Maybe you are familiar with this immensely popular web hosting in Indonesia.
JagoanHosting was founded in 2007 and is part of PT Beon Intermedia.
Yep, JagoanHosting and BEON are the same company but only have different entities.
While BEON was created to serve premium customers who want reliable hosting, JagoanHosting is more about serving entry-level customers who still want high-grade hosting but at a low price.
Twelve years have passed, and now JagoanHosting claims to have served more than 70,000 websites.
An extraordinary achievement, right?
Below in this JagoanHosting review, I am going to point out whether you should buy its web hosting.
JagoanHosting – A Preferable Solution
If you analyze their official website, you will realize that they are quite concerned about technology.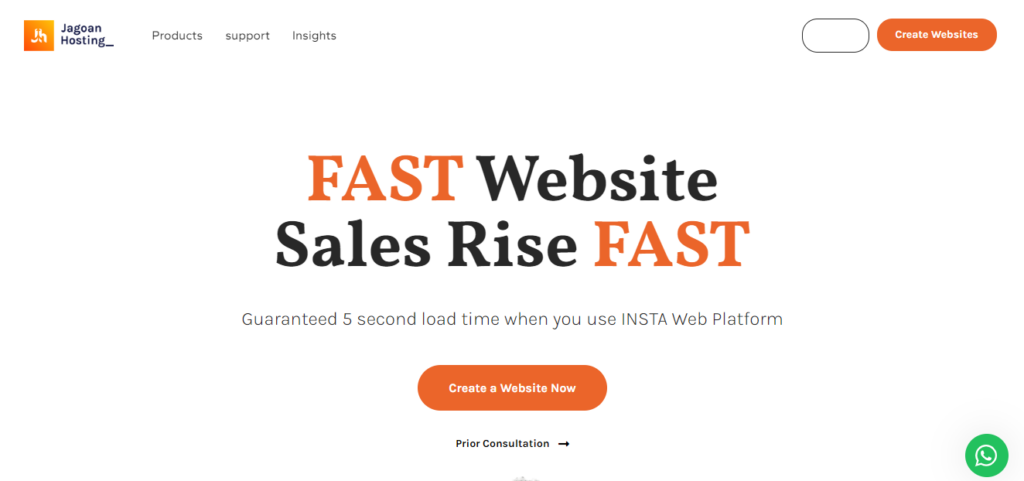 They claim to be using the best hardware in the world. Jagoan servers use SUPERMICRO and the latest INTEL XEON, which they claim to be 2x faster than other infrastructures.
They did this to stabilize their servers and their client websites faster (loading time).
JagoanHosting Performance and Uptime
Below in this JagoanHosting Review, I have carefully laid down vital aspects of your consideration, namely the average page load time, uptime, and load impact results.
#1 The Average Page Load Time
Here's its average page load time monthly:
| MONTH | PAGE LOAD TIME |
| --- | --- |
| April 2022 | 0.965 Second |
| May 2022 | 0.794 Second |
| June 2022 | 0.919 Seconds |
| July 2022 | 0.844 Second |
| August 2022 | 0.834 Second |
| September 2022 | 0.864 Second |
| October 2022 | 0.749 Second |
| November 2022 | 1,020 Seconds |
| December 2022 | 0.902 Second |
To dive into details of Average Page Load Time, visit the Pros Section of this JagoanHosting Review by clicking on the link.
#2 The Average Uptime Results
Here are the details of the average uptime from month to month:
| MONTH | AVERAGE UPTIME | DOWNTIME DURATION | TOTAL DOWNTIME |
| --- | --- | --- | --- |
| November 2021 | 99.87% | 1 hour | 36x |
| December 2021 | 99.52% | 3 hours | 111x |
| January 2022 | 99.40% | 4 hours | 24x |
| February 2022 | 99.89% | 1 hour | 25x |
| March 2022 | 99.86% | 1 hour | 37x |
| April 2022 | 99.13% | 6 hours | 46x |
| May 2022 | 99.13% | 6 hours | 26x |
| June 2022 | 99.28% | 5 hours | 59x |
| July 2022 | 99.98% | 9 minutes | 10x |
| August 2022 | 99.79% | 2 hours | 31x |
| September 2022 | 99.99% | 5 minutes | 5x |
| October 2022 | 99.94% | 26 Minutes | 1x |
| November 2022 | 98.76% | 9 hours | 141x |
| December 2022 | 97.22% | 17 hours | 68x |
To dive into details of Average Uptime Results, visit the Cons Section of this JagoanHosting Review by clicking on the link.
#3 Load Impact Results
| TOTAL VIRTUAL USER | ERRORS | REQUEST HANDLED(Higher is Better) | MAX RESPONSE TIMES(Lower is Better) |
| --- | --- | --- | --- |
| 10VU | 0 | 2023 | 1409.42 ms |
| 15VU | 0 | 2025 | 2601.23 ms |
To dive into details of Load Impact Results, visit the Cons Section of this JagoanHosting Review by clicking on the link.
Data Center Location
Data Centers define the availability of better service and speed, with the number of data centers spread worldwide. With a data center closer to the user, the user will experience uninterrupted and faster service as compared to one using a hosting provider that has a faraway data center from where the user is using the hosting. 
Hence, Jagoan Host tries to reach out to many users and still makes sure to expand their horizons. For now, they have three data centers locations:
Features of JagoanHosting
Following in this JagoanHosting review are features that JagoanHosting claims to offer:
#1 Faster Website Services
It claims to provide rocket-speed website services for its customers. For such, they claim:
Responsive Services
Waiting for live chat with a customer support service is painful. That is why Jagoan claims to respond within 180 seconds of receiving your request.
Quick Services Delivery
With Jagoan's automated payment technology, you can order and activate services immediately after your payment is successfully paid.
Faster Access Speed with LiteSpeed
It is the only Indonesian company to feature Litespeed Web Cache!
In comparison with the Apache server, Cloud Hosting is supported by LiteSpeed ​​Web Server Enterprise, which can process data faster. This means the website can process faster and can accommodate more visitors.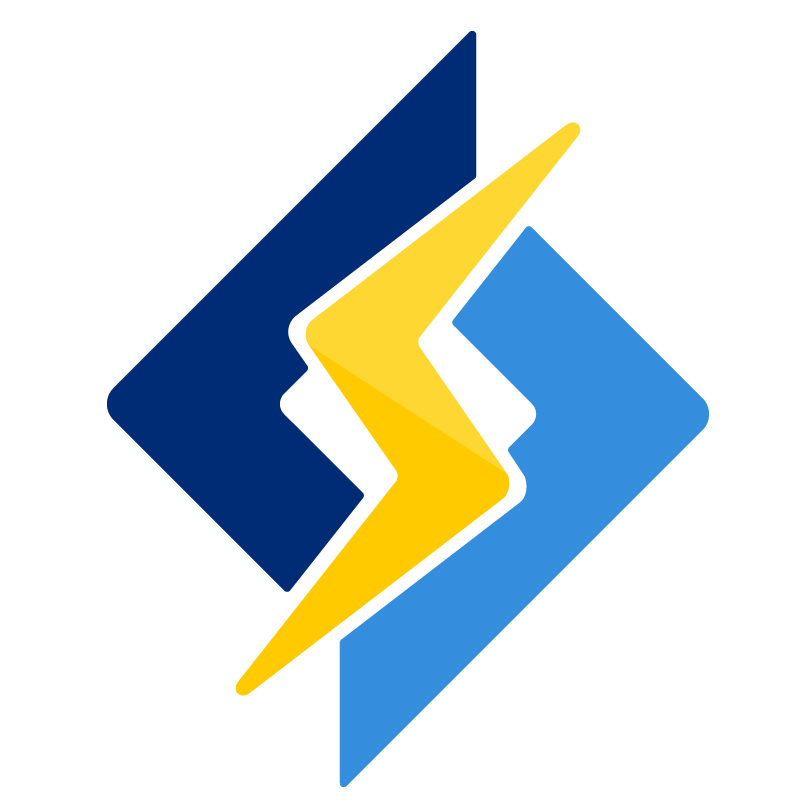 Related: Casino Apps – Are They Safe and Secure?
Smoother Build Process with a website builder
Now you don't need to make your website design.
WHY?
Because, after ordering a domain, you will automatically get Revobuilder and SitePad, the instant website builders. You will also get a CMS like WordPress, Joomla, Prestashop, Magento, etc.
#2 Dynamic Content Accelerators
Do you have a website with lots of images and dynamic content technologies such as advanced CSS, full AJAX, and JavaScript?
Each of Jagoan's servers is equipped with the additional Dynamic Content Accelerators, which allows you to access your website 50% faster.
#3 Environmentally Friendly Technology
Jagoan power supplies with an 80 PLUS PLATINUM license, which can save energy by 92%.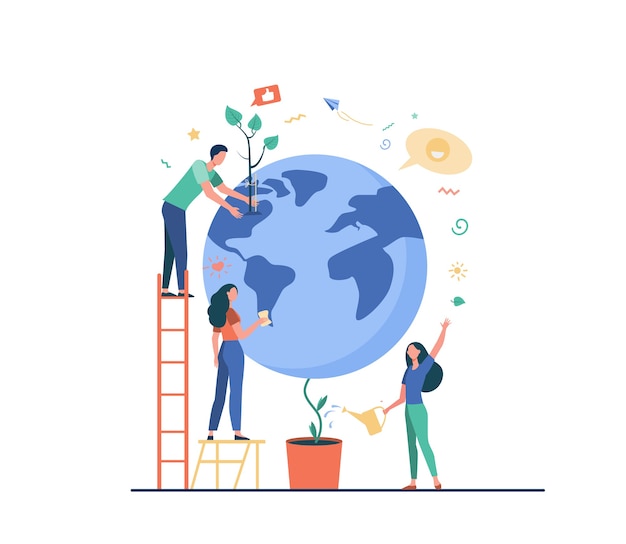 This means you are helping to save one TREE on each of their services that you use.
#4 Uptime Guarantee & Money Back Guarantee
Jagoan gives you a 99.9% Network uptime guarantee as well as a 30 Days money-back guarantee.
These guarantees are their commitment to providing a professional online support experience.
#5 First-Class Network Infrastructure
Jagoan's A-Grade network ensures that your Website is connected to the world swiftly.
Their international connection uses a multihoming submarine cable connection to multiple tier-1 upstream (Indosat, XL, Telkom) to ensure redundancy & minimum latency worldwide.
They also have several server locations prioritized by the quality of the data center, city, and country to minimize the possibility of failures.
#6 24-Hour Support
Jagoan provides internationally certified technicians who are ready to serve you 24 hours a week.
Their Engineers also always carry out research to maximize your website's performance, regardless of its use.
#7 BitNinja, CloudLinux, and ClamAV Security
The CloudLinux, BitNinja, and ClamAV Premium technologies allow all customers to get what other customers get in the same service. Jagoan's technology will enable you to enjoy the same comfort in resource use as our other customers. It makes your website stable and alive.
#8 Some Other Notable Features
Pros of Jagoan Hosting
They are one of the most well-developed hosting providers in Indonesia. Presently, they rank in 4th place as the hosting company with the largest market share in Indonesia.
With over 13 years of experience in the web hosting industry, they have innovated using the latest technologies to serve market needs.
Using environmentally friendly technology, they help you save energy by 92%!
In this JagoanHosting review, I will now discuss all the strengths of JagoanHosting.
Clicking on the link will jump to the corresponding advantage:
#1 The Average Page Load Time (Speed) is Fast Enough (0.813 seconds)
Ideally, a website's page load time should not be more than 1 second.
I tested JagoanHosting's page load time using the Site24x7 tool, monitored from a Singapore server.
And the results are excellent, where the company's average page time is 0.813 seconds (best # 3 of 16).
Here's its average page load time monthly:
| MONTH | PAGE LOAD TIME |
| --- | --- |
| April 2022 | 0.965 Second |
| May 2022 | 0.794 Second |
| June 2022 | 0.919 Seconds |
| July 2022 | 0.844 Second |
| August 2022 | 0.834 Second |
| September 2022 | 0.864 Second |
| October 2022 | 0.749 Second |
| November 2022 | 1,020 Seconds |
| December 2022 | 0.902 Second |
If you look at the monthly average, you can conclude that their servers are relatively stable even though there have been signs of increased load time in the last few months.
Jagoan's page load time (speed) monitoring graph (screenshot):

#2 Cheapest Hosting Prices to # 1 out of 18
While writing this JagoanHosting Review, out of the 18 providers that I already reviewed, Jagoan is the provider with the lowest price. The renewal price is flat following the initial price you buy.
It means if you choose to subscribe to the 'ID FAME' package with a billing duration of 12 months for IDR 10,000 / month, then in the following year, the price will also be IDR 10,000 / month, or there will be no price increase at the time of renewal.
| Provider | Per Month Price (in IDR) |
| --- | --- |
| JagoanHosting | 10000 |
| IDCloudHost | 14166 |
| Qwords DA | 14500 |
| Exabytes ID | 15000 |
| Warna Hosting | 15000 |
| Jetorbit | 15750 |
| DomaiNesia | 16500 |
| Dapur Hosting | 16667 |
| Jogja Host | 17910 |
| HOstinger Indonesia | 19900 |
| MasterWeb | 19900 |
| QWords cPanel | 19900 |
| Dracoola | 20883 |
| Niagahoster | 21225 |
| ArdHosting | 21667 |
| RumahHosting | 24167 |
| Ardetamedia | 24900 |
| Indowebsite | 27083 |
| IDwebhost | 28900 |
#3 Has a Knowledge Base and Hosting Dictionary
JagoanHosting has tutorial pages on domains, hosting, cPanel, VPS, and WordPress, which are very useful, especially for beginners.
While writing this JagoanHosting Review, I checked it and the tutorial page and found that the hosting dictionary is almost complete.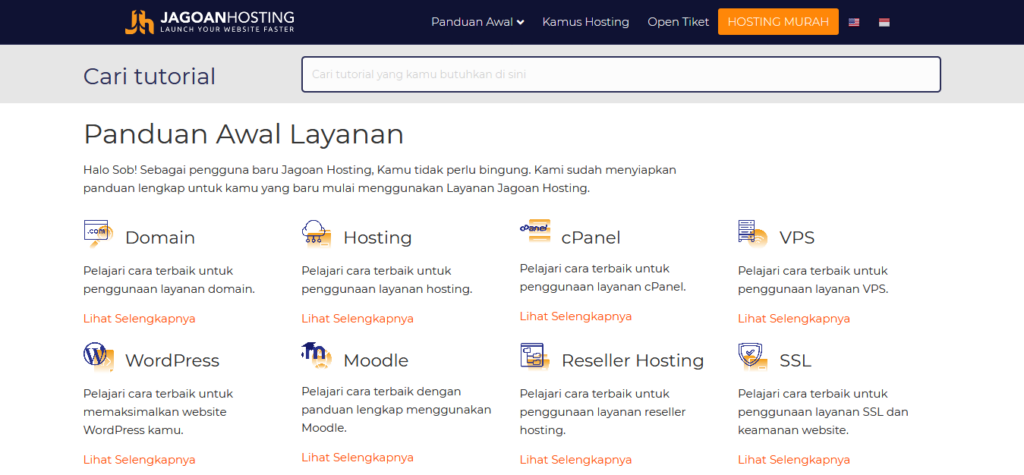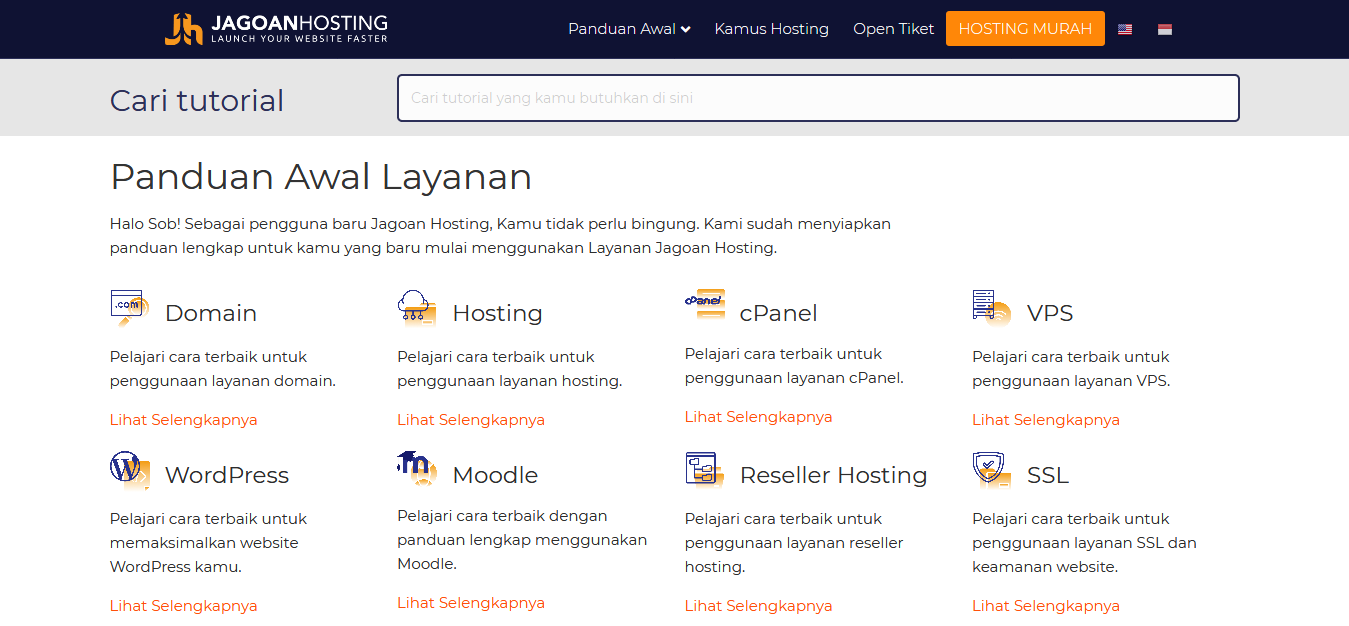 #4 Hosting Purchase Guarantee for 30 Days
They guarantee you a 30 Days Money-Back Guarantee. But this warranty has pretty strict rules where the warranty does not apply.
The rules are below:
Unfortunately, 10GB is not a lot of bandwidth, so be careful if you plan to try their hosting first.
#5 Free Hosting Migration and Free Domains for Certain Packages
Just like most other hosting services, JagoanHosting also offers to host migration from your old hosting to theirs for free.
Also, they will give you a free ".COM domain" if you rent a SUPERSTAR hosting plan with a minimum duration of 1 year.
#6 Free Premium DIVI theme for All Packages
In June 2022, while researching for this JagoanHosting Review, I saw that there is a new offer in the JagoanHosting package. They now provide FREE DIVI premium themes with every package.
The good thing is that the terms are easy. You only need to rent the hosting package and have access to the member area.
Disadvantages of Using JagoanHosting
They are an excellent hosting choice. It's just that they fail at the most critical factor, namely uptime.
Besides, they also failed the load impact test.
In this JagoanHosting Review, I will discuss them one by one, starting from the uptime.
Clicking on the link will jump to the corresponding disadvantage:
#1 Unstable Hosting Servers (Average 99.44% Uptime)
Uptime is the number one factor that I consider when assessing the quality of a hosting provider.
Why?
Because it directly impacts your revenue.
I know that online marketing is difficult nowadays, and sometimes the success rate is not more than 5%.
This 5% are only people you can successfully convince to see your website – not necessarily buying your product. Also, 5% is not a significant number.
Thus, if your website is often inaccessible just because your hosting server is experiencing downtime and for a long time, I think it is unacceptable.
You, as a businessman, certainly want stable hosting, RIGHT?
That's why if a hosting provider fails to maintain the stability of its server in the ideal time (average 99.90% / month), then I hesitate to recommend it to you. So, what was JagoanHosting's average uptime in the last 14 months of testing? Very bad at 99.44%. Their servers have experienced more than 48 hours of downtime from 621 outages.
You can see JagoanHosting's real-time uptime data here in this JagoanHosting Review only.
#2 The support service is just 'OK.'
Using their Hosting Service, you can use the Live chat feature. The one who answers you is not a robot but an agent of the JagoanHosting support.
For JagoanHosting Review purposes, I contacted them via chat and asked some basic questions such as creating an email account, installing anti-spam features, and SSL. But, I was unhappy with their answers.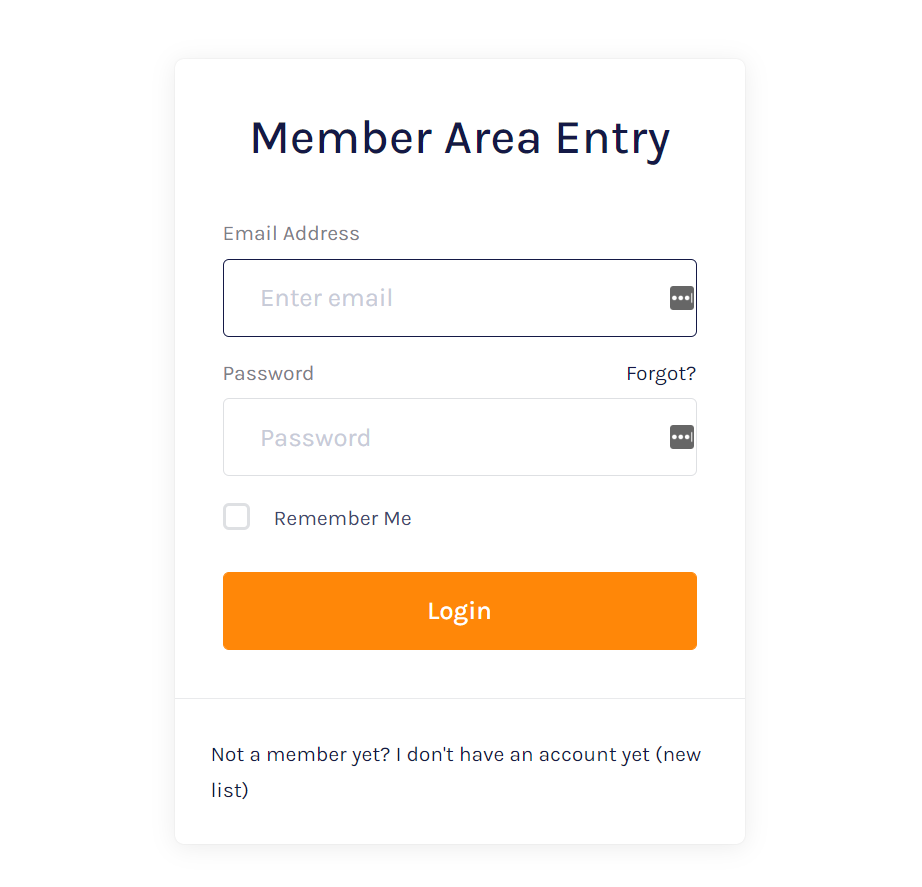 Why Unhappy?
When you ask a technical query, instead of helping you from the start, support only sent me a guide of what you ask.
Unfortunately, this has become a standard in almost all hosting providers in Indonesia.
Want better support?
For better support, you need to look at VIP support from JagoanHosting in collaboration with Cloudweeb.
With VIP support, they will serve you directly in every case, from installing the WordPress CMS, installing SSL to fixing website errors.
Unfortunately, their VIP support is paid. I have checked the price, the average cost of each case is IDR 45,000 / case.
Retest in December 2020
For JagoanHosting Review purposes, in December 2020, I did a retest. This time it was more technical.
The goal?
I wanted to know how fast and responsive the JagoanHosting technical support staff is in handling client websites' technical problems.
And because they resolve technical problems via tickets, I had sent a complaint accordingly.
Although they solved my query, the total time from the beginning of the ticket being sent until the error is resolved in 34 minutes.
34 Minutes is a pretty high time. Because of the 18 providers I tested, the average time was 22.3 minutes. Even 8 out of 10 providers can fix the error in 10 minutes or less.
From its support speed, I rank JagoanHosting # 15 out of 18 in my JagoanHosting Review.
#3 Failed in the Load Impact Test
They have a reasonably responsive server; this is evident from their fast average load time.
But unfortunately, they failed the Load Impact test.
3.1. First Test with 10 Virtual Users
Blue Line in the chart below represents the load impact test or server response time.
Meanwhile, the green line is the number of virtual users.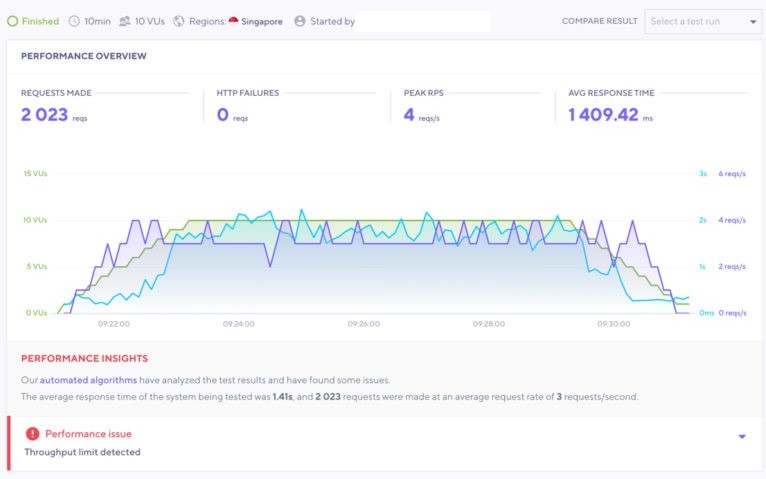 You can see that the number of virtual users starts at one and continues to grow until it stabilizes at ten virtual users and then drops again when the test ends.
It turns out that as the number of virtual users increases, the response time also gets slower. This is a bad sign. Ideally, the response time remains stable.
Load Impact also found a performance problem. It detected the throughput limit, which indicates that the system is overloaded. This is what causes the response time to increase or become unstable.
3.2. Second Test with 15 Virtual Users
Not much different from the results of the load impact test with ten virtual users. In a test with 15 virtual users, the server response time also slowed down as the number of virtual users increased.
And this is a natural thing because they have failed the first test with ten virtual users.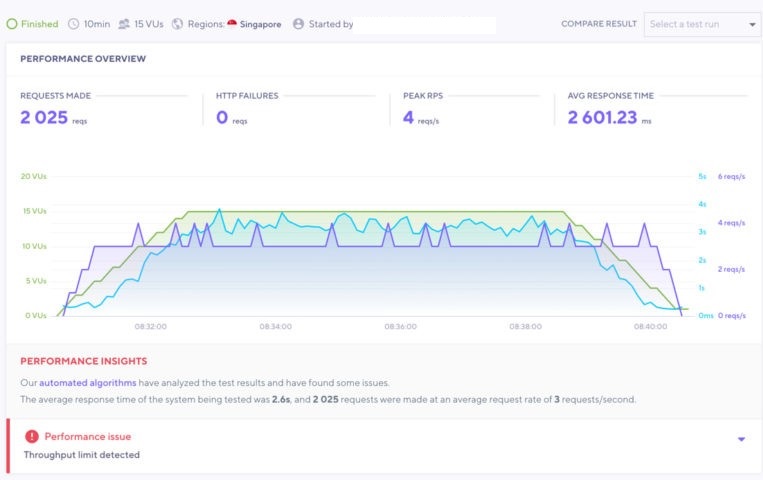 #4 "CLOUD ID FAME" Package Has Limited Resources
The "FAME" package has minimal resources: Only 500MB of Storage and 1 Database.
However, if you only want to use it for your blog or simple needs, landing pages, and portfolio catalogues that don't require many resources and don't have a lot of traffic, this issue won't be a problem for you.
#5 There are fines for data restore fees if late to pay a hosting extension Bill
In article 4 paragraph 2 of the JagoanHosting Indonesia service rules, a provision states that you will be subject to a fine of IDR 500,000 for restoring data caused by termination due to late payment for an extension.
So, if in the future you don't want to pay the fine, then the solution:
#6 The backup feature does not run daily, but once in 3 Days.
The Backup feature in this JagoanHosting Review will reveal its truth.
If you look at the list of security features offered by JagoanHosting, there is a daily backup feature. (Updated)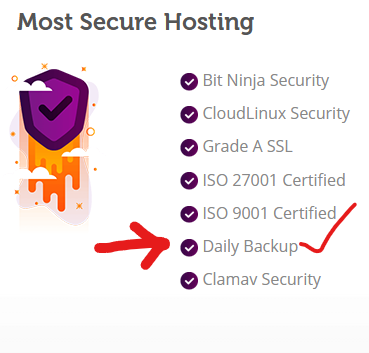 While writing the JagoanHosting Review, I confirmed it directly through ticket support, and they replied that it is true that the backup only runs once every three days. JagoanHosting has not provided a backup that can be guaranteed to run every day.
This is different from the 'daily backup' that they include in their security features.
Also, there are limitations that you need to pay attention to in the backup feature, which is in the article 4 service rules that I read, namely:
"Especially for users of space above 10GB or the number of inodes more than 75,000, JagoanHosting is not responsible for data backup".
But compared to other hosting providers, who only provide weekly backups (once every seven days), backups per 3 days are also pretty good. Some even don't offer backups, or you need to pay or buy a more expensive package to get the backup feature.
Plus Point of the Backup Feature
They are using JetBackup, where the backup and restore process can be done with just 1-2x clicks. They no longer use the traditional method where clients need to download the backup file manually and recover it manually.
JagoanHosting Plans and Pricing
Plans and Pricing are a vital part of any review. So, let us dive deeper into this JagoanHosting Review for costs and fees for availing of its web hosting.
JagoanHosting offers two cloud hosting package options with server locations in Indonesia and Singapore.
There are three hosting package options that you can choose according to your needs:
JagoanHosting Domain
Jagoan Hosting offers various domain names, leaving the users to select what they want and use it accordingly.

They offer and register the domain names at reasonable prices like '.my'id' at $ $1.38 per year, '.id' at $14.52 per year, '.co.id' at $19.01, '.sch.id' at $3.39 per year and '.ac.id' at $3.39 per year as well.
It's a simple and uncomplicated process to register your favorite domain with Jagoan Host.
Other Important Information you need to know:
Installation of Applications (WordPress, Joomla, Drupal, etc.): Can be installed very easily; there is already a Softaculous tool in cPanel.
FAQ – JagoanHosting Review
How do I choose the right web hosting for my business?
There are some points that you may consider before buying web hosting to determine if it's right and up to the mark or not. Checking the availability of a data center near you, uptime, security, customer support quality that the hosting provider is offering, and a lot more things that should be there in the hosting provider and the packs. 
Make sure you are getting what you want from it, and if you have any specific demands, you should find a hosting company that offers that and go on with them. Do not worry. Out of a thousand hosting providers out there in the market, you will find a suitable one for yourself, for sure.
Why choose Jagoan Hosting Indonesia?
With ISO-certified services and a routing network validated by MANRS, we can say Jagoan Hosting is a legit hosting provider.
With 24/7 online customer support and a 99% uptime guarantee, there are a lot many other reasons too that will attract you to Jagoan and make you stick to them!
What are the advantages of unlimited hosting from Jagoan Hosting?
Jagoan's unlimited hosting also has unlimited advantages. Here are a few to list:
They are offering a '.com' domain for free!
Superfast NVMe SSD drives for a superfast responding website
Free backup, anti-malware, and SSL
Also, they provide premium themes, templates, and plugins to work with in order to make your website work and create it efficiently. 
Does Jagoan Hosting offer a free trial?
No, as of now, Joagoan Hosting is not offering free trials on their services, but you can always try and test their hostings, and if you are not satisfied with them, they have a 30-day money-back guarantee, which you can avail of if you are not happy with their services. 
Final Words
Coming to the end of this review article on Jagoan Hosting, we could derive that they strive to offer the best of services to its visitors at such lower costs that users do not move or look for any other hosting provider.
You may face a little difficulty surfing through their website as its content is in the Indonesian language. Still, you may translate it and talk to customer support through live chat to clear your doubts because they sure can talk you through and solve your queries in English. 
Hence, a good hosting provider to opt for and work with if you want faster and more secure websites. We hope you gained enough knowledge about Jagoan hosting through this review, and that it helps make the right decision.