10 Things You Should Avoid In An Email Marketing Campaign
Things You Should Avoid In An Email Marketing Campaign: Email marketing was one of the earliest and is still the most effective way to send out messages as a brand. A dedicated email list can fetch you better results than any other form of digital marketing.
The world of email has come a long way with faster servers and advanced features like Hubspot video additions. The online tools make it very easy for any business to run smooth email operations.
Here are the only ten things you must avoid when considering an email marketing Campaign-
1. Varied Call To Actions
The call to action is the end goal of any email plan. When there are multiple, it could lead to a massive disadvantage. Using words like "Click here" or "Follow the banner" can help guide the confused users.
Additionally, your content must convey the message as precisely as possible.
2. Misleading Delivery
When users sign up for a newsletter, they intend to follow a specific interest. At this point, you must only satisfy this demand and avoid spamming them with other sales information. This action will help increase the click-through percentage of your newsletter.
For example, if your users have signed up for a "fitness newsletter subscription," they must only receive that information. If you use this database to sell products not relevant to the fitness and wellbeing space, it could result in unsubscriptions.
3. Incorrect Language
If someone is letting you send them emails, the least you can do is ensure that they are accurate. Keep your newsletters/mails free of any errors. These could be either grammatical and spelling errors. From the subject line to the body of the mail, proofread them all many times.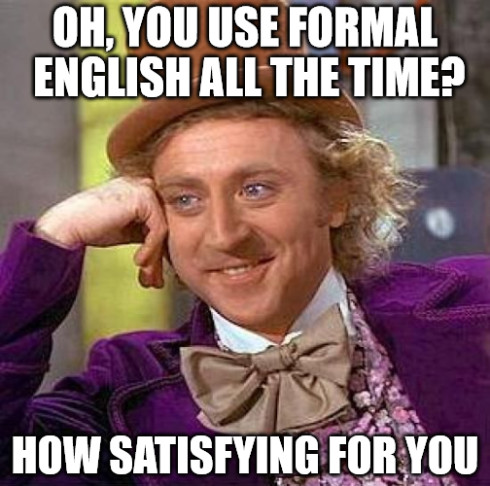 If you are a company with a video email strategy, proofread the caption and the explanation of this video to ensure you get a click to the video. Small language mistakes could annoy the user and drive them to consider your content less seriously.
4. Cliches Don't Work
We often see multiple emails with the same subject line. This repetition is because they have all picked up the "best subject lines for emails" from the same blogger. Unfortunately, these subjects are now a cliche to the client.
You must ensure that your subject lines and newsletter-formats are original and personal. Use the online tutorials to gauge the market need and then create your own tag-lines. If you try to follow the herd, your mail will be just another in the inbox.
Take the time to create your unique voice. Stick to this voice for as much communication as possible. Clickbait will get you a few clicks for sure, but they will also lead to very low retention over time.
5. Don't Forget Mobile Users
More than 70% of internet users surf the web on their phones. Phone-first is the best approach for any app or newsletter.
Poor optimization makes the images and text hard to comprehend and will distract regular followers. The reverse of this is not valid – which means a phone-centric design would still work for web-users.
Find a newsletter provider who sends responsive designs. You should also consider the finer details of the design like text-volume, image size, and more to attract phone users.
6. Unclear Welcome Email
The one message that most people who sign up for the newsletter see is the welcome email. This mail holds a high chance of opening since it is the first piece of communication between you and the follower.
Use this email to enforce your messaging. Take time to customize and send users a broadcast for maximum impact. Formulate them in a way to convince users to open every following email. This message should be the perfect balance of information and entertainment.
7. Strategic Image Use
Images are eye-catchy and help improve the email newsletter's aesthetics, but they are also heavy to load. Too many photos can also flag your mail for spam.
Many email providers give the option to hide the images on a newsletter to make the emails lighter. This option will place you at a massive disadvantage if your mail is image-heavy. An imagine-blocked email only contains the "Alt-text."
Note that, for this reason, your alt-text should be seen as more than just an SEO tool. Because they could be the only text users see and could make your mail unflattering. Rely on minimal images when possible.
8. Poorly Managed Email Lists
As mentioned earlier, the mail must be purpose-driven. This means the users who signup for a particular mailing list must only get the relevant information. Organizations are better manageable with the right types of email lists.
The email lists are created based on interests, age-groups, demographics, purpose, and much more. These multiple lists give you the freedom to generate better, well-targeted content for your user base.
It allows you to fragment the whole database into smaller fragments and run multiple campaigns.
9. Waiting For The List To Grow
Do not wait for your list to grow into a substantial number. There is no such thing as "enough number of users." If you have even a single user, take the time to make the newsletter. Present each newsletter like it's for a million.
If you wait for the database to grow, you will lose the attention and interest of the people who are waiting for your content.
10. Trusting Wrong Sources
There is a lot of information out there about starting and managing newsletters. Do not trust all the sources. Keep your research to a minimum and get to work. The more options you explore, the more you confuse the users.
Do not only depend on performance times, email blast-time, work-counts, etc., based on research and statistics. Each list is different from the other, and you will only know the best time for your mail based on your user behavior.
Final Thoughts
The best way to seek consistent results is by staying consistent in the first place. One cannot expect to see an impact from just one email blast. These are a slow and steady process that builds grain-by-grain.
Plan your month's schedule and your users on the hook for as long as you can. Aim to add quality to their email inbox; rather than chasing quantity.