Kamatera Review: The internet helps you reach a global audience and sell your products through a simple hosting service. But what hosting should you choose for your website?
When we think of the best hosting service that not only takes into account large business organizations but also small companies, Kamatera comes into the picture.
Let us get into this Kamatera Review to explore more about it.
Kamatera Overview
| | |
| --- | --- |
| 🚀 Speed | From New York Server 4.9 to 8.0 sec |
| ⏰ Uptime | 99.95% uptime in the past 365 days, which is excellent |
| 👩🏻‍💻 Support | Phone, Live Chat, Tickets, and Email |
| 💳 Payment Method | Credit and Debit cards, PayPal, Credit Card |
| ♻️ Refund Policy | 30-days full refund |
| 💰Pricing | Starting from $4.00/m |
| 🌎 Data Center | New York, Dallas, Toronto, Amsterdam, Frankfurt, London, Israel, China, California |
Kamatera has over 20 years of experience as it was launched in 1995 as a part of an international IT-based service provider. Their expertise has helped them provide the world with cutting-edge cloud technology and reach everyone's needs with flexible and scalable plans.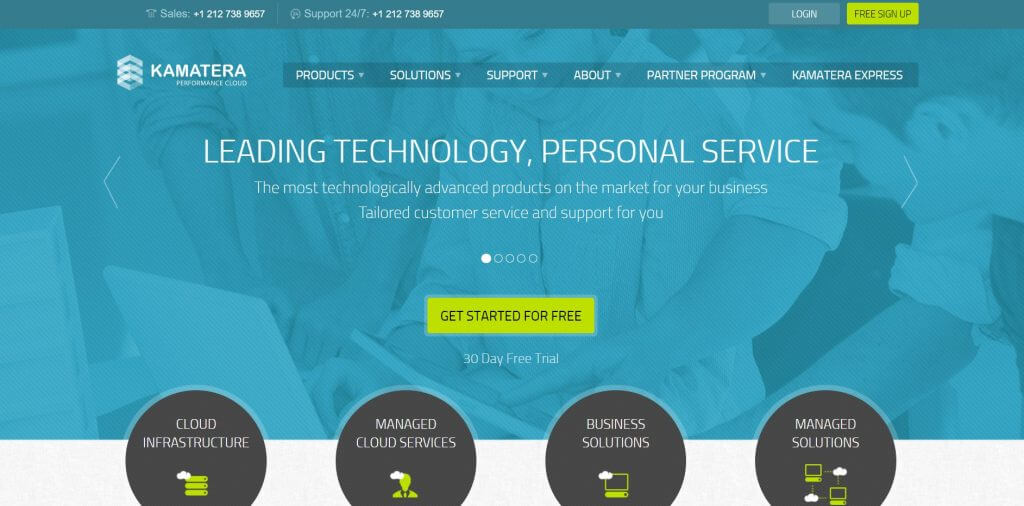 The specialty of this hosting platform lies in its flexibility and scalability, and it helps you build your plan. Then they provide you with excellent and constant service 24/7 through their 13 data centers set across the globe using the best quality hardware.
With the quality of service they provide, they have constituted a large number of customers working happily with them for long periods. So let us check out if it suits your requirements in this Kamatera Review.
Speed Test Analysis for Kamatera
The quality of service that a hosting service provider offers you determines if it's worth your time, energy, and money. Kamatera provides a wide variety of features and clearly explains their work but does the quality of their service stand out?
Let us find out through the tests that we performed to give you the authentic results you deserve before choosing this hosting service provider.
User Interface and Ease of use
If you find it hard to find a hosting service provider that will suit all your needs and be easy to use interface, Kamatera could be the best choice. It provides you with a 30-day trial period so that you learn how to use it and understand if it suits your requirements. 
When you move further in your Kamatera hosting journey by logging in to your account, you will be presented with your dashboard. This screen will show you your plans, clouds, pricing, the status of your plans, etc.
So that you do not have to look for things on your dashboard, and it is all presented to you in a simple yet efficient manner.
Apart from the interface, you also benefit from building your plan. Yes, Kamatera bills you by the hour and lets you develop your hosting plan by letting you choose the features and capacities, and then you are charged as per the services selected by you. However, for a better and unmatched user Interface, you can check out Cloudways, Chemicloud, HostArmada, ScalaHosting, and A2Hosting.
Speed Tests
Okay, so the user interface was pretty easy, and the way to use Kamatera hosting is pretty simple. Now let us move further with this platform's other service qualities, such as speed. The speed of your website is essential to be maintained even during high traffic. Why so?
Because as you grow, the traffic on your website will increase, and so will the load on your website. In such conditions, your hosting service provider must take charge and maintain a fast speed. In the case of Kamatera hosting, you are provided with speed using SSD storage and more.
You may know that the world's average website speed is 8.1 seconds, so we tested our website hosted on Kamatera compared to it on GTmetrix.
As per the results, the website took about 3 to 4 seconds to load, which was pretty impressive.
Uptime Test
Now comes the percentage of time your website will stay available on the internet for your customers to access and then probably buy your product.
Not to mention that the uptime of your website must be high. By high, we mean as close to 100% as possible since you must cater to every customer at any time because they are all critical.
With Kamatera web hosting, you get a phenomenal uptime of 99.95%, which we tested. As per our testing, which we performed over a long period because uptime cannot be scaled in just a day, the results were pleasing.
This platform kept our website available on the internet about 99.9% of the time.
This is really good compared to Interserver. I have also published an article on InterServer which you can check out for a detailed review.
Security Analysis
Suppose you have a brick of gold; where would you prefer to keep it? Not in an open space where anyone could damage or steal it, right?
You would want to keep it safe and take its benefit whenever required. The same applies to your data on the internet.
Your content is as valuable as gold since it runs your business; you must not take its safety lightly.
Kamatera understands this and helps you keep your data safe with them by providing security features at several levels, such as backups, monitoring, root access, and more so that your data remains untouched by a third party.
Customer Support Analysis
Let us now look at the department built to help you get out of hosting hurdles. These hurdles could be your queries, issues, or any doubt you might have about the hosting you are using and how to get through a problem you are facing.
Not all of your problems can be understood by a machine, and therefore, Kamatera hosting provides you with 24/7 human assistance.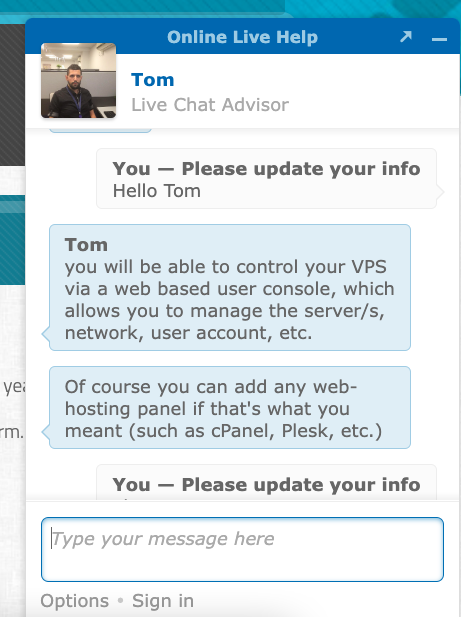 Every time you raise a query, you will be guided by a human being who will try to understand your specific issue and help you resolve it.
You can telephone, live chat, raise support tickets and email them with any of your queries and they will be resolved in minutes.
This is good compared to the YouStable servers. I have published an article on YouStable, check it out for a detailed review.
Kamatera Data Center Location
Kamatera has 13 data centers worldwide which are located in:
However, for more Data Center locations, you can check out ScalaHosting, Chemicloud, A2Hosting, HostArmada, and CloudWays.
Key Features of Using Kamatera Hosting
Let us now look at this platform's key features in this Kamatera Review.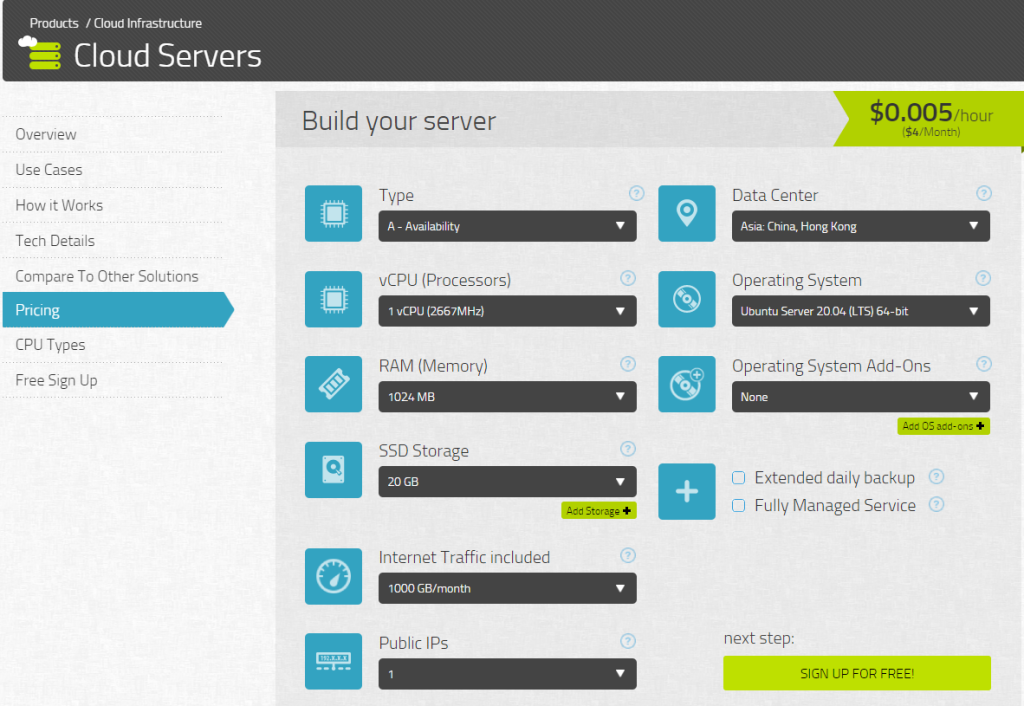 Server-Setup in Minutes
Since you stay concerned with using the internet and having a perfect uptime which shows that you favour saving time, why take long durations to set up your hosting account and server plans?
With Kamatera, you will be able to save time on setting up your server, which usually would take up hours. Here, your setup only takes about 5 minutes, and it is ready to be used.
So you have again saved your time and are prepared to get going.
Instant Scaling and Flexibility
Suppose you bought a plan, and then a while later, you realize that many of the features you paid for are not even of your use, and you just wasted your money and will have to spend the rest of the hosting period doing so.
With time, why not save money and know what you need, and only pay for that? Once you buy a hosting plan from Kamatera, you can always scale your plan usage and the amount you use. And then, whenever you feel the need, you can up or downscale your plan to suit your needs.
Backups and Monitoring
Earlier in this Kamatera Review, we looked at how it takes care of your content and what steps it takes to do so. With this hosting platform, you get security at all levels of damage or threat.
When there seems to be some threat to your content on your website, it gets detected and then treated since this platform regularly monitors your servers for any damage-causing items.
And in any case, if you lose your content, Kamatera will help you by recovering it since it also creates a backup of your data.
Full Root Access
Full Root Access gives you the highest level of access to your server. You can make any number of changes to your machine. You can restrict access to any guest users and install third-party apps without any hindrance.
Kamatera helps you achieve complete control by providing you with full root access to your hosting plan and server to always stay informed and know what you are doing.
Type of Web Hosting Kamatera Offer
Kamatera hosting offers a wide variety of services which also includes these hosting:

Kamatera Refund Policy
Unfortunately, Kamatera hosting does not offer a refund policy which, in this case, you will realize is not that unfortunate since it provides a free trial period. This platform gives you a 30-day free hosting trial period in which you can use it as you want, test it for your requirements, and then decide if you like it.
To access the trial period, you must first make a free, no-commitment account on Kamatera. You will be offered a small cloud to test your requirements.
Pros & Cons – Kamatera Review
Let us now look at the pros and cons of Kamatera Review.
Pros
Cons
How Do We Check The Speed Of Kamatera Hosting?
There are many ways to test the speed of websites hosted by Kamatera. The speed can be noticed when you search for the website hosted on their servers, and a more precise way to do this would be to use a tool such as GTmetrix.
For testing this platform's speed, we used GTmetrix since it is reliable and gives you precise results.
How is Kamatera Different From Other Hosting Providers?
Working with Kamatera hosting, we found it to be different from other hostings in many ways. First of all, it is entirely transparent and tells you everything about how it operates with your plans.
The next thing we found interesting is the scalability of the plans you choose. With this platform, you can easily upgrade or downgrade your plans as per your requirements.
How To Create A Server On Kamatera Cloud?
To create a server on Kamatera host, you must first create an account on it and then select the type of hosting or server you want. Now you must choose the capacity and the features you want for your server and what data center you want to operate it with.
You can do it all manually, so there will be no extra or shortage of resources.
Do We Recommend Kamatera Web Hosting?
Yes, we recommend Kamatera hosting for your website, and we could give you many reasons for the same. The services you buy from this platform are billed per hour, so you save a lot in the hours when you are not using it.
The transparency it offers is unmatched, and you also get to build your plan, which is a cherry on top.
FAQs: Kamatera Review
Does Kamatera have shared hosting?
Yes, Kamatera does provide shared hosting, you can ask them for a low-end dedicated plan according to your need.
Is Kamatera reliable?
Yes, Kamatera hosting is reliable and keeps all of its terms clearly in front of you, and nothing is hidden, whether about your plans or pricing.
Who owns Kamatera?
Kamatera is part of an international IT-based service provider, and Yohay Azulay is its Joint Chief Executive Officer with Asaf Azulay.
Does Kamatera block port 25?
The availability of this service might depend upon the hosting plans you choose. It offers several other services, such as monitoring and backups.
How do I delete my Kamatera account?
You can delete your Kamatera account just as you delete your account on a social media website. You will have to go through account settings and then delete your account.
Do I need a credit card for the Kamatera free trial?
Hosting service providers usually ask for a credit card for free trials, so make sure you have one. You will not be charged for the free trial and you can easily cancel the subscription anytime you wish.
Furthermore, Kamatera does not save your payment details and thus the transaction is secure.
How much does Kamatera cost for a Starter Plan?
It depends on the features you choose and how long you use them because you are charged per hour.
What does Kamatera offer?
Kamatera offers numerous services, including hosting, servers, cloud hosting, etc. It brings you excellent customer support that is ready to solve your queries any time of the day.
Furthermore, to ensure that your data is protected from all threats, Kamatera keeps track of all the activities and fixes those errors.
Conclusion: Kamatera Review
Is Kamatera for you? Well, with this Kamatera Review, we can surely conclude that Kamatera isn't just for beginners but also provides enterprise-grade web hosting service for every user.
It is affordable and the services are highly flexible. Moreover, the process is very easy to carry out and settings up your website on the server are easier.
To make it even more likable, you can try the services and get your money back at the end if this is not for you.
So, pick out the right plan based on your requirement and give Kamatera the chance to take your website online and receive the global presence it deserves.