Kamatera is a web hosting provider that provides high-grade cloud infrastructure products for all businesses and organizations.
Yohay Azulay (Joint Chief Executive Officer) is the founder of Kamatera, which was established in the year 1995. Since then, Kamatera has been part of an International IT-based service provider. They are having most advanced technologies and a high level of customer service.
Kamatera is a leading web hosting provider worldwide because it operates 18 global data centres with thousands of servers worldwide, capable of serving millions of clients worldwide, including start-ups, application developers, international enterprises, and SaaS providers.
Kamatera login guide: Here, you will get the login guide of Kamatera and the method to retrieve the password if you lose it.
So, let's get started.
How to Login Kamatera?
Logging into Kamatera is very easy. Follow the steps given below and log in to the client area of Kamatera.
Step 1: Once you have signed up to the Kamatera, you must remember the email id and password, as they will play a crucial role in the login procedure of Kamatera.
Step 2: On to the official website of Kamatera. That is www.kamatera.com. You will find an interface that is similar to the following page.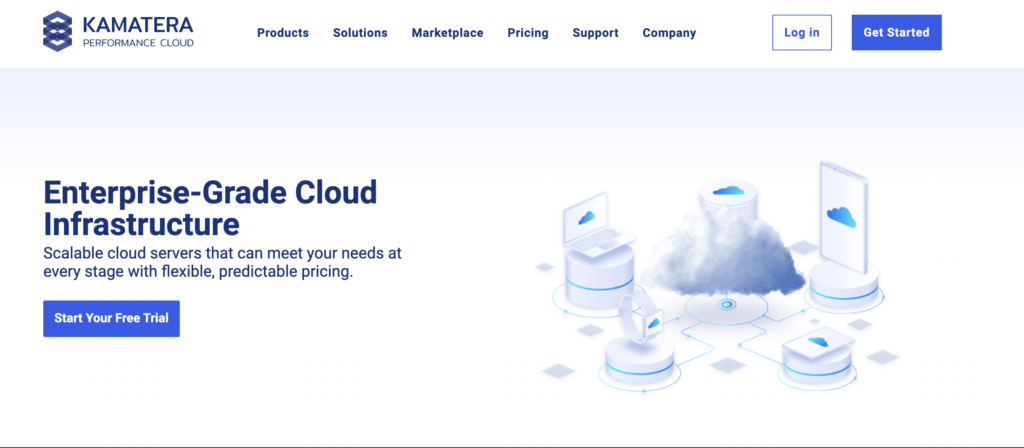 Step 3: You will find the login button in the top right corner. You have to click on that login button. A new interface will come in front of you, which will look similar to the following image.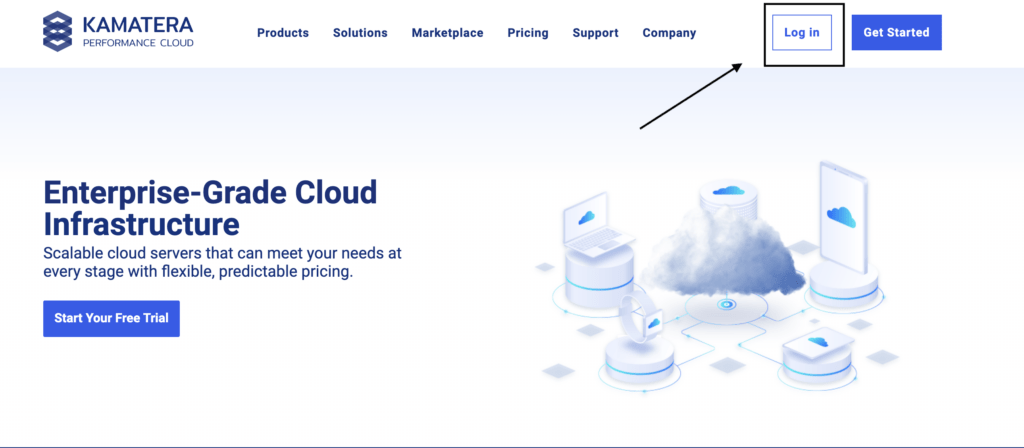 Step 4: You will have to enter the same email address that you wrote and the password that you used while signing up with Kamatera. Once you do that, you must click the login button. And you will reach the login dashboard.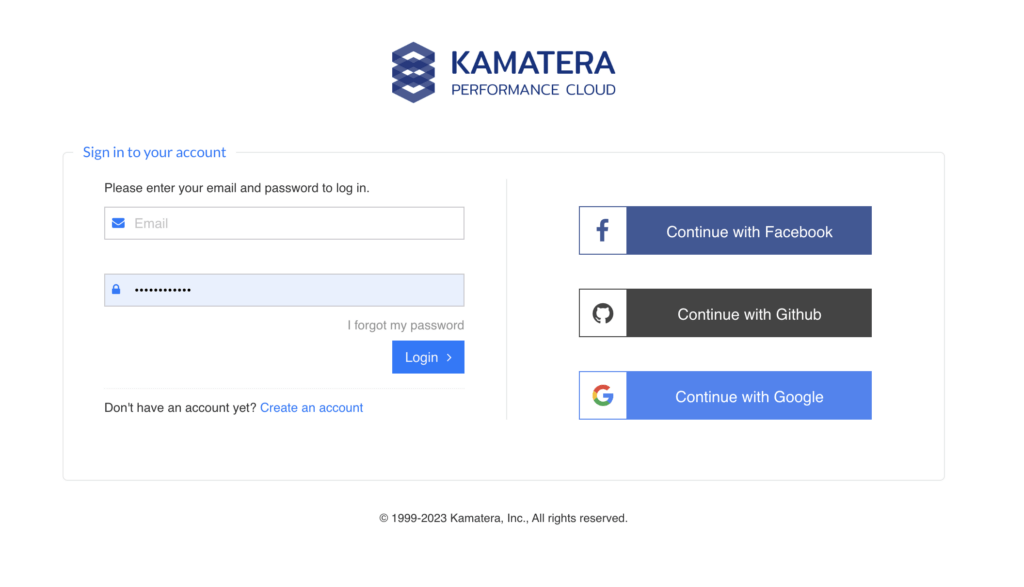 There are times we forget our password, which is very natural as all of us are human beings, and we can make such mistakes. But you need not worry at all. Kamatera provides you with an option of Resetting your password.
Let's check those steps.
How to sign up Kamatera?

As you all know that before you can initiate a successful login process, creating an account with Kamatera is the first step you need to cover.
Keep scrolling further to acknowledge yourself with the Sign up procedure explained in the simplest way as under:
Step 1. Go to Kamatera login page > Press the Create an Account option to proceed further with the Sign up option.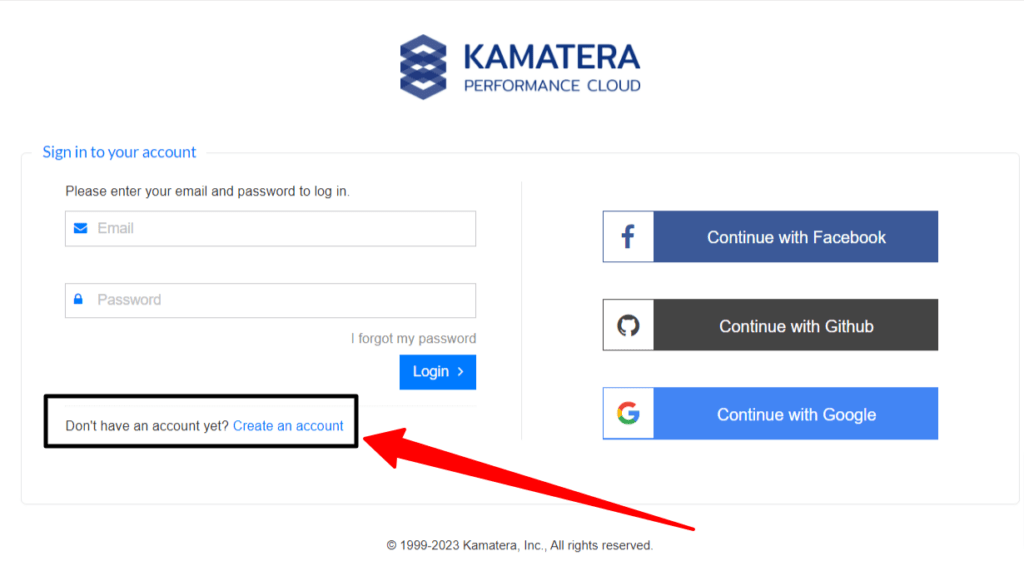 Step 2.On clicking the Create an account option > 1) you'll be required to enter your valid Email Id and generate a strong password > 2) confirm the same > 3) then Press create an account option to initiate the Sign up option at last.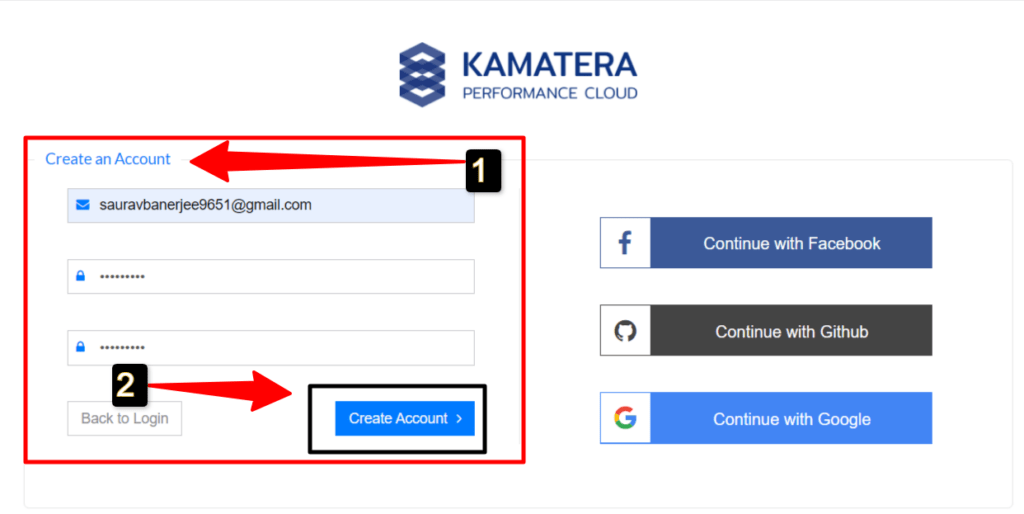 Step 3. On pressing the Create Account tab, you'll reach your Kamatera Portal > Use your portal to Add your Billing Address and your billing details as well > Press the Add Billing Profile to carry on with the registration process for Free trials.
Step 4. On pressing the billing profile option > 1) enter your relevant billing details > 2) Press the next option.

Step 5. After doing so, > 1) Enter your card details under ADD BILLING PROFILE and use the Promo code to avail hot deals on Kamatera products > Press finish to finally finish the Signing up process with Kamatera full fledgedly.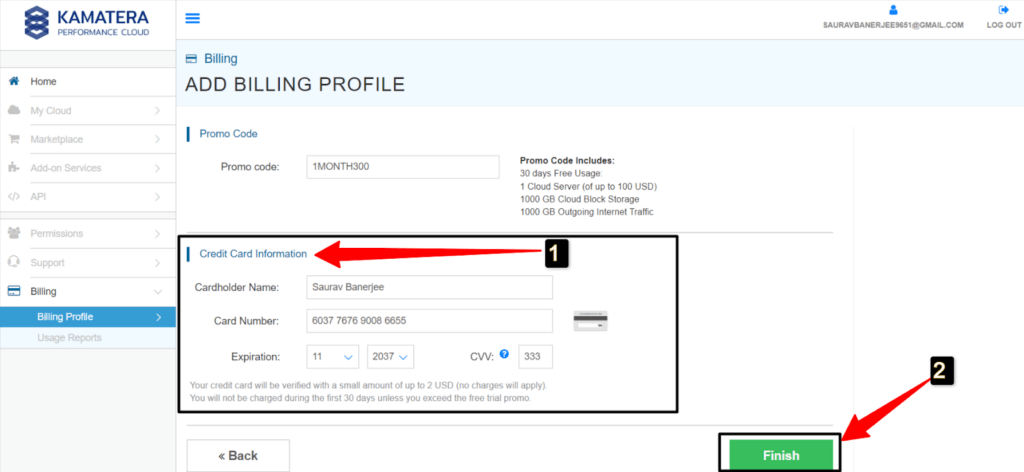 So we see how simple it is to not only join up by making an account with KAMATERA, but also to process billing information prior to placing an order to create a server.
Now What if you wish to update your password to retain great security by preventing unauthorised access to your account? Or did you, by chance, misplace your password? Continue reading to learn how to reset or recover your kamatera account password.
How to Reset Kamatera Login Password?
To reset your password for Kamatera, follow the steps given below.
Step 1: Go to the official website of Kamatera, i.e., www.kamatera.com
Step 2: On the top right corner, you will find the login button; click on that.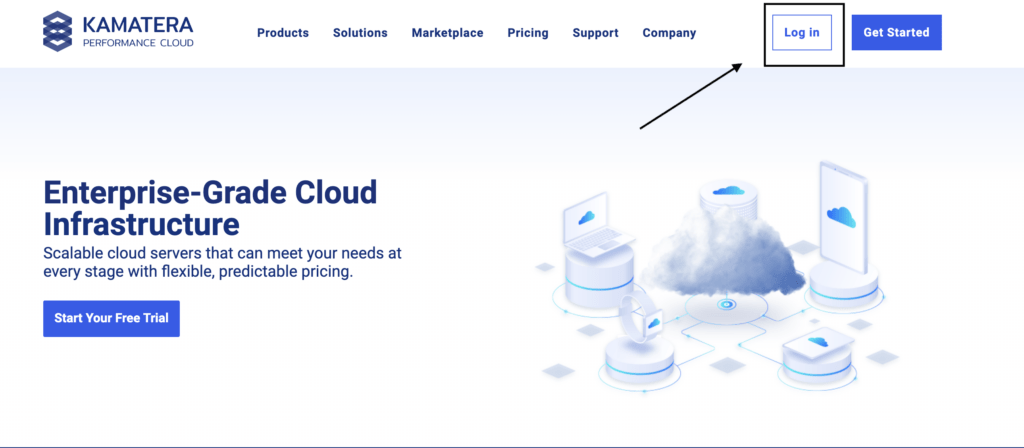 Step 3: Now, when you have forgotten your password, you will have an option "Forget your Password? Click here".
Step 4: Once you click on that, they will send a restore link to your email id.

Step 5: Click on the link they will send to your email id. A new interface will be open in front of you.
Step 7: Here, you have to write the new password, confirm that, and press the Reset Password Button.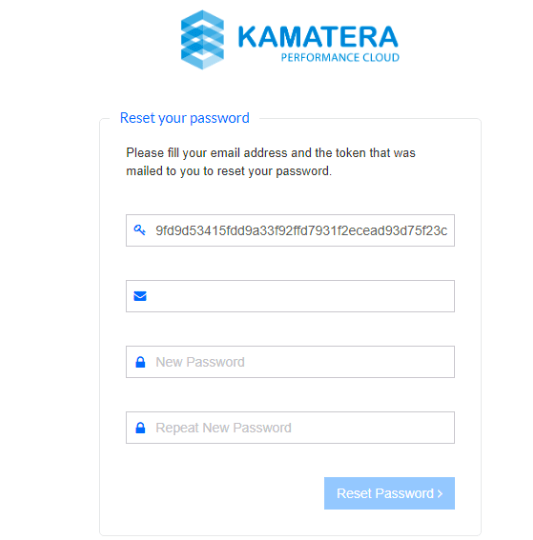 Your new password will be successfully updated. You can now use your new password and log in to Kamatera.
FAQs – Kamatera Login
Conclusion – Kamatera Login
 We hope this guide will help you clear all your doubts regarding the login of Kamatera. We have covered the login guide, as well as a guide for resetting your password.
Hopefully, you will now be able to log in to Kamatera, and this guide will help you to clear all your doubts regarding the login procedure of Kamatera. If you still have any problems, you can drop a message in the comment section below.
Thank you!