InterServer Review 2020: Best-selling, Cheap Hosting Tested!
Interserver Review 2020: Interserver is one of the most underrated hosting providers in Asia because of the cut-throat competition for cheap hosting. If you are struggling to find a hosting company that can accommodate all your hosting needs and is feature-rich, then you should definitely consider Interserver as one of your options.
Interserver is, hands down, one of the best hosting providers when it comes to superfast speed and expert support and if you are not hosting with Interserver, you are definitely missing out on some really good stuff.
And no, I am not making this claim just for the sake of it, I have tested and verified their services for over 18 months before I saw myself experienced enough to write this Interserver Review.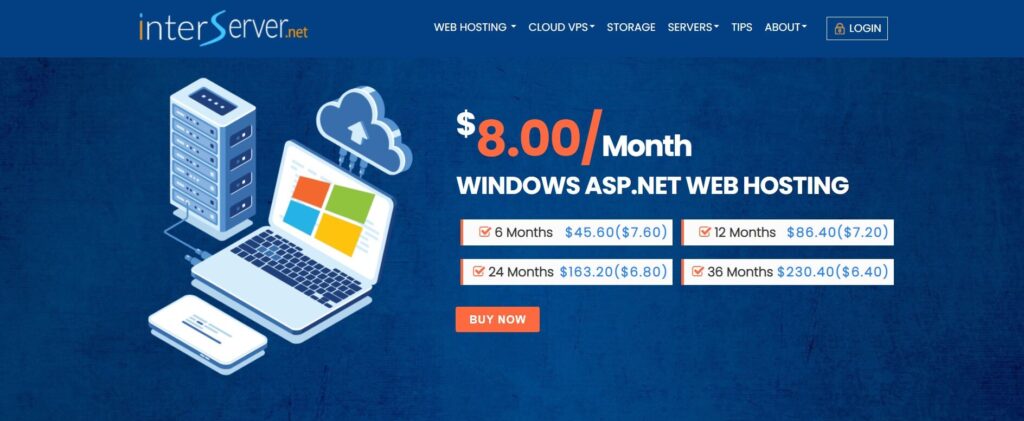 90% OFF SPECIAL PROMOTION
$1.00 for 3 Months
Our all-inclusive web hosting plan has everything you need to power your website. Now with even more reasons to try InterServer!
If you are someone who is annoyed with your current web hosting company's faulty services, terrible support, or even if you are a beginner looking to set forward your digital journey, Interserver might just prove to be it for you.
Through this Interserver Review, I am going to brief you all about what made me like Interserver, and I am sure after reading what I have to say in this InterServer, you can't help but give it serious consideration.
InterServer Review 2020
Interserver has been providing web hosting services for the past 21 years. The fact that they have not only survived but also thrived this long in this ever-growing competition speaks for itself. Despite the changing technology from the time they started in 1999, it's core principles of quality, service and support have remained the same.
Currently, Interserver provides a wide range of hosting solutions viz Shared Hosting, Cloud Hosting, Quick Servers, and Dedicated Servers along with colocation services to top the customers' expectations and remain BEST IN CLASS.
But their history and services diversity has little to do with why I tried Interserver, it has everything to do with the tales of their FASTEST SPEED!
PS: The tales were truer than true. Interserver really ups the ante by offering high speed.
In this InterServer review, I will share the various test results of Interserver and let you see for yourself if the company is actually one of the fastest hosting providers and whether it offers the best support services in the web hosting industry, through this 4S analysis.
The 4S are the key deciding elements of whether you should go for a hosting company or not.
They are:
Speed
Security
Support
Server Uptime
Speed Test and Analysis for Interserver
Interserver is known to be one of the fastest hosting providers. To verify this fact, I conducted various defining speed tests on the website I hosted with InterServer.
Traceroute test for InterServer
I started with the fundamental Traceroute test for the Interserver Review. Through the Traceroute test, a path that the sent signal took as it travelled around the internet to the destination website is displayed.
It also shows the response times that occurred at each stop along the route. Long story short- Using a traceroute test, any connection problem or latency connecting to a site can be detected.
Here are the results I found:
When I conducted the traceroute test for the Interserver's website itself, the maximum response time from the nearby data centers was only 1 ms.
On the other hand, I marked 401 ms as the maximum response time, which is quite phenomenal.
However, I also noticed that at a particular destination, the router did not respond to the packets sent within a timeout period. Keep reading this InterServer Review to know what can be the reason behind it.
I then tested my website, the same one which I hosted for this Interserver review.
The result I found when I tried the traceroute test with my website was more or less similar to the official site of Interserver.
The maximum response time was around 488 ms, which was what I expected and always noticed during my past 18 months with InterServer.
The minimum response time was recorded at 1 ms, which is remarkably fast. And just like the above results, I also recorded a no response within the timeout period from one of the destinations.
As I have asserted multiple times that there is no doubt that Interserver is really fast. That brings us to our next question of the InterServer Review.
What makes InterServer fast?
Interserver has invested heavily, over the years, in its network solutions and data centers for providing the best services to its clients. Interserver guarantees that your site will load super-fast as their servers are never overloaded.
They keep the network's route optimized as they run the latest server optimization. Data centers need maximum network efficiency to completely put up with the dynamic bandwidth requirements.
That is why Interserver has invested in multiple 10GBPS network connections to each of its 4 data centers in the US. The company relies on the best network providers to achieve lightning-fast speed.
Moreover, Interserver uses SSD Caching, LiteSpeed and Cloudflare CDN. I have told about them in detail later in the Interserver Reiew.
Now that I have told you about the Speed, let me tell you about the top in class security offered by InterServer in the next part of this InterServer Review.
Security Analysis of Interserver
Data theft has always been a huge issue and not even the largest of web hosting brands have succeeded to remain unscathed, which leaves the website owners unsure.
As Hackers continue to invade internet users, Interserver has made security their a top-priority by developing a distinctive 5 prong malware and prevention system called Intershield. The five prongs are:
Web app firewall
File upload scanners
Malware detection
Outboard email protection
Automatic scan of running scripts
Let me tell you what these 5 prongs of the InterShield security system are all about:-
#1 Web Application Firewall
It is a common observation that particularly shared hosting is at constant risk of being exposed to various threats from SQL injections, cross-site scripts among other similar threats.
Cross-site scripting simply means installing and executing some corrupted scripts into a website or application by attackers. These forms of attacks, not only affect the website owner but also extends its malicious effect to those who visit the said website.
Similarly, SQL injections are yet another form of code injection that severely affects the database integrity by using SQL commands.
To counter such attacks, Interserver has ModSecurity enabled for Linux shared servers to add an extra layer of security.
#2 File Scanner
The layer of Intershield security is quite effective from salvaging uploaded files from malware.
Corrupted or virus-infected Files pose disasters for a website by making it prone to malware attacks that can spread and infect entire servers by uploading malicious files.
With all the web hosts scanners enduring constant updates, rest assured that malware will be a problem for you with the effective layer of Intershield security.
I personally liked this security feature of theirs! My website never once faced any security issues in the past 18 months.
#3 Malware Detection
Interserver maintains a large database full of malware scripts to protect their customers. The company keeps track of its signatures which makes it easier to stop malware as soon as it poses a threat. This host also offers an intrusion system that keeps catching malware signatures and updates them into databases. Can they be any more thorough!
#4 Outboard Email Protection
Interserver guarantees all emails are always protected on their standard hosting plans. The company makes sure you deliver or receive valid, non-spam, and non-bulky emails only, which helps in finding the adjusted accounts distinctively for shared hosting.
This helps prevent the IP address from getting blacklisted to make sure that other people on the shared server do not suffer due to one customer.
#5 Scanning of Scripts
This web host performs continuous scans to ensure that the current scripts are non-malicious. The need for scripts when running a website is quite crucial though certain scripts are malicious for your website. The added layer of protection this web host provides eliminates bad scripts that may compromise your website.
Other security features I will tell you about in this InterServer Review includes:-
#1 DDoS Protection
Interserver offers DDoS protection which identifies the attack's destination and applies required filters. Other benefits of DDoS protection include reduced service disruption so that your business is up and about even under attack.
#2 Two-factor authentication
This security feature that you get on the cPanel helps you protect your passwords. The primary benefit you get with this system is that the hacker would need the device to set up your 2-factor account to see the security code
#3 SSL Certificate
Interserver offers AutoSSL help does all the tiring work for you. You can activate the SSL Certificates using the cPanel to start using domain vaulted SSL Certificates. SSL Certificates ensure data protection through high-level encryption.
#4 Cloudflare CDN
Cloudflare helps clean and quicken your navigation. Even if your site has visitors from all around the world, this CDN helps browsers connect to the server close to them. InterServer offers free signup for a Cloudflare account as long as you purchase a hosting package through the web host.
#5 Weekly backups
Interserver ensures easy restoration of data on a weekly basis. It works with swift, an advanced backup system.
With Interserver, you have the benefit of an inconceivably secure atmosphere characterized by Auto virus scanner and Machine Learning Firewall.
There are many more attractive security features but lets continue this InterServer review with the type of customer support InterServer offers.
InterServer Customer Support:
I can't assert enough how important customer care is when it comes to keeping your online experience flawless and your website up and running.
Never compromise when it comes to customer care because an integral part of hosting has to do with tons of digital factors like scripts, security, plugins, and much more! And they have a wide range of different errors of their own which are in essence technical problems.
In every review of mine, I always use all the modes of customer support to determine their efficacy and, this InterServer review is no different.
Having responsive customer care can solve the problem in minutes. That is exactly what Interserver offers, their 24/7 support service with quick responses to its customers stands out the most.
Regardless of what plan you are in, everyone can access the phone, live chat, or email tickets. Their helpdesk is regularly updated, and the ticket submission is fairly straightforward and easy to use. They also offer site migration to their servers for free.
For the purpose of this InterServer Review, I specifically tried to contact their customer support.
Here are the Response Times I have recorded for various modes of customer support:
Phone- 2 Minute
Live Chat– 30 Second
Email Tickets– 10 Minute
Here are the Resolve Times I have recorded for various modes of customer support:
Phone- 5 Minute
Live Chat– 5 Minute
Email Tickets– 1 Hour
Server Uptime & Reliability of InterServer
Do you know while writing this InterServer Review, what I liked the most about Interserver? They think a lot about their customers and are thorough and committed to what they do.
This is why they not only promise the uptime covered by Service Level Agreement, they also provide compensation if they fail to. However during my 18 months of hosting with them, I never once faced any problem of any downtime.
They have developed the following SLA to insure not only maximum performance but also uptime:
NETWORK UPTIME GUARANTEE
InterServer guarantees a 99.9% network availability during a given month, which excludes the scheduled maintenance.
However, if Network Availability does not meet their 99.9% uptime guarantee, they provide a maximum of 50% of base monthly fees as credits to each of their clients.
Interserver's network uptime includes all the components of network infrastructure, routers, and switches. However, it does not include services or software running on the client's server.
POWER AVAILABILITY GUARANTEE
InterServer guarantees 100% of uninterrupted electricity in a given month. Just like in Network Uptime Guarantee, a maximum of 50% of the base fee will be credited to users if InterServer fails to provide the guaranteed uptime.
SERVER UPTIME GUARANTEE
In all, Interserver Guarantees 99.9% server uptime. Trust me, this is a good number given I never once in 18 months faced a downtime of more than 30 minutes as you can see from the image below. Our team using uptime robot for monitor Interserver server uptime.
In last 24 hrs response time was averaged at 230 ms and a 100% uptime. Interserver provided, as promised, 99.945% uptime in last 30 days as well.
Please note that if you want to claim the credit due to any excessive downtime, you must submit a trouble ticket within seven days of the outage. InterServer, upon confirmation of the outage, will provide credit within seven business days.
So I am confident that InterServer will never let me down, and I will continue hosting my few heavy traffic websites with them.
Now that we have covered it, let's keep moving on with this InterServer review and let me detain about the prices and plans of InterServer.
Price and Plans of InterServer Hosting
Pricing does matter when it comes to people who are looking for an affordable plan for their website.
Interserver has interesting packages if you compare it with other brands. Especially VPS, in simple words, you can get VPS servers for less than $6/Month (Single core.)
If you are planning to run a website that has less than 300k traffic a month, this is a good choice, but you can run a website at a faster rate on the cloud VPS package ($6/month.)
You can customize your plan and buy the VPS account from Interserver.
The packages come into various categories like Web hosting, Reseller hosting, VPS & cloud, Quick servers, and dedicated servers.
Interserver is growing at a tremendous rate, and their services speak.
Interserver is not much costly even after providing such great performance. Their basic plan comes just at a price of $4.50/ month, although they are not the cheapest as there are other web hosts cheaper than Interserver.
However, the offer a bunch of free features which makes it all worth it as they provide the best services.
You get free migration services and free SSL Certificates come even with the cheapest plans.
Interserver also offers a Price Lock Guarantee i.e., you get to pay the same amount throughout your endeavor with Interserver as the first payment you made. They do not increase the prices of plans, however price may vary if you go for upgrades.
You also get a 30 days money-back guarantee too while signing up for any type of Interserver hosting.
Speaking of it, let me tell you about the different types of hosting InterServer provides next in this InterServer review
Types of Hosting Provided by InterServer
InterServer offers a huge variety of hosting solutions that is simply unmatched. While I was doing my extensive research for writing this InterServer Review, I was amazed by the variety InterServer has to offer.
I really liked how diverse and well-thought all of their hosting solutions are. Each and every user will get what they want with InterServer.
Interserver's shared plan is the cheapest among its other hosting plans followed by VPS, dedicated, and colocation plans. Also, Interserver offers different levels within each plan so that you can choose and pay only for the resources that you need. As a full-service web provider, Interserver provides the following types of hosting:-
Shared Hosting
Virtual Private Server (VPS)
Cloud hosting
Dedicated hosting
Colocation hosting
Reseller hosting
Quick servers hosting
Custom hosting
Shared Hosting
Shared hosting comes with three options. All of which include unlimited storage, transfer, and e-mail. The standard and WordPress plans come with free SSL Certificates as well.
Standard: If you are a beginner, this plan may work out for you the best.
Windows/ Asp.net: The server runs Microsoft products instead of open-source/Linux based software
WordPress: If you want to host your WordPress site, this plan is the most suitable for you. It includes features such as version control, anti-virus protection, and daily backups.
Features of Shared hosting plans
Interserver provides the following standard features regardless of the plan you choose. They are:-
Free Site Migration from your current host to Interserver
Registration of your domain at $1.99 with the purchase of any web hosting package
24/7 support from their team through e-mail, live chat or phone
Easy to use Control panels
Interserver manage es high-quality physical infrastructure
A 50% sever capacity to prevent performance issues when traffic levels spike.
Free backups
Guaranteed 99.9% uptime
Easy one-click installation for 381 programs including WordPress, Magento, etc.
VPS and Cloud Plans
Interserver offers two types of Virtual Private Server (VPS) plans I.e, Linux and Windows. Once you've selected the type, you can get free migration assistance and opt for several resources available to you including the number of CPU cores, amount of memory, amount of storage, and file transfer rate.
Features of VPS Hosting plans
Instant provisioning that helps your VPS solutions running in no time
Guaranteed 99.9% uptime
You can easily manage and add additional slices using your cPanel
You can install and customize any software to optimize your hosting experience
Cloud Hosting
Cloud Hosting means that the data is stored across several various web servers "in the cloud" rather than on a single, shared, or a dedicated server. It is a great choice for small scale businesses that need to grow quickly which may be due to an instant spike in traffic or anticipated fast growth.
Dedicated Hosting
Interserver's dedicated hosting plans support huge traffic aprovidedes excellent performance and bereliabilityity. Interserver's dedicated servers support application/operating systems that do not support visualisation.
Dedicated Hosting Features
It comes with a 100 MB or 1 GB porting capacity
It has a transfer rate of 10 TB
It provides an es support system for issues arising from programs installed through a cPanel purchased from Interserver as well as issues related to the operating system
Assists data migration
Process provisioning in less than 4 hours
You get upto top 5 IP addresses
Colocation Hosting
Interserver offers Colocation plans. Colocation plans simply mean gaining control over the physical infrastructure of your website along with the flexibility, power and performance of a dedicated server.
You get a single server when opted for a low-end plan while high-ended plans get you a full closet.
Colocation plans come with additional benefits like 24/7 access to your resources, software installation services, system administration services, and a high level of bandwidth and security.
Reseller Hosting
Interserver offers you with five diverse reseller web hosting packages. There is a small difference between those packages which is the amount of disk space assigned and the most amount of bandwidth you can use.
It even offers Web manager for client management, access to one click-scripts, and MySQL databases running on solid-state drives for whatever package you choose.
Quick servers Hosting
Quick servers actually come under the dedicated hosting plan canopy. These are fully dedicated servers which run KVM virtualization and even offer a 20 minute set up time.
It is actually a VPS plan but with the strength and mechanism of dedicated hosting. You get access to the server to reboot, reinstall the software or for out-of-band console access meanwhile, Interserver manages the hardware.
Custom Hosting plans
Interserver offers you custom packages as the name suggests, you get to include a bunch of different options given below:-
Firewalls
cPanel
Plesk
DirectAdmin
Load balancing
GUI-based control panels
You can also get additional information from their support team and the price vary according to your hosting needs. A custom hosting plan gets you a customised reference hence enhancing your workflow.
Key Features of InterServer Hosting
This InterServer Review is incomplete until I tell you all the attractive features of InterServer. If any of the points below are unclear, feel free to ask in the comment section at the end of the InterServer Review.
Unlimited Storage Space: Storage aka disc space/data storage, simply refers to the amount of data you can have on your hosting account. InterSever's attractiveness increases two-fold because they offer unlimited storage which means there is no limit on the amount of space you can use for your website or email. This is specifically useful if you have large websites like mine.
Unlimited Data Transfer: InterServer allows unlimited/unmetered amount of data that is transferred between your website's server and your visitor's computers. This is particularly useful if you have business sites or eCommerce website so if your website ever receives a traffic spike, it will continue running smoothly and won't be penalized by InterServer
Weekly Backups: InterServer offers automatic Weekly backups which is a great feature. If you ever had a website, you know how crucial backups are.
SSD Caching Servers: InterServer's Server is powered with SSD caching, which is also known as flash caching. SSD caching refers to the temporary storage of data on NAND flash-memory chips in a solid-state drive (SSD). This subsequently improves and fasten the speed of fetching and processing data requests.
Raid-10 Storage: To offer greater protection to your data and better performance, InterServer provides Raid-10 Storage, which is a method of storing information on multiple hard disks. I know this might sound a bit technical but for my non-technical folks, let me simplify it for you- just imagine the protection and performance your laptop will have if it had several hard disks, all containing the same info.
Speed Optimization: as the name itself is suggestive enough, for various types of hosting solutions Interserver offers, like WordPress Hosting, asp.net Hosting, etc, all the servers are individually and specifically optimized for that particular hosting which by default means that you will get better speed
Free Cloudflare CDN: Ultra-fast static and dynamic content delivery are ensured to InterServer's users by providing the ClouFlare CDN for free. It increases agility and control over how content is cached.
It offers you a hassle-free control panel with over 461 apps to select from and install with just a single click.
Some other features of InterServer include:
Free Migration
30 Day Guarantee
Price Lock Guarantee
Ultra-Fast Web Server
Cloud Linux OS
10GB Cisco Network
Unlimited FTP Accounts
Cloud Apps
Unlimited E-Mail Accounts
Guaranteed Mail Delivery
Unlimited Forwarders
So as you can see they offer Quite a LOT features, I tried covering most of the important ones in this InterServer Review, I hope you this helps you.
InterServer Discount Coupon
The brand is selling both shared hosting and dedicated hosting, and you get zero flaws because they have the best servers running your websites.
While writing this InterServer review, I found multiple InterServer Discount coupon that might help you get InterServer's plan at reduced price. Thank me later!
You can get up to 50% OFF for any shared hosting plan acquired from InterServer. Acquire an account for $4.50/month for a lifetime while most of the companies charge you extra during renewals.
If you want, you can use following InterServer Discount Coupon
USE COUPON CODE: GRABPENNY
Interserver Blackfriday Sale 2020
They managed this information directly from the company that in 2020 Black Friday and Cyber Monday web hosting deals you will get a 50% to 90% discount on VPS and Shared hosting plans with price locking guarantee.
The best thing about Interserver is their price lock assurance. As I have already mentioned before, the price at which you register InterServer hosting will be locked until the time you host with them even if in the future they choose to hike their hosting fees.
If you are looking out for a Fully Managed Cloud VPS, Interserver Black Friday Deal can get you huge discounts. InterServer is one of the best VPS and Dedicated Server Hosting providers in the industry.
Despite their quality products, they are quite budget-friendly if you are looking for a higher VPS Server.
Like others, Interserver too deals special Black Friday Web Hosting discounts. This Black Friday, Interserver is probably going to offer a 50% Flat discount on their shared hosting plan.
With this discount, you can get their shared hosting for just $5/month with month-to-month billing. For annual billing, the price will be further discounted to $4.50/month Renewal $54/Year.
For dedicated servers, I highly recommend going with Interserver. With the Black Friday Deals coming up, you get up to 50% discount on their Dedicated Servers as well.
I will update the further details about Black Friday Web Hosting Discounts once InterServer makes official announcement.
FAQ: InterServer
Next up in this InterServer review, I will answer a couple of Frequently asked questions. If you have any other query, feel free to drop a comment at the comment box below this InterServer Review.
Does Interserver offer a money-back guarantee or a trial period?
No, Interserver does not provide a trial period but they offer a 30-days money-back guarantee. All of the billing is month to month and you can cancel anytime.
Does Interserver provide free Domains?
No, they do not offer free domains but what they offer are discounted prices so you can add a domain to a hosting plan at $1.99.
Conclusion of InterServer Review
In this InterServer review, I tried to share my honest experience with InterServer and I have to admit that given the prices they charge, they are the best hosting company out there.
I am not going to say that they are perfect and no one can match them, there might be other hosting providers that can come close but they are too expensive comparatively.
I have shared here what's my experience with them and why you should consider them as your choice for Web Hosting. The point is- if you are looking for a reliable, cheap, and fast hosting solutions for your website then InterServer should be your next choice.
If I remember correctly, just once I had an issue with my website and their knowledgable customer support crew resolved my problem and even guided me through all the steps.
InterServer has everything a person like me, and most probably- you, would desire from their hosting provider. I have been using their services for 18 months now and plan to keep using it .
If you liked this InterServer Review, you might want to see other reviews I have written here.
We are sorry that this post was not useful for you!
Let us improve this post!
Tell us how we can improve this post?