VPN or Virtual Private Network is everywhere these days, and over the past few years, it has become highly popular due to several great reasons.
Numerous companies are providing VPN services, but you need to find the best VPN servers offering the best output.
If you are looking for a VPN buying guide, then we are here to help you choose a VPN that offers the best encryption and connection. 
Almost all of us spend our daily lives online as we need to make payments, visit social media sites, check personal emails, and even shop online.
However, using public connections available at local cafes, airports, or at other public places can be risky as there are plenty of people, who can intercept your data and use it for malicious purposes.
Still, you can protect yourself using Best VPN Server as it keeps you safe from hackers.
What is a VPN?
VPN (Virtual Private Network) is a network service with which a VPN user can convert a public network into a private network.
Further, it adds security to the network you are trying to connect to, like internet hotspots and broadband.
You should Find the Best VPN Server that helps you send and receive data privately while staying connected to a public network.

When you are connected, your traffic goes through a tunnel that encrypts your data, and the other prying eyes cannot see it.
Additionally, it helps you spoof location by connecting to different servers and bypass the Geo-Restrictions and watch content that is not available otherwise.
How does a VPN work?
In a series of steps in this VPN Buying Guide and choosing a Best VPN Server, I will explain how a VPN works.
Hence, they act as a middleman assuring better security.
Do you know that you can connect to a Server in Singapore while sitting at an airport in Europe?
How to choose the best VPN Server?
Many VPN providers provide high-quality VPN services, but it is crucial to know a company's feature or your requirements before subscribing VPN services.
Here is a couple of points you must consider when searching for a VPN service provider:
Peer 2 Peer Facility – This is the facility that allows you to connect using the other user's network like you. This facility enables the most encrypted protocols to work with ease.
Note: Some countries have made P2P facilities illegal.
How far is the server located from you? – The server location determines the speed and reliability of the connection. Hence, this factor becomes important when it comes to accessing the local and far off content.
The requirement of accessing the Geo-blocked content – Do you wish to watch US shows on Netflix or anime on Crunchyroll in India? VPN companies provide this facility. So, watch out for the best VPN Server before you subscribe to any plan.
Utmost Privacy Principle – When it comes to privacy, several VPN companies list NO LOG POLICY. This policy restricts companies to keep and use data.
A Stabilised server – A company offering a stable server is better than a company offering 800+ servers that face downtime issues frequently.
Double VPN facility – Think the power of one VPN combined with the power of others! A company offering such facility doubles the server encryption. Hence, your data is sent and received via multiple encryptions.
Affordability and Cost Pricing – Your pocket may not allow availing the best VPN Server, but still considering the price range, companies offer multiple plans. Buy a plan which caters to your needs.
Beginner's guide to Best VPN Providers
1. Windscribe
Windscribe is a VPN that spoofs your location by using servers located in various countries.
With this VPN, you can view geo-restricted content and can also stream services like Disney+ from anywhere or watch sports events happening globally.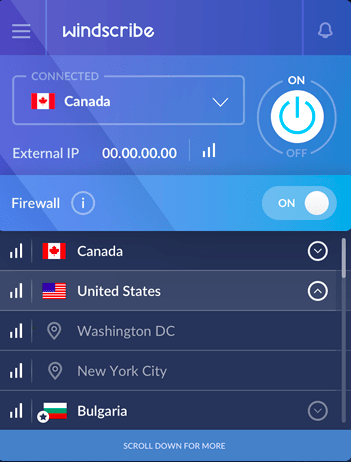 The best feature of this VPN is its generous free service that provides you up to 10GB per month.
It offers a moderately priced paid service that helps you connect with unlimited devices at once, while other VPNs allow only 5-10 devices at one time.
Windscribe VPN is compatible with several platforms like routers, Kodi TV, and Amazon Fire. There is a wide variety of options for connection, and the geographic reach is amazing with hundreds of servers.
If you love watching Netflix from other countries, then Windscribe is an amazing option.
Features:
Pros
Unlimited connections
Great privacy
One of the fastest VPNs
Can be paid with Bitcoin
They don't ask for the email address
Cons
No live chat support or trial
Many times the connection is slow
No-kill switch to stop internet activity
---
2. ExpressVPN
If you are just getting started in finding the Best VPN Server in this COVID 19 scenario,
then this is one of our top picks. It offers great speed, affordability, reliability, and outstanding customer service.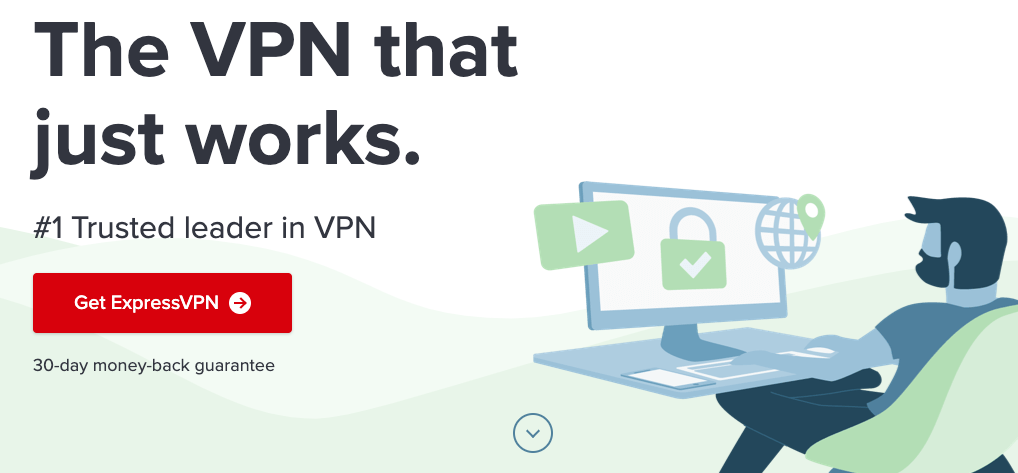 It comes with a 30-days money-back guarantee along with a free trial and 24/7 customer support.
Its app is amazing and easy to use along with great speed and wide compatibility on multiple devices. This VPN can be used on Windows, Mac, Android, iOS, Blackberry, and Linux.
It can also be installed on a home router, games console, or Android TV. There is a one-click startup option with ExpressVPN and it offers a kill switch and DNS leak protection too.
The encryption provided by them is at the industrial level and there is a no-logging policy. You can connect up to 5 devices to the VPN at the same time.
Features: 
Pros
Max device supported: 5
Amazing to be used for Netflix, HBO Go or Sky Go
You will get access to the most popular sites with the help of the right server locations
24/7 customer service
30-days money-back guarantee
---
3. NordVPN
Located in Central America, NordVPN is a powerful VPN that has the largest pool of servers. It can support six devices at the same time, and your data gets encryption of 2048-bit.
With NordVPN, you will get advantages like two Kill switches, DNS leak protection, and a dedicated IP address.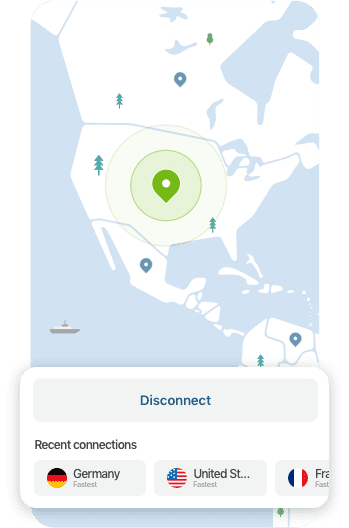 The performance of NordVPN is quite strong, and there is a no-logs policy too. The speed offered by NordVPN is excellent, and there are proxy extensions like Bitcoin, PayPal, Amazon Prime Video, or BBC iPlayer.
NordVPN's help centre is there to help you with all your problems with live support, articles, and email support.
Features:
Pros
24/7 live chat
30 days money-back guarantee
2048-bit encryption
No logs policy
Cons
Issues with server connections
---
4. CyberGhost
CyberGhost is one of the Best VPN server providers in 2023, having more than 10 million users worldwide. It provides apps for Windows, Mac, Android, and iOS.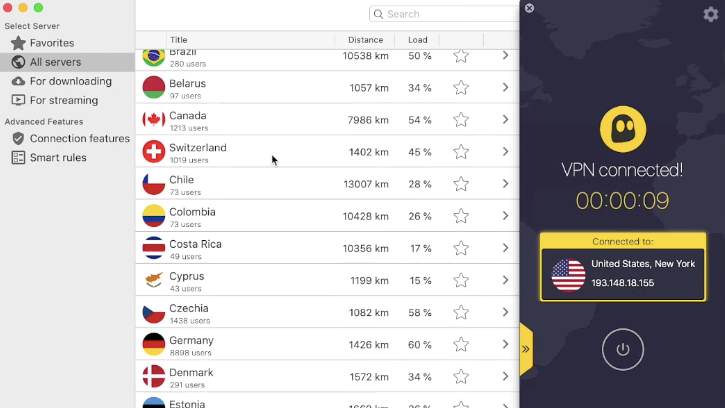 The interface of the app is task-based, and you don't have to look around for a server to unblock a website as the app automatically connects you to the best server. CyberGhost can block ads, malicious websites, and trackers.
You will get a 45-days money-back guarantee along with high functionality at low prices.
Features:
Pros
24/7 live chat
45 days money-back guarantee
Blocks ads, trackers and malicious websites
User-friendly interface
Convenient buttons 
Cons
Little expensive if you buy a monthly subscription
---
5. IPVanish
IPVanish is a strong VPN that has performed well in our tests.
The company owns and manages its own servers and provides speedy live chat support. The downloading speed is excellent, and you can get up to ten simultaneous connections along with 24/7 customer support.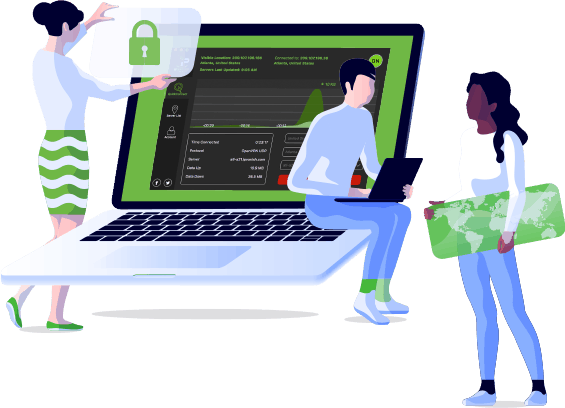 You can access the VPN directly from the Android or iOS app on mobile. The apps by IPVanish are powerful, and you can download them for Windows, Mac, iOS, and Android. We noticed that the servers were always up and connected quickly.
The download speed was above average, and torrents were supported on all the servers. It also helps unblock BBC iPlayer and US Netflix. You will get a 30-days money-back guarantee in case you are not satisfied.
Features:
Pros
10 devices supported
24 hours live chat
30 days money-back guarantee
Works on numerous devices like Mac, Windows, iOS, and Android
Cons
Small usability issues in the app
No-kill switch in iOS app
Suggested Comparison: How good is Proton VPN against IP Vanish?
---
6. Surfshark VPN
This VPN gives you the liberty of connecting an unlimited amount of devices and not worrying about being logged.
You will get a 30-days money-back guarantee with the VPN and It provides you both a fast and powerful connection.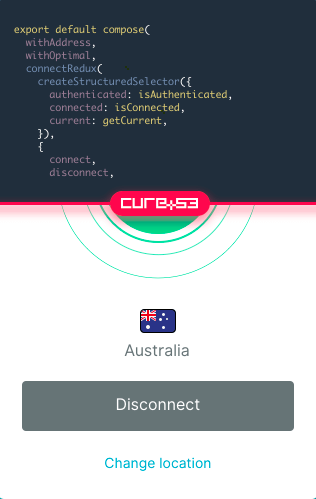 The mobile app has several advanced features and can bypass the Geo-restrictions with great ease. Buying a two-year subscription will be quite beneficial as you will get a fantastic discount.
However, there is no free trial. There is also a lack of online support and some of the servers are located at different places from IP locations.
Features:
Pros
24/7 live chat
30-days money-back guarantee
Several shared IP addresses
Works with almost all the devices and browsers
Cons
Servers are located in a different location from IP addresses
FAQs: Best VPN Server
What is a VPN and what are they used for?
VPN is a security tool that protects your private data and information when you are using the internet. It can hide your location, bypass censorship, and geo-blocks and anonymize your browsing activity. 
How do VPNs work?
You need to launch the app to manage your VPN connection and then select a server to connect to.
This is your new IP address. This app then encrypts your internet traffic and reroutes it to the VPN server.
The VPN server then forwards your traffic to the website you are visiting.
How can a VPN help me stream?
VPN can trick streaming services like Netflix and Hulu into thinking that you are
based in another country and you will then get access to extra content that is not available in your country.
Are VPNs legal?
Yes, VPN can freely be used in numerous countries, but there are some exceptions. China and Iraq have forbidden the use of non-government VPNs. There is a VPN legality guide that will provide up-to-date information about VPNs in your region.
How is my Privacy guaranteed with VPN?
Since VPNs handle sensitive information, they use strong security measures and solid privacy policy.
However, you need to choose the VPN wisely.
Look for a safe and reliable VPN that offers features like No-logs policy, DNS leak protection, IPv6 leak protection, or WebRTC leak protection.
Are free VPNs safe to use?
No, not all VPNs are safe to use so you need to find a VPN with enhanced protection. 
What are the drawbacks of using a VPN?
There may be some drawbacks to using a VPN, although it comes with several benefits.

Your connection may become somewhat slow. Choosing a reliable VPN is important as untrustworthy VPNs may have access to your browsing activity.

Some websites block the VPN users, so your connection may be blocked.
How can I get started with a VPN?
Here are the steps to follow to get started with VPN:

#1. Choose a VPN service
#2. Install the VPN app on your device. Most of the VPNs are easy to install 
#3. Connect to the best VPN server and you are ready to browse the internet with complete protection.
Conclusion: Best VPN Server
VPN is an important internet security tool that not only protects your privacy but can help you bypass geo-blocks and censorship.
If you are looking forward to buying an affordable and high-quality VPN, then we hope that this VPN buying guide helped you to choose a Best VPN Server.
If you liked this VPN review, then consider giving this post a rating and reading other GoogieHost VPN reviews.
If you have feedback, then leave it down in the comments section. Our team will be happy to help you.
We have also written multiple Web Hosting Reviews and Web Hosting tutorials.
Lastly, HAPPY VPN buying😍!