Hostwinds Review : This digital era requires businesses to have a solid and consistent online presence to flourish. Every business requires a well-functioning website that can accelerate its growth by maximizing its reach.
In order to carve a niche for the business in the global market, businesses need to hire the correct tools that can actually help them build and sustain their websites.
For creating the desired website, choosing a web hosting provider that suits all your requirements is of utmost importance. It will not only help you retain your buyers but will also help increase the number.
Good web hosting providers contribute tremendously to increasing the reliability and credibility of a website.
Hostwinds is one such web hosting provider that helps you build your website and customize it just as you want for optimal output.
Given that, we have compiled a detailed Hostwinds Review to analyze it as a web hosting service provider.
About Hostwinds
Hostwinds is a web hosting service provider founded by CEO Peter Holden in 2010, and it is based out of Seattle.
They focus on providing enterprise-grade solutions or features to even small businesses at a relatively lower price.
They emphasize delivering on-the-toes customer care service that actually cares about the needs and problems of the clients.
They run servers on highly secure data and guarantee good speed throughout the process.

They ensure that their servers will never lose power as they use two whole power sources with additional backup generators.
Keeping all the services they provide aside, they aim to build a sense of community with their clients where they can actually reach out to them and solve their website-related issues as and when required.
Test and Analysis for Hostwinds
Moving on with the review, we have tested Hostwinds on some of the most important aspects, such as user interface, security, and support. So, let's get to it.
Hostwinds User Interface
Hostwind uses WHMCS for its platform, and its dashboard is pretty simple and easy to figure out. It is not very on par with style, but it is beginner-friendly and suitable for people looking to enter the world of online business.
Their user interface is easy to figure out, which adds to the reasons for more people taking it up because it does not require people to understand thick technical jargon.
They provide Weebly as a website builder that works very well for small businesses and individuals who want to create personal spaces.
Security Analysis,
All the data centers of Hostwinds are associated with highly secure and certified environments. In order to ensure that the hardware is safe, they guarantee the presence of 24 hours surveillance and staffed network operations centers.
Hostwinds enables AutoSSL for free on any Shared and Business Web Hosting accounts, with enhanced security.
Customer Support
Hostwinds put a lot of emphasis on providing quality customer care.

They provide 24 hours of customer care and have a team of well-informed technicians who will prioritize your problem and help you find a solution for it.
Hostwinds Services
Hostwinds provides a plethora of services, and it puts forward a good bet on the types of plans. It provides CPV Lab and WordPress special hosting solutions that should definitely be checked out by anyone interested in either.
It provides entry-level shared hosting plans along with other options like business hosting, VPS hosting, and dedicated server hosting.
Here is a quick look at all the services and plans offered by Hostwinds, along with the perks.
| Plan Name | Diskspace | Bandwidth | Monthly Price |
| --- | --- | --- | --- |
| Basic Shared Hosting | Unlimited | Unlimited | $5.24/month |
| Advanced Shared Hosting | Unlimited | Unlimited | $6.74/month |
| Ultimate Shared Hosting | Unlimited | Unlimited | $8.24/month |
| Basic business hosting | Unlimited | Unlimited | $8.99/month |
| Advanced Business Hosting | Unlimited | Unlimited | $10.49/month |
| Ultimate Business Hosting | Unlimited | Unlimited | $12.74/month |
| Basic Reseller Hosting | Unlimited | Unlimited | $5.24/month |
| Advanced Reseller Hosting | Unlimited | Unlimited | $6.74/month |
| Ultimate Reseller Hosting | Unlimited | Unlimited | $8.74/month |
| White Label Reseller Hosting | Unlimited | Unlimited | $10/month |
Hostwinds Data Centers Location
Hostwinds has three data centers located in –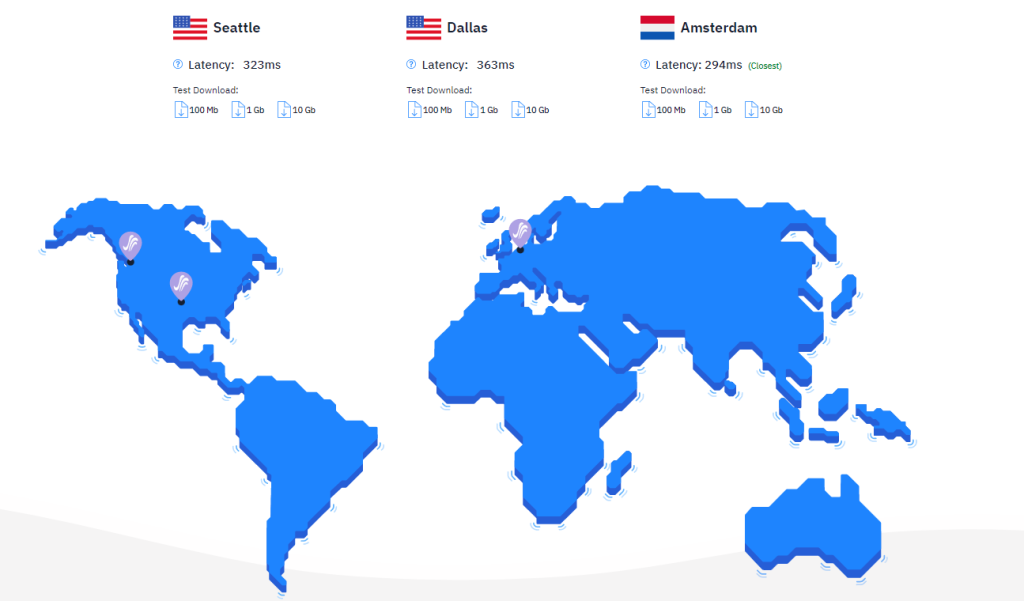 📌 If you want more Datacenter locations, i recommend you to go with Kamatera, Hostinger, Bluehost and Cloudways.
Hostwinds Refund Policy
Hostwinds has a very tiny window for refund that can be considered a little dicey. Their return window has been brought down to 72 hours compared to 60 days provided by most of its competitors.
Users have to cancel the services within 72 hours to avail themselves of the money, which brings in the question of whether 72 hours is actually enough to judge the legitimacy or extent of the function of a platform.
Key Features
Check out these amazing features that make HostWinds a good choice for you.
Migrating your website to another hosting can be daunting. However, not with Hostwinds, given that it offers free migration that is available for 60 days from the date of purchasing a plan with them.
They have a very responsive customer service that works round the clock, and they have won several awards for the same.
They have beneficial live chat support that actually walks you through the whole process.
SSL certificates help enhance security for your website, which is extremely important because it contains so much confidential information.
Additionally, they give the visitors the confidence that they're using a safe website and network. Given that importance, Hostwinds ensures that you are offered free SSL certificates for the maximum protection of your website.
The Weebly website builder provides the users with a chance to completely build their website, handle their own domain and host it accordingly.
It contributes to the steep learning curve. With this website builder integrated into Hostwinds, you can have the flexibility to create your website without any need for coding or programming.
Hostwinds provides a good uptime of 99.98%, which is very competent and desirable in the online market.
With that uptime, you can be assured that your website shall always remain accessible to your audience.
Hostwinds provides unlimited disc space with unlimited storage, thus giving the users all the freedom to exercise their choice as to the number of extensions and plugins to incorporate.
Hostwinds Pros & Cons
Hostwinds, like any other platform, have their own pros and cons. So, let's have a look at the same.
Pros
Free migration is available for 60 days.
Responsive Customer Service.
Excellent uptime.
Unlimited disc space and unlimited storage.
Free SSL certificates.
Weebly site builder.
Dashboard and control panel are easy to use.
Cons
Limited locations for data centers.
The money-back-guarantee has a very short span.
Does not accommodate enterprise-level businesses smoothly.
Why Choose Hostwinds Web Hosting?
Hostwinds web hosting provides a platform for beginner-level businesses and individuals looking to create a private space through online websites.
It offers excellent customer care service and is dedicated to solving your problems as a user.
It has an excellent uptime which is extremely important for online businesses. Moreover, there are excellent features and functionalities such as unlimited disk space, Weebly website builder, etc.
It is thus an excellent choice for beginners and small businesses to host their website and scale it to the next level.
How Do We Test and Recommend Hostwinds?
We have tested Hostwinds on multiple parameters using advanced tools for speed tests and uptime monitoring.
Given all the tests and results derived from them, we are very impressed with the platform.
It's excellent with all its features and functionalities, and we would recommend it as your hosting solutions provider without reservations.
FAQs – Hostwinds Review
What is Hostwinds used for?
Hostwinds is a web service provider that helps businesses and individuals build their websites and enhance their businesses.
Is Hostwinds Right for You or Your Business?
Hostwinds is just the right option for you if you are a beginner or looking to start your personal space.
Does Hostwinds offer phone support?
Hostwinds offers phone service in the form of emails, chats, and phone calls.
Does Hostwinds offer shared hosting?
Hostwinds offers shared hosting and has various elaborate plans for the same.
How Does Hostwinds Keep Your Site Secure?
Hostwinds keep our sites and data secure through SSL certificates for every single plan.
How Is Hostwinds' Performance and Uptime?
Hostwinds guarantees 99.98% Uptime which is incredibly important for online businesses.
Conclusion: Hostwinds Review
Hostwinds is an amazing option for people looking to invest in online businesses or start their personal space.
It provides just the suitable base for beginners to explore their way through the world of online markets and then expand gradually.
It offers services at reasonably good rates, but even if it seems a little pricey for some people, it offers value for money, so you can totally go for it.