Complete Guide to Starting an Online Business from Scratch: Location plays an important role in the success of every business. That's why we first look for a nice place to set our shop or office before executing any other plan.
A place with a lot of our potential customers would be an ideal place, but all such market places are already saturated with monopolies.
Fortunately, the invention of the internet brought hope to all who wished to start a business of their own.
The internet is like a market visited by 4.54 billion people every day where you can set your business.
It doesn't require a lot of investment and is more likely to succeed. Due to its massive number of visitors, the online world can never be too saturated for online businesses.
Everything you can do without the internet can be done online with a lot more options.
This doesn't mean that starting an online business is a piece of cake. Hundreds of thousands of online startups fail at their first try because they didn't know what they were doing.
This guide will help you build an online business with a strong foundation to avoid those failures.
Select the Type of Business You Want to Start
You have a number of options for a business to run on the internet. The primary goal of a business is to earn money, and there is no shortage of opportunities. All online businesses can be divided into four categories discussed below.
#1 Blogging
The easiest and most common online business is blogging.
A blog is a platform that provides fresh and relevant information about one or more niches. You will be required to write content, design infographics, and regularly upload them on the blog for your readers.
Once you start getting traffic, you will be able to earn through ads. You can use the help of Google Ads or other similar services. They pay on each view or click on the ad.
#2 E-Commerce Store
If you have products to sell, you can create an e-commerce store and list of them for your potential customers. People who visit your website will order and pay online.
E-commerce has much larger earning potential compared to blogs. The owner of Amazon is the richest man on the planet, and he got there through his Amazon store.
#3 Create a Business Website
If you have one product or a few services to offer, then a business website could be useful for you.
It could be software that you can sell through this website. Services like graphics designing, content writing, and programming can also be offered to people on the internet.
You may do the work yourself or outsource it to professionals and work as a broker.
#4 Affiliate Marketing
If you don't have a product or service to sell, you can become an affiliate for others. It's like a mixture of blog and business website because you earn through two sources.
Choose a niche or product where your expertise lies for affiliate marketing. You will write a useful blog and rate things in each article.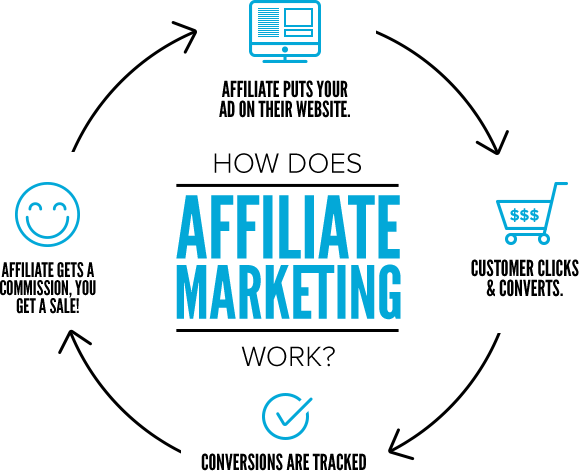 You will get to use affiliate links to relevant products or services and get a commission on each lead. Moreover, you can show ads on your website.
We have already covered a case study for how to earn through affiliate marketing?
Design and Build a Website
You can't properly run an online business without a website. Consider it your office on the internet that is visited by your potential customers.
You have to ensure that it's accessible for everyone and leaves a good impression on the visitors.
Once you have decided on the type of business you want to run, it's time to design and develop a website accordingly. there are lots of ways to create an instant website for free.
#1 Make a Rough Design
Make a rough sketch of the website you want to develop on a page before you go to a developer.
It would be a lot easier if you have professional designing skills. Be sure to consider the niche and target audience of the site to make a user-friendly design.
#2 Use WordPress
Development is the next step after designing. Though there are a lot of frameworks to develop a website, WordPress is the easiest one.
Over twenty-three percent of all websites are created in WordPress. You can build a website yourself, even if you don't have a technical background.
#3 Get a Domain and Hosting
The domain is the name of the website that you have to purchase. People will use this as an address to visit your site.
Hosting is a storage that is always connected to the internet where people store their website. It has to be a powerful computer with a fast internet connection to handle online traffic.
You are going to need a reliable cPanel cloud hosting like Touch Stone that provides the best uptime and fast customer service. There are other types of hosting,
but the cloud is modern and better in many technical aspects. The cPanel is a user-friendly dashboard to use the admin panel of the hosting to manage emails and domains.
Create Social Media Pages
Almost 2.9 billion people use social media websites on a regular basis. Once you have created an online franchise of your business as a website, the next task is to promote it.
You can bring your brand in front of your potential customers by creating social media pages of your business on all relevant platforms.
Nowadays, All big brands having their social media pages and they use social media marketing memes for his brand awareness and other product promotion.
#1 Video Marketing through YouTube
YouTube is the biggest online video-sharing platform and an effective opportunity to develop an online business.
You can create videos and become a YouTuber to earn through Ads and affiliate marketing.
Furthermore, it's a great platform to increase brand awareness and bring traffic to your website.
#2 Facebook and Twitter for Advertisement
Everyone uses Facebook, and Twitter is also not much behind it.
You can not only attract and engage your prospects through relevant and entertaining content but also run advertisement campaigns on these platforms.
Study Basic Digital Marketing
You can't earn anything if you don't attract people.
There are over 5 billion websites on the internet, and you have to make it easy for your prospects to find you.
It may sound impossible, but it only takes the knowledge of basic digital marketing to keep the traffic coming. Here are two things you need to study to promote your online business.
#1 Content Marketing
Most people go to websites looking for an answer or solution.
They are disappointed if they don't find what they are looking for, and they want it within seconds.
Internet users are just looking for an excuse to leave the website as soon as they enter it.
Only through quality content will you be able to engage and convince your prospects and rank your site on search engines.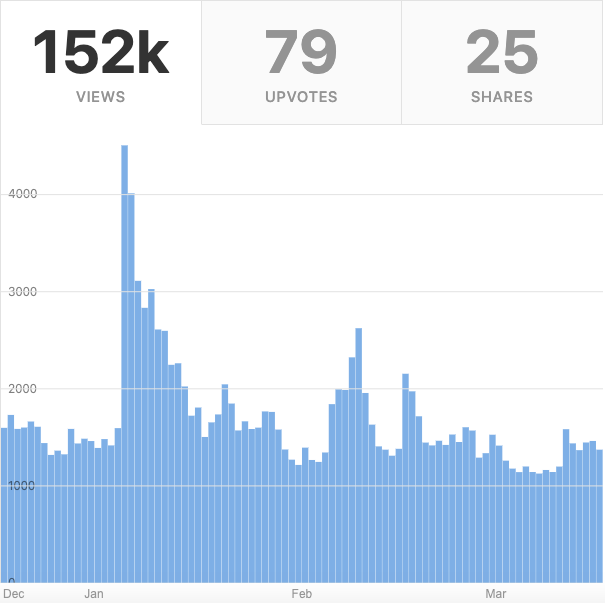 As you know guys Quora is a very popular and well know Q&A platform and they have millions of traffic from the world.
you can also boost your website traffic using Quora traffic strategies.
#2 Search Engine Optimization
Over 59% of the world population uses search engines, accounting for 93% of all internet traffic.
You can't run an online business without indexing and ranking on top search engines like Google.
People search for all their problems on these platforms, and they refer the most suitable results for them.
You have to make your results most ideal for all relevant queries. It's only possible through quality content and Search Engine Optimization (SEO) tactics.
Having basic link building knowledge in SEO can help you build a foundation for your website.
Conclusion
Now that we have covered everything you need to know to get started with your online journey, all you have to do is choose the business of your liking,
Build a website, note the points we mention and follow the road to success.