Top 5 Best Dedicated Server Hosting for Beginners in 2021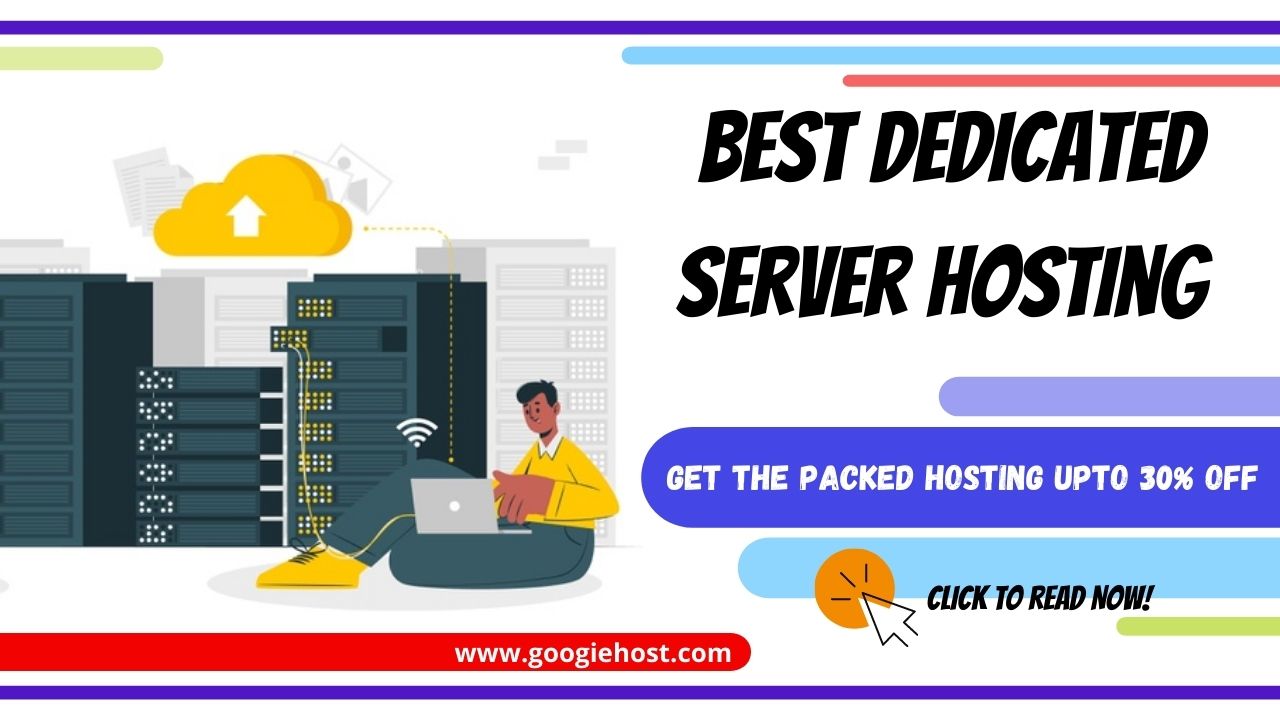 All the Webmasters out there, are you longing to expand your online business or a single website with the Best-dedicated server Hosting?
Note that hosting will always be the most important prerequisite to purchase.
But why not just start your powerful website with any dedicated server?
Here is where the importance of buying the right Hosting lies.
No matter how much you diversify your business and how much you have grown your online presence,
you will always need some storage space over the internet to remain in the competition.
Is hosting just a rented space over the internet?
No, RIGHT?
It is practically impossible to prosper without the right type of Hosting.
Now, as you know how crucial it is for you to choose the right hosting, I am here with an index of the top 5 Best Dedicated Server Hosting For Beginners in 2021.
Start this new year by analysing the best dedicated server hosting list the right choices!
Best Dedicated Server Hosting Provider in 2021
As the name suggests a Dedicated Server means you can get an entire physical server dedicated to your website.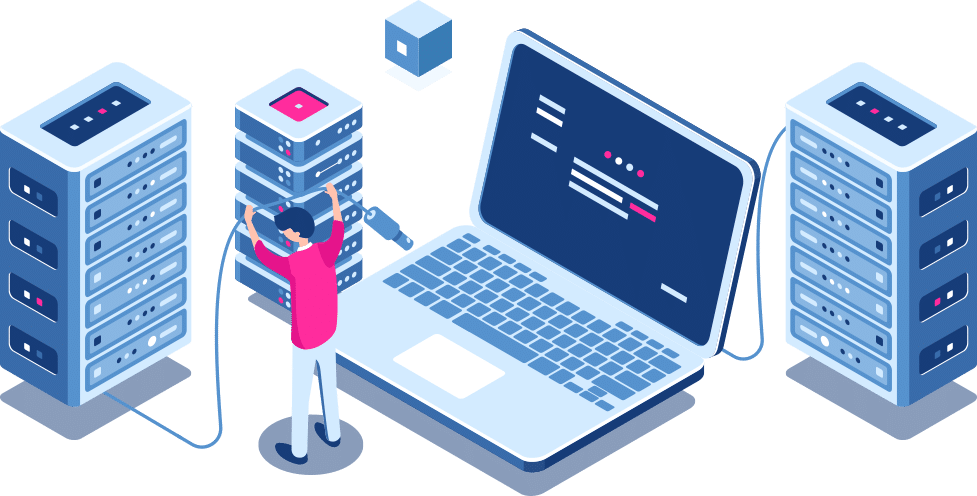 You will get everything, not just a part of the server like using a VPS.
This article will give you the list of the best Dedicated Server Hosting that you must try in 2021.
#1 InterServer- Best and Easy to get Started
#2 A2 Hosting- Best fro Managed/Unmanaged Hosting
#3 Liquid Web- Best for Managed Hosting
#4 Hostgator- best Performance and Security
#5 BlueHost- best for Startups
Related: How VPS is better than Shared Server?
Best Dedicated Server Hosting Comparison
Well, there are two types of dedicated hosting Linux dedicated hosting and Windows dedicated hosting. It is quite obvious to get confused especially when you are a noob.
Let me make it easier for you.
In addition to the Windows system, there are other operating systems as well.
Among them, the Linux system is one of the most common and dominating operating systems.
So when we buy a virtual host, we will encounter the problem of choosing a Linux virtual host or windows virtual host.
Windows virtual host and Linux virtual host are better. What is the difference between the two?
1. Different operating systems
Windows virtual host is created by a windows system server and the Linux virtual host is built by the Linux system.

Among them, there are many kinds of Linux systems, the mainstream ones are CentOs, Ubuntu, Debian, and Redhat.
The biggest difference between them is that the systems are different, and the virtual hosts they set up are also different.
Linux server, running web component is Apache+mysql, mainly supports PHP and MYSQL, some Linux can support JSP.
Windows server, the web component running is IIS, the database is mainly SQL server, and the IIS version ranges from 6-8. Mainly supports ASP, PHP, etc, so the windows host is also known as the one-stop host.
2. Support different development languages
Windows virtual host supports Asp-developed websites, and Linux virtual host supports PHP-developed websites. If you are using the above CMS system, you need to purchase a Linux virtual host.
3. Stability
In terms of stability, I will recommend that you use Linux virtual hosts.
The stability of Windows virtual hosts somewhere lags behind Linux Host.
Linux is open-source, so there are generally fewer vulnerabilities than windows, and there will be relatively fewer attacks.
Another noteworthy point is that the window interface occupies more resources than Linux, so it runs slower.
So Linux will be better for stability.
4. Price
Generally speaking, there is basically no difference between the prices of Windows virtual hosts and Linux virtual hosts.
Like when we usually buy clothes, it is impossible for clothes to have different numbers and prices.
In fact, the choice of the virtual host of the system depends on the personal needs of the user.
#1 InterServer – Best and Easy to get Started
When it comes to low-priced, high-value virtual hosts, InterServer has the most dazzling star in the best dedicated server hosting.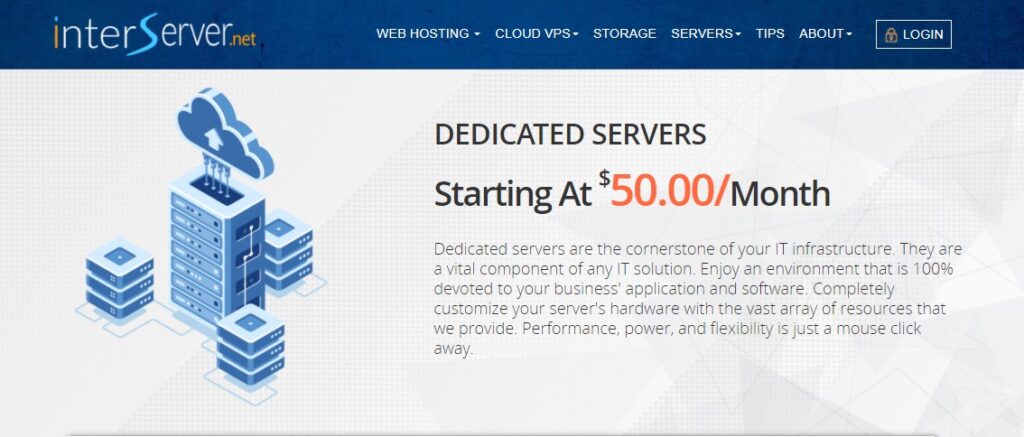 The virtual host is in a leading position in terms of bandwidth capacity, providing customers with up to 16TB of bandwidth through an optional 10Gbps port.
InterServer divides its server environment by the number of virtual CPUs.
Management support will only take effect after you promise to use four slices, but all of the company's plans are priced monthly and can be canceled at any time.
Website owners can start as small as they want, or test the company's cost-effective shared hosting plans.
Standard Dedicated Server
Completely customize your server's hardware with the vast array of resources that we provide. Performance, power, and flexibility is just a mouse click away.
Intel E3-1230
DDOS Protection
4 Core CPU
8GB Memory
250GB SSD
20TB Transfer
5 IPS
24/7 UPTIME MONITORING
Unlimited Support
Popular
Support
Interserver provides 24/7 customer support to help you combat the difficulties that you might face as a neophyte.
So, if you have decided to choose Interserver in the best dedicated server hosting, then stop worrying about the support. It is amazing!
#2 A2 Hosting- Best for Managed/Unmanaged Servers
A2 Hosting aims to provide a perfect environment for your blogs.
You don't need to spend hundreds of dollars for someone to use their server to build your blog, but you can quickly build your blog using this best dedicated server hosting.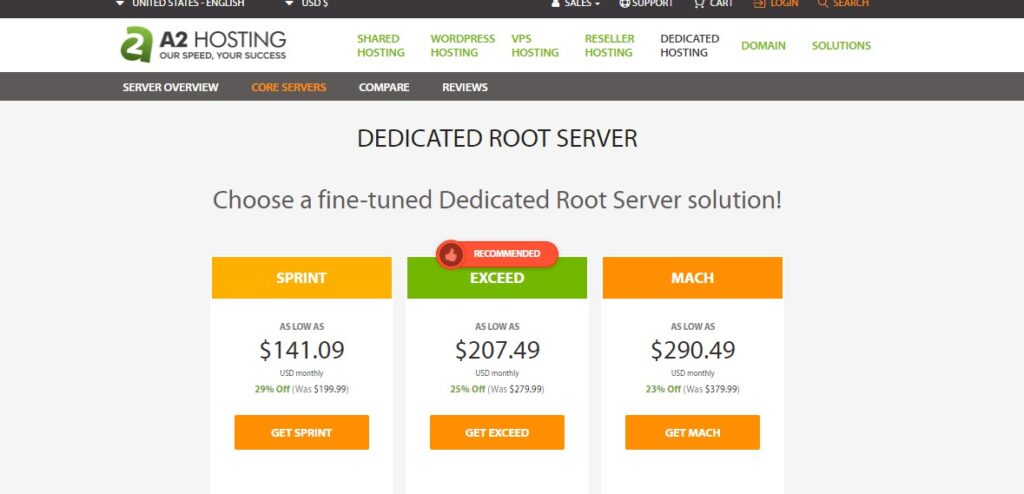 The software provided by A2 Hosting for building galleries makes it stand out among other hosting providers in this list.
Another thing that makes A2 unique is their anytime money-back guarantee, which other hosting providers don't have.
If you are not satisfied, you can demand a refund at any time.
SPRINT
From 8 GB RAM
From 2X500 GB Storage
From 10 TB Transfer
2 Cores
Intel 3.1+ GHz
Money-Back Guarantee
EXCEED
From 8 GB RAM
From 2X500 GB Storage
From 15 TB Transfer
4 Cores
Intel Xeon 2.4+ GHz
Money-Back Guarantee
Popular
MACH
From 16 GB RAM
​From 2X1000 GB Storage
From 20 TB Transfer
8+ Cores
2x Intel Xeon 2.1+ GHz
Money-Back Guarantee
Support
The most important thing that you will search for before buying any best dedicated server hosting service would be its customer support.
A2 Hosting provides 24/7 customer support to help you with all your problems so that you can have a seamless experience with their hosting service.
#3 Liquid Web- Best for Managed Hosting
Liquid Web is a popular hosting provider that provides managed WordPress hosting services through its Nexcess brand.

Liquid Web acquired the popular WordPress development team iThemes in 2018, which allowed the Liquid Web team to build iThemes' products into its managed WordPress products.
For example, all plans come with iThemes Security Pro and iThemes Sync.
You will also get all "standard" managed WordPress features, such as:
Automatic daily backup and storage for 30 days
Staging/development site
Automatic updates of WordPress core and plugins
One thing worth noting is that Liquid Web will not charge you based on the number of your visitors (such as Kinsta or Flywheel), but based on bandwidth.
Intel Xeon 1230v6

4 cores @ 3.9 GHz Max
16 GB RAM
2 x 240 GB SSD Primary Disk
1 x 1 TB SATA Backup Disk
5 TB Bandwidth
250 GB Acronis Cyber Backups
cPanel Included
Intel Xeon Gold 6226R – Single
16 cores @ 2.9 GHz (3.9 Max Turbo)
32 GB RAM
2 x 480 GB SSD Primary Disk
1 x 2 TB SATA Backup Disk
8 TB Bandwidth
250 GB Acronis Cyber Backups
Support
Liquid Web provides 24/7/365 customer support via phone, chat, ticketing, and help desk.
For phone, chat, and help desk support, you can receive a reply within one minute.
Customers will receive a response within a few minutes after submitting the ticket.
They have a security and network team that monitors the servers 24/7 to ensure they are running smoothly and securely.
#4 HostGator- Best Performance and Security
HostGator is a cloud hosting service provider that plans to charge $4.95 a month.

It provides affordable but powerful features that can meet the needs of most small businesses.
Due to its large storage capacity and unmetered bandwidth, close to 100% uptime, unlimited subdomains, email, and security, it is most suitable for businesses that need a good integrated cloud hosting solution.
Value Server
4 core / 8 thread
Intel Xeon-D CPU
8 GB RAM
1 TB HDD
Unmetered bandwidth
Linux or Windows OS
Power Server
8 core / 16 thread
Intel Xeon-D CPU
16 GB RAM
2 TB HDD / 512 GB SSD
Unmetered bandwidth
Linux or Windows OS
Support
You can contact HostGator 24/7 via live chat, e-mail, and phone.
However, many users report slow response; real-time chat sometimes takes up to 45 minutes to start a chat session.
Once customers connect, they will report a less thorough response. For better customer service, please consider Liquid Web.
#5 BlueHost- Best for Startups
Bluehost is one of the best options for the best dedicated server hosting.
One of the main reasons is their one-click WordPress set up and reliability.
Most likely, you will not understand all the technical terms during the WordPress installation process.

Therefore, by automatically installing WordPress, you can quickly build a blog.
If you don't like browser-based website builders, you can create a simple blog for WordPress.
Bluehost is a model of maximum functionality that minimizes failures.
Standard
4 cores @ 2.3 GHz
500GB (Mirrored) Storage
4 GB RAM
5 TB Bandwidth
3 IP Addresses
Enhanced
4 cores @ 2.5 GHz
1TB (Mirrored) Storage
8 GB RAM
10 TB Bandwidth
4 IP Addresses
Popular
Support
The biggest advantage of choosing Bluehost while comparing different the best dedicated server hosting is that their 24/7 chat support and call support from 10 am to 10 pm.
So, if you ever feel stuck up contact them and get your problem solved within no time.
Why Choose Best Dedicated Server hosting for Beginners in 2021
There is not just one reason I must quote to tell you why to choose a dedicated server hosting in 2021.
In addition to potentially providing you with more resources, the biggest advantage of a best dedicated server hosting is that,
you have complete control over the actual physical hardware inside the server and the software running on it.
The above gives the whole access to the world of 'cheap dedicated server'.
Let us return to the housing analogy.
In this case, a dedicated server is like buying your own house. You are the only person who owns the building-this is 100% of you.
Additionally, you have the authority to customize the entire building completely according to your own wishes.
FAQ's
1. Which Dedicated Server hosting is best for Beginners in 2021?
There are a variety of handpicked 'best dedicated Server hosting' that beginners can choose from in 2021.

You can choose anyone from the above listed hosting providers.

To summarize I have listed them below:
#1. InterServer
#2. A2 Hosting
#3. Liquid Web
#4. Hostgator
#5. BlueHost
2. How do I create a dedicated server?
You need to follow the following steps to configure a dedicated server.

1. Get started with Configuration Process
2. Then choose the number of CPU Cores You Need.
3. Select your Storage Solution.
4. Add RAM to Your Server.
5. Make a choice if you want to Migrate an Existing Server.
6. Select a Payment Plan and you are done!
3. What is Semi-Dedicated Hosting?
A semi-dedicated server is a shared piece of a dedicated server, or rather you can say that it is a shared part of a dedicated server which is also known as a virtual dedicated server (VDS).

The semi-dedicated server is when a dedicated server is used by multiple users at the same time.
4. What is the Difference Between Shared Hosting and Dedicated Server?
As the name suggests multiple users/websites/accounts share their server resources.

On the other hand Dedicated hosting is meant for use by only one user.

In short, the major difference between the two is shared hosting represents the room of the house to be used by the user, whereas in dedicated hosting the whole house is yours.
5. Does Dedicated Hosting means I Owned the Server?
By dedicated hosting, it means the whole server is meant to be used by a single user.

You are the sole user of your server.
Conclusion
This is all about the best dedicated server hosting to choose from in 2021.
Choosing the right virtual hosting service is essential, it may cause a strong headache, so make one right choice.
As a beginner, you need to consider all the aspects the hosting provider offers before you decide to invest your money in it.
The providers listed above are the best web hosts we have hand picked for you.
Depending on the needs you can choose these hosting providers from our curated list of the best dedicated servers hosting.
If you liked this post or if you have any suggestions do let us know in the comments below; And stay tuned for more such articles.❤️