Today, the internet is the shopping center for most people. Whether they want to buy a shirt, hardware, or software, they first look for it on the internet. So this proves that going online could be the best step you can take to grow your business at the fastest rate.
But to go online with your business, you must consider various factors. One of which is the hosting service provider for your website. A hosting service provider determines your website's success greatly, so make sure you choose the best one.
We could give you a suggestion for the hosting that could be of great use for your website on this ServersGround Review.
About ServersGround
ServersGround is an IT Services and IT Consulting company that provides web hosting's to the world through its six data centers spread across the globe. It caters to over four thousand users and has thousands of servers working for them.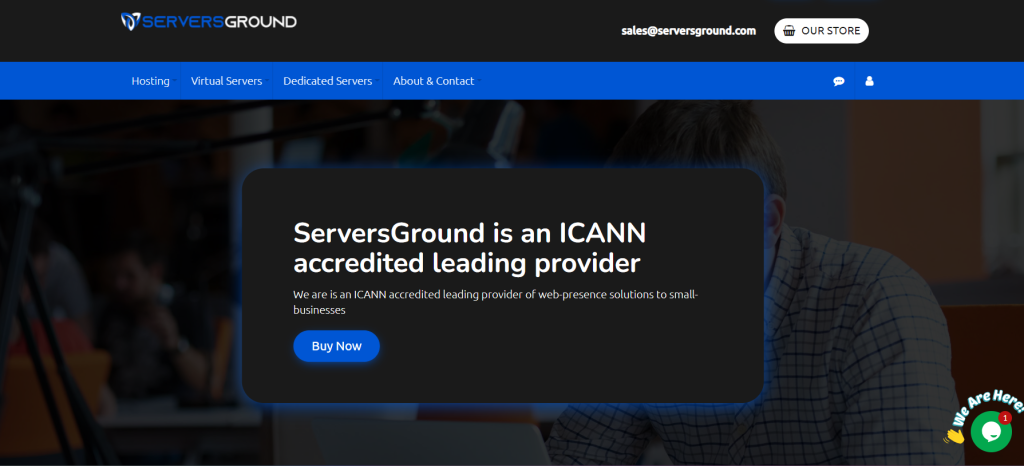 It aims to provide its users with speed, security, reliability, and the best service possible. It offers numerous benefits such as Dedicated servers with high-quality NVMe SSD storage and the latest Intel / AMD Processors, Virtual Servers, Web Hosting, Windows Hosting, and more.
Let us look at them in detail in this ServersGround Review.
Test and Analysis for ServersGround
ServersGround aims and claims to provide users with the best-in-class service. So let us see if it keeps its word in the following sections.
ServersGround user Interface
To get the best out of your hosting, you must have a good hand on it. This platform aims to give you the best service, and it wants to do it in every category. Therefore, it helps you achieve a smooth and beneficial experience by providing a user-friendly interface.
You will be displayed your dashboard once you have logged in to your ServersGround account. This dashboard consists of your plans, accounts, and setting options you might require. So it comes pretty handy even to beginners.
Security Analysis
Along with many other features that hosting provides, it must also take care of the security of your data because your data is what runs your website and provides your customers with the information they want.
ServersGround offers you managed security for your website. This security system runs on different layers; it provides a firewall that protects your data. Then it offers to scan; if it scans any malware, it detects it and gets rid of it.
If all your data gets damaged or lost, it also offers backups so you can recover it whenever you wish to.
ServersGround Customer Support  
Another thing you can rely on ServersGround for is its customer support. This platform's customer support team stays on the line constantly to give you the best support you require instantly.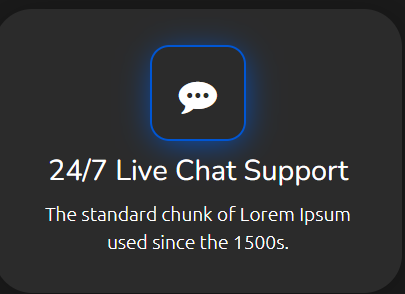 They maintain a fully functional support center for technical assistance. So you can contact them any minute, 24/7/365, and they will help you out.
ServersGround Data Centers Location
ServersGround offers its reliable support to the world through 6 data centers located in:
Key Features of ServersGround
Let us now take a quick look at the key features of this web hosting platform and move further in this ServersGround Review.
LiteSpeed Technology
We assume that you are well aware of the internet world and understand the need for speed for websites. Your customers are also looking for speed when they visit your website.
Therefore, ServersGround helps you provide it to your customers by introducing LiteSpeed technology to your hostings. It is one of the best ways to increase the speed of a website, and you will soon see the result of using it.
Free Website Migration
Suppose your current hosting service provider does not offer you all the required services. What would you do in such a situation? Change the hosting for your website, but it might cost you to migrate it to a different server.
But with ServersGround, you do not have to worry about extra migration charges as it understands your concerns and offers this service free of cost.
Free SSL Certificates
You must take care of your data at all levels and stages, just as ServersGround does. It ensures that your website makes safe and encrusted connections with other websites on the internet.
This also helps you get connected to different websites since the browsers approve your website to be safe due to the free SSL certificates provided by ServersGround.
SSD Storage
Speed is essential for your website, and there are many ways to provide it; the more tools, the better rate. Hence, ServersGround offers you SSD storage, too, with no limit.
This means you have unlimited SSD storage, which ensures that your customers are provided with the information they are looking for as quickly as possible.
Type of Hosting Does ServersGround Offer
ServersGround hosting primarily offers three types of hosting.
ServersGround Refund Policy
ServersGround does not openly announce its refund policy, nor does it mention a trial period. Besides, it does offer some very useful services such as free migration, transfer, backups, caching, etc.
ServersGround Pros & Cons
Let us look at the pros and cons of ServersGround.
Pros
Unlimited Bandwidth

Unlimited SSD storage
24/7 Live Chat Support
30 Days Money-back
High-Quality Hardware
Daily Free Backups
Cons
Do not tell about a refund policy. 
FAQs- ServersGround Review
Is serversGround Legit or a scam?
SerersGround is entirely legit and not a scam. It lets you know about all the features it provides and states its terms clearly for your understanding.
Is ServersGround the Best Choice?
ServersGround is the best choice for people looking for reliability, speed, security, and affordability on their plans.
Does The ServersGround Host Offer Better Uptime And Faster Loading?
ServersGround offers SSD storage and LiteSpeed Server, which not only ensures a blazing speed but also faster loading time for your website, so yes, it is pretty good.
Does ServersGround Offer Any Free Trial? 
No, ServersGround does not currently offer any free trial or money-back on its hosting services.
Does ServersGround Offer Free Domain Name with Hosting?
No, it does not offer a free domain name with its plans but does offer free transfer and migration of websites.
Conclusion – ServersGround Review
ServersGround, as we saw, is a hosting service provider whose office is located in the US and provides its services to the world through its data centers that function 24/7/365 so that your websites don't experience any downtime.
To conclude this ServersGround Review. We could say that this hosting service provider is reliable in multiple ways that allow you to easily transfer and migrate your domains with no additional cost.
However, you do not get free domains with the hosting package as already discussed in this hosting review. Furthermore, its refund policy and support system might be a little confusing, but the overall performance is pretty impressive.