If you are searching for a Romanian Web Hosting provider and a service that provides you with a good interface and security features, we might have a great solution for you. MxHost delivers all that with features to spare.
So, today we will learn more about this service in our MxHost Review. So let's get started and get to know various aspects of MXHost.
About MxHost
MxHost has provided its users with Web Hosting services since 2004. It is based in Romania and provides domain-based services besides Hosting services.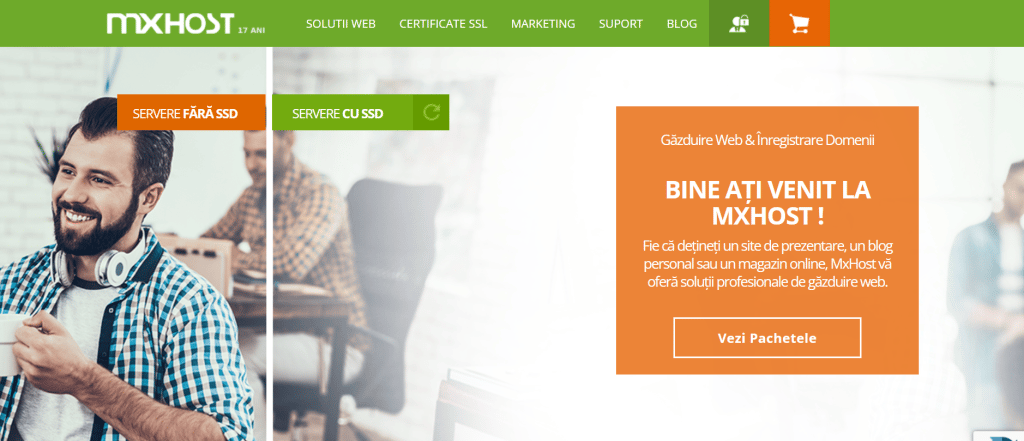 From WordPress Hosting to Dedicated Servers, they provide exclusive features to customers with different needs. Furthermore, they use servers ranging from 1U to 5U to fulfill the needs of many.
Test and Analysis
Let us now test the services offered by MxHost in this MxHost review.
User Interface & Ease of Use
User Interface is the thing you interact with. This feature is both a quality of life and a functional one as it helps you to do a task quickly. So, you should choose a service with a good interface while finding one.
With the plans of MXHost, you get a WordPress and an SEO toolkit that makes creating and managing your website easy. Their services also use cPanel, which works like a charm while using the servers.
MxHost Customer Support
Good customer support is another thing that should not be avoided. This would help you when something goes wrong and you need to fix it fast. Hence you need something you can rely on.
With MxHost, you get Live Chat support. Along with support from personnel, you also get a blog-like page that answers many of your questions. This can be accessed by going to the Support section in their menu.
Security Analysis
If you run a business, setting up a website with good security measures is pretty important. It is another crucial step to ensure that your data is secure. So, while choosing a service, you should review the Security aspect carefully.
MxHost comes with various security features, and with some of their plans, you get access to DDoS protection for your site. Every of their Web Hosting packages comes with Imunify360 Proactive Defense and their daily backups.
Key Features of MxHost
Here are the additional features that MxHost possesses which distinguish it well from other service providers.
Excellent security feature
It offers excellent security features to its users and thus is considered very much reliable and trustworthy by its clients.
Additional services
It offers additional services like cPanel which makes it more intuitive and more attractive.
Highly secured protection against malwares
Easyname has additional security provisions against malwares and cyber threats as it has the Imunify360 software enabled in it. This gives it an additional impetus to be chosen among other service providers.
Types of Web Hosting MxHost offers
MxHost offers various kinds of Web Hosting plans. These include-
MxHost Domain
Besides various kinds of hosting, you also get domain solutions from MxHost. You can buy a new domain from them. Also, they have got various TLDs for you to choose from.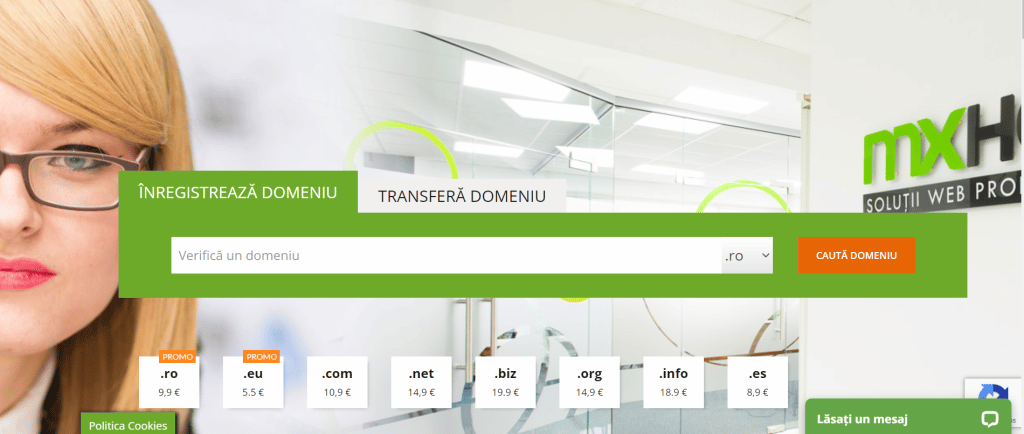 Along with buying domains, if you are unhappy with your current domain provider, you can also transfer your existing domain to them.
MxHost Pros & Cons
Here are the pros and cons of MxHost so that you can make a better decision.
Pros
Excellent Security Features
Responsive customer support available for most hours.
Option for remote support through TeamViewer
Cons
Many of the company's services require you to pay extra.
FAQs – MxHost Review
Does MxHost offer secure hosting?
With features like SSL and Imunify360 Proactive Defense, MxHost is a great service. So, if you are searching for Secure Hosting, MxHost is quite a promising option.
Can I host multiple websites with a single hosting plan?
Yes, you can host multiple websites with a single hosting plan. But not all plans allow it; only some of them will enable you to host multiple domains.
Why should you choose  MxHost?
With MxHost, you get great security features along with an easy-to-use interface. So, if you are after these features, MxHost is a good choice for you.
Conclusion – MxHost Review
If you want the features mentioned above, MxHost can be your choice. With their SEO toolkit, you can see how your website is doing. Not only this, we came across its brilliant security features that will keep your website safe from any attack under all circumstances.
You can use their live chat options and contact customer support to solve your queries. Also, the knowledge base is exceptional, with everything you need to know.
So, with their great features, you can try them out to learn about the service a little more and decide if you want to stick with them.