Have you ever wondered what IVR Service Providers? Allow us to provide a short description of IVR, and you also understand IVR based services later on.
IVR full form is Interactive Voice Response, and it is Automated Communication Technology. Mainly, major companies use it because it enables the customers to interact with the services without human assistance. You can take the example of Airtel customer support, Apple customer support, AT&T customer support, and more.
Anyone can use it by adding scripts.
Callers can make transactions.
Callers can reach out to the customer care representative.
It helps the callers to learn about solutions and new services.

Keep in mind that the main purpose is to assist the callers without the human presence and it also helps businesses to provide more effective customer support without any extra effort.
IVR Technology has become an important tool for companies like Banks, LPG Gas providers, Customer care, Amazon packages, and more.
Cheap IVR Service Providers in India
Finding an ideal IVR Service Providers in India is extremely difficult. A Google search is not enough to find a reliable IVR solution because there are so many lousy & irresponsible providers in the market. You want to avoid such providers or else you have to face a hard time with them.
Allow us to suggest you five IVR providers, who are reliable & they offer the services at an affordable price.
Best IVR in 2020
Last year we were added top 5 IVR Service providers in India but due to some issues on billing with these companies, I kept searching for a better option which suits our business.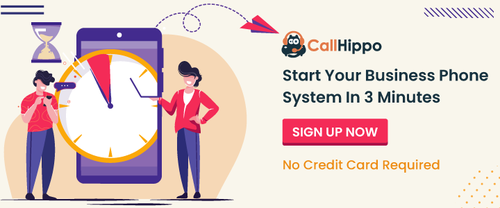 After using 1 year IVR system for our company we found Call Hippo in mid-2020 and shifted our all Interactive Voice Response services to them without changing my number.
What did I get from them?
Free Voice Over on Annual Plan
Quick and Easy Setup Dashboard
Call Recording
Record and Upload after office message from your panel
Find all missed and received call logs on realtime
Its been 8 months now using their services for our 3 support executives to provide customer support, I am pretty impressed with the service I am getting from them.
Note: This is not any paid promotion, I am genuinely using the services on this number +91-9616782253
Servetel Review
Servetel is an advanced level cloud telephony IVR Service Providers in India. They land in the First position of our IVR services in India list. The IVR service provider advertises Toll-Free number, virtual number, voice broadcasting, click to call, IVR based services, IVR hosted services and more. They have a clientele of Cipla, OLA cabs, Cars 24, Glidec, and more.
Pricing:
The Servetel did not reveal the pricing, and they prompt you to try the trial version. It is a marketing tactic to get people to register for the trial version, and after you input the details, then they reveal the pricing. The primary motive is to make you try the free version for a while.
They have a basic plan for beginners.
The advanced plan meant for the medium-size business.
The premium plan for those who cannot get the job done without interactive voice response & voice process services.
The pricing is not available because they believe in providing custom packages to the clients.
Key Features:
The dashboard has basic IVR and advanced IVR.
A user-friendly dashboard that allows you to pick your choice of numbers, and virtual numbers.
Custom On-Hold Music, Custom SMS API, Multi IVR, Automated Outbound Calling, and personalized IVR.
You can subscribe to the bulk SMS packages as well.
Voice broadcasting helps you to send outbound calls instantly and connect to your customers.
The call routing assigns any available user or the right department.
The company also offers miss call service for quicker & hassle-free campaign.
A Toll-Free Number can add great value to any business.
Specification:
Every inbound & outbound calls can be recorded for quality purpose. A real-time analytic and call logs to check back the received & dialled calls. A dedicated toll-free customer care line for those who want to reach customer care.
Exotel Review
EXOTEL is another Indian company that offers interactive voice services. The company headquarters located in Bangalore, and it stands on second our IVR services in India list. The EXOTEL has worked with some of the reputed enterprises like Practo, Red bus, Quikr, and more.
Pricing:
They offer Voice, SMS, and Authentication. The prices vary from product to product you can check out manually.
You get trial period of 15 days with 1000 credits that you can use it on the SMS & voice services. You can use it any of the available products. We implore that you check the pricing page that has features listed in it.
By paying Rs.9,999, you get Multilevel IVR, Rs.5,000 usage balance (calls/SMS) and three agents. The company charges you Rs.4,999 for rental purpose, and you get six months validity.
By paying Rs.19,999, you get Multilevel IVR, Rs.9,500 usage balance (calls/SMS) and six The company charges you Rs.10,499 for rental purpose, and you get one-year validity.
By paying Rs.49,999, you get Multilevel IVR, Rs.39,500 usage balance (calls/SMS) and unlimited The company charges you Rs.10,499 for rental purpose, and you get one-year validity.
Custom package.
Key Features:
The dashboard has a virtual number-creation feature that enables you to add virtual numbers.
A toll-free number can a great amount of value to your company, and you can add it using these companies.
You can also enable scripted automated calls so that customers can self-solve the problem.
An inbuilt feature to look at the performance & analytics to improve your company.
They have a blog that teaches you how major companies have implemented number masking, automated phone calls, reduce operational costs, increase efficiency, and more.
Specification:
Unlike many other brands in this industry, Exotel allows you to use the package for SMS & Voice purpose. It is entirely up to you, whether you want to use it for the Voice purpose or send SMS. You also get validity, and it is not a monthly subscription. A monthly subscription would be a bad idea for a smaller business with less communication activity.
You can also try the trial version for 15-days with every feature unlocked. Dedicated customer care come in handy when you are in confusion.
My Operator Review
MyOperator is a major platform in the industry, and they are working with some of the popular brands in the country. Lenskart, Make My Trip, Food panda, and more to name a few. The company excels in offering interactive voice services, and business voice system to the customers. They are standing top on the IVR Service Providers in India mountain.
Pricing:
They have a free plan, but it adds no value to the majority of the users.
The first paid package starts from Rs.1500 per month, and it offers four users with one thousand free minutes.
The second & third package offers Rs.3000 & Rs.5000 per month, and it is suitable for growing businesses.
The enterprise-level package offers some premium features, but you have to contact the team for the custom order and get valuable offers on it.
Key Features:
You can use virtual numbers to send & receive calls from clients & customers.
An (1800-000-000) toll-free number can add great value to the customers.
A unique number that represents your brand and it is called vanity number in the business.
You get insights like analytics report, call information, history, performance report, voice mail facility, and more.
There are additional features like re-marketing, CRM integration, SSL security, and more.
Specification:
My Operator is an established company, and it comes with the benefit of expertise. They offer an instant demo for you, so you can try before you buy. You can start recording the calls for the quality purpose and customize IVR.
They have strong customer care to support your queries and solve the issues. And, it is one of the reasons why they stand number one on our IVR services in India list.
Bay Talkitec Review
Bay Talkitec is a straightforward company that offers CIM, Mobile Vas, Smart VIG video gateway, Mobion, Voice announcer, and ( Lunch Tea Break Over, Safety, Energy Conservation) Announcer. They established the company ten years ago, and they have worked with  Reliance Infocomm, Indian Airlines, Income tax company,  Airport Authority of India, Police Department, Department of Telecommunications BSNL and MTNL, and many more. They focus a lot on the Government based projects, and Bay Talkitec stands for quality.
Pricing:
You have to contact the official team for the pricing – contact Bay Talkitec
Key Features:
Talkitec may not provide you IVR Service Providers in India for small business. However, the quality at the right price guaranteed. The company successfully holds & manages government-based projects hosted IVR services.
The Bay Talkitec offers interactive voice services.
The official name of the service is "Voice Announcer for Industrial Control Automation."
Specifications:
We say that they need to update the details on the official website. The Talkitec provide you active contact numbers of the concerning people for deals & information.
CallHippo Review
Call Hippo is a funny name, but the number of features & integration is no joke. The professional company has clientele Instagram, Box, Deloitte, Adobe, PayTM, and more. Call Hippo to stand on top five IVR Service Providers in India list. You can download the Windows program, Android app, iOS app, and support.
So, are they worth your money?
Pricing:
A free user can start with a basic package that has limitations. A free softphone offers voicemail greetings, transcription, free integration, and you can use it on Android app & iOS app.
The $8 or Rs.588 bronze plan offers a basic feature only, and it should be fine for small start-ups.
The $15 or Rs.1,103, the user get a silver package that offers a free number of your choice, free incoming, free SMS and free $2 credit.
The $35 or Rs.2,573, then you get an additional $3 Credit, premium support, custom Integration, and free Incoming.
The disappointing part of the service is that you get voice customer support on silver & platinum packages.
Key Features:
In case, if the requirement demands USA virtual number, then it is available in the dashboard.
Set a unique number for every department in the company.
Enable a voicemail after the working hours has ended.
Record every inbound call & outbound call for quality purpose.
Set a custom on-hold music to keep the call entertained and updated.
How about getting a local number? Yes, there is a local number available anytime for the business.
Specification:
Call details & analytics to help the company understand the caller's behaviour. Every user receives a call from one caller, and anyone can start the conversation. The interesting part of the service is that you can select any country number including the toll-free number.
Conclusion
Interactive voice response is an important aspect of every business today. We have listed the best IVR Service Providers in India & now its time for you to utilize it.