Free Cloudflare Alternative CDN: Free Running a blog? Have chosen WordPress CMS? Looking forward to ranking, SEO etc.? Using CloudFlare? All sound good.
As the ranking factors and SEO are concerned (it is important), you must ensure the site load speed is high enough.
CloudFlare is certainly a potential CDN for your WordPress site. But for any reason, if you are looking for alternatives, you are in luck.
Google Algo isn't constant. To keep their search engine rich with quality content they use all the possibilities and keep changes their also.
However, one thing that would never change in Google Also, as well as ranking factor.
A website's loading speed. Faster a website loads its pages before viewers, the chance of ranking is better.
Now the fact is a bitter one. The geographical distance between your or your visitors' location and your web server location impacts on loading speed badly.
Longer the distance between viewers and the server, more time it will take to lead the site.
This will impact on your daily productive task as well as generating global traffic and ranking progress. The savior is a CDN.
CDN stands for Content Delivery Network. It works like a local outlet takes the lowest time to deliver the required data to a certain location.
Thus, no matter where a viewer is visiting your site from, the web page will be shown to the visitor from its nearest server location.
5 Free Cloudflare Alternative CDN
There are free CDN available for WordPress. I don't doubt on CloudFlare's work but it is good to try out something new.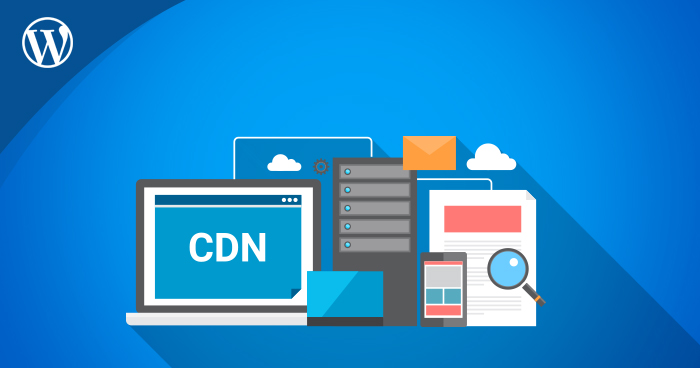 And the good news is that many free CDN services out there perfectly does as CloudFlare alternative.
Incapsula
Incapsula uses various cloud services such as Global CDN, DDoS Protection, Website Security, Load Balancing etc.
To deliver applications. If you are interested, you may get activate the service for free within only 5 minutes. ClodFlare and Incapsula have a lot of similarities.
This network can drive traffic from around the globe through its distribution network globally. Web threats are analyzed and blocked from your site that includes a DDoS attack.
Also Read: BunnyCDN Review 
Photon
The widely recognized Jetpack is now even better with free CDN called as Photon. Distributing media files around the globe from your site in lesser than a fraction of sec is done by Photon.
As all the WordPress users are supposed to use Jetpack, why not take few more step activating Jetpack's Photon module.
CoralCDN
CoralCDN works depending on peer-to-peer network and that's why it is a free to use service. This is a project originated from MIT works just fine with WordPress managed sites.
Whether is a multimedia or text, your webpage will be seamlessly delivered to visitors from around the globe is the p2p network connects all of them.
JsDelivr
JavaScript and WordPress themes have a very close relationship. jsDelivr is a public Content Delivery Network that is associated with all those javascript libraries.
There are total 91 servers located across the world. This is a free CDN service for WordPress managed sites whose plug-in can be activated in few steps.
Google App Engine
App Engine from Google is generally used in managing web-based apps, data storage, and hosting sites.
Good thing is that Google plentifully provides 10 different hosted projects, 500 MB data storage, and up to 5 million page-views per month with the free service plan. In order to set up Google App engine,
one should have some technical knowledge about Python and development of web-based apps.
As choosing a right hosting service for your site makes a lot of changes in search ranking an efficient Content Delivery Network also play a vital role SEO.
Opting for premium CDNs like KeyCDN is always a better decision if your budget is enough. However, a potential free CDN service is also just enough for websites with medium traffic volume.
So, these are the best free CDN for WordPress generated websites that be placed as an alternative of CloudFlare.
Nevertheless, I personally think CloudFlare is still the best among free Content Delivery Networks.