Shinjiru is a web hosting company that is a global offshore specialist with operations in eight countries. You can only avail of the offshore service with the Shinjiru web hosting service provider.
Customers can easily clear all the queries related to their services and products by sending a ticket, live chat, or by calling the support team of Shinjiru via phone. Read more to know further details on Shinjiru nameservers and DNS.
What Are Domain and DNS?
A domain is a web address that is used to type in the web browser to find a website. You create a website, you must first register a domain. The domain will include the name of the website and an extension.
DNS or Domain Name System helps in converting the domain name to an IP address. By using DNS, people can see the website on the internet directly by typing the domain name in the web browser.
Where Are My Nameservers Shinjiru?
The nameservers connect the URL with the IP addresses and the nameservers are created after purchasing the domain. Shinjiru Nameservers are those domain nameservers created when a domain is registered with Shinjiru Nameservers.
The client who buys the domain will have the option of choosing between custom nameservers and default nameservers.
How To Change Domain's DNS?
You can easily change your domain's DNS by logging in to the control panel of the web hosting company. If you bought the domain from Shinjiru and if you want to change the domain's nameservers, then follow these steps.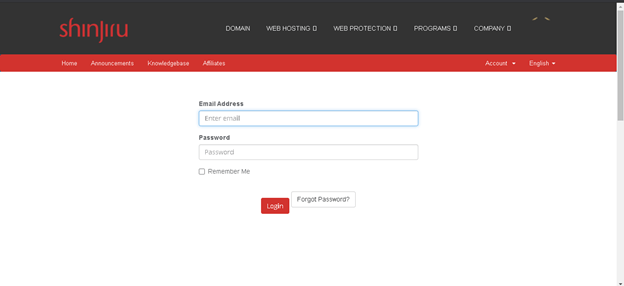 How Do You Point Nameservers to Shinjiru?
You must collect the new nameservers of Shinjiru first to point the nameservers to Shinjiru
How To Update Nameservers of a Domain Name?
It is easy to update the nameservers of a domain. If your domain is registered with Shinjiru, then you can use the steps mentioned above under the heading, how to change the domain's DNS. Any time, you can update the nameservers of your domain by logging in to your client portal of the web hosting company.
How to Create Child Nameserver(NS) or Child DNS on Plesk?
A child nameserver or child DNS can be created for your domain to personalize your domain. Child nameserver is also known as private nameservers. See the steps below to understand how to create a child nameserver for your domain.
How To Change MX Record to G Suite on Your Hosting Control Panel (cPanel, Plesk)?
Check the steps stated here to understand how you can change the MX record to G suite on your hosting control panel.
To get an idea about the details to fill in the MX record, have a look at this link.
Conclusion
Shinjiru offers privacy, protection, and security for all the data you enter to create and host your website.
Check the website of Shinjiru to know the types of web hosting they offer to the clients. Shared hosting, virtual hosting, server hosting, and more are available with Shinjiru Nameservers.