Shinjiru Login has been offering quality hosting services at a reasonable price for the last 11 years. It aims to deliver perfect security, performance, and nothing but the best features for every website hosted on its servers.
To be able to enjoy all of its features and packages, we provide you with a step-by-step guide to its logins and sign-ups:
How To Domain Register With Shinjiru?
As a new user, it'll be good if we first discuss the process of registering or creating a new account in Shinjiru.
As you create an account, ordering hosting from Shinjiru becomes handy, as all information becomes accessible in the Dashboard itself, from where not only ordering hosting services but also configuring Shinjiru nameservers and approaching the Shinjiru support team becomes easy.
Step 1: Log in to your Shinjiru homepage.
Step 2: On the menu bar, click on the Domains section
Step 3: There will be two domain options. You can either choose a Strongbolt domain registration or a normal domain registration.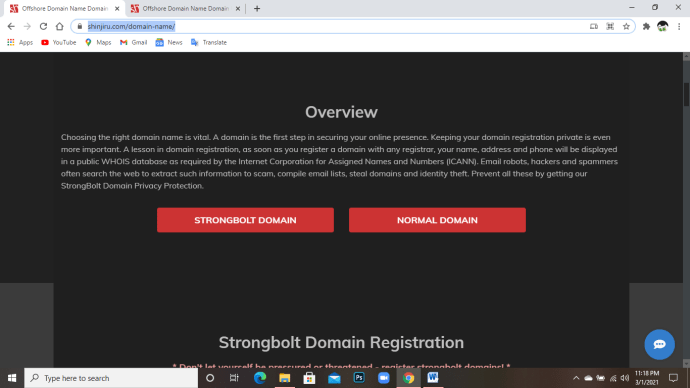 Step 4: There will be a variety of domain names to choose from Strongbolt domain registration at affordable prices. You can click any to order.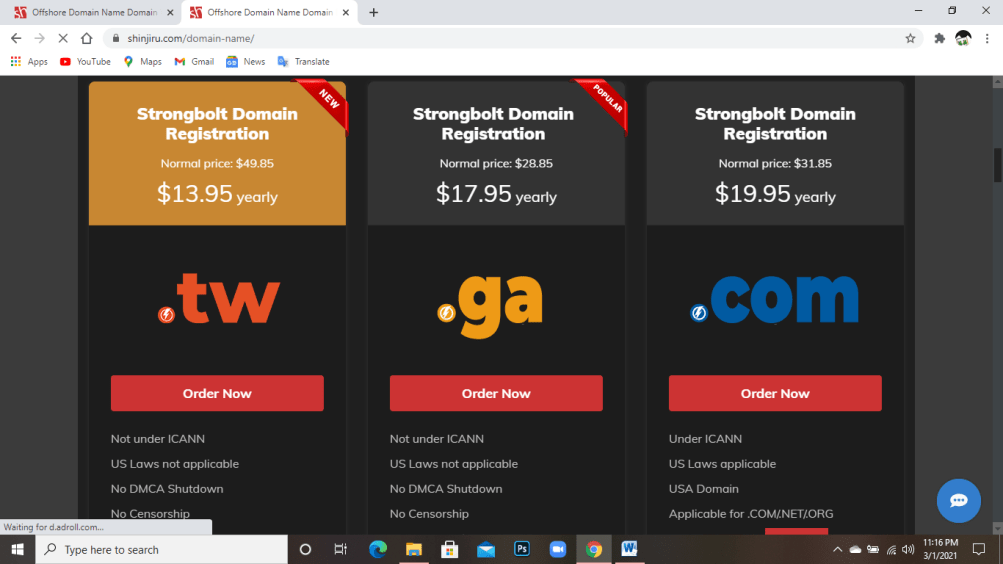 Step 5: For Normal domain registration, click on the Search Now option at the lowest part of the page.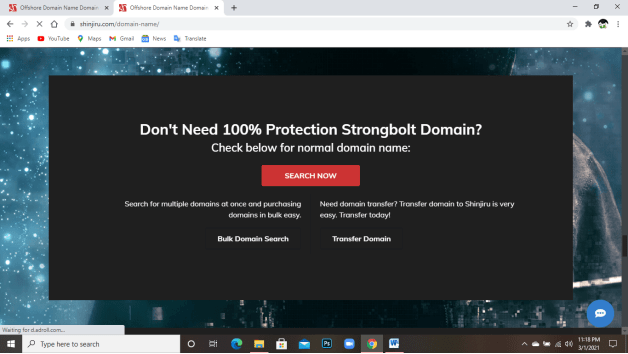 Step 6: Enter your domain name of choice and check for confirmation.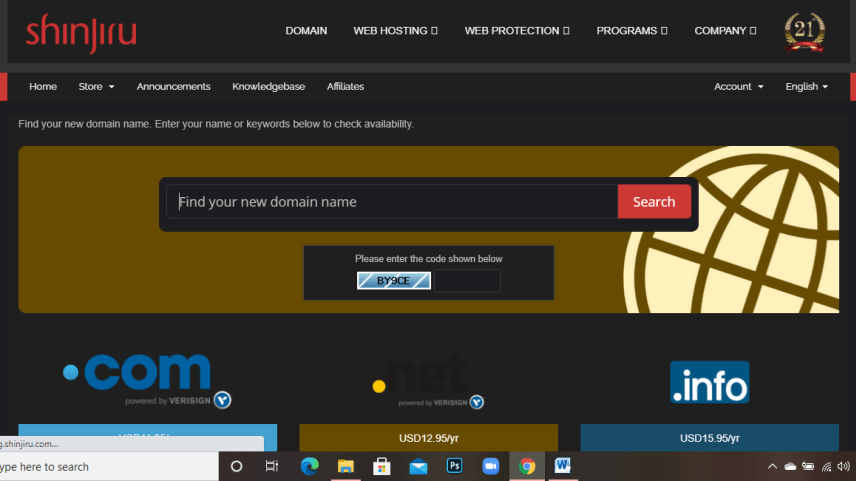 Step 7: Once your domain name is confirmed, fill up the remaining checkout process and you will have your own domain registered.
How To Shinjiru Login In cPanel?
Follow the steps to log in to your cpanel:
Step 1: To log in via your browser address bar, get started by opening your browser such as Firefox, Chrome or Explorer, etc.
Step 2: Go to your address bar and type the following https: // domain name / cpanel. Make sure you use your actual domain name in place of the domain name.
Step 3: Hit Enter and you will be directed to your cpanel login page.
Step 4: Type your username and password from the text above and press Login. You will be logged in to your cPanel account.
📌 Want to know how to order Shinjiru Hosting? Our comprehensive guide will help you.
How To Webmail Login In Shinjiru?
To log in to your Webmail in Shinjiru, follow the following steps:
Step 1: Go to the main home page of Shinjiru.
Step 2: Type mydomainname.com/webmail/. Be sure to replace mydomainname with your actual domain name.
Step 3: A login page will pop up where you need to enter your login email and password.
Step 4: Hit on the Login Button and you will be logged in to your Webmail in Shinjiru.
How To Login to Client Area In Shinjiru?
Step 1: The first thing you need to do is activate your first Shinjiru hosting account.
Step 2: You will receive a welcome email with all the login information to get you started.
Step 3: Your Client Area is accessible through the Login button on the top right corner of Shinjiru's homepage.
Step 4: A login page will pop up where you need to enter the assigned username and password.
Step 5: Click on Login and you'll arrive in the Client Area Home.
How To Signup For Affiliate Program in Shinjiru?
Step 1: Log in to the main home page of Shinjiru hosting
Step 2: On the menu bar, you will find the option for Affiliates on the drop-down menu of Programs. Click on it
Step 3: A list of different information will be provided on the affiliate's page. You will find the option for Join Now at the bottom of the page.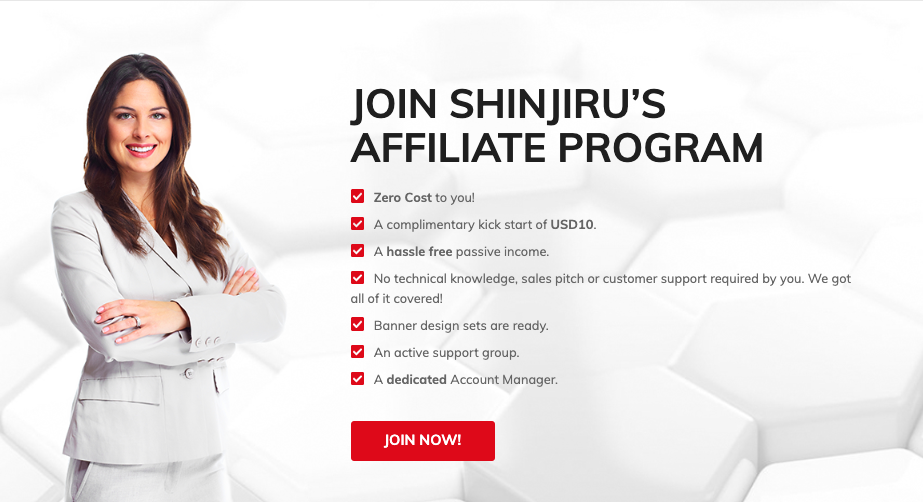 Step 4: A signup page will be directed where you need to input your email and password details and complete the Are You A Human test.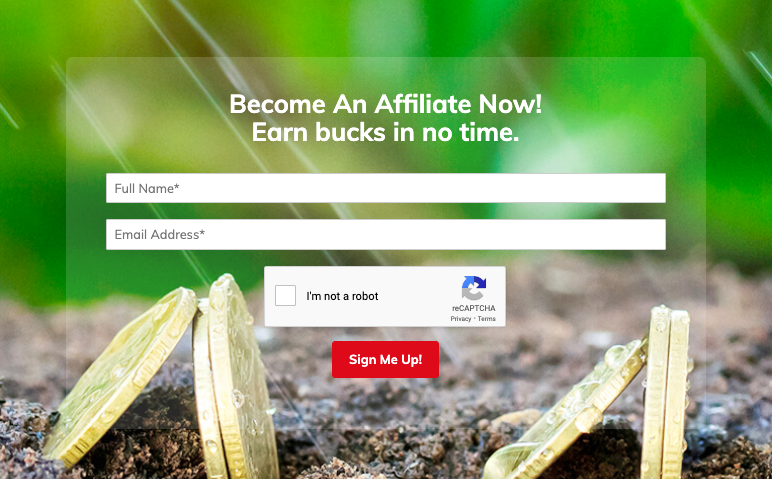 Step 5: Click on Sign Me Up and you will successfully become an Affiliate.
How To Contact Shinjiru Support Team?
When you first enter the home page of the Shinjiru login, you will find a Contact option on the menu tab. Click on it to be directed to a contacts page or simply use this link: https://www.shinjiru.com/contact-us-for-free-website-hosting.php. There will be many options for contact.
There is also a chatbox to help you stay connected throughout your hosting session. It is available 24/7.
How To Submit Ticket On Shinjiru?
Step 1: Log in to your Shinjiru Client Area. Know that support tickets can be submitted only by the customers logged in to the Shinjiru login client area.
Step 2: Click Submit on the Support Tickets block or click on the "Open New Ticket" button in the left-hand side menu bar to submit your ticket.
Step 3: Select the department to which your ticket will be assigned. Only after a thorough inquiry, select your category from the given options.
Step 4: After the selection of the category, a new screen will be presented where the remaining ticket details will be specified.
Step 5: Select the applicable priority depending on the inquiry urgency, from the Ticket priority menu.
Step 6: Specify the Subject of the ticket. From the Related Service menu, select the service associated with the inquiry.
Step 7: Fill in your inquiry detail in the Message text fields with as much as possible information.
Step 8: Click on the submit button and you will be successfully able to open your ticket.
Conclusion:
Along with its excellent hardware and most reliable hosting, its genuinely remarkable customer service sets them apart from other Shinjiru login hosting platforms.
It is a customer service company, providing hosting services to thousands of beginners, small business startups as well as professional entrepreneurs.