The main reason for buying a good hosting plan is to get your business online with a website that will lead to success. The factors that could help your website grow are speed, security, ease of use, and more.
So, which hosting will help you find all of this in one place? The competition is high these days, and there are plenty of hosting service providers in the market. One such platform that we trust is eUKhost.
This is known to be amongst the best hosting provider in Europe with 21 years of experience in the industry. But there is a lot more to know about this company than what meets the eye.
So we did the research for you along with testing speed and more. Let us get down to know more in this eUKhost review.
About eUKhost
eUKhost was founded in 2001, giving it over two decades of experience in the hosting industry. It is a European company registered as eUKhost.Ltd. They have data centres across Europe that work at all times to provide you with the best service per your specific requirements.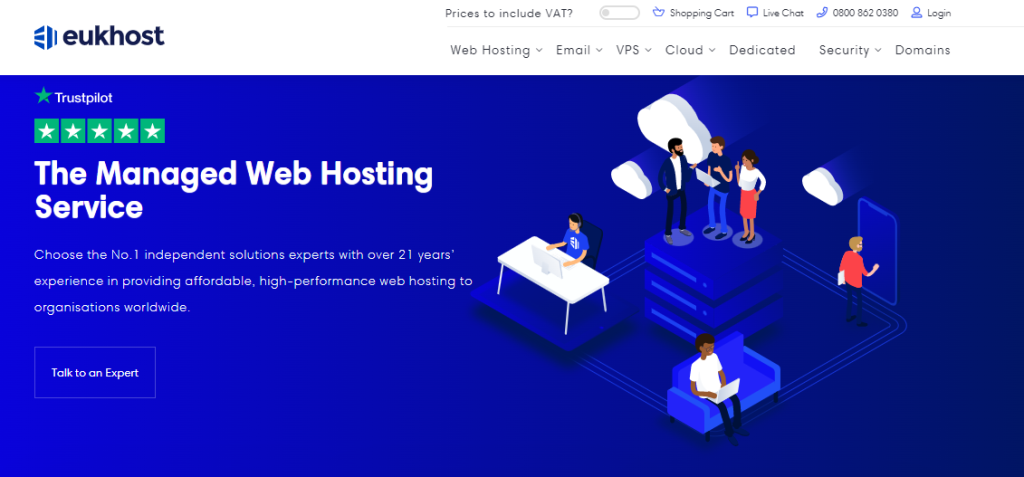 This platform offers a wide variety of hosting solutions along with domain-related services. They have over 35,000 customers across the globe and have registered 150,000 domains. Due to its outstanding service, they have exceptional reviews from customers as well.
eUKhost Data Center Location
eUKhost has numerous server locations worldwide and also has a few data centres located in:
Key Features of eUKhost
eUKhost is pretty open about its features in your plans, but let us look at them briefly in this eUKhost review.
cPanel
We know that more manageable tasks keep us interested and help us yield the full benefit of products. eUKhost's control panel applies the same principle.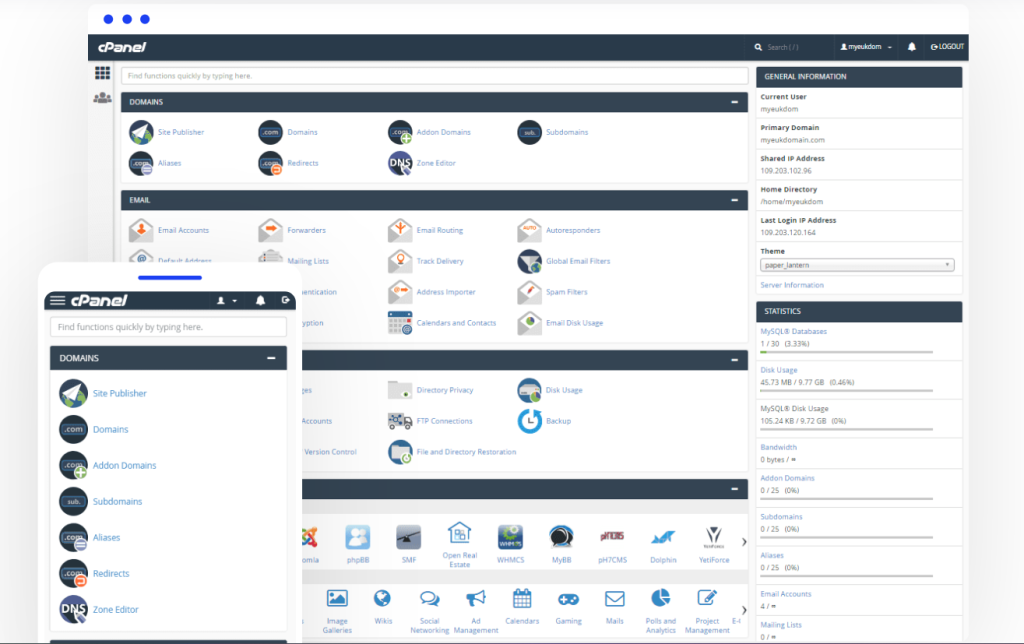 To help you have a more direct and enjoyable hosting experience, they offer you cPanel on your dashboard. It is one of the most used control panels globally due to its easy-to-use interface.
Free Migrations
This hosting platform helps you migrate your websites to itself without charging you, and it also helps you do that through its support team.
However, it depends on the control panel you are using. Whether it is cPanel-based or Plesk. For this, you might have to connect with customer care who are available 24 hours a day and will assist you on the same.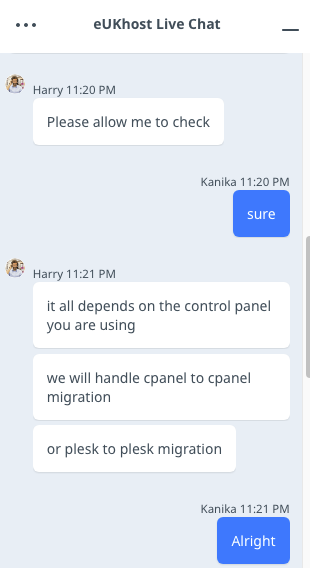 You can provide them with all the details of your current hosting provider and the website based on which they will help you with the migration.
Free SSL Certificates
You must take care of your website's security as it holds important information, and when your website makes connections on the internet, the threat of damage eventually increases. But you can still keep your website secure. How?
Using SSL certificates encrypts the connections made by your website on the internet and also notifies the browsers that your website is safe to use so that more and more users have access to it.
Unlimited Domains
Are you running numerous websites and have several domain names that you want to host? You might empty your pockets in such a situation with most of the hosting service providers as they charge for every domain to be hosted.
But this is not the case with eUKhost. It helps you host an unlimited number of domains on your hosting plans and does not charge you extra for it. So go ahead and host more domains on eUKhost.
1-Click Application Installer
To make your hosting tasks easier, it would be great if you installed more applications. But people usually frown upon it due to the complicated process of installing applications on your hostings.
But with eUKhost, you do not have to worry about it since it has made application installation one of the most straightforward tasks on your hosting. It helps you install applications with just one click to rest back and relax.
Free Backups
By now, you know how important the security of your data is. But in some unfortunate times, the security features might not be able to protect your data and lose against the attacks of third parties.
Your data might get lost in such situations, and you might have to rebuild everything from scratch. But with eUKhost, you do not have to worry about any of such conditions since it has already taken care of it by providing you with a free backup. You can recover it any time you want instantly.
eUKhost Hosting Plans
As mentioned earlier, eUKhost offers a wide variety of plans for you to choose from. Some of them are:
Web Hosting with cPanel:
Business Web Hosting:
WordPress Hosting:
Pros and Cons of eUKhost Hosting
Some of the pros and cons of eUKhost are:
Pros
Transparency
Affordable prices
User-friendly interface
Cons
Only three data centres' information is provided
Entry-level plans have limited features
eUKhost Domain
Apart from hosting, eUKhost also offers domain-related services and has registered thousands of domains. This hosting platform provides over 100 domain name extensions and registers them for you at a pretty small cost.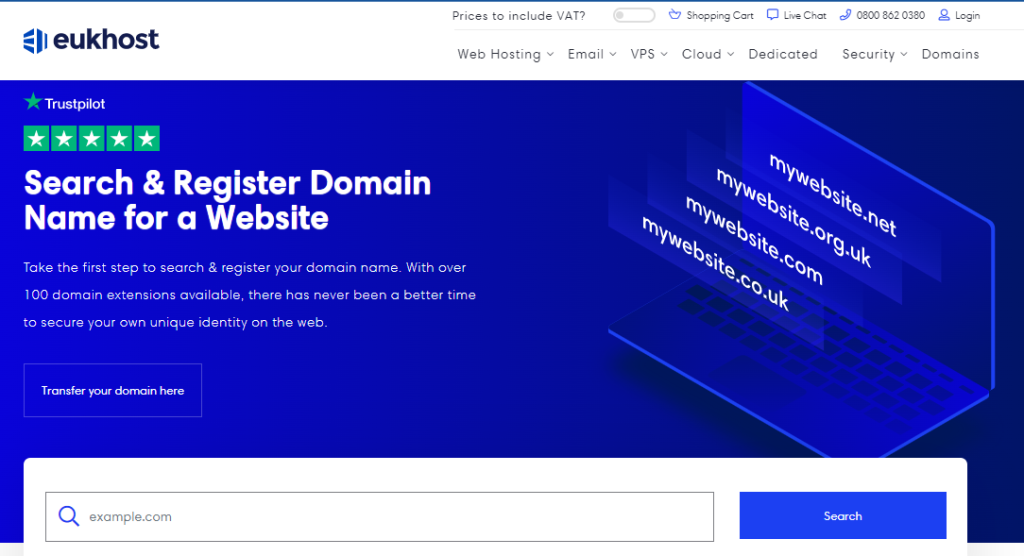 It takes care of the security of your domain names. Besides, it helps you host unlimited domains on some of its hosting plans.
Services offered by eUKhost
eUKhost is famous for its hosting and domain-related services, but it also has a good hand in providing many other services such as:
What Makes eUKhost Different From Other Hosting?
eUKhost is different from other hostings in plenty of ways. It is Europe-based, which ensures that there is complete transparency, the plans are built for various specific purposes, provide numerous features, and have no limit on particular features. You get all of these at a pretty economical price, making it different from others.
FAQs: eUKhost Review
Is eUKhost Good for Beginners?
What are the Types of Hosting eUKhost Offers
Let us take a look at all the plans that eUKhost provides.
Windows Hosting
Business Hosting
Reseller Windows Hosting
Can I Upgrade My eUKhost Plan at Any Time?
You will have to wait for the duration of your current plan to end to move to the next plan or to upgrade your plan.
Conclusion
eUKhost is quite experienced in the hosting industry but still has a firm hand on technology and knows its customers' needs as per the technological growth. It is a European company but has significantly captured the market with customers all over the world.
The features offered by this hosting are impressive, especially the fact that it does not give a limit on some of its features. The only issue is that they have a limited number of data centres that might not be the best for people living too far away.