The most user-friendly panel cPanel with Reseller Hosting. It sounds like something that can gain a lot of profits, doesn't it?
When your clients know about the cPanel availability (by mentioning it on your website), it would be beneficial for you as well as them. And this factor will attract them to your hosting services. Without setting up the business from the base, you must buy a reseller hosting and start your own business.
But how to start this business? Who are the best cPanel Reseller Hosting providers? How can I determine if my business goes on well?
Answers to these questions and a lot more are given in this article. So let's not wait up more and start reading this interesting and knowledgeable article to learn more about reseller hosting and how you should choose the right hosting provider.
What is cPanel Reseller Hosting?
Every hosting comes with a control panel to operate the hosting better and more efficiently. One of the most popular and user-friendly control panels of all time is cPanel. Hence, when a reseller hosting provider offers cPanel with the Reseller Hosting, it's called cPanel Reseller Hosting.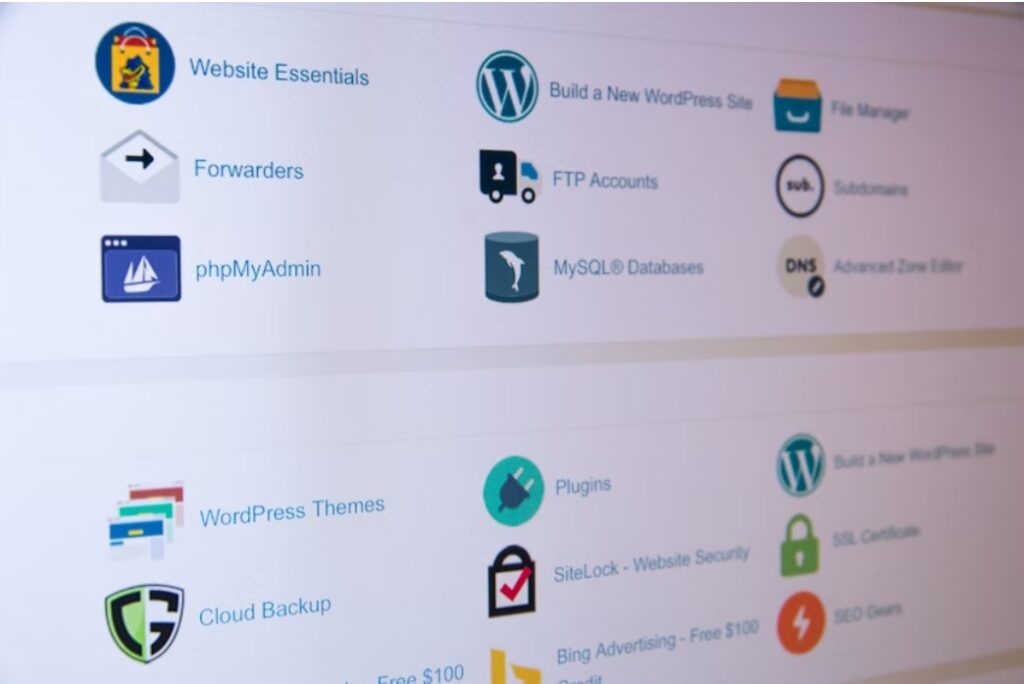 And basically, Reseller Hosting is the process of buying a reseller hosting from the parent company and then selling it ahead to the user who needs it by gaining some extra profits while selling it.
For example, you bought a dedicated server hosting from a provider and then you're selling parts of it as shared hosting ahead to your personal customers and gaining profits by hosting their sites!
This way, you can begin with your own business and start earning for yourself.
Too busy for the full read? Here's the Best cPanel Reseller Hosting for 2022.

✅ Resellerclub : Boosts your business to the next level with Resellerclub's powerful web hosting services backed by blazing fast servers and excellent customer support.

✅ A2Hosting : Features like turbo hosting plans with 99.9% uptime has made A2Hosting one of the most popular hosting service provider. Along with that, its customer support has also made it the top pick in the market.

✅ Interserver : With best-in-class servers, powerful features and 24*7 customer support has made Interserver one of the most reliable web hosting service providers in the market.
5 Best cPanel Reseller Hosting Providers
We had to bring some companies that are worth investing in. So, yes, we are here with a list of the Best cPanel Reseller Hosting providers which will help you start and grow your business in no time.
Service
Main Features
Score

1

BlueHost

30-Day Money-Back
Free WHM & cPanel
Free Hosting Migration
Unlimited Email accounts

Read Review

Get Started

2

InterServer

Easy Management
Proactive Backups
Premium Hardware
Unlimited Domains 

Read Review

Get Stared

3

A2 Hosting

White-Labeled

Automated Billing Software
LiteSpeed Web Server
Scalability

Read Review

Get Started

4

Resellerclub

Free WHM & cPanel
24/7 Hosting support
400+ Softaculous Installers
Protected by Cloudflare

Read Review

Get Started

5

SiteGround

Multiple sites on a single dashboard 
Scale and upgrade according to your need
Powerful Tools
White-labelled hosting

Read Review

Price
BlueHost, an establishment in 2003, gets powered by Reseller Club to provide Reseller Hosting to its customers. BlueHost has partnered with the best reseller hosting provider, Reseller Club, in order to offer you quality services and ensure your customers receive the best support.
Trusted by more than 200,000 resellers globally, Reseller Club is the one BlueHost trusts and recommends to its visitors for the customers who need Reseller Hosting.
Key Features
Reseller Club offers a lot of great features with its plans :
🔸Free Reseller Hosting Account
🔸30-Day Money-Back
🔸Free WHM & cPanel
🔸24×7 Expert Support for Hosting Resellers
🔸Softaculous Installer
🔸400+ Ready-to-install apps
🔸Protected by Cloudflare
🔸High-Performance CDN and Network Security
🔸Performance Optimised
🔸Unlimited Email accounts
🔸Seamless Upgrades
🔸Free Hosting Migration
🔔 BlueHost Offer February, 2023: For a limited time, you can get a BlueHost Reseller Hosting for Extra 10% Off! Don't miss out!
Why Choose
Reseller Club has an app for Android and iOS that tracks funds, buys domains, and does other things in a single click! With easy setup and integration plus 24/7 multi-channel support, they have grown, scaled, and proved their expertise in Reseller Hosting.
It has a partnership with one of the most renowned hosting providers: BlueHost. BlueHost has been working for years to provide the best of services, with no complaints and constant customer support at times of need. So, not only Reseller Club but also BlueHost is your provider, so one or the other way, you are in luck when choosing Reseller Club.
---
InterServer allows you to easily create a cPanel login for each customer or website. Your websites will be more secure if you separate them.
Each account comes with its Standard Web Hosting service features, including security, speed, caching, and more. These characteristics may provide you with an advantage over VPS Hosting.
Key Features
These features make cPanel Reseller Hosting by InterServer unique :

🔸 Instant Account Setup
🔸 Easy Management
🔸 Proactive Backups
🔸 Premium Hardware
🔸 Unlimited Domains
🔸 One-click script app installer
🔸 MySQL on SSD Drives
🔔 InterServer Offer February, 2023: For a limited time, you can get an Interserver Reseller Hosting at $0.01 for the First month! Don't miss out!
Why Choose
A hosting provider who offers unlimited accounts to set up, all web hosting features and a control panel of your choice who wouldn't choose them? Not only these, but there are more strong reasons and features which can make you attracted towards InterServer's Reseller hosting.
---
Claimed to be Industry's Best Reseller Hosting, the reliability of users and the lightning-fast services make A2 Hosting top the charts when it comes to web hosting.
A2 Hosting offers fully white-labelled hosting with 24/7 'Guru' crew support so that its clients get solutions to all their problems in no time and their website works smoothly and successfully!
Key Features
Reseller Hosting features offered by A2 Hosting :

🔸Easy Hosting Management with WHM and cPanel
🔸White-Labeled
🔸Automated Billing Software
🔸LiteSpeed Web Server
🔸Scalability
🔸Automated Onsite Backups
🔸Managed Services
🔸Secured Hosting Environment
🔔 A2Hosting Offer February, 2023: For a limited time, you can get an A2Hosting Reseller Hosting for Upto 60% OFF. Don't miss out!
Why Choose
A2 Hosting has proven that it provides 20X faster speed, 24*7 customer support, free account migration and, most importantly, a 30-day money-back guarantee, which means you can always test and try them before entirely relying on their services to resell them.
---
"To become the one-stop-shop of Web Presence products for Professionals and SMEs" was the aim with which Reseller Club started.
Reseller Club adds efficiency in services and makes sure that it provides the best reseller hosting services in the market, as its name suggests. They have spread worldwide with 200,000 current resellers, and 5 million domains served in 150+ countries globally!
Key features
Let's discuss the key features of Reseller Club's Reseller Hosting:

🔸30-Day Money Back Guarantee
🔸Free WHM & cPanel
🔸24/7 Hosting support
🔸400+ Softaculous Installers
🔸Protected by Cloudflare
🔸Performance Optimised
🔸Unlimited Email accounts
🔸Increase Resources as you scale
🔸Free Hosting Migration|
🔔 Resellerclub Offer February, 2023: For a limited time, you can get a Resellerclub Hosting for Up to 60% OFF. Don't miss out!
Why Choose Resellerclub
Why should you be choosing Reseller Club as your hosting provider then? It is because Reseller Club has been one of the known and well-known reseller hosting providers.
Apart from that, they also have their own WebPro Panel, which is intuitive and easy to use. With Industry's best prices that everyone can afford, they also offer easy set-up and integration to its customers.
---
SiteGround was built based on extraordinary and expert technicians and employees, making them user-friendly and earning its name in the field.

They offer three plans that work according to each user's different workflows. SiteGround can help you choose reseller hosting according to your needs and ensure that your reselling business becomes a success as SiteGround is the parent company.
Key Features
The key features of SiteGround's Reseller Hosting :

🔸Multiple sites on a single dashboard
🔸Scale and upgrade according to your need
🔸Powerful Tools
🔸White-labelled hosting
🔔 SiteGround Offer February, 2023: You can get a SiteGound Hosting for Up to 45% off for a limited time. Don't miss out!
Why Choose
Option to configure custom packages and user access, you can also manage and build sites for your clients to make their work easier and bring a smile of satisfaction to their faces.
How to Setup Reseller Web Hosting Business
Before you start to use anything, whether cooking or facial products, you need a 'how to use' instruction, right? So, here's how to start up your Reseller Hosting Business guide, which will help you in various important ways:
✅ Figure out your target audience :

After analysing your niche, you must identify your target audience. The targetted audience will help you make a decision of what kind of hosting you must have to provide them, according to their requirements.

Determine the factors you are offering with your services and what kind of people would want that, and it'll suit to choose and bifurcate the audience accordingly to make a website or approach them specifically or majorly so that you do not have to wait for anyone or everyone to visit and buy your hosting.

✅ Choose a parent hosting company :

Comprehensive research before choosing a reseller hosting provider that can guarantee the best services, constant customer,
Reasonable prices and a good place to start from so that you get support at every point and fulfil your needs as well as the needs of your upcoming customers without delay.

✅ Fix a Budget :

How should you fix a budget before buying something? If you ask me, budget is not really a problem, but choosing the right provider who is offering the services you want and at the rates which might suit you is not easy to find but also not impossible.

While doing a business, it is important to fix a budget so that you don't suffer losses. A comparison of various providers will help you decide who offers better service at more affordable rates.

Many companies offer great features and services at high costs. At the same time, some do the same at lower prices to become user-friendly. Pick a hosting plan that fits your needs and budget best because all hosting providers offer not one but many plans for the users to choose from.

✅ Set your price :

Setting a price at the start of the business may be crucial. Start from the bottom because once you are new to the business, you will need factors to attract users to use your services. Which one will you choose if high prices are coming from a new company or the same prices from a well-established company?

It's obvious the experienced one, but what if you were offering the same services at lower prices that would bring the client to you? So, start from the bottom and keep increasing the prices till it's reasonable once you mark your presence in the market.

✅ Promote your business :

After the creation of your website, from which people can approach you, make sure you fill it with material that makes it rank high in the search engines, which makes a higher probability for visitors to visit your website. You can try using SEO-based keywords, establish a social media presence, and spend some money on digital and physical advertising.

You can start sending emails and focus on email marketing campaigns, create tutorial videos, establish a blog, and more once you have a sufficient customer base.
Why Should Choose Best cPanel Reseller Hosting?
To get your business on great levels and in the best reseller hosting providers league, you must get the best cPanel Reseller Hosting. Hence, simply listing the benefits of choosing the Best cPanel Reseller Hosting :
Benefits of choosing the Best cPanel Reseller Hosting–

🔸cPanel lets you work from a single dashboard
🔸Lower prices and expenses
🔸You do not have to worry about proper maintenance, which the parent company handles.
🔸Full control over the services
🔸Generates Income
🔸More feature-filled than the basic plans
🔸Control Panel access
Final Words – Best cPanel Reseller Hosting
With this, we can conclude that cPanel Reseller Hosting is one of the best options when considering starting a hosting business at a beginner level without having a good investment. You can easily buy reseller hosting from the parent company, leave most of the headaches on their head, and earn profits for yourself!
It sounds amazing and something you would like to try and get your hands on some money, right? If yes, we curated this article for you, and we hope this makes you choose the best in the market and determine the line of your business to be successful!