Starting a business is in itself a huge task. So, congratulations to those who've begun their entrepreneurial journey.
But reaching out to the customers takes even more strategic planning. And we are here to help you with that. In this article, we'll be reviewing the Best Email Hosting providers for new entrepreneurs, bloggers, and small businesses.
There are various platforms through which you can reach out to your target audience. However, the most professional medium to date is through emails.
Everyone carries a smartphone these days and is logged in to their emails through their cell phones. It has a wide reach and if you launch an attractive campaign, you will get a better positive response.
Now I won't get into email marketing too much as I am sure you must have an understanding of how it works.
Let's dive right in and focus on the agenda of this article which is to make you aware of the great Email Hosting Providers present in the market.
Hey guys, welcome back to GoogieHost; I will be covering a widespread topic: Who Is The Best Email Hosting Provider For Small Business Owners.
Here I will talk about the things that make your Email Hosting Business on Top and suggest some of the Best Email Hosting Providers.
In this Post We will be covering up the 5 Best Email Hosting Providers For Small Business.
So as you know, reaching out to people is the most common problem that everyone faces while establishing a new business or a small scale business.
For a business to be successful, reaching out to people is the most crucial part. But in this era of technology, there are many options available through which one can easily connect with people worldwide, such as social media giants like Instagram, YouTube, Facebook, email, etc.
But despite having a large audience on platforms like Instagram, Facebook. Almost 40% of the business companies still depend on email as the main channel of their growth and revenue.
So, how can someone get such a large audience for his/her business?
Let's say if you want to expand your business through a free email account and want to reach out to the maximum number of people out there, but chances are there that they will not take your business seriously and think of it as spam.
Want to know why?
Because right now, the email profile which you are using is not a professional one. So it's evident that people will think it is spam.
A professional account is a key for holding a well-reputed image of any business inside of an individual's perspective.
Now, you may be wondering about what impact professional accounts have on an individual ?.
And one more thing, handling too many clients at once is an impossible task to do for an individual. That's why email hosting companies come into play.
So, if you're obsessed with your business and want to grow it, then you should look out for the Best Email Hosting Provider.
What Is Best Business Email Hosting?
The Best Business Email Hosting is an optimized and Premium internet hosting offered by web Hosting Companies like Youstable, Interserver, A2 Hosting, etc.
They give Email servers to its users to store data on their email servers purchased from them. It also allows them to set up a custom email address and send and receive emails.
The email address you use will match your website domain name.
For example, if your website domain name is abc.com, your email name will be [email protected]; as mentioned above, having a domain name will make your email address look more professional.
Business Best Email Hosting Provider usually offers premium service, which is different from the typical end-users and free email or free webmail such as Yahoo & Google.
They cater mainly to demanding email users and small and medium-sized (SME) businesses, while larger enterprises usually run their email hosting services on their equipment using software such as Microsoft Exchange Server, IceWarp, or Postfix.
What Features are In Best Email Hosting Providers?
When buying a Best Email Hosting Provider, many of you will put yourself in a dilemma. Seriously, it can create a nuisance while choosing one from a pool of Best Email Hosting Provider providers available in the market also among, their Free Email Hosting Providers.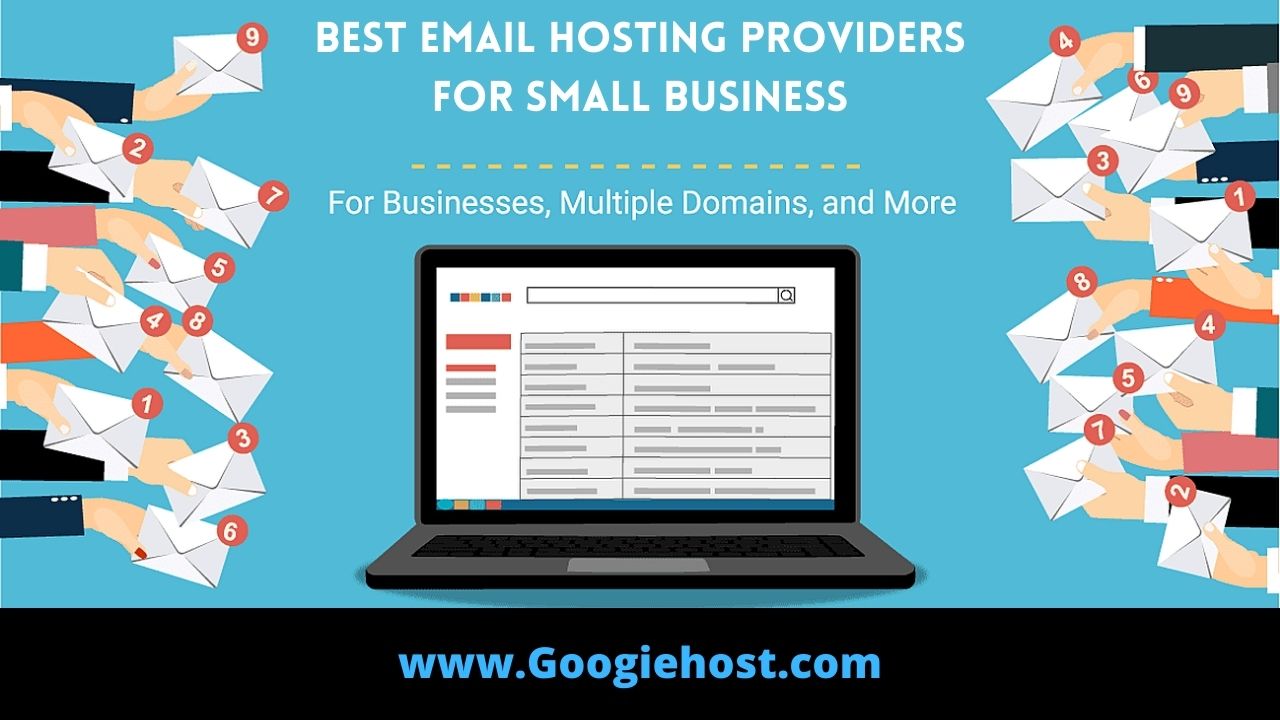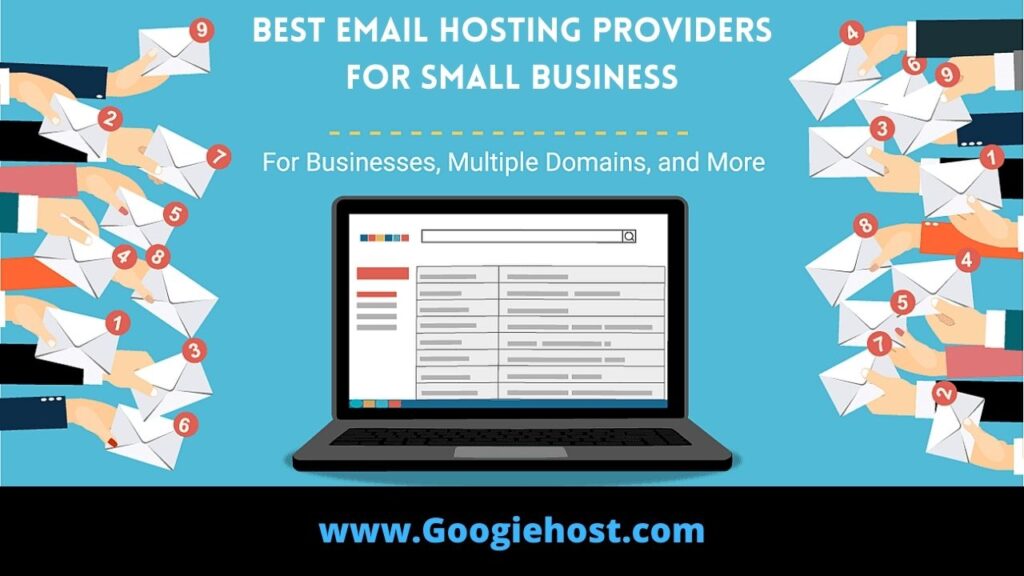 So, first, you need to define your goals and budget for email marketing. Then look for these features as they are common ones and can easily fit under any business category.
Having a well-designed email can create a whole new identity of your business amongst your targeted audience. As emails are crucial in email marketing, you need a service provider that helps you create a simple, elegant, quickly, or easily readable.
So look for an ESP who offers you mobile-friendly templates, aesthetic designs, flexible layouts.
Ensure your ESP gives you the authority to choose a domain name for your email accounts using your company's website domain address because it makes your email accounts more professional and trustable.
Try to pick up an ESP that offers its server storage in GB.
So that they can store a large number of emails that are to be sent or received. Because communication is an essential part of a business.
According to the latest surveys, Mobile devices play a vital role in getting a large audience. Today almost 53% of email campaigns are opened on mobile devices.
At the same time, 26% are on desktops and 23% on webmails. So choose an ESP which shows compatibility with any device, mainly mobile devices.
Sometimes, you can find yourself struggling with your emails and having many queries or issues regarding your emails. So wisely choose a service provider who offers 24/7 support so that you can get your problem solved in no time.
Always look for an ESP who offers FTP or file-sharing tools that lets you send larger files.
Note: Do not go with free ESP's as they offer more minor features and do not guarantee the lost mails that carry sensitive information. And while buying a paid ESP, first take a free trial, then purchase one.
5 Best Email Hosting Providers
These are the 5 Best Email Hosting Providers for beginners and are handpicked from a pool of email hosting services available in the market.
These ESP's fall under all the features mentioned above, and all have an average delivery of 98%.
Interserver
InterServer is an affordable web hosting service provider and offers shared hosting guaranteed email delivery of sound, non-spam, and non-bulk emails through the shared hosting service with the addition of compromised email detection and spam blocking.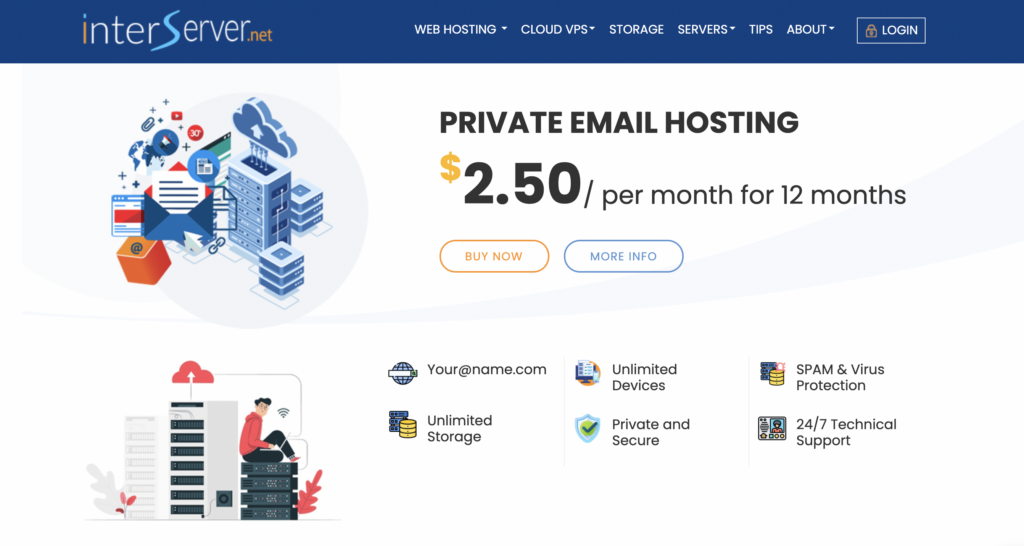 💡 Highlighted features
Some key features make inter-server a bit different from their competitors.
Plans & features
Interserver has many plans and features under its sleeves. If you want to know about their plans, then you can visit their site.
These pros and cons are based on public reviews.
Pros
Unlimited SSD and email storage
50% server capacity
Free SSL certificate
30 days money-back guarantee
Free email accounts
Loading speed 639 ms
24/7 live chat support
Cons
No free domain
The server is only located in the US
Low uptime
Outdated dashboard UI
Top Pick
Interserver 
Unlimited Storage
Unlimited Devices
Private and Secure
SPAM & Virus Protection
24/7 Technical Support
YouStable
Youstable is a brand new service provider in the market. And it provides the cheapest web hosting per year in the market with meager and affordable prices.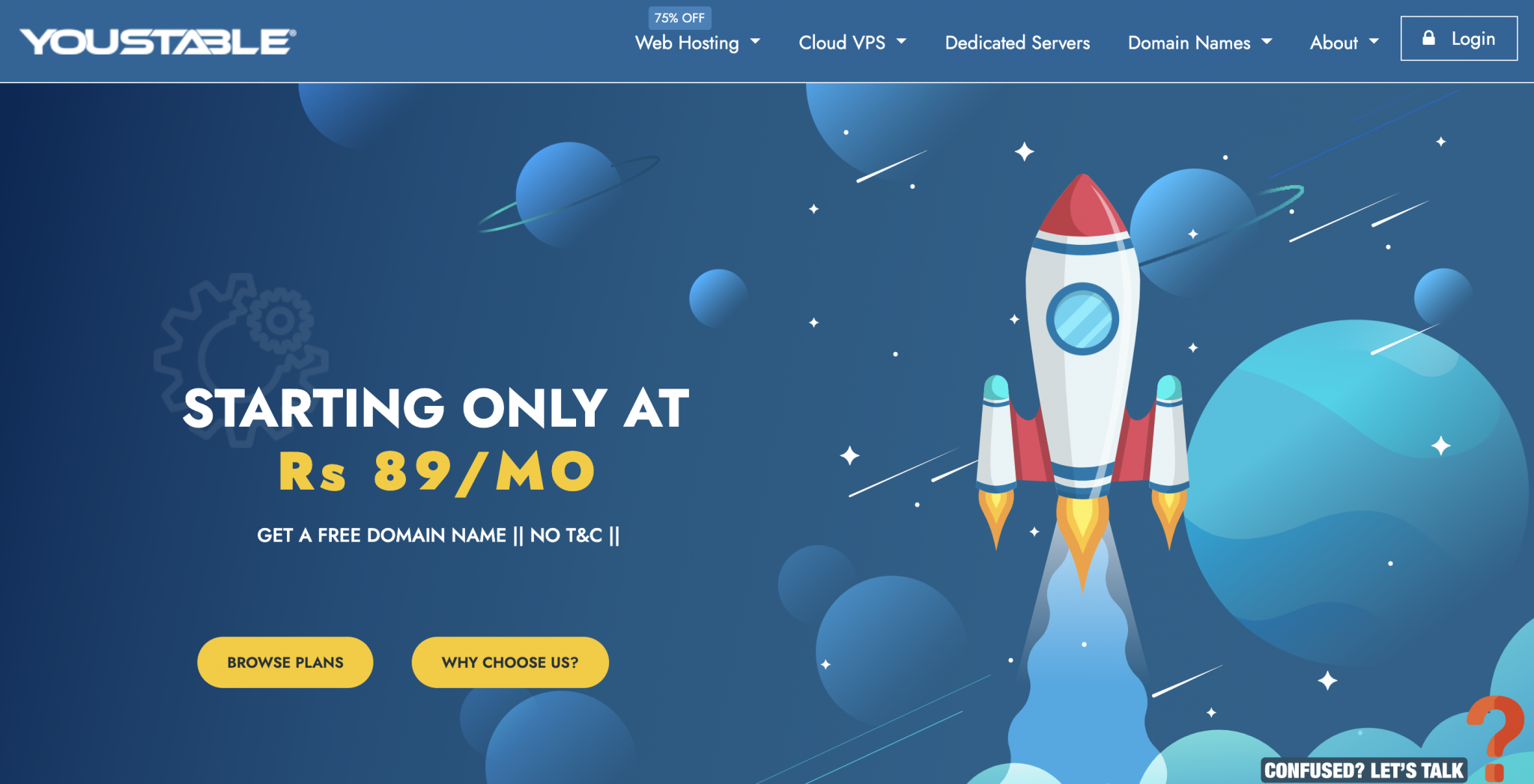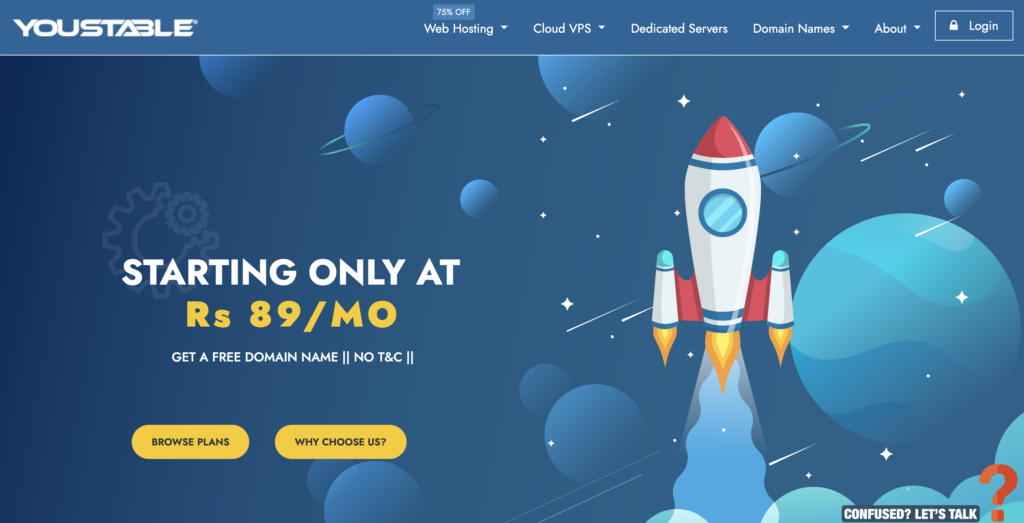 You can host more than one domain name with only your multiple web hosting packages. Their advanced control panel gives you total control over your shared hosting account without any hidden fees.
💡 Highlighted Features
YouStable offers cPanel web hosting to the new and existing customer, and some of the critical features of youstable are:
Plans & Features
Their plans are classified into three categories, and they offer them at reasonable rates amongst their competitors.
Specifications
Nullam et nibh ac nulla commodo ultricies ac in dui. Mauris mollis leo vel nulla scelerisque lobortis. Nam ultrices dui eget suscipit euismod. Duis id metus condimentum, interdum mauris a, venenatis sapien. Mauris felis libero, ultricies vitae dolor sit amet,
A2 Hosting
At A2 Hosting, your account comes packed with all of your favorite email tools. It Uses POP3 or IMAP tools to send and receive an email from your favorite email client.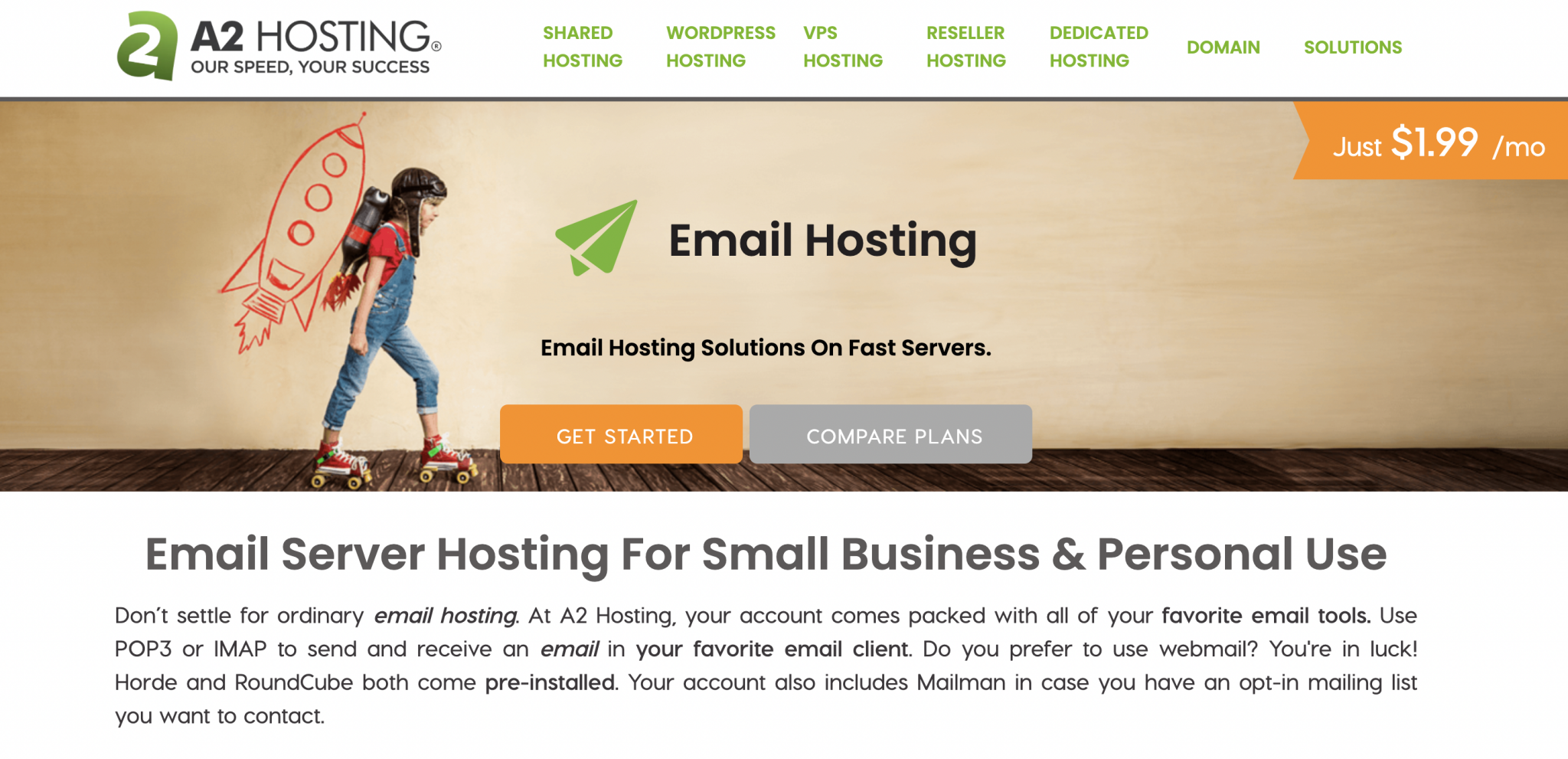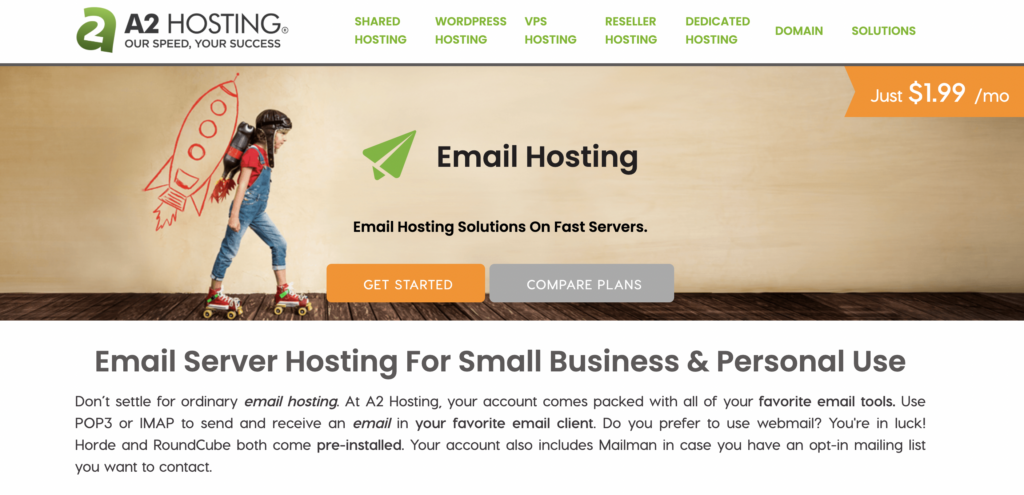 Do you prefer to use webmail? You're in luck! Horde and RoundCube both come pre-installed. A2 hosting also offers blazing fast cPanel hosting.
💡 Highlighted Features
Plans & Features
The Plans of A2 Hosting are cheap and easily affordable, and they have categorized their plans into three developer-friendly money-back parts.
Pros
Fast page loading
Uptime 99.97%
24/7 fast customer support
Free site migration
CMS and developer friendly tools
Money back guarantee
Green web hosting
Cons
No free Domain
High renewable rate
Top Pick
A2Hosting
Great
value for money
Unlimited email filters
Mobile-friendly
Hostarmada
Hostarmada offers Cpanel services for managing its user's email accounts and allows them to migrate their emails from different host providers to Hostarmada using Cpanel.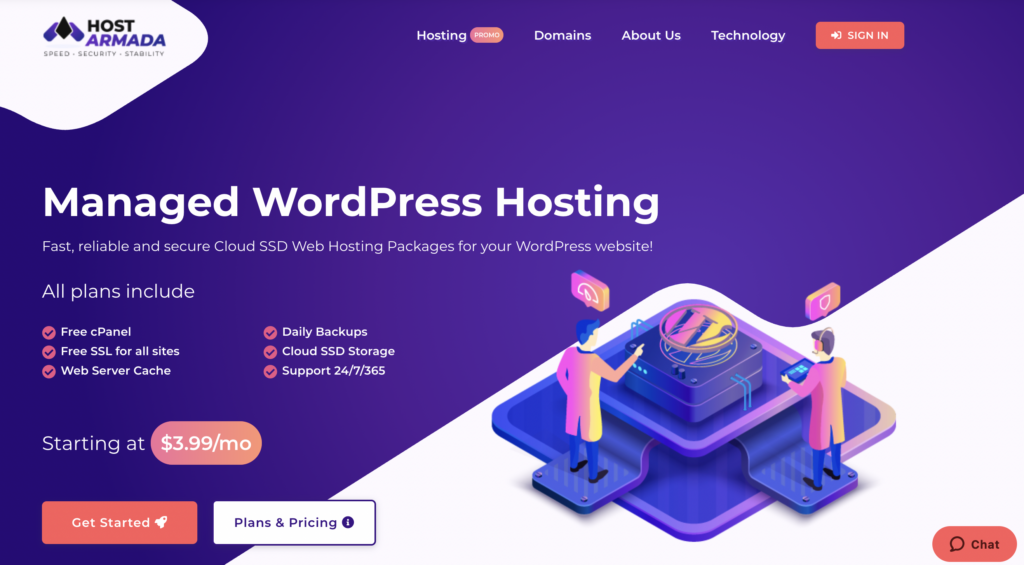 💡 Highlighted Features
Plans & features
Hostarmada offers its Best Email Hosting Providers at a very reasonable price rate.
Email Hosting plan :
Starting at $3.99/ month.
For future details, visit their website Hostarmada.
Specifications
Nullam et nibh ac nulla commodo ultricies ac in dui. Mauris mollis leo vel nulla scelerisque lobortis. Nam ultrices dui eget suscipit euismod. Duis id metus condimentum, interdum mauris a, venenatis sapien. Mauris felis libero, ultricies vitae dolor sit amet,
Hostinger
Hostinger offers a Flockmail interface to make it easy to use, send, and search your emails. And can be considered as a Best Budget email Hosting Services provider.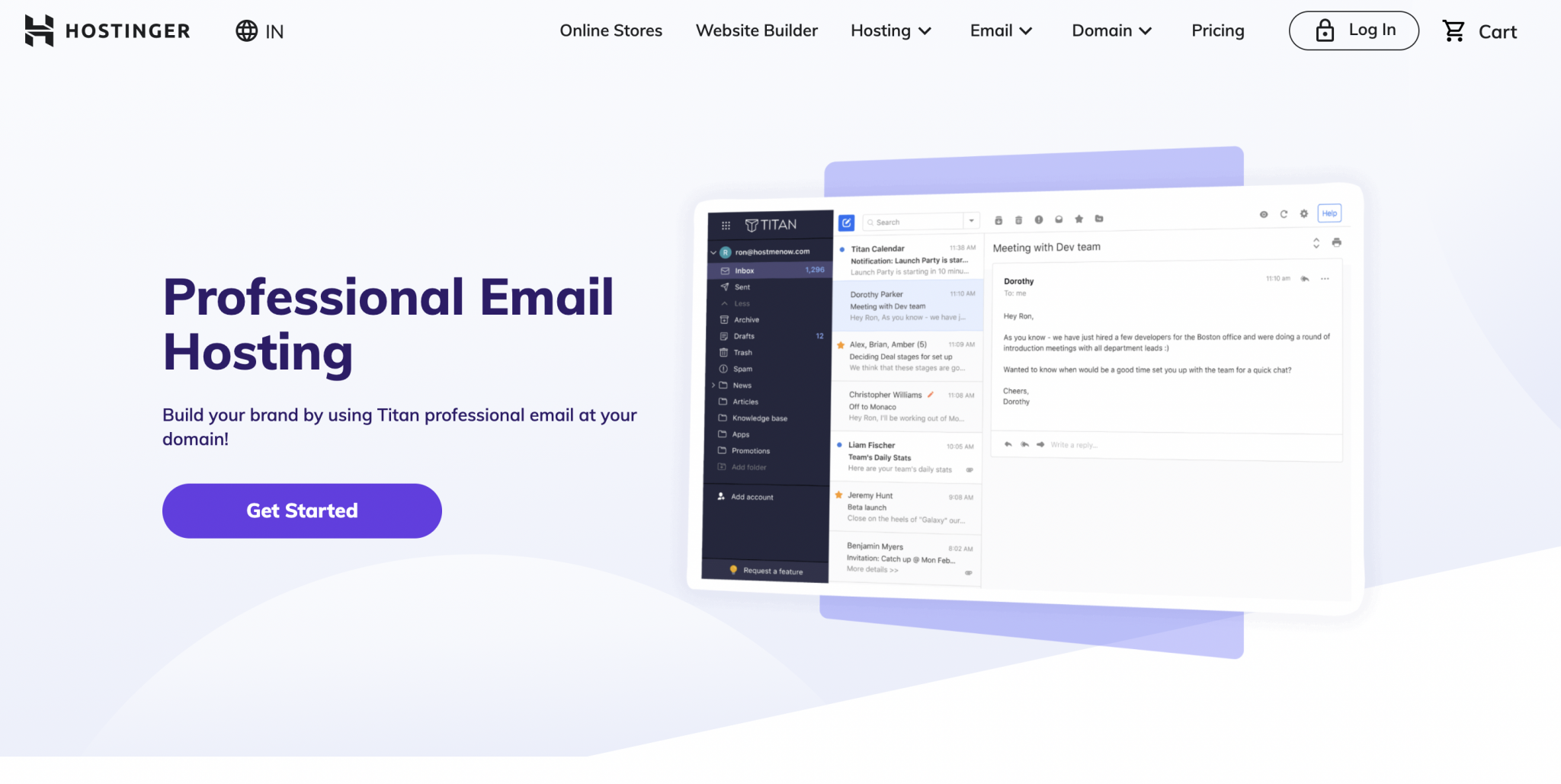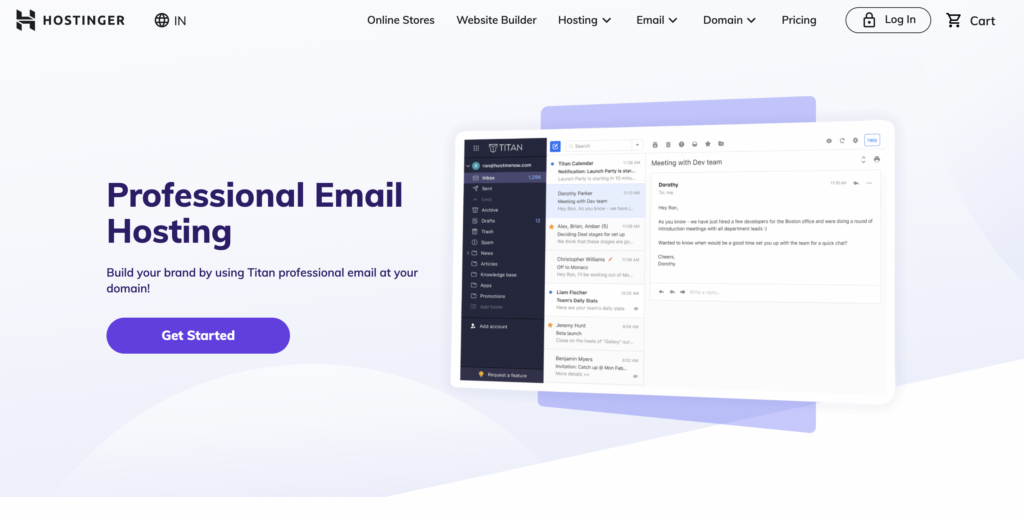 💡 Highlighted Features
Hostinger offers compelling features such as.
Plans & features
Their plans are distributed into two categories.
It falls under the price point of $0.99/month.
Features
It falls under the price point of $2.49/month.
Features
The rest of the features are the same as business email ones.
Top Pick
Hostinger
Cpanel and WHM included
Registration or transfer free Domain
Free website transfer up to 3 website
Free SSL certificate
Daily mail backups
Is Email Hosting the Best Email Solution for your Business?
Yes, Email hosting is the best email solution for your business. Because it gives you the tag of a professional business owner.
Email hosting makes it easy for you to communicate and expand your business worldwide with the help of some extraordinary features, as mentioned above.
FAQ's
Who is the Best Email Hosting Provider?
If I have to choose the Best Email Hosting Provider for small businesses, I'll with youstable Best Email Hosting Provider provider because of its affordable price plans.
What are the best email services for 2021?
According to sources

1. Proton mail
2. Google mail
3. Yahoo mail
4. Zoho mail
Which is the best-paid Email Services?
If you don't care about the cost, then definitely go with the Hostinger.
How much should email hosting cost?
Email doesn't have to be expensive. The price should lie somewhere between $3.50/month to $20/month.
If we talk about small business setups, then with the help of domain-based email boxes, you can host your online business store or share critical information with a global customer base.
How To Choose The Best Email Hosting Provider?
An Email Hosting Provider can push your small business up to its limits. It's just a matter of time when you'll realize the worth of Best Email Hosting Providers in today's time as it can play a vital role in your business growth.
There are plenty of reasons why one should choose a hosting email service.
Best Email Hosting Provider lets you have total control over your data. By storing your emails in a specific location. From where you can have an overall look at how mail is being sent and received. This can only be possible if you host your email.
When it comes to data sharing with others, especially in terms of small-scale businesses, data security has always been a hot topic.
Because emails are the medium of many companies to communicate with their clients, and those emails contain some sensitive and essential info such as billing, contracts, and many more.
So, when you host your email, you can safeguard your emails and track from where they are being sent or received.
If you got any email issue regarding corrupted or lost mail, you can quickly contact your service provider and tell them about the problem you are facing. They'll immediately take action about it.
As mentioned above email hosting service will make your email address a professional touch and puts you out of the box of spam folders.
This is because the domain name you own will act as your business address and address people that it's not spam mail.
Googiehost Expert Advice
So, in this article, I have talked about, Many things related to email Hosting like below i have Listed.
And I can assure you that this article will help you in getting things about emails.
So, after going through all the details of those email Service providers, I hope you are finally at the peak of your decision of choosing the best one.
And if you talk about my perspective, then my personal choice will be Youstable because it is called the best email hosting provider and it also offers many features at a very reasonable price.
Select the Email Hosting Provider of your choice and keep in mind these points before selecting the final one.
Now that you are aware of what to look for when investing in Email Hosting, we hope that you get the best from the hosting providers you opt for.
Look for Email Hosting Providers that provide maximum quality services at less price. If you have a low budget and have to compromise on certain aspects, then you must decide beforehand which services are less important for you.
Planning is the key, and that is what will help you succeed in your business. Don't just select a Hosting Provider for Email Marketing in a haphazard manner. Follow the set of rules that we have provided and it will become easier for you to make a choice.
Though if you are still not able to choose and are looking for someone to make the choice for you, then, we would recommend Interserver.
So, what are you waiting for? Go and make your business rank #1 in the market. GoogieHost wishes you all the best for your future.
Also, if you think we should have chosen some other hosting providers, do let us know along with your reasons in the comment section below.