Web hosting is at the core of business requirements in most industries. However, finding a reliable web hosting service provider that can meet end-to-end business needs at affordable prices is daunting.
We are here to simplify the task for you by offering multiple reviews of different hosting services. Today, we have come up with a detailed UniqueHosting Review exploring one of India's most reliable and cheapest hosting solutions. Let's check it out and see if it forms a feasible solution for your business or not.
Overview of UniqueHosting
UniqueHosting, previously Unionhost, is an India-based hosting service provider company that comes with the most scalable, reliable, and cheapest hosting solutions.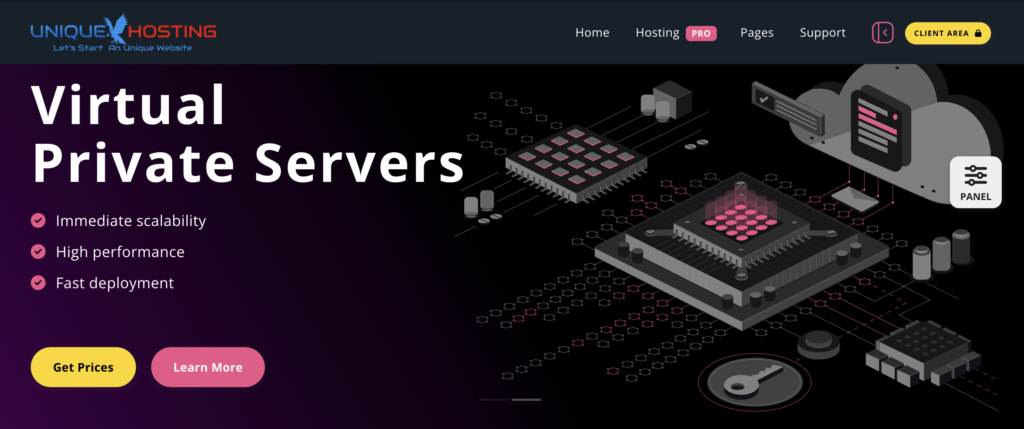 The company is engaged in a multitude of hosting services, including shared hosting, reseller hosting, cloud hosting, and VPS, at affordable prices while promising high-speed performance with SSD storage and excellent ease of use with cPanel control panel support.
In addition to hosting services, the company is also engaged in providing domain services, and you can easily register or transfer a domain at cheap prices with UniqueHosting.
Test and Analysis
When looking at a hosting solution, it has to be tested on many different parameters. Herein below are the results of the various tests and analysis we performed for UniqueHosting when compiling this review.
User Interface & Ease of Use
The user interface of UniqueHosting is easily understandable. It offers a cPanel control panel which makes it easier for the website admins to manage and control the website operations and functionalities. So, the ease of use is great with any type of hosting you choose.
UniqueHosting Customer Support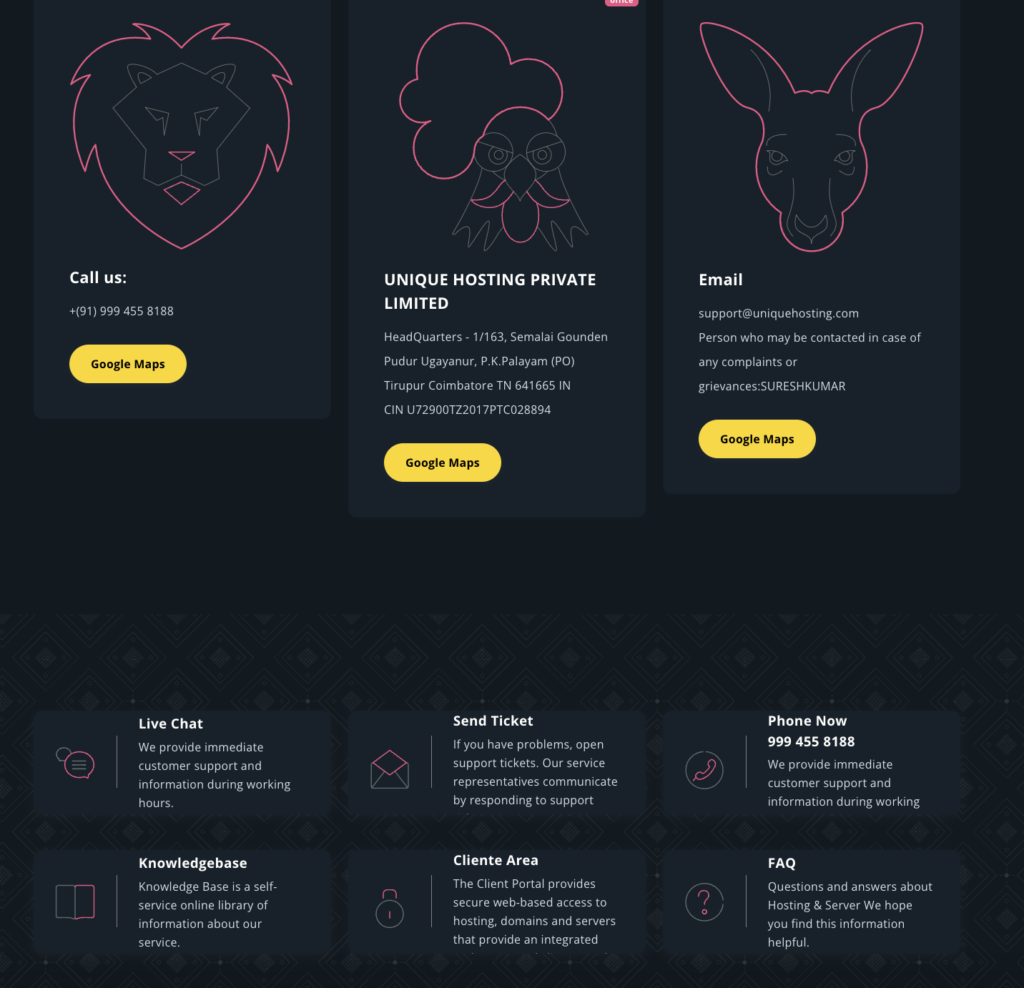 The support is offered through live chat, support ticket system, and knowledge base. Although there is no round-the-clock support, the hosting team offers instant support through the live chat option and support ticket system during active business hours.
Security Analysis
The security of the servers is pretty great on UniqueHosting. All the servers have a free SSL certificate to keep the websites secure. Additional security for the servers is ensured with security features like malware protection, vulnerability scans, firewalls, Brute Force Protection for Linux Servers, etc.
UniqueHosting Data Center Location
UniqueHosted has its data centers located strategically in three places around the world, namely-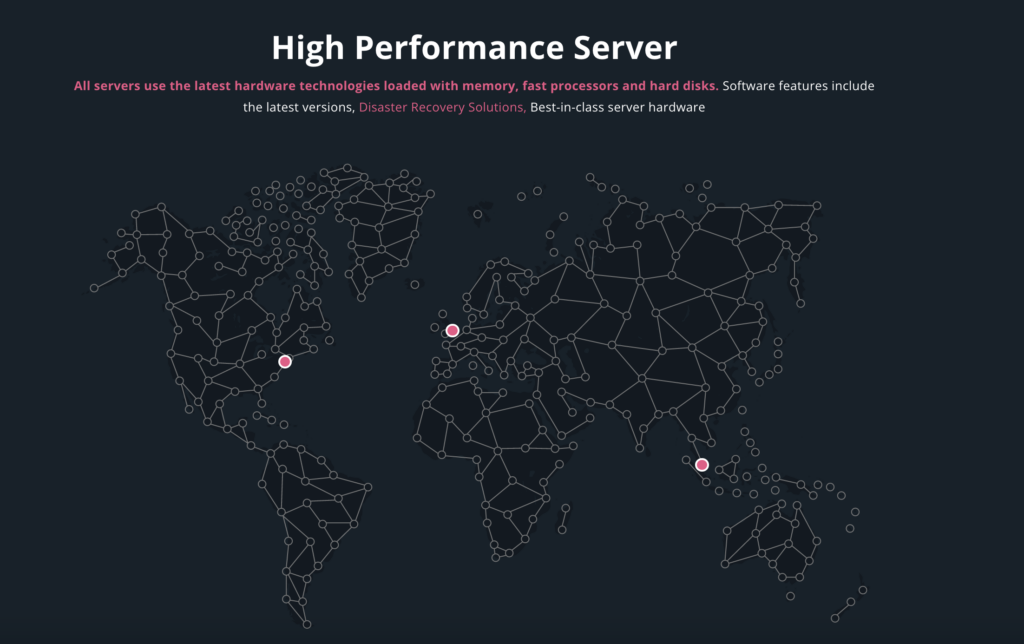 These are tier 4 data centers fault-tolerant with redundancy for each component.
Core Features of UniqueHosting
The core features of a hosting solution provider show its efficacy, reliability, and performance. Herein below is a quick overview of all the core features you get with UniqueHosting.
Free Site Builder
The hosting solution comes with a free site builder that offers over 200 templates to choose from. With this site builder, you can easily create and customize your website as per your needs and requirements without any prior coding knowledge or expertise.
More than 400 Open Source Applications
The hosting solution comes with more than 400 open source applications, including web portals, blogs, eCommerce platforms, content management systems, and more that you can use on your website for added functionalities.
1-Click App Installation
The additional applications you can use on your website with the hosting service provider can be downloaded and installed in no time without any hassles with the 1-click app installation feature of the hosting.
Automated Updates and Backups
Keeping your website updated and backing up all the data is essential for website management, maintenance, and security. A well-updated website also ensures efficient performance.
Keeping these things in purview, UniqueHosting offers automated updates and backups for all the open-source applications installed on your website.
Additionally, you can create backups of all your website data and information to prevent data loss in software or hardware issues or in case the files get deleted or corrupt.
Types of Web Hosting UniqueHosting Offers
UniqueHosting is a diverse service with different types of web hosting offerings at affordable prices. Here is a quick glance at the types of web hosting that UniqueHosting offers-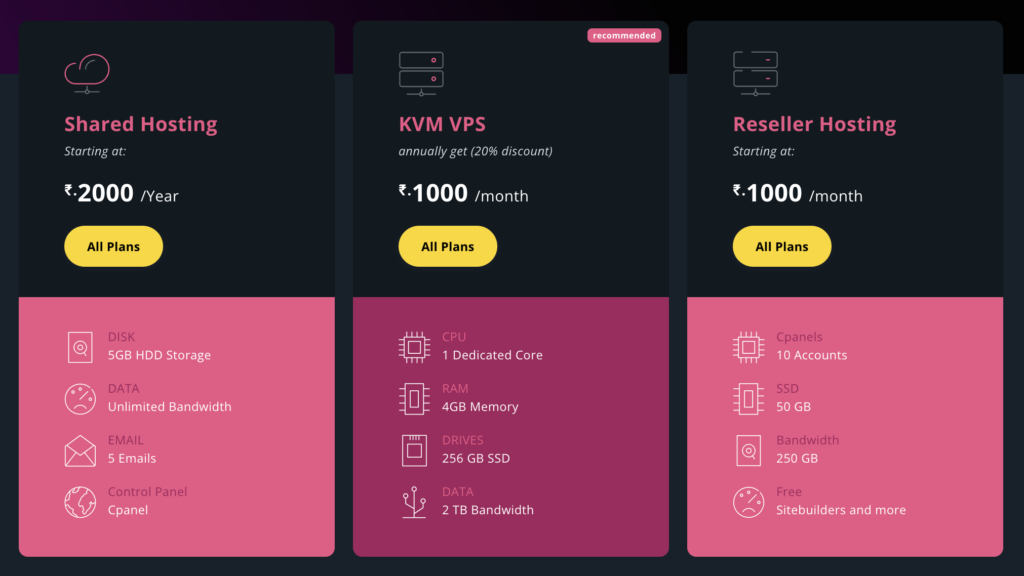 Shared Hosting – plans start @ $1.28/month
KVM VPS Hosting – plans start @ $12.83/month
Dedicated Servers – plans start @ $102.64/month
UniqueHosting Domain
In addition to hosting services, UniqueHosting also helps your business with the perfect domain name.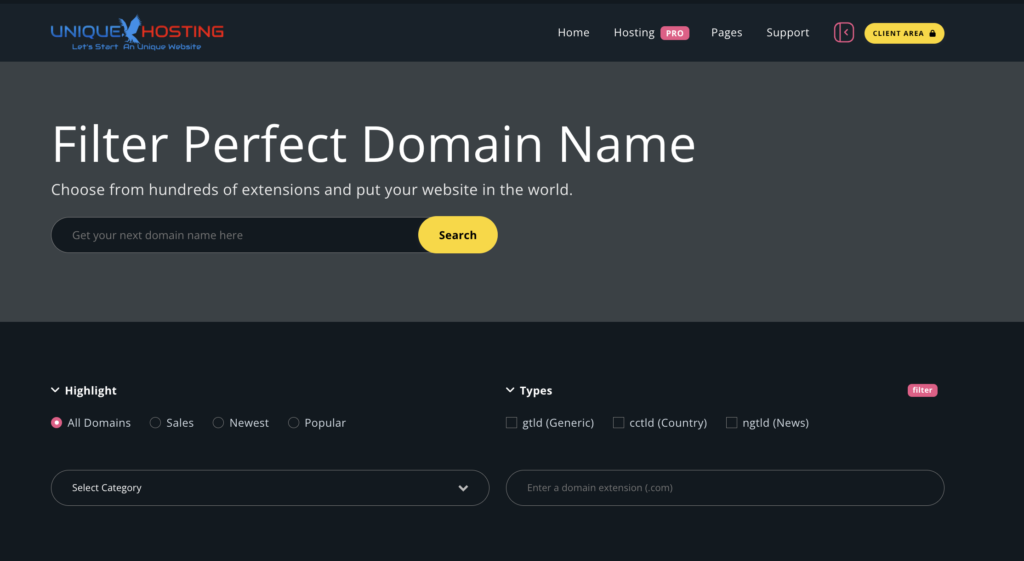 Register a New Domain
You can register a new domain name at cheap rates for multiple extensions. The domain registration also comes with other features such as Domain lock, DNS management, etc.
Transfer a Domain
Suppose you have a domain registered with another domain service provider or hosting service and want to transfer it to UniqueHosting. In that case, you can do so very easily while ordering the plan at nominal costs.
UniqueHosting Hosting Pros & Cons
There is nothing perfect in the world. Everything comes with its share of pros and cons. Here in below are some of the benefits and disadvantages of UniqueHosting.
Pros
SSD storage for high-speed hosting.
Excellent security features.
Significant ease of use with a website builder and one-click app install.
Automatic updates and backups make website management more effortless.
The hosting plans are available at nominal prices.
The customer support is active and responsive.
Strategically placed data center locations.
Cons
The support from the knowledge base is not very reliable.
There could be problems with the uptime of the servers.
FAQ's – UniqueHosting Review
How many domains can I host at UniqueHosting?
It depends on the plans you choose. You can host a single domain for the most basic plan, but as you move higher in the plan hierarchy, you can host up to 2, 3, and even unlimited websites for the highest plan.
Is there any money-back guarantee with the Linux Web Hosting services?
Does UniqueHosting provide Windows or Linux VPS?
UniqueHosting providers Linux distribution for the VPS servers free of cost. However, you need to pay an extra charge if you want other distributions such as CentOS, Debian, or Windows. 
Does UniqueHosting provide Website Migrations For Free?
Yes, once you choose a hosting plan, you can get your website transferred to UniqueHosting free of cost.
Conclusion – UniqueHosting Review
Here we are at the end of the UniqueHosting Review. From a 360-degree overview of the hosting service provider, it looks like a decent solution that you can rely upon.
The hosting is fast, secure, and reliable. The support from technical staff is good during business hours. However, round-the-clock support or extensive knowledge-based support is more favorable.
Nonetheless, support should not be the reason for disregarding the efficacy of UniqueHosting. Overall, it's a good hosting solution, especially when you're looking for something cheap and you can give it a try.