If you started a new site, then it's time to promote your new website from scratch. Promoting the site increases traffic to your website and it can lead to followers & sales in other words.
Once you've built your website, it is time to attract people to browse your content, which is the primary purpose of your website.
Gathering traffic can be challenging, especially for beginners just starting a website business. Obviously, you need to advertise your site somewhere to get some result in traffic.
However, paid advertising can take a significant amount from your budget, and not everyone can have the resources to support that kind of advertising.
Don't worry, and all hope is not lost. There are still plenty of ways to advertise your website without spending a dime.
In the further text, we will highlight some of the best sources of free traffic that you need to target in 2023.
Best Way to Promote Your New Website
Every site founder does not know how to promote your new website.
We have compiled a list of things that our team does when we start a new site to get more traffic and sales.
1. SEO
Many newbies ignore Search Engine Optimization and learn about it after wasting six or seven months.
The basic knowledge of SEO helps the founders rank on the search engines properly.
To improve your chances of people finding your website, you need to pay close attention to your SEO.
This means that you need to optimize your content to fit a specific audience.
Google is the most used search engine on the market, holding more than 70% of all searches.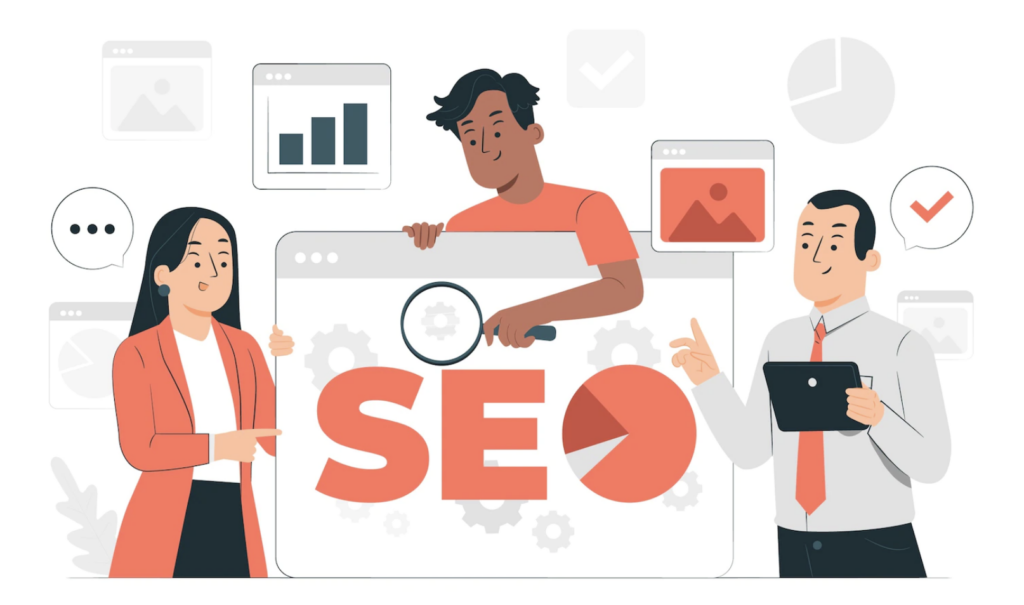 Targeting a specific group of people through SEO is one of the best ways to climb to the top page of Google search results and gain a free audience.
You should use many different SEO tactics, but the end result is incredible.
On-Page SEO
The whole internet is filled with blog posts and guides that tell them to build relevant backlinks to the site to rank on the first page.
The backlink method is so popular that everyone has forgotten about the fundamental on-page SEO.
The on-page SEO is a path that tells the search engine about the site, the content on the page, and the number of posts, pages, categories, tags, keywords, topics, and more.
On-page SEO is all about adding a Title (homepage, pages, and articles), Description, Keywords (inside homepage, pages, and articles),
Off-Page SEO
Have you heard about the backlink building? If yes, you know that building backlinks is the site's backbone.
However, there are a few rules that we will tell you about it. You should know the natural backlinks that will be loved by Google in 2023.
"A white hat SEO strategy always has slower progress."
2. Link Building
Building backlinks has never been more critical. This option might sound off to some individuals, but it is worth it.
One of the most effective ways of gathering free traffic is guest blogging.
At this point, you might wonder why I should write blogs about other websites when I can write for my own.
Well, it is one of the ways to introduce backlinks to your site. Placing links from your website on high-authority domains will boost your SEO, and it is a source of free traffic that will be channelled to your website.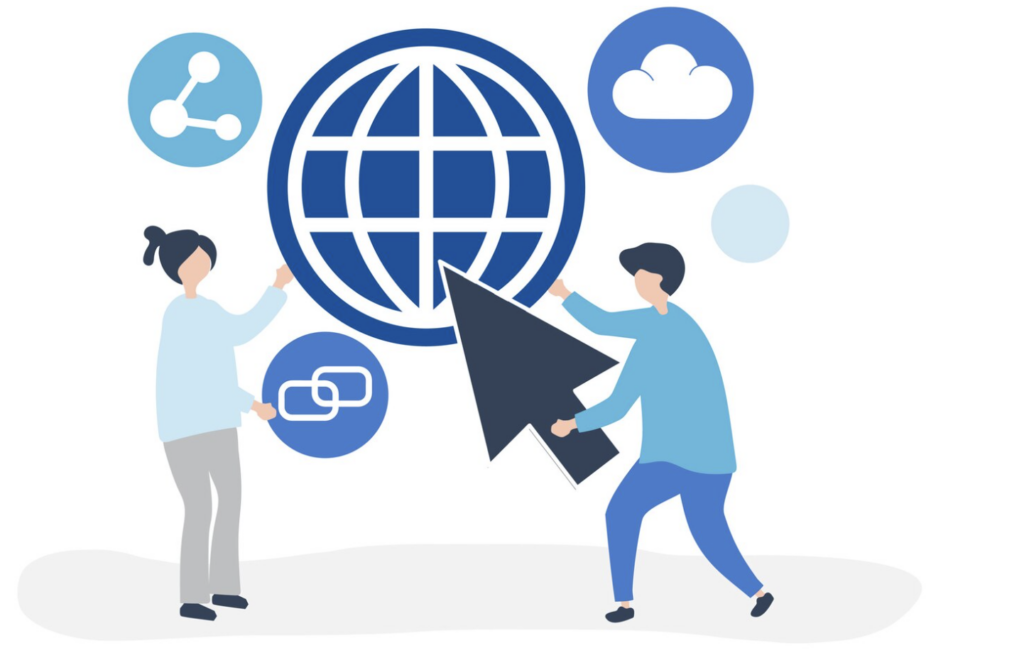 3. Start a Blog to Promote your New Website
Advertising your website to millions is possible when you promote the brand on social media platforms, advertisements, and others. However, if you aim for a long-term blog, you can generate hundreds of leads.
Promote your new website with reliable web hosting services or you can also start with Free Hosting. Choose from a variety of hosting packages to suit your specific needs and budget.
"A lousy contact detail hurts the business."
4. Create a Small YouTube Video
Every business site should have a YouTube channel because it can help the business generate leads, sales, contacts, and more.
However, if you are not serious about the YouTube platform, then focus on making one or two videos that explain your product and goals.
If you don't have much experience with enhancing your clips using professional software, you may order video editing services online and get the result within a set deadline.
YouTube is an excellent platform because the algorithm helps new videos get the audience's attention.
Best Ways to Use YouTube to Drive Traffic to Your Website
YouTube platform has beaten social media giant Facebook in traffic. It tells us to Promote Your New Website on YouTube.
Should I promote my business on YouTube?
The answer is "HELL YEAH!"
5. Guest Posting
We hear from different sources that Guest Posting was dead in 2018.
There are so many ways you can promote your new website, and one of them stands on the top is guest posting.
Nobody can rule out the technique because it is the core topic of every site.
From iPhone to Windows apps, we find guest posts on the site. However, there are some rules that everyone should follow it, or else you may end up with a penalty.
A guest post is subjected to adding value to the audience and your brand, business, service, or product comes second in line.
6. Email Marketing
Email Marketing is an excellent tool, but a new website does not have an email list to begin with.
However, the strategy starts with collecting the email address to promote your new website.
This is probably one of the oldest ways of online promotion, and it is still one of the best.
As we've seen in recent studies, email marketing has the most significant ROI. You will get approximately $40 back for every $1 spent on advertising. It is just like Kentucky Derby horse race betting:
The more you gamble, the more significant return you can take.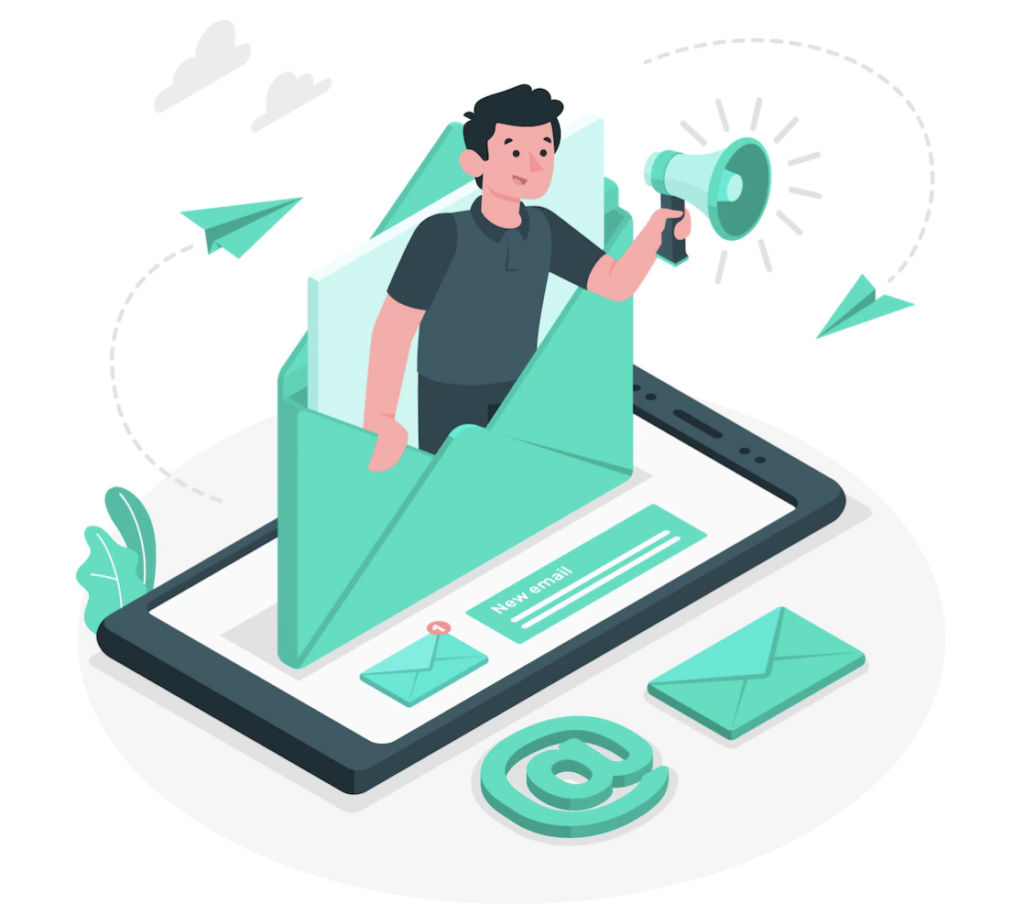 The only problem with this method of free advertising is the email list. If you are starting with your website,
you probably don't have an email list to send promo links to. This means you should always include newsletter subscriptions on your website to enjoy the benefits of free email traffic.
Is email marketing dead?
The technique is dead, but it's alive in a few ways.
Business people always use an email client, and that's why Google Mail has millions of active users on the platform.
7. Use Quora to Promote your New Website
You must have come across websites that allow users to post Questions, and the experts in the user base answer them.
Yes, it's a Q&A site, but Quora stands at the top in the Q&A category.
This is a source of traffic that is not widely used by many website owners, even though it is beneficial.
Quora is a platform where people seek information on various topics, and you should take the time to answer some of the questions from your niche with links to your website as a source of information.
Answering questions on Quora gives you free traffic and, at the same time, builds your website reputation, and people see it as a valuable source of information.
These are some of the ways you can gain free traffic for your website. You can still create a successful story without spending a dime on advertising.
Try some of the things we mentioned, and you will definitely be amazed by the results.
It is important to note that gaining a free audience takes time, so you cannot expect people to rush to your website within a day.
Benefits of Marketing on Quora
Quora is an add-on.
Benefits Of Answering on Quora
Many experts say you can make money off Quora, and sales are guaranteed.
Do not believe them because you don't make a single penny, and in the long run, you can generate leads.
Quora's marketing strategy consists of a long-term plan that includes answering new questions in your niche daily.
At least two questions were answered by your team, and make sure to leave links to the product. Answering a relevant question likely to generate traffic and leads & convert them into sales.
8. Social Media
Everyone knows that social media is the quickest way to Promote your New Website, traffic, branding, and sales. Anyone can promote a website on Facebook, Twitter, Linkedin, and more.
As we live in a digital era where most people hang out on social media, you need to develop a way to channel that audience to your website.
Social media is one of the most used sources of free traffic and is beneficial. You can build specific pages that attract people from your target audience and then channel that audience to your website with promo links.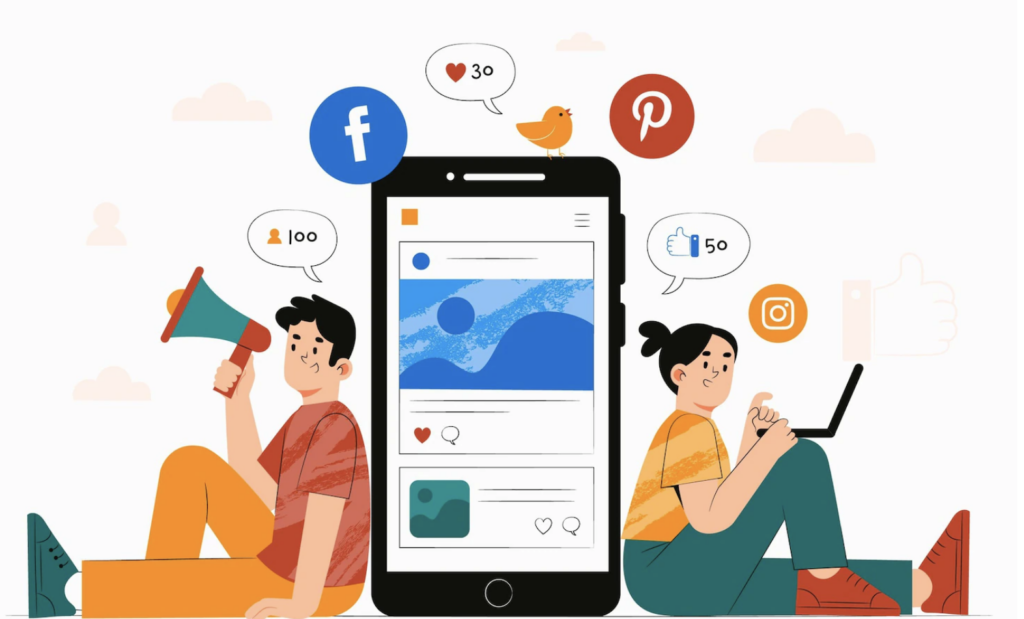 Social media platforms like Facebook, Instagram, Twitter, etc., are places where people spend hours daily. Your job is to tell them about your website.
👉 Also Read- Twitter Unfollow Tools
9. Forums
A tremendous opportunity to build backlinks for your site and is called FORUMS. Backlinks from forums are a hot topic because they offer do-follow links with higher stats like DA, PA, TF, and CF.
Most bloggers, marketing companies, and businesses prefer forums for link-building.
A quick way to generate a do-follow backlink and rank higher on search engine results for a long time.
The three main aspects are quality, relevance, and preservation.
We have ranked many sites with three or four links, while the competitors must build thirty or forty backlinks to the post.
It's all about quality + relevance, + preservation to rank higher on the search engine for a long time.
Conclusion
Aim for the long-term goal to promote your new website in 2023, and do not try to achieve more meaningful goals within six months unless the brand goes viral.
Let us know your thoughts about our strategies in the comment section below.