Twitter is a calculative social media platform. You have a limit on how many people you can follow based on how many people are following you. Therefore, use your follower count wisely.
However, unfollowing unnecessary, fake accounts and accounts that do not follow you can be a sluggish task and take much of your time. But don't worry; we have laid out the 7 best free Twitter unfollow tools to unfollow non-followers.
7 Best Free Twitter Unfollow Tools that Actually Works 2023 [Free/Paid]
Look at the table below to help you with a fair comparison.
| | | | |
| --- | --- | --- | --- |
| Twitter Tool | Free/Paid | Starting Pricing | Link |
| Circleboom | Free(fewer features)/Paid | $7.99/month | Visit Now |
| Crowdfireapp | Free(fewer features)/Paid | $7.48/month | Visit Now |
| SocialBee | Paid | $29/month | Visit Now |
| Twitter Mass Unfollow | Free | —- | Visit Now |
| iUnfollow | Free(fewer features)/Paid | $3.33/month | Visit Now |
| Audience Connect | Free(fewer features)/Paid | $41.76/month | Visit Now |
| SocialDog | Paid | $ 12/ month | Visit Now |
1. Circleboom
Let us now get down to business and look at the first Twitter unfollow tool on this list. Circleboom is a Twitter management tool which can help you with a lot more than just unfollowing.
This platform has a free plan but it does not have a lot of features. However, you can use the free plan to learn the services and go ahead with a paid plan. Circleboom pays off for the fee with amazing tools that can help you grow your account and possibly your business too.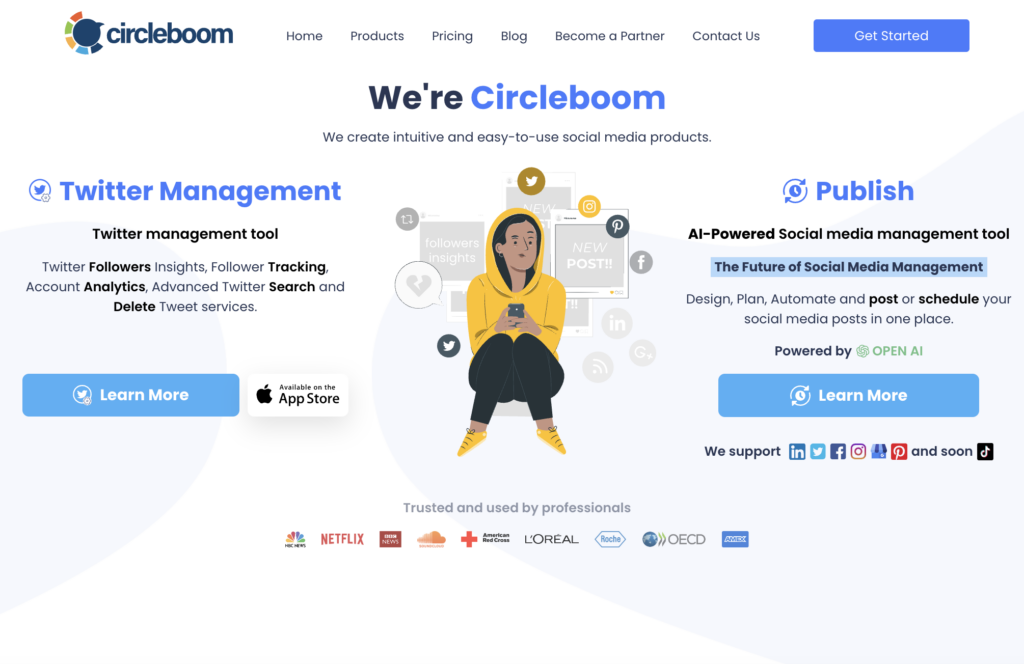 Features
These are a few features offered by Circleboom.

🔶 Verified Unfollowing: Circleboom does not stick to guesses; this platform verifies correctly, decides if a Twitter account is fake, and wastes your following count.

🔶 Multiple Tools at One Place: As we said, Circleboom can offer a lot more than just unfollowing. Here, you can easily manage your account to provide it growth and understand your Twitter environment.

🔶 Twitter Search Tool: Now that you have the tools to unfollow those who do not follow you and waste your following count, you can find active people who bring something to the table.

You can buy a plan for free and opt for the plans from $7.99/month onwards. This platform has a lot to offer at a small price, which will make your Twitter grow and provide you with a much easier management system. Also, it is trusted by platforms like Netflix and NBC.
---
2. Crowdfireapp
Crowdfireapp is an all-in-one platform. Formerly known as "Just Unfollow", this platform has included many more features; therefore, we understand the change in the name. You can do much more than follow or unfollow any Twitter users.
This platform is not just for Twitter but also for many other social media platforms. It is a complete social media manager package. You can schedule your posts, unfollow fake, inactive or overactive accounts, analyse competitors and more in one place.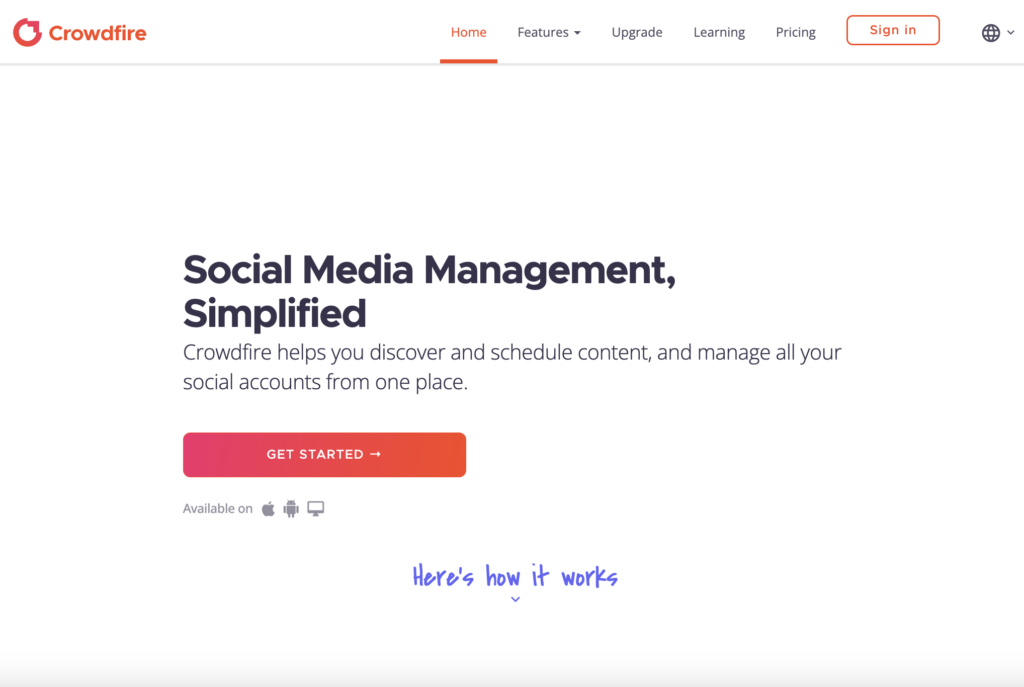 Features
Let us take a look at the features offered by Crowdfireapp.

🔶 Schedule Posts: Your social media account only grows when you stay consistent with it. Therefore, to save your money on a social media manager and time on planning a schedule, Crowdfireapp offers a feature to schedule our posts.

🔶 Article Curation: Running a social media account especially when it's related to your business, you can often run out of ideas. However, Crowdfireapp can help you by providing ideas to post on subjects related to your niche.

🔶 RSS Feed Connect: Now, you will always be connected to the new trends on social media and create related content with the RSS Feed Connect tool offered by Crowdfireappp.

You can explore Crowdfireapp through its free plan, which has fewer features than a paid plan but can help you understand how it works. With this platform, your social media game will run at a pretty good pace due to the various tools offered by Crowdfireapp.
---
3. SocialBee
You might have used the term 'SocialBee' as a slang or a name for your extrovert friends, but now this term is the name of one of the best media management tool providers. This platform is one of the best Twitter unfollow tools.
Here, you are provided with a humongous number of tools that can help you schedule posts, watch your competitors, analyse your account's growth, check for fake accounts and unfollow them, and a lot more.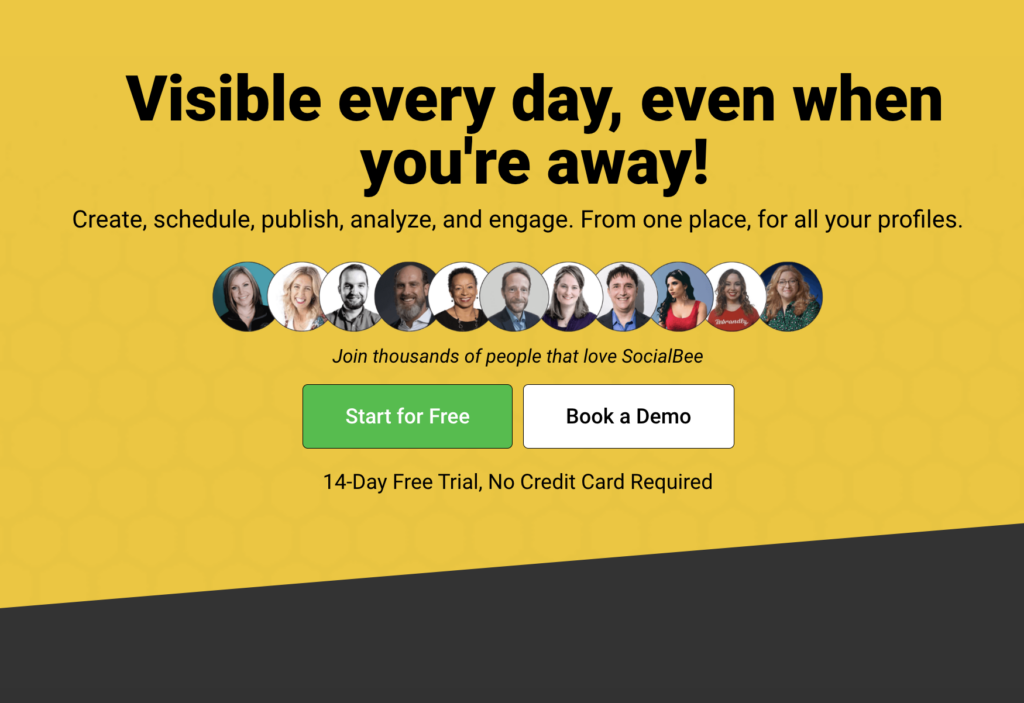 Features
Let us take a look at the features that come along with a SocialBee plan.

🔶 AI Tweet Generator: The technology has grown, and you should take complete advantage of it. To help you do that, SocialBee offers an AI Tweet generator to help you generate relatable Tweets that can get you the most interactions.

🔶 Audience Growth Monitoring: Now, learn more about your audience and the audience growth on your account. This will provide insight into your account's development and the accounts that could be someone you want to unfollow.

🔶 Concierge Services: SocialBee also provides a feature where you can collaborate with human social media managers who will give you a greater understanding of how your account needs to be specialist and what can make it grow.

SocialBee is trusted by big brands such as Marriott, Hilton and more. This platform may seem pricey, but it can become the best add-on to your next social media strategy to grow your business and account online.
---
4. Twitter Mass Unfollow (Chrome extension)
If you are looking for something simple and do not require a lot of features on your Twitter free unfollow tool, try the Twitter Mass Unfollow (Chrome extension). It is easy to access and free to use.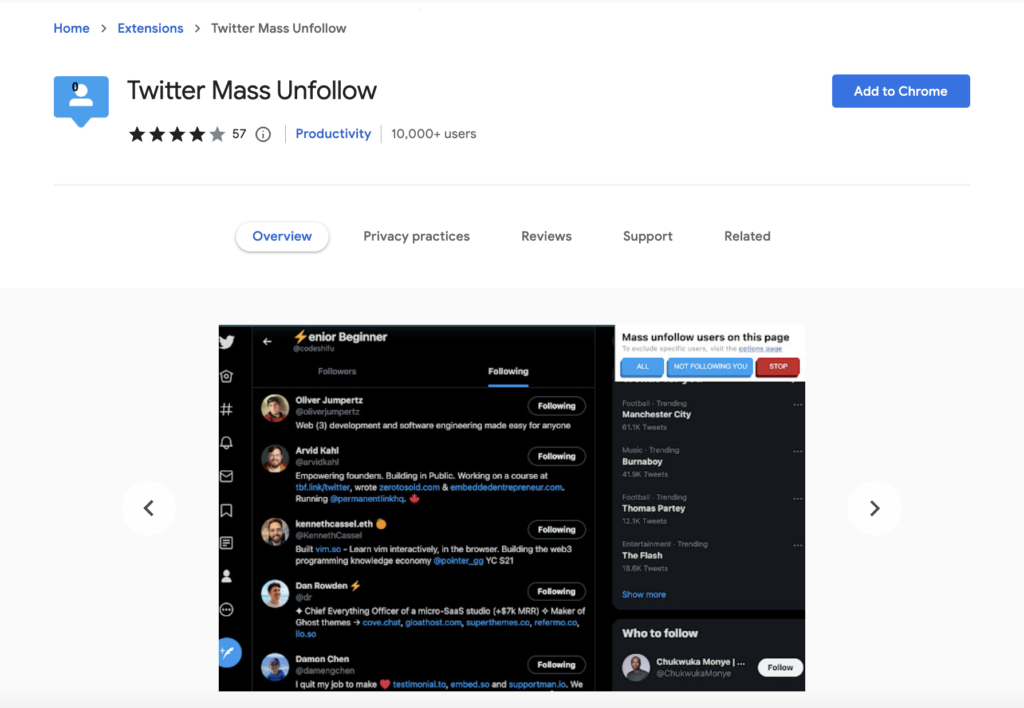 Features
These are the features offered by Twitter Mass Unfollow (Chrome extension).

🔶 Exclude Users: When you try to unfollow users of Twitter, you might unfollow those you did not wish to. Therefore, Chrome provides a feature to exclude users to save them from getting unfollowed.

🔶 Stop after 1 minute: This feature works as a timer. You can set a timer to stop unfollowing after one minute from starting the process. However, if you leave it unchecked, this extension will keep unfollowing until the last follower.

Twitter Mass Unfollow (Chrome extension) is the perfect addition to your Chrome if you wish to make the Twitter unfollowing process less hectic. Also, this platform is free and easy to use.
---
5. iUnfollow
iUnfollow is a similarly simple yet effective Twitter unfollow tool. This platform offers features that can help you recognise who does not follow you back and, therefore, helps you get them out of your following.
You can unfollow people with just a tap and maintain a follower and following list with people with valuable thoughts. This platform is simple to use and provides greater security from fake accounts.
Features
Let us now take a look at the features offered by iUnfollow.

🔶 Fan Tracking: Through iUnfollow, you will be notified about the accounts that follow you, but you do not follow back. Following them is recognised as a good Twitter practice, providing you with a greater following count.

🔶 Unfollow Non-Followers: You can quickly recognise users you follow but wait to follow you back. Following such accounts could seem like a waste of the following count, and therefore with iUnfollow, you can unfollow them back with just a click.

🔶 Protect Follow Requests: When you receive a follow request, you will already be notified about the account and if it is worth following, you will stay protected from such fake accounts.

iUnfollow is a simple yet effective Twitter unfollow tool that can save much of your time. It is highly suitable if you do not need a lot of features but want to ensure security and the best usage of time.
---
6. Audiense Connect
Audiense Connect is a complete package for those who want to be a social media manager but at a small price. This platform can manage all your Twitter affairs easily from one place. If you wish to manage your posts, competitors or more, Audiense Connect has it all.
Audiense Connect can be costly, but it offers plenty of features that cover it if used for a business. Apart from understanding what accounts are to be blocked, you also get to manage the other aspects of your Twitter account and grow it to the brim.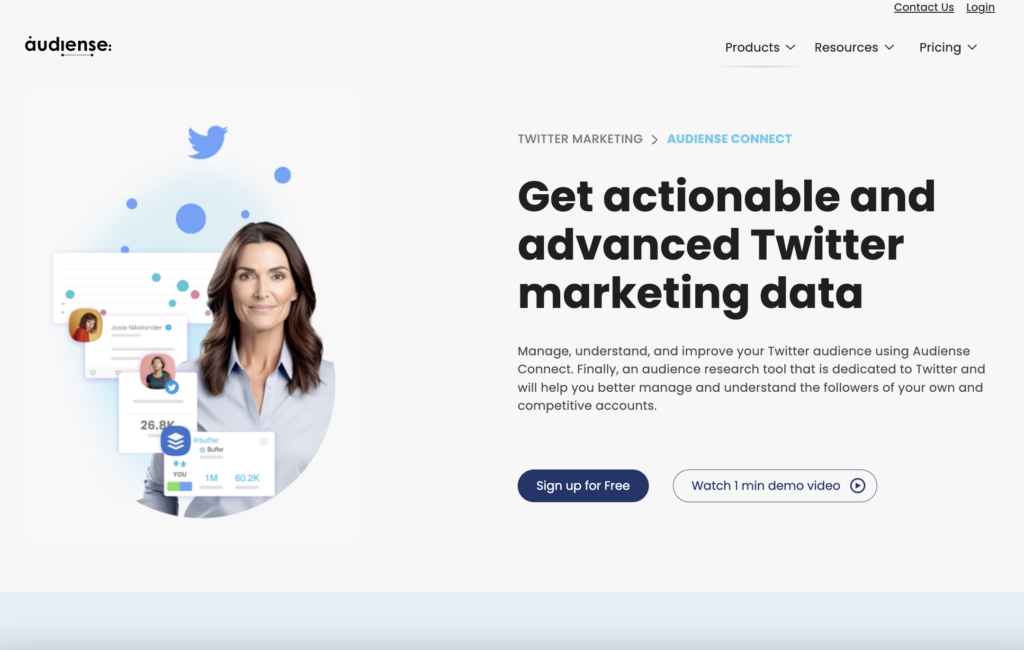 Features
Let us now take a look at the various features of Audiense Connect.

🔶 Advanced Community Analytics: This platform offers basic and advanced community analytics tools that can help you understand the trends and interactions of your community.

🔶 Tweet Analytics: You can also obtain the analytics of your tweets and understand how your tweets have been performing and what would help their growth.

🔶 Twitter Chatbots: Something unique offered by Audiense Connect is the Twitter Chatbots. This feature can save a lot of time.

Audiense Connect mainly offers better insight into your audience, and you could follow, unfollow and utilise this information. Also, it is most suitable for small and big businesses.
---
7. SocialDog
Let us look at the final suggestion on this list of the best free Twitter unfollow tools to unfollow non-followers. SocialDog is a popular platform offering plenty of plans to manage your socials.
Apart from the other plans, SocialDog has a specific plan built to help you manage your followers where you can understand their interactions and decide what you want to do with them and what would work for your growth.
Features
These are the features offered by the SocialDog Twitter Follower Management plan.

🔶 Follower Analytics: We might have mentioned it as one feature, but this feature is filled with most of the features you require to manage your following and follower accounts.

This feature consists of multiple other features that will help you understand who follows or does not follow you or if someone is highly inactive and is better to be unfollowed. Also, you will be provided with information about your followers as a CSV file, up to a maximum of 50,000 followers per day.

🔶 Custom Filters: You can create custom filters and put a bar to be met before someone can connect with you or help you find people that fit your filters.

🔶 Follower Background : To ensure that you only follow the people in your best interest, you can check the background, such as interest and location of an account with SocialDog.

SocialDog is an affordable Twitter management tool that can help you gain insights into your audience interactions and understand the accounts that deserve your following. The plans are appropriate, and the features are fantastic to work with and have the best Twitter experience. Try the trial version and finally decide to invest in it.
Things To Remember When Unfollowing users on Twitter
Twitter provides a certain number of following counts to each account as per their followers, making the following count precious. Therefore, here are some of the things to remember when you are unfollowing an account.
Conclusion – Twitter Unfollow Tools
You can now select fake accounts or do not bring anything to the table and unfollow them in one go with the 7 best free Twitter unfollow tools to unfollow non-followers above.
All of these platforms are affordable, and most of them offer a trial period to make the best out of it. Learn about the platform to make a perfect decision on whether you want it. Using Twitter follower manager tools can help you significantly save time and plenty of effort on the internet.
Looking for Something Other than Best Blogging Tools…..