Pagina.mx Review : Fitting many features on a small budget could be hard for you and the hosting service provider. But if you are a person with a small budget with a lot of needs as features but are not that keen about various hosting plans, here's a suggestion.
Pagina.mx is a well-known hosting service provider which offers a small yet efficient range of hosting services. Here you get to access various free features such as website builder, SSL certificates, etc.
About Pagina.mx
Pagina.mx is a hosting service provider based in Mexico with a hosting platform built in Spanish. This hosting platform offers a small range of services but with a lot of features filled in.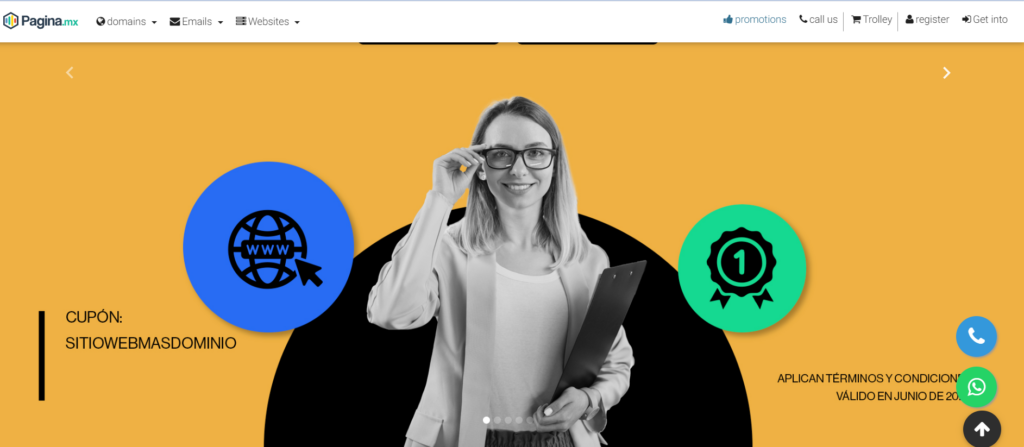 The range for hosting plans here is small and only offers web hosting but several other services such as business emails, domain names which come for free with a hosting plan, SSL certificates, etc.
Test and Analysis
Let us now put the services offered by Pagina.mx under the test.
User Interface & Ease of Use
Apart from the language barrier that some of you at some time experience at this hosting platform, the user interface you get here is pretty easy to use. The presence of a cPanel control panel makes it even easier.
Pagina.mx Customer Support
The customer support here might lack some of the most important features. This hosting platform does not offer all channels of customer support to all users, and not all channels are not available 24/7. 
Security Analysis
Pagina.mx pays good attention to the security of your data. This web hosting platform takes care of your data through anti-spam, anti-virus, SSL, and more. However, even more options for protection would have been great.
Key Features of Pagina.mx
We may now look at the key features of this platform in this Pagina.mx Review.
Website Builder
To save money and the effort of coding a high-functioning and well-designed website, you could use the website builder tool offered by Pagina.mx. Here you can fill in your information on a template and have a fully functioning website.
CMS Optimized
With Pagina.mx, you can host your website with the help of various CMS such as WordPress, Joomla, Drupal, etc. This hosting platform is optimized to work with many other CMS, so stay relaxed.
cPanel
To make your hosting experience even easier, Pagina.mx offers you one of the most simple and easiest control panels, cPanel. With its availability, you will be able to complete your daily hosting tasks with ease.
Pagina.mx Domain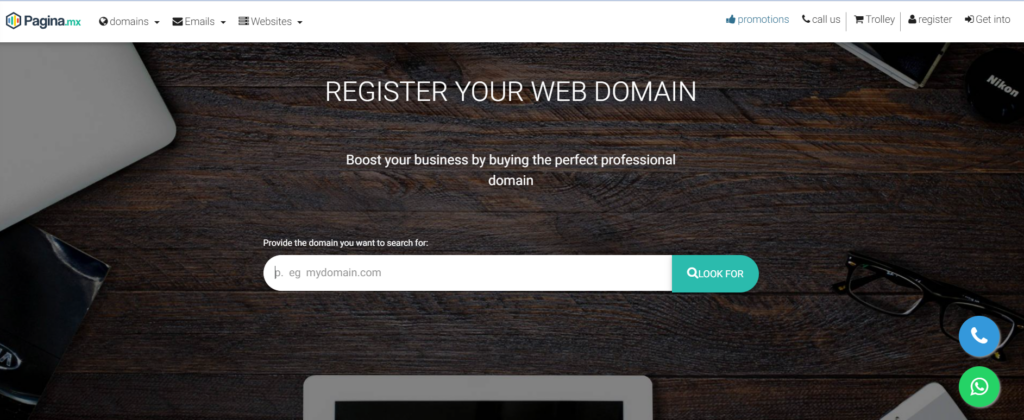 Pagina.mx does not mention its domain name-related services but offers a free domain name with many of its hosting plans. However, there are terms and conditions involved in the same. 
Pagina.mx Pros & Cons
Let us now look at this platform's pros and cons as we continue this Pagina.mx Review.
Pros
Affordability
Website builder
Free domain name
Optimized to work with various CMSs
Cons
No information about a refund policy
Ads on website builder
FAQs – Pagina.mx Review
What is the refund policy, Pagina.mx?
Pagina.mx does not say much about a refund policy on its hosting plans.
What is the Best web hosting Plans for Pagina.mx?
Any hosting plan from Pagina.mx could be best for you if the features of that particular plan are what you wanted.
What is the starting price of the Pagina.mx domain name?
The prices for a domain name at Pagina.mx start at $0.00 a month as you get a free domain name with its hosting plans.
What Types of Web Hosting are Offered by Pagina.mx? 
Pagina.mx offers web hosting plans.
Conclusion – Pagina.mx Review
As we conclude this Pagina.mx Review, we may have to look at some of the factors of this hosting platform that might define your hosting experience on this platform. This hosting platform might cause a language barrier for those who do not speak Spanish.
The unavailability of a refund policy could be bothersome to many users as it creates trust issues with the hosting platform. However, this hosting platform offers a free domain name and many features at a low price, so it is worth a try.