Having your website in today's digital era is essential for business success. However, website development encompasses many aspects. First, register the perfect domain that resembles your business model and operations.
Next, you need hosting for your website. When that's done, you must build and maintain your website for its speed, performance, SEO, traffic, etc.
In addition to this, the need to find the perfect platform is a compulsion. Well, this sounds overwhelming and challenging on top of that.
However, we have got you covered. While finding everything in one place may be challenging, Domain.com has made it absolutely possible.
Domain.com is a platform where you can get domain registration, web hosting, and web development solutions, all under a single umbrella. Don't you believe it? Well, this Domain.com review will help you see everything in detail. So, let's get started with it.
Domain.com Overview
Domain.com is one of the most robust platforms in the online sphere, with end-to-end services for domain registration, web hosting, web designing, online marketing, etc.
The company was founded in 1998 and had been delivering top-notch services and solutions to customers and clients for over two decades.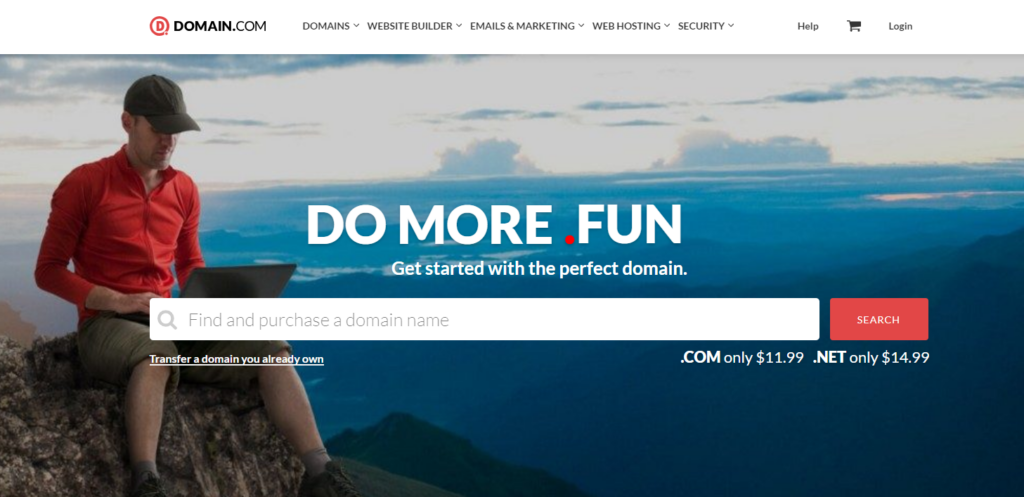 Given their expertise and dedication, they have become one of the largest web hosting and domain registration companies with a client base of over a million websites.
They believe in providing simple, reliable, and affordable solutions to their clients while always being available to them. Their forever-listening attitude and constant customer support have made them come far in the industry.
Domain.com Data Center Location
There is no specific information available about Domain.com's data center locations. However, given its global presence and high-speed performance for web hosting and other services, we can assume it has multiple data centers in major countries and cities worldwide.
Key Features
The top-notch features and functionalities of Domain.com make it such a popular and preferred platform. So, let's dig into the features that it has to offer:
Quick and Easy Domain Registration
Domain.com takes care of your website development needs from scratch and starts with the domain registration process. It provides over 300 domain extensions; you can get your preferred domain at the best prices on this platform.
Moreover, you get the domain free of cost for the first year if you take web hosting from Domain.com.
Other Domain Management Services
In addition to domain registration, the platform provides other domain management services such as domain transfer, domain renewal, bulk domain search, and WHOIS lookup. 
Moreover, you can remain assured about the privacy and protection of your domain with the platform's domain privacy and protection features.
Easy-to-Use Website Builder
Creating your website can get a little overwhelming, especially if you must get into too many technicalities. This won't happen when you have your hosting on Domain.com. This platform has an intuitive and easy-to-use website builder that helps create your website within minutes without coding or programming.
Online Marketing Features
It's not enough to build your website in today's times. You need to market it, too, to create reach and visibility for business scalability. 
Domain.com's seamless online marketing features on Domain.com ensure that your website reaches the target audience and helps you achieve business goals.
Seamless Security
The security of your website also matters for its speed and performance. Domain.com ensures the same by offering free SSL certificates with all its plans. In addition to SSL certificates, the platform equips your website with SiteLocker for added security and privacy.
Phenomenal Support
The expert team of Domain.com always remains available to help you with your queries and problems. You can explore their blogs and knowledge base to get answers to your queries and questions.
Additionally, if you run into any problem while managing your websites, you can reach them via calls or live chat support and resolve your issues.
Pricing & Plans
Domain.com is a platform with a multiplicity of services and solutions. So, naturally, there are many plans and pricing to explore.
However, for this review, we have compiled a quick overview of the most important and popular plans to provide you with an understanding of the costs on this platform-
Web Hosting Plans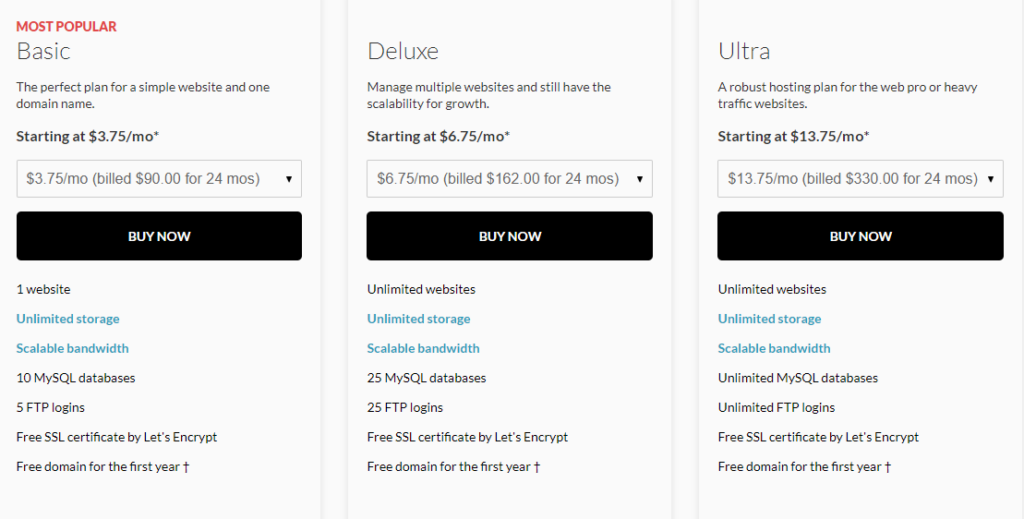 WordPress Hosting Plans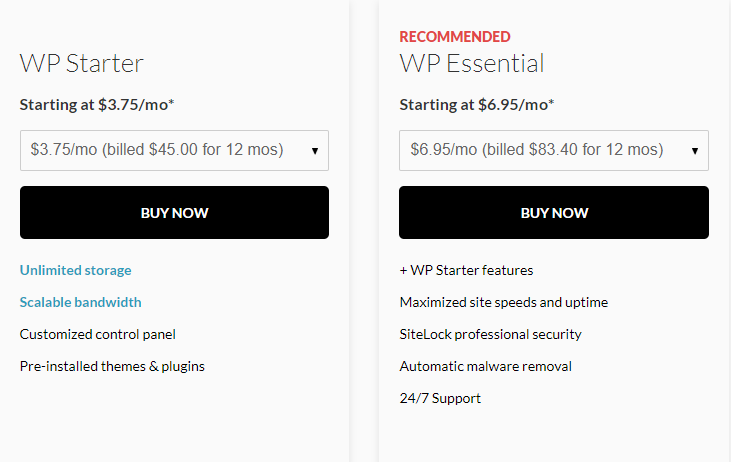 Why Should You Choose Domain.com for your Website in 2023?
Domain.com is one of the most robust web hosting and domain registration platforms. It has been in the industry for over two decades and offered promising solutions to its clients over the years. 
Moreover, the platform brings all services related to web hosting and management under a single umbrella, and that too at affordable prices.
These seem reasons enough to choose Domain.com for your website in 2023.
What Makes Domain.com Different from Other Hosting?
Unlike other hostings, Domain.com is not limited to providing only hosting services. Instead, it goes beyond the boundaries and offers its users all essential services encompassing the success of a website under a single umbrella.
This availability of all essential services on a single platform at affordable prices and constant support makes Domain.com different from other hosting services.
FAQ- Domain.com Review
Can I trust domain.com?
We have been using Domain.com for our web hosting and development for quite some time, and our experience has been great. So, we can say that you can blindly trust Domain.com to support all your business needs and requirements.
Is domain an excellent hosting site?
Absolutely! Our experience on the platform shows that it's a good site for web hosting and one of the best hosting solutions. We would highly recommend it for your websites.
Which is the best site to buy a domain?
We can mention Domain.com here. It has been around for 2 decades and offers over 300 extensions. The costs are reasonable and affordable. With Domain.com hosting, you can get the domain free for the first year, and renewal costs are low.
Given all these factors, Domain.com is the best site to buy a domain.
How do I get out of domain com?
Domain.com doesn't tie you up in any agreements. So, you can get out of it at any time by canceling your subscription.
Conclusion- Domain.com Review
So, this was all about Domain.com. Unlike other platforms, it goes beyond simply offering hosting services and even covers different areas in the industry, such as domain registration, web designing, and online marketing.
Such diversity in the services is impressive and can significantly benefit from creating a robust online presence with all the resources and necessary services under one umbrella.
We hope this Domain.com review was helpful and made you understand how Domain.com can be the next step toward your business growth and success.