What is BPO in Business?- Businesses have been shifting from traditional models to new ones that incorporate various departments into one. It results in increased operations and the use of technology in production.
It may not always be possible for all businesses to have enough resources to purchase all the required equipment or hire an experienced workforce to tackle all the issues.
Therefore, outsourcing for some operations and processes becomes a necessity. This has led to an increase in the number of companies that offer outsourcing services. Let's understand what BPO is and its benefits.
What is BPO in business?
Business process outsourcing (BPO): is the process by which you contact another company or company to perform various business functions of the sourcing company.
They give the responsibility of executing a particular task's functions to the third-party company.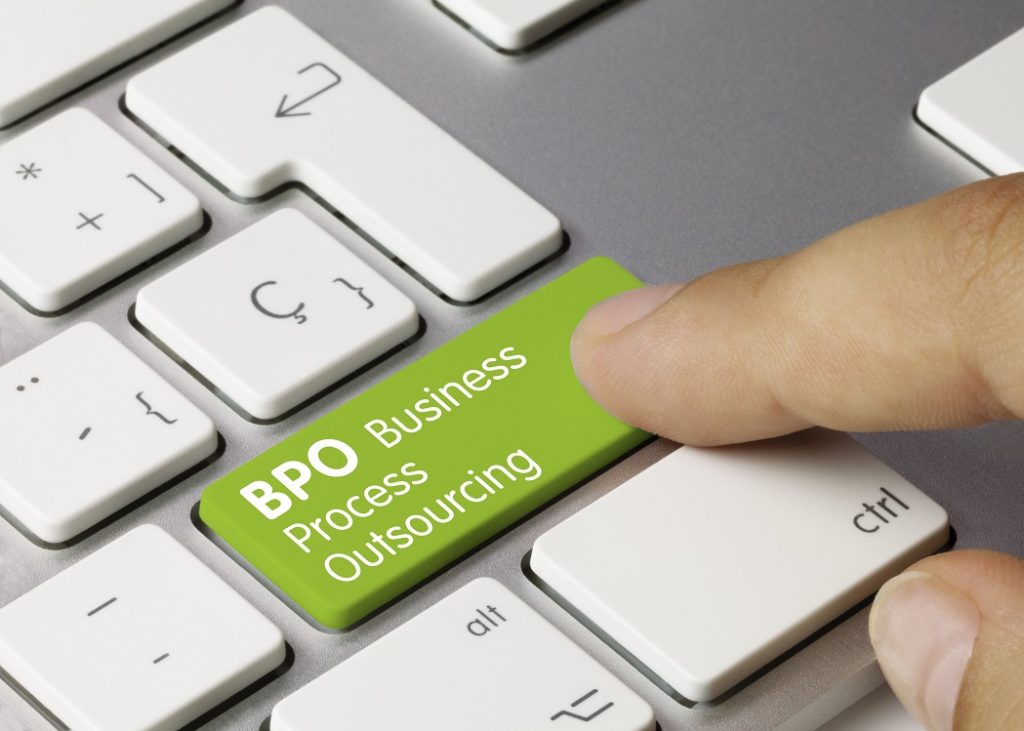 This process is also called externalization or subcontracting. Initially, the process was concentrated in the manufacturing industry, but now it is used in various business processes.
Which areas are BPO used in?
You can apply subcontracting in all processes within a business. However, it is mainly applied in:
The business can outsource one or more functions. For example, the company can outsource the data entry and analysis processes instead of outsourcing all the data processing operations.
The BPO industry has grown extensively over the years and can provide a broad range of services and functions to business organizations.
Also Read: Web Hosting Buying Guide
What are the types of Business Process Outsourcing?
Based on location, we can classify business process outsourcing companies into several types. Below are some of the BPO:
How does a company arrive at a BPO decision?
Employees, business operations, and workflow practices are greatly affected when a business transfers its in-house work to a BPO company.
This is because it requires a change in the overall management. The decision to outsource involves:
Also Read: Best Email Marketing Software 
What are the benefits of Business process outsourcing?
Productivity improvement
Because they have outsourced some processes, the corporate executives can concentrate on the major areas of the business. They do more detailed management than in the formulation of strategies.
Business process outsourcing companies like Oworkers Outsource helps the executives explore new areas of revenue generation, saves them time, focus on the customers, and speed up other projects. It leads to increased productivity.
In addition, the outsourced companies specialize in various areas with better-experienced people.
Cost-saving
The reduction of costs matters in any corporation. It drives profit up if well planned. Business process outsourcing not only increases productivity but also helps reduce costs. It raises the margins significantly.
Re-engineering, improving processes, and using current technology enable the reduction of expenses. This brings the administrative and production costs under control.
When a company outsources, it can maintain lower rates and provide better service solutions. Therefore, it has a better position in the market, and its competitiveness is improved.
Improvement in human resource
The other merit of business process outsourcing is the improvement in Human resources. It brings on cost-effective labor to the outsourcing company. Today, companies require efficient, effective, and productive HR.
Such HR generates economies of scale for the improvement of the company. Outsourcing helps a business save on human resources because of its functions and priorities.
Outsourcing allows the company to access a trained and skilled labor force at low rates.
Access to advanced technology at a lower cost
The leading area of outsourcing is technology. With it, your work looks modern, organized, and presentable. It is often costly and risky to invest in technology.
Because of the rapid development in the technology industry, it is challenging and expensive to keep your company abreast with all the changes. The outsourcing companies are specialists in various fields, key among them being the technology industry.
Therefore, they have the desire, expertise, and resources to keep their technology updated to the latest, true merit of outsourcing.
Focusing on the core areas of the business
An efficient business strategy is crucial to take a business to the top. Through business process outsourcing, the top-level management can give critical activities to the sub-contracted company.
Therefore, the top-level management can concentrate on the core activities of the business.
Helps in catering for the ever-changing/ developing customer demands
The ability to cater to the changing demands of customers effectively is another merit of business process outsourcing.
Many business process outsourcing companies give the management the flexibility of services.
This enables the contracting company to meet the changing requirements of various customers and support its consolidations, acquisitions, and joint ventures.
Optimal resource utilization
Scarcity of resources is a prevalent issue in business. Business process outsourcing helps in ensuring that the resources are optimally used. You can capture new efficiencies and do some reallocation of resources with BPO.
Therefore, the company sees increased efficiency and productivity.
Because a business now has more skilled employees and sophisticated technology, effective utilization of resources is possible, leading to increased productivity.
Conclusion
Through Business process outsourcing, many advantages are possible. In the current world, having all the equipment and infrastructure in management, production, and sales is impossible, especially in upcoming businesses.
In addition, some tasks like data entry do not require full-time employees because they are occasional. Therefore, enlisting the services of reputed business process outsourcing companies can help your business greatly.
Leverage the above benefits for more productivity, increased market competitiveness, and customer satisfaction.