As more and more businesses are likely to convert themselves into an online setup, it will not be wrong to say that the competition is rising. This drives the multiplication of more and more websites in the online industry. Today's website has become the first and the major step in engaging potential audiences towards your brand.
However, most businesses fail majorly due to poor web approach and functionality. Overcoming this, you need solid web hosting to ensure that your website throws a good impression on your customer's mind.
ViteHosting can help you in accomplishing so. Knowingly, ViteHosting is a web hosting-oriented company specializing in web hosting and domains services. However, is ViteHosting an ideal hosting partner for you?
Let's check this out with this ViteHosting Review.
About ViteHosting
ViteHosting is a hosting-driven company offering targeted services under hosting and domains. Talking about the data centers, they consist of high-end technical support and 24/7 security to maintain the value of your data.
Furthermore, they have designed cheap and top-quality hosting plans, including cheap hosting, business hosting, and premium hosting.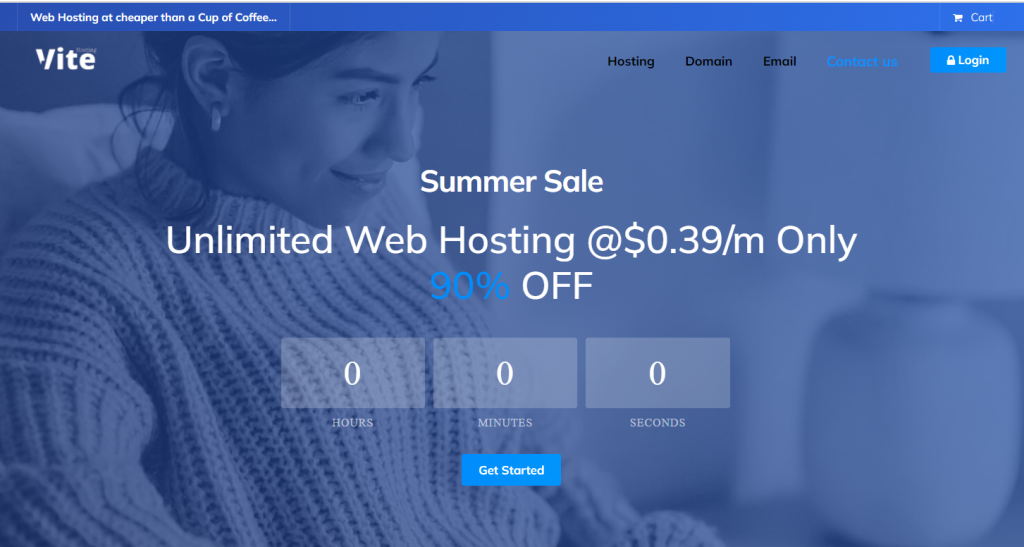 Besides hosting, the company also offers other services like SSL Certificates, Domains, Fast SSD Web Hosting, Web Site Builder, and OX App Suite to ensure they won't miss anything!
Key Features of ViteHosting
ViteHosting is a platform of top-notch services and solutions amalgamated with several features. Here we have jotted down some of the basic key features of ViteHosting:
Solid Uptime Guarantee
When a customer chooses a company, they are more eager to know the company's work culture. However, at that time, receiving an error message or not being able to respond to your clients at a particular moment may affect your reputation before your customers.
Therefore, ViteHosting offers a 99.99% uptime guarantee to ensure that you may not fall into such a situation in the future.
Top-Notch Security
None of us would like to bear a heavy loss over our data.
Therefore, ViteHosting keeps your data secure at first. They offer the latest authorized SSL certificates to ensure that each domain is entitled to a secure background. Moreover, it also provides DDoS protection to avoid DDoS attacks.
Get Multiple Domains for a Wider Approach
With ViteHosting, you get multiple domains regardless of your plan type. If you are someone who wants to grow a wide reach through more than one domain, then this can be the best deal for you.
End to End Domain Services
From finding the best domain name to registering it, ViteHosting assists you. Therefore, you don't have to surf around the search engines as you can simply get end-to-end domain services at one station.
24/7 Team Support
If stuck anywhere, then ViteHosting has a special technical team for helping you with the top-notch solution. They are 24/7 active to bring you the best possible solution.
ViteHosting Prices and Plans
One of the top reasons why ViteHosting is best is its flexible prices and plans. These plans are not only affordable but also entitled to everything you might need to trigger satisfactory web hosting. Additionally, ViteHosting keeps running deals and discounts which might help you get your favorite plan at the most affordable prices.
There are a total of three plans, including cheap hosting, business hosting, and premium hosting. Following is a complete overview of the plans: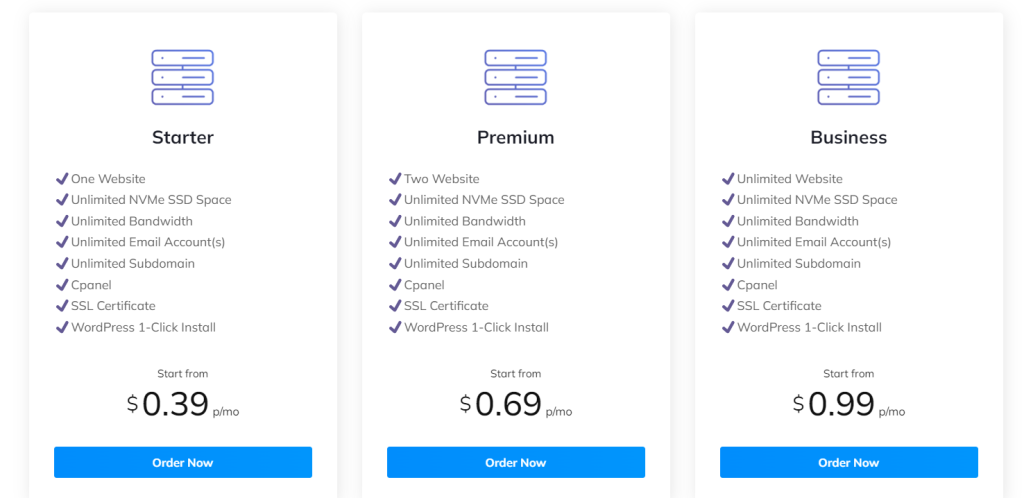 Why Choose ViteHosting?
ViteHosting is one of the most affordable and reliable web hosting platforms where you can bring your ideas into creation. Their agenda is to provide a highly effective and efficient hosting experience with cost-effective work management. In addition to this, the company offers hosting that suits everyone's requirements and ensures 100% satisfaction.
Nevertheless, there are chances of slow times. However, ViteHosting holds the caliber to find the best solution for the problems without costing much time.
Conclusion – ViteHosting Review
In the end, this was all about ViteHosting review 2023 , with detail of features and services. Today, having fast web hosting is necessary to stand steps ahead of the competition. ViteHosting can help you with the same with its blazing fast servers and top-notch hosting features.
We hope that this hosting review was helpful to create an understanding of the platform. If you want fast, secure, and reliable hosting at affordable prices, then ViteHosting will be a good option. So, go ahead, and give it a try.