Do you prefer working with WordPress due to the ease of offers? What hosting platform do you choose that works best when combined with WordPress? We could suggest a platform that could help with it.
PaidBoom is one of the best hosting platforms when you want to work with WordPress. This hosting platform is WordPress optimized and could give ten times better results than an average hosting service provider combined with WordPress.
So let us move father in this PaidBoom review to know about it.
About PaidBoom
Founded in 2017, PaidBoom is a hosting service provider that works best when combined with WordPress. This hosting platform uses its server locations and other tools such as LiteSpeed and CDN to speed up your websites.
This platform offers affordable web hosting, WordPress hosting, WordPress maintenance, and dedicated hosting. Also, you can include add-ons to your hosting plans with PaidBoom.
PaidBoom Data Center Location
PaidBoom has a unique manner of providing specific data centers or server locations to you. Instead of a particular center, it serves over 60+ server locations worldwide.
If you have visitors from India or US or any other country for that matter, the website cache will be loaded from that particular location. Overall, this ensures that your website loads faster and provides the best performance for visitors all over the world.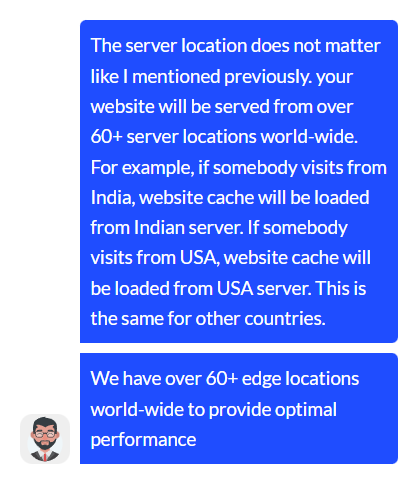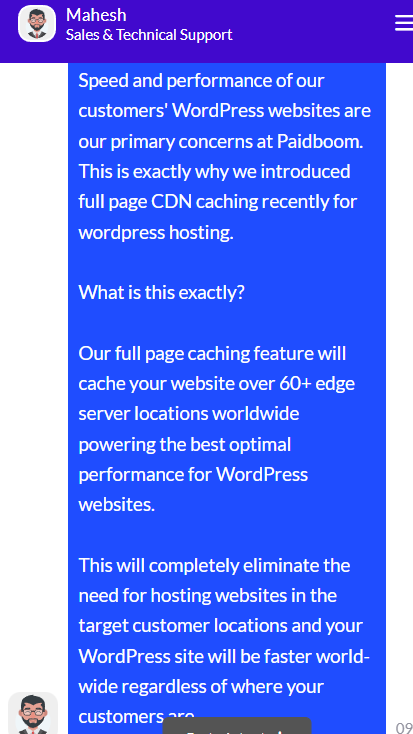 Customer Support
Now we must talk about one of the best services offered by PaidBook; customer support. This hosting platform provides customer support through live chat, support tickets, calls, and emails.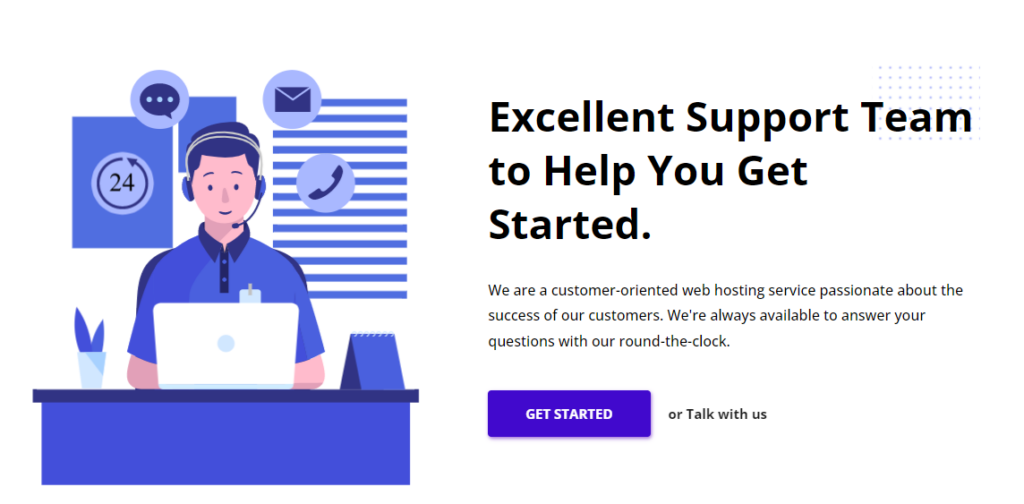 The response of the customer support team is pretty quick at any hour of the day as the customer support team is active 24/7.
Core Features of PaidBoom
Let us now list out the core features of PaidBoom.
SSL Certificates
Encrypting the connections made by your website on the internet is crucial; not doing so can result in data loss, or your website would be considered a danger to make connections with browsers. Therefore to avoid such a situation, PaidBoom offers free SSL certificates.
UltraFast Caching
To speed up your websites, you could do many things, one of which is looking into the storage system. Caching your data will help you fasten the speed. Therefore with PaidBoom, you get access to ultrafast caching.
Free Website Migrations
Moving your website to a better hosting provider than your current hosting such as PaidBoom is the best when your hosting is not offering what you need. But you might worry about the charges. You do not have to worry about it with PaidBoom, as it gets it for you for free.
Types of Web Hosting PaidBoom offers
This hosting platform offers the following hosting plans:
PaidBoom Hosting Pros & Cons
Let us now list out the pros and cons of this platform in this PaidBoom review.
Pros
WordPress optimized services
LiteSpeed and QUIC CDN
Global server locations
Cons
Does not offer domain-related service
FAQs-PaidBoom Review
Can I upgrade my hosting plan at any time?
Yes, with PaidBoom, you get the benefit of upgrading your hosting plan anytime you need without waiting for the current hosting plan to expire.
Does PaidBoom offer free domain names?
No, PaidBoom does not offer domain-related services and does not provide a free domain name with its hosting plans.
Is PaidBoom a suitable hosting for Dedicated?
Yes, this hosting plan offers your dedicated hosting from server locations across the globe so that you can choose the closest to you with the best speed.
Which control panel provides PaidBoom?
Conclusion – PaidBoom Review
We will look back at this PaidBoom review and list its beneficial and not-so-beneficial features. This hosting platform does not clearly talk about the data centers and might confuse you with the server locations and data centers.
However, the customer support offered by this hosting platform is pretty reliable on all mediums. PaidBoom is one of the best if you want to work with WordPress, as it includes features that are optimized for WordPress.