As the COVID-19 pandemic continues, there are several changes in the way the world is dealing with the crisis. While several countries enforced strict lockdowns, others restricted movement to ensure the spread of the virus is limited.
Now, the world is going back to the 'new normal,' embracing the things we usually did but with a few precautions.
While the world understandably takes measures to curb movement, travel, or go out of the house, businesses need to reassess how they function.
Several industries are instituting strict guidelines for remote working, limited interaction, and other ways that require us to reinvent our understanding of the 'normal.' Of all the changes that have taken place, the impact on digital marketing is one that is of interest to many.
As the world goes digital, digital marketing is booming, but the good news comes with a pinch of salt. The increasing online activity has increased competition significantly, and even industries or institutions that never went digital are quickly embracing it.
So in the 'new normal,' here is all you need to know about digital marketing sa gaming.
Pushy Sales And Discounts Are Not Going To Work
The COVID-19 crisis has led several businesses to lose their revenues, but using digital marketing to push your sales may not have the right impact.
In times of uncertainty, it is better to be empathetic than to try and make a sale. Know that it is tough not just for you but also for your customers, so do not try to push a sale or promotion.
Instead, focus on building a relationship with your customers. Create digital campaigns and promotions that talk about social responsibility, the value you deliver, and topics that may not be explicitly relevant to your brand.
The new normal is all about helping each other out, and the focus should always be on delivering value than to close a deal.
People Are Rethinking Their Values, So Rethink Your Content
There is a massive spike in the number of active users on almost every social media platform, and the amount of time these users spend on it.
Overall, there has been a 27% increase in social media usage since the crisis, so creating high quality and original content is a must.
This may make it an opportune time to go all-in on your promotions, but there is a considerable change in the new normal.
People are rethinking their values and want to work with others who understand them. Revamp your content on websites and social media platforms to reflect these new values and be supportive.
While it is okay to give discounts on freebies, make sure you are delivering something that the customers want.
Humanize Your Branding And Interact With Your Audience
The current situation is full of negativity and uncertainty, so bring in some positivity to liven up the mood.
Brands that are successful in the new normal are introducing human elements to their business, which helps in the long term. Humanize your branding to be empathetic and instill hope.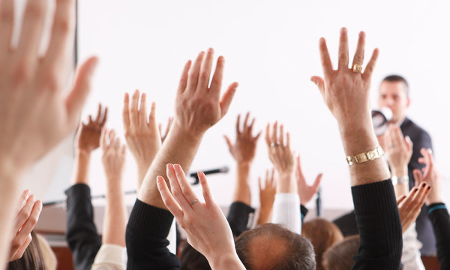 A good way to generate user interaction on your platform is to use quizzes, giveaways, and polls. Listen to your audience and try to provide relevant answers to their questions.
Optimize Goals To Help Your Customer
Digital marketing has always focused on generating leads or closing a sale, but in the new normal, a new parameter needs to be introduced;
helping the customer. Use this time to share thought-leadership articles, blogs, eBooks, and white papers that are helpful to the target audience.
Besides, several brands are using video tutorials and walkthroughs to help the customer do a particular action.
Remote working is not easy, and customers are looking for brands that help them get the job done. Not just tutorials, you can even create an online course to teach step-by-step about a particular process or product.
The audience will be more likely to trust your platform after this, so explore a few online course platforms to get started.
Video Marketing Is Trending In Digital Marketing
Video marketing is extremely popular, and one of the best ways of targeting people who want to buy your product or service.
Nearly all major social media platforms are now focusing more on video content. Brands are not far behind in this race, as 95% of viewers have confirmed they retain a message better when they watch a video rather than reading it in text.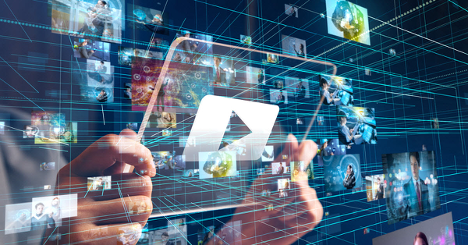 So the ideal strategy is to create content in video format to generate interest and use whitepapers, product brochures, or other marketing materials to give additional information.
Video content sells, but only if it is relevant to the audience, so make sure you add value by providing information that is of interest to the target audience.
Your Audience Is Listening; Educate Them Through Webinars
The new normal has enabled individuals to go beyond their usual workday, creating the time and energy to do more than they usually would in the old normal. With this added time, many are looking to upscale in their chosen field or learn new things.
This makes it the perfect opportunity to make them aware of your products and services by teaching them new concepts in your chosen industry.
While SEO (Search Engine Optimization), SMM (Social Media Marketing), and digital marketing strategies are great, several brands are investing in educating their customers through webinars.
A recent webinar strategy report revealed that 77% of marketers use webinars in their lead generation efforts, and most companies use webinars in at least some part of their business—customer support, lead nurturing, product explanations, and more.
Whether it is technical insights, information on tools, or any other service, webinars are the ideal platform for a huge target audience with specific needs.
In Closing
So if you are looking for a strategy to generate relevant leads and engage with your customers, use a combination of the above recommendations to be successful in the new normal.
Look for a webinar software that is agile enough for your requirements and reinvent your strategy along the way to optimize your customer experiences.