Multiple high or medium-scale businesses need high computing power or remote computing solutions these days.
This is where VPS providers step in to fulfil this need. A VPS server allows you to get virtualized dedicated hardware without the cost of dedicated hosting.
MikroVPS is a service that can provide you with VPS Services at a reasonable price. We have discussed various aspects of their services throughout this MikroVPS Review.
Let's get started with our review and discuss various aspects of their Services in detail.
About MikroVPS
MikroVPS is one of those platforms which provides you VPS services as per your needs. They are based in Hungary and provide LXC Servers, Shared Hosting, SSD Servers, NVMe Servers, and many more.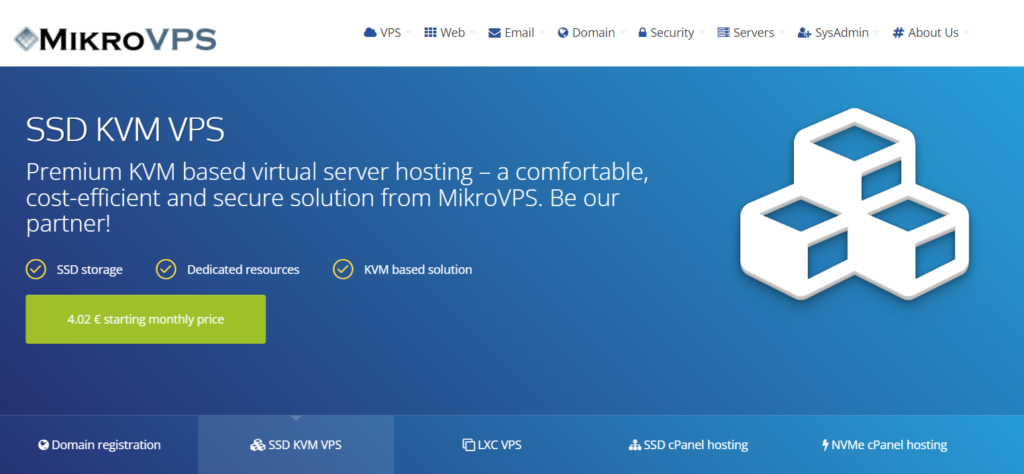 Join us as we explore the ups and downs of MikroVPS Servers and their services. So, you can find out if it is worth using.
Test And Analyze
We may now test the hosting platform's services in this MikroVPS review.
User Interface and Ease of Use
Professionals mostly use VPS services, so User Interface should not be an issue for users, but MikroVPS mentions a client area from where you can configure your services. So, no personal interventions are required to make a change as it takes time and is inefficient.
Their eligible services include cPanel, so the User Interface is pretty decent and intuitive.
MikroVPS Customer Support
MicroVPS does not mention any Call support number on their Website. But you can issue tickets on their Websites if you face an issue.
The Ticket page is intuitive; you can even include pictures or documents about your issues.
They also have a Knowledge Base for commonly encountered problems which you can check out.
Security Analysis
MikroVPS offers daily backups on their websites for many of their services. They also offer SSL Services. Their SLA (Service Level Agreement0 ranges from 99%-99.9%.
Furthermore, you will get SSH access, PHP 5.2 Support, MySQL 5 support, and many more such features.
This hosting service provider, Windows Option, seems to run Windows Server 2008. Furthermore, MikroVPS have other wide variety of options such as Linux, Solaris, BSD, AROS Research, Haiku, ReactOS, etc. They claim to use R1Soft Server Backup Manager and claim it backs up data quite frequently.
Key Features Of MikroVPS Hosting
MikroVPS provides services suited to your specific needs. So, you can pick and choose what fits your website's needs.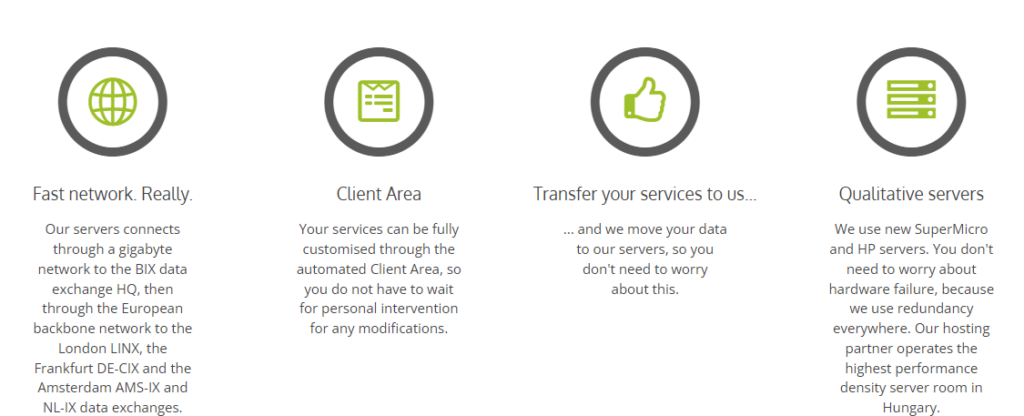 They have SSDs and also HDDs as their Storage. They operate from Hungary, and their servers are located there.
They provide Shared Hosting, LXC Hosting, KVM Hosting, and much more. They also provide Domain Registration Services.
MikroVPS Refund Policy
Unfortunately, MikroVPS doesn't mention any Refund Policy. So, you are unlikely to get a refund if you cancel your Subscription.
But you can withdraw your data after cancellation.
MikroVPS Pros & Cons
Here is a list of the pros and cons of MikroVPS:
Pros
Lot of options to choose from
Good Technology at the core
Offers multiple services
Cons
Does not offer a live chat option
No refund policy specified
Frequently Asked Questions – MikroVPS Review
What types of web hosting are offered by MikroVPS?
MikroVPS offers a lot of Web Hosting Services. They include:
Wide Range of Dedicated Servers
Hosting Servers
Shared Hosting
KVM SSD Hosting
LXC Servers
Storage VPS
OHC VPS
cPanel Hosting
FTP Hosting
How to Transfer the Domain?
You can transfer domains using MikroVPS using the Control Panel. First, you need to unlock your domain. Next, an authorization code will be sent to the transfer domain. Then, open an account with MikroVPS and enter the code to transfer your domain.
How many Servers are there?
They offer a wide range of servers. You can choose what suits your needs. But all of their servers are currently located in Hungary.
Is MikroVPS Hosting good for beginners?
If you need a VPS service or WebHosting Service, MikroVPS provides that. MikroVPS provides you with cPanel. So, it is quite intuitive and useful to beginners.
Why Choose MikroVPS Hosting?
We have explained various aspects in MikroVPS Review, they have various kinds of Hosting, and their core tech is quite good. Along with these, they also have an intuitive control panel.
Conclusion – MikroVPS Review
We thoroughly reviewed various aspects of MikroVPS. We got to know about which services they offer, and we also talked about their user interface.
MikroVPS offers great features like free domain transfer, cPanel, free data backup and much more at an affordable price. MikroVPS also offers SSD storage for faster load times.
MikroVPS offers a variety of hosting plans which are capable of handling different kinds of websites and workloads. Its excellent customer support and informational blog will be attractive for many businesses wanting to host their website.