Hostingraja Support services are being used by many people to host their business websites. You can get HostingRaja domain and various web hosting plans that will assist you to build your website's traffic.
By using this amazing service provider, you can get the best hosting raja windows, VPS, and web hosting services at affordable rates.
In India, Hostingraja has lit up one million small enterprises to bring their website up and available on the internet. They are one of India's leading hosting service providers.
Their contributions include the fastest servers in India, among other things. Their server network latency is only 30 milliseconds which is a huge advantage for the customer using their service.
Above all that for the customer to carry out their process of hosting a web, they need a good customer support team to contact. HostingRaja offers 24*7 customer support and people can easily chat or raise a ticket for any queries.
What is The Best Way To Get Support?
To get support from Hostingraja, customers can make a call to their departments based on your issue. They have different contact numbers for technical support, sales support, and renewal department. Moreover, before calling them directly, you can raise a ticket.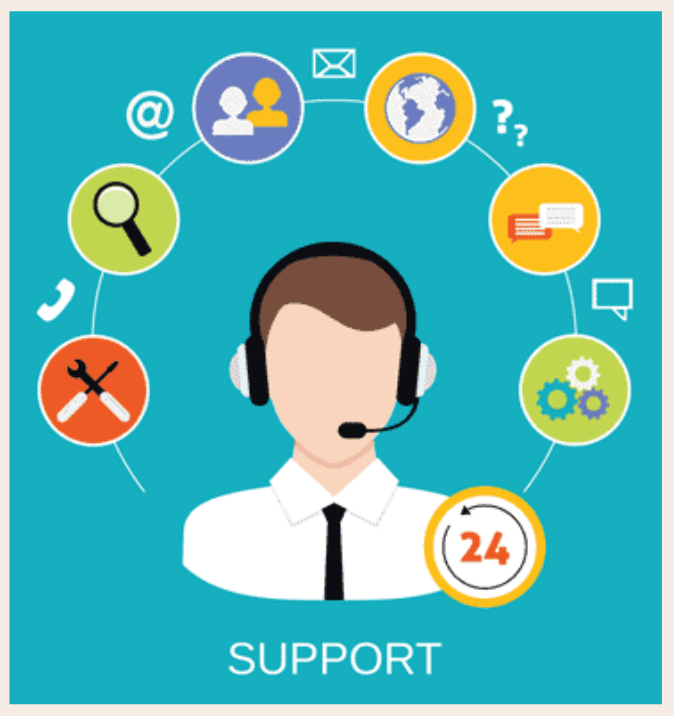 This Link https://www.hostingraja.in/contact will give you all the information about various contact numbers of different departments and if you want to raise a ticket, just click on the blinking red sentence that says Please Raise Ticket before calling support.
The details regarding how you can raise a ticket are given in this link – https://support.hostingraja.in/. You can also start a sales chat by just clicking on the icon showing Click to Start Sales Chat. This will give you immediate answers to your queries.
What is HostingRaja Support Phone Number?
If you want to call the technical support team of Hostingraja, you should be between 10 AM – 6 PM at +91-7624998690 or +91-7624998869. To connect to the sales department you must use the numbers – +91-9629255696, +91-9108468815, +91-8792587421, and +91-9742282377.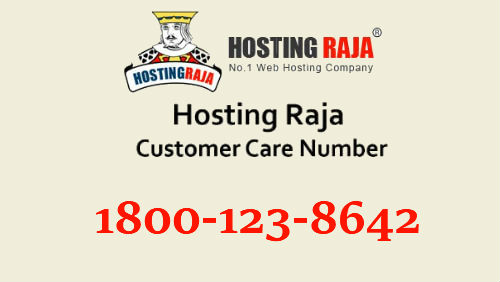 To clarify doubts regarding the renewal policies of your web hosting plans, you can call the renewal department team at +91-7411090119, +91-9980683194, +91-9980682973, and +91-7411090124.
How to Submit a Support Ticket?
Prior to calling the customer support service, it is usually a good idea to submit a support ticket. Fill out the form at https://support.hostingraja.in/ to submit a Support Ticket.
You must then log in to your client portal by entering the email id and password. It is also feasible to log in with a registered/ alternative email id and support PIN. Details regarding how to get a support PIN are given in the same link given in this section.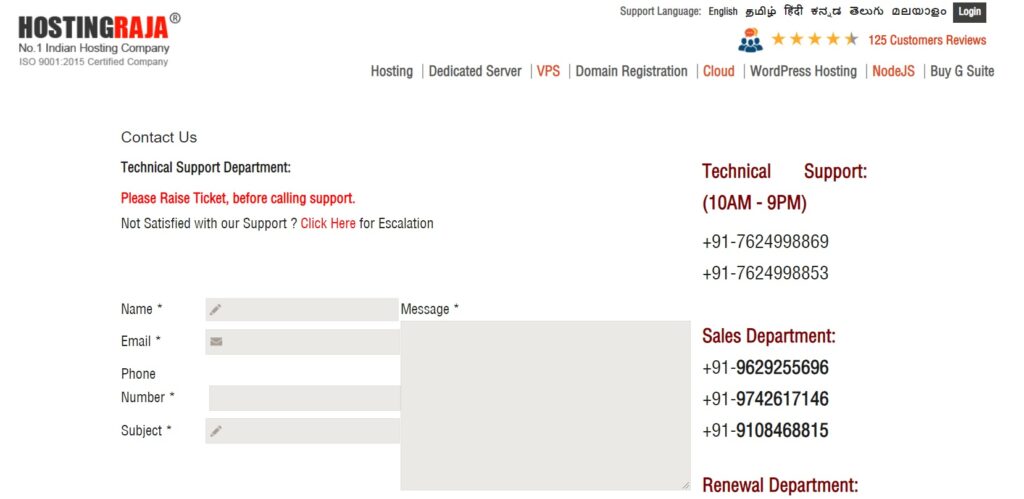 After logging in, look for the support ticket option, click it, and fill in the relevant information in the fields before submitting the ticket. Do you want to know How To Hostingraja Login With cPanel + Free SSL Certificate?
How to Contact Support?
There are three ways in which you can contact the support team of HostingRaja. The first way is to use the chat service. Open the website and click on the Chat option which you can find at the left and right bottom corner.
You can enter your registered email id and then select an issue from the options they give. You can start chatting with one of the Hostingraja Support experts in the customer support team who can guide you with your doubts and queries.
The alternative option is to raise a support ticket. But if still, you are having doubts, then you can call the support team directly via phone.
How to Contact the Hosting Raja Web Hosting Help Center?
Use the ticket or chat support if you need more information regarding the web hosting plans.
Your questions about web hosting alternatives will be answered by the sales staff. Do you want to know about Order Hosting From HostingRaja No.1 Hosting Provider in India?
Visit the website of Hostingraja. You can see two tabs at the left bottom corner and the right bottom corner. If you want to start the chat with the sales team, click on the tab at the bottom right corner which says CLICK TO START SALES CHAT.
But if you want to chat with the tech support team, click on the tab that says Tech Chat at the left bottom corner. Do You Know How To GoDaddy Nameservers? Learn From These Simple Tips
How to Get/See my Support PIN?
You can get or see your Hostingraja Support PIN by using the following guidelines.
Conclusion
For any Hostingraja Support complaints, you can rely on their customer support team which includes experts in various departments. With the help of Hostingraja tickets and chat services,
you can easily solve any issue related to the domain and web hosting services. Hostingraja is a top web hosting provider and has excellent Hostingraja reviews.