Do you get confused or frustrated while working with your hosting service provider as there is a lot of extra information and no reliable support? That will not happen if you choose GeekSpen as your hosting service provider.
GeekSpen keeps it simple and offers you the best quality hosting plans along with quick and reliable support. This hosting platform provides services such as free hosting, reseller hosting, WordPress hosting, etc.
Let us know more about it in this GeekSpen review.
About GeekSpen
Founded about half a decade ago, GeekSpen is a Spain-based hosting service provider. This hosting platform has numerous data centers and believes in offering world-class hosting services to everyone.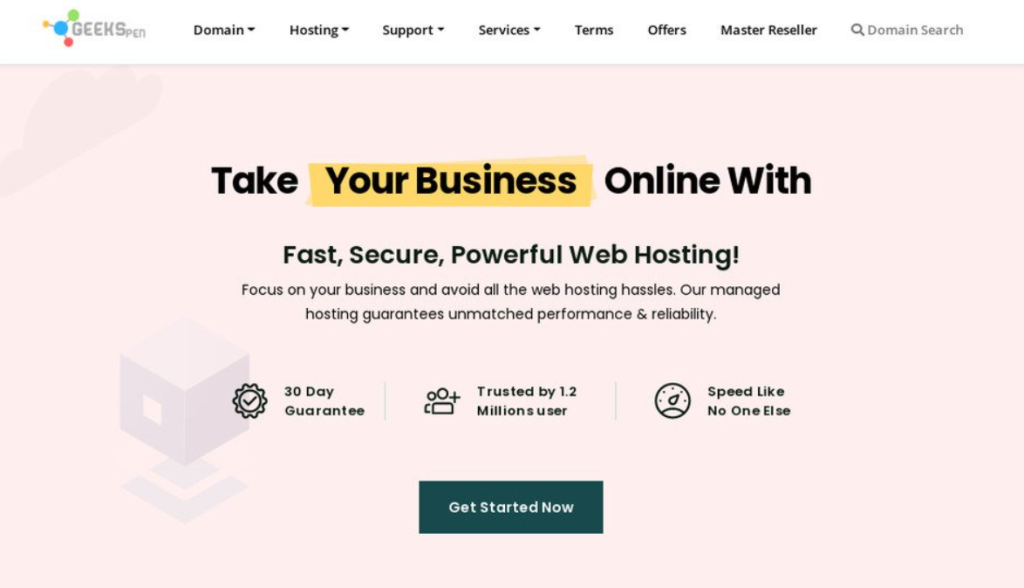 This hosting platform keeps it simple to quickly help everyone understand and use their hosting services.
Some of the services that these hosting platforms offer are licensed reseller hosting, Windows hosting, and WordPress hosting, and there is more on the list, so keep going on this GeekSpen review.
GeekSpen Data Center Location
The three data centers of GeekSpen are located in:
Key Features of GeekSpen
The key features that make GeekSpen what it is are:
Unlimited Bandwidth
If you fear paying extra money for going beyond the bandwidth limit? Well, leave that fear behind as GeekSpen offers you limitless bandwidth. This means no matter how much bandwidth you reach, you will be provided that service for free.
Content Delivery Network
Including Content Delivery Network on your hosting plan ensures that your website functions fast and your customers do not have to wait for a very long time. GeekSpen does the same and gives your website the fastest speed.
Free Domain
With hosting plans offered by GeekSpen, you get an added benefit for your website; a free domain name. Yes, you can register a domain name for your website for free for one whole year.
Plesk/cPanel Control Panel
Another benefit you get with GeekSpen is the user-friendly interface with some of the best control panels, Plesk, and cPanel. You have the option to choose any of them for your plans, but this facility does depend on the plan that you choose for your website. So make a wise decision.
Unlimited Storage
You must often stay up at night worried that your hosting's storage will soon run out and your website will run slow, and to avoid that, you will have to pay money. Walk out of that nightmare as GeekSpen offers unlimited storage for your hosting so that the speed, storage, and money does not run out of your hands.
Free SSL Certificates
You can ensure the safety of connections made by your website by including SSL certificates. With GeekSpen, you could do that for free. How? This hosting platform offers free SSL certificates to ensure the safety of your website connections.
Types of Hosting GeekSpen offers
The hosting plans offered by GeekSpen are:
What Makes GeekSpen Different from Other Hosting
What sets GeekSpen apart from the hosting crowd is its simplicity and variety of services. You get numerous benefits with this hosting platform, such as licensed reseller accounts. Also, you get plenty of free services, so why not?
Conclusion
Let us conclude this GeekSpen review with the best and most unavoidable parts we saw in this review. The best parts were that you get the simplicity and sophistication in the same place. The variety of services is impressive, along with the free services that come with it.
The parts that were unavoidable would be the limited information about plans, data centers, and billing. However, with GeekSpen, you get the facility of reliable customer support, which will help you through all of those services.