A Powerful Beginner Guide Make Money from a create food blog if You are a Newbie: Today, there are a lot of culinary blogs that multiply like mushrooms after rain, grow like a yeast dough.
If you listen to the authors of such blogs, they will say that they all created them just for the soul, they say they love to cook.
On the contrary, if you look at their culinary creations, then many sites and blogs about cooking are hung with banners, teaser ads, where everything sparkles, flashes, and spins.
You know WHY?  
Because that is where the actual treasure is dumped!
I mean the real monetization.
Do you also want to create Food Blog and make money?
Then you have to thank me as I am here to tell you hot and sizzling ways to Create Food Blog and ways to make money out of it.
Let's get started!
---
Why should I Create Food Blog?
Love cooking food; But, should you Create Food Blog?
Here are some top reasons:
If you are mad for food.
You love to capture the hot aromatic sensational foods and sharing with the world.
If you want to make money by feeding your interest.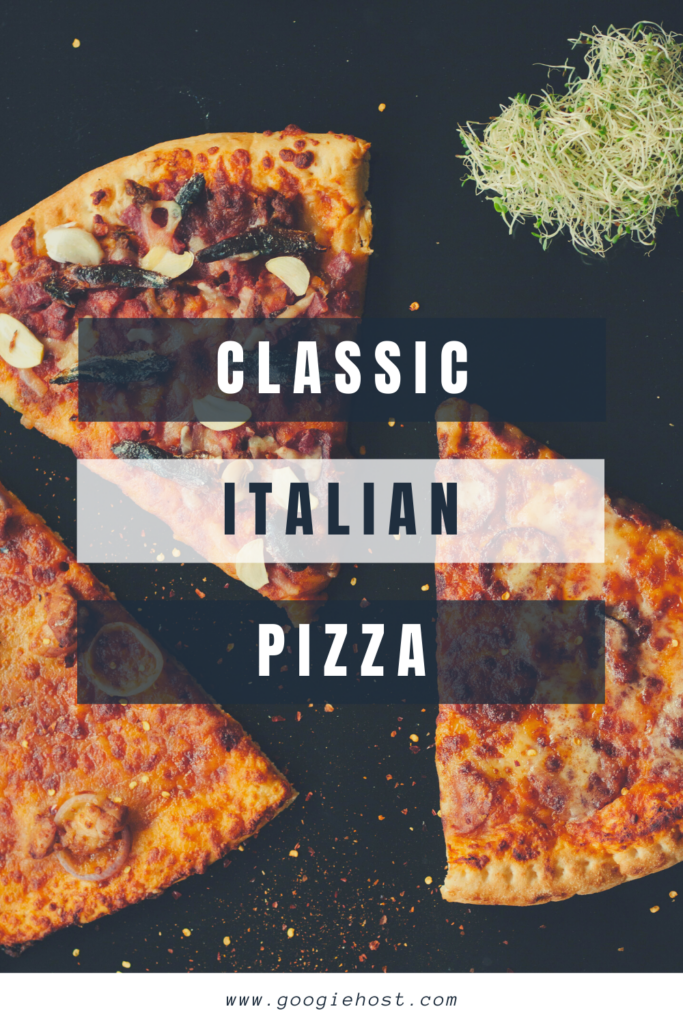 If you fit in any of these cases, then I think food blogging is just for you. It is the best thing that you can start from scratch and make handsome bucks.
There are many blogs, but there are only a few good ones. There are culinary sites that I do not like for stolen content (not always, but often), not verified recipes, and, most importantly, for lack of feedback.
If you have the spine to produce original and creative content, you can reach heights if you choose food blogging.
Start by asking yourself three questions.
What do I do best?
Baking cakes and decorating them fantastically? Do you put things on the shelves in such a way that experts will envy? Or, like Julie from the famous movie, you can create a food blog based on a classic cookbook?

What is missing?
If you often randomly search for some content, there may be very little of it, and it's time to create it yourself. 
Who do I want to write for?
Think about a portrait of your reader. What are these people doing? Where are they? This helps a lot, not only at the stage of thinking about the concept but also later – at the stage of promotion.
---
How to Start a Food Blog Step by steps guide
If you want to start blogging about food, restaurants, different cuisines but don't know where to start, then you are in the right place.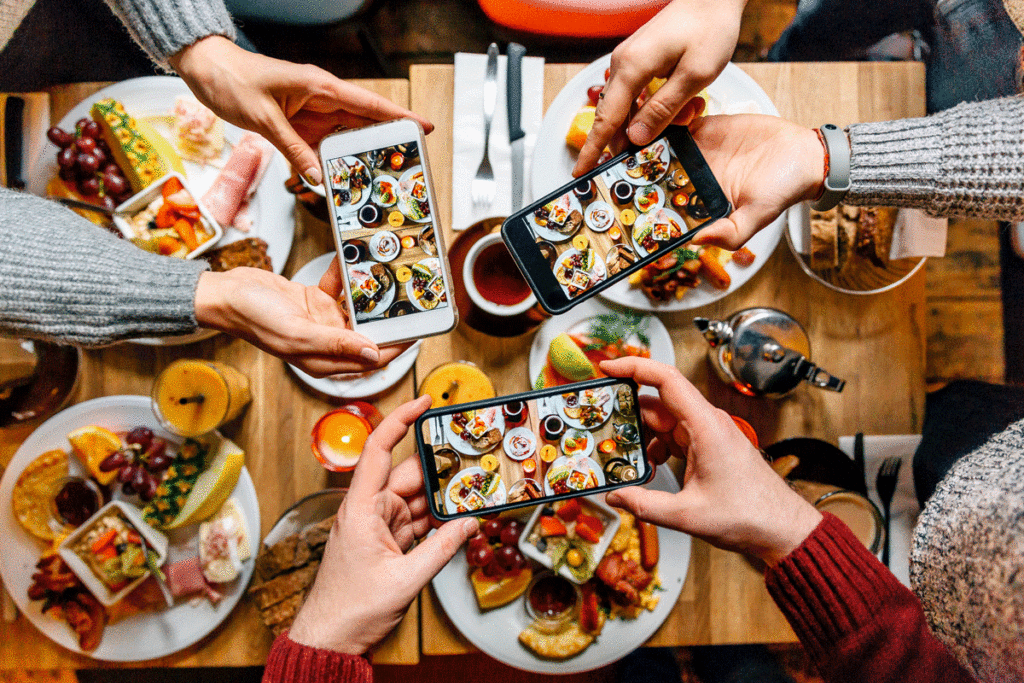 Today I'm going to show you a step-by-step guide on how to become a food blogger and Create Food Blog.
You will learn how to come up with a name for a food blog, how to make money from it, and what you can write about.
#1 Identify a niche
Before starting a food blog, you need to define your niche. In food blogging, there are several options for what you can write about:
General Topics: recipes, reviews of recipes and culinary techniques, cuisines of the world, tips, interviews with chefs, reviews of restaurants;
Restaurants: reviews of restaurants/cafes/bars, interviews with owners, reviews of restaurants/cafes/bars, stories, video/photo reports about visiting establishments, secrets of chefs
Healthy Eating: recipes, reviews, information about healthy food, videos/photo recipes about healthy eating, reviews of healthy food restaurants, interviews with nutritionists;
Raw food / Vegan diet ;
Baby food ;
Drinks / Alcoholic Drinks
You can choose any one niche to start and Create Food Blog. Remember, your niche is what makes you stand out in the crowd.
#2 Buy a matching domain name
The most crucial step about starting a food blog is to choose a compelling name that seduces the visitor to open your website and view your content.
Therefore, you have to purchase a suitable and matching domain name.
The domain name will help the readers identify the type of blog you hold, thereby making it easier for your website to get a good number of readers.
Choose exclusively trusted domain registrars. We have already covered an article on how to get a branded domain name for your food blog.
#3 Choose the best web hosting plan for food blogs
Choose the best web hosting plan from a suitable hosting provider to store all your website's important data. Feed your website with all the necessary add ons.
This way, you will end up making a food blog that performs well and gives solid competition to its competitors.
You can get unlimited hosting from InterServer at just $1 for 3 months!
In my opinion, you must try this hosting for your food blog.
#4 Install WordPress
WordPress is a modern, dynamic, understandable platform. It has a ton of plugins and templates, including free ones. To start a blog on your own domain, you need to pay for hosting (additional costs).
Just install the WordPress and get started with the initial set up of your food blog.
If you are having any issues with WordPress's installation, please check this easy guide for how to install WordPress.
#5 Find and install the best Food WordPress theme
The WordPress theme will become the culinary blog's actual backbone. It will frame :
Visual layout 
External appearance 
Content organization 
Choosing the right WordPress theme that gives you the options you need is a strategic decision.
Using WordPress as CMS, you can customize and enhance the look and feel. Pick a free WordPress theme to get you started. The free theme is the same as the paid one, only with trimmed features.
#6 Set up your Google Analytics, Webmaster Tools
In the steps to Create Food Blog, it is crucial to keep track of your website's performance. This is where Google Analytics and Webmaster tools come to the rescue.
They will keep you updated by providing the current status of the website so that you can make the necessary changes and upgrade your marketing status.
#7 Write your first post!
Write and publish multiple posts.
Do it regularly, and you will be surprised. But, the most difficult thing is thinking and preparing for the publication stage.
You can endlessly describe tasks and even a whole business plan for a blog, customize the design, customize widgets, but the fear of the first post will one day have to be overcome.
You can prepare some posts in advance and then release them at regular intervals. This will give you a head start to prepare new content and generate ideas.
Congratulations! You now have your blog!
But, You are not done yet, the actual work to Create Food Blog has just started!
#8 Grow your audience
Once you have set up your blog, devise ways of winning the hearts of your readers. Give them the best of your knowledge and provide them with unbeatable content.
In this way, you will end up making a huge loyal audience who will love your culinary blog.
#9 Monetize your blog
There are different ways by which you can monetize your food blog. Let me name a few.
Affiliate marketing.
Advertisements
Email marketing
Sell ebooks
Sell courses
Sell digital products
Sell coaching services
Secure sponsorship
I hope this has well-fed your curiosity, but there are still other methods of monetizing your blog.
---
How to get organic traffic to your Food Blog?
Once you have set up and Create Food Blog, the next main focus is to drive as much traffic as you can. This you can do by:
Purchase a high-quality camera and take great photos.
Write Compelling Post Titles
Find out what your readers want
Always use SEO friendly content
Try to show Related Posts.
Grab attention by improving graphics and presentation
You can also try Guest Blogging.
You can always use Social Media platforms to expand your business.
---
Top 5 Best Food Blogs to Follow on Instagram
There is a huge competition in the field of food blogging on social media, especially on Instagram. There is a huge variety of Food bloggers on Instagram who displays their astounding cooking skills.
You can also start a food blog on Instagram. There are "n" number of food blogs.
Well, I would recommend you check out the following blogs on Instagram because of being highly amazed by their skills.
#1 Dishing up the dirt
#2 Damn Delicious
#3 Cooking Classy
#4 Closet Cooking
#5 Minimalist Baker
---
Summing Up
This is all about how to Create Food Blog and ways of monetizing it.
If you have a never-ending passion for food, and you want to showcase your artistic skills, then you can surely use the above-described steps to set up your blog.
Cook a stunning blog with my recipe and enjoy sharing your delicious talent with the world!