Keeping your identity safe on the internet is hard these days. However, there are many ways to keep your identity anonymous and access content without revealing yourself. But how?
You could use tools like a proxy server to keep your identity private. A residential proxy server is a lot safer. Let us look at some of the best residential proxies providers in 2023 and help you stay safe on the internet.
What are Residential Proxies?
A proxy is a gateway between your device and the resource you are trying to reach. The benefit of a proxy is that it offers an IP address so that you can access resources without revealing your IP address.
An IP address can reveal much sensitive information about you, even down to your street. Therefore, your identity is bound to your IP address, which could also block you from accessing some websites due to the location or other reasons.
However, having a proxy server on the route will help you access any website by providing a new IP address.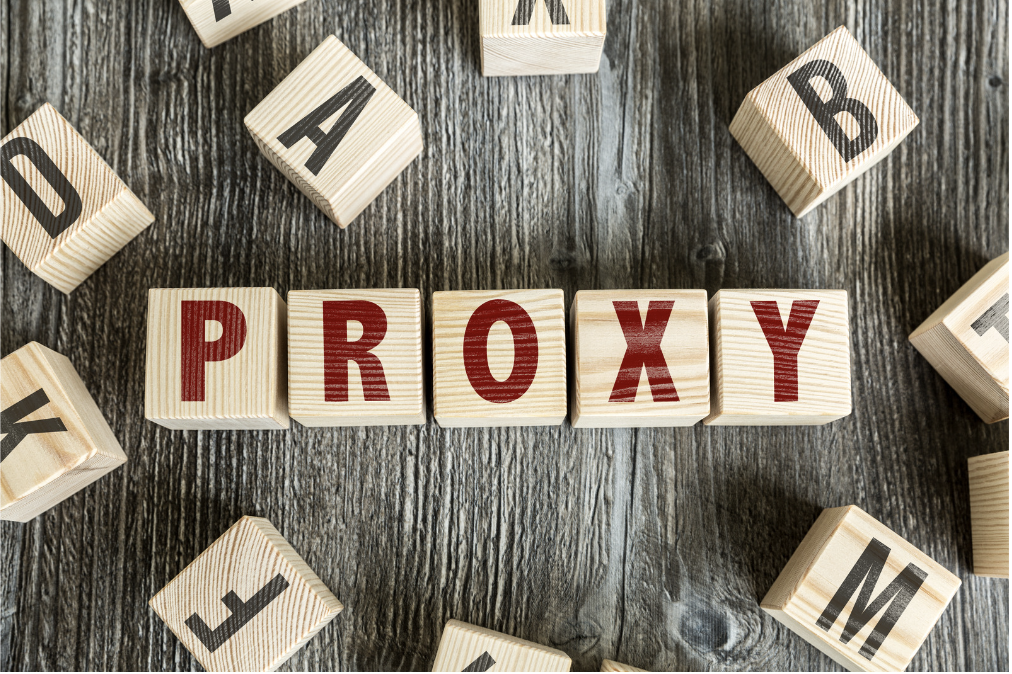 The difference between other proxies and residential proxies is that many different types of proxies offer an artificial IP address which can be detected by websites and might lead to blocking.
A residential proxy provides an actual IP address bound to a location. Therefore, the websites identify you as a real person and give you access to the content.
Short on time? Here Are the Best Residential Proxies Providers in 2023

✅ IPRoyal: Seeking scalable plans at lowest cost? If yes, then IPRoyal can be the Right selection for you, providing 100% transparency and reliable proxy services, 24/7 customer services just at $7/GB.

✅ Oxylabs: One of the largest residential and best Residential proxy pools with over 100M+ proxies supported by patented technologies and a potent scraper for fraud protection and monitoring starting from just $15/GB.

✅ Bright Data: If you require unlimited scale with 99.99% uptime and real time network status monitor, then try BrightData that is powered by top notch residential proxy infrastructure with excellent support service.
7 Best Residential Proxies Providers in 2023
As you know, residential proxies are safer than others and provide an actual IP address. Let us now look at the best residential proxy providers in 2023 that can offer you the best speed and security. 
Like all proxy providers here, IPRoyal is an affordable hosting platform that offers excellent privacy and security features at amazing prices. With IP addresses from 195 countries down to the city, it is perfect for someone who likes custom-made proxy plans.
This platform ensures you are not blocked by any website while keeping your real identity under the hood. Also, they provide ethically sourced IPs, so everything is done safely.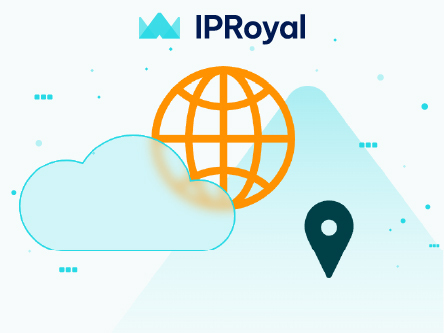 Key Features
Let us take a look at the features offered by IPRoyal.

🔶 Never Gets Blocked: IPRoyal ensures that you never get blocked on the internet as it provides IPs powered by actual users, and nothing is fake.

🔶 No Long Term Contracts: You do not have to sign a contract and pay the complete amount when you join IPRoyal. Here, you can pay for the resources as you go with no pre-defined plan.

🔶 Auto-Rotate: To ensure the best privacy services, this platform changes the provided IP address at intervals, which you can define as per your wishes.
Plans and Pricing
IPRoyal offers a customisation option. Therefore, you can create the plan and pay accordingly, the starting plan starts from $7/GB to custom plans.
Performance
IPRoyal provides a flexible plan structure at affordable prices. It provides a safe environment and avoids blockage in maximum cases. However, this platform might slow down at times. Also, it could be a little confusing to work with for newbies due to lack of self-help resources.
Oxylabs is a famous proxy server provider company. This platform offers many types of proxy servers, including residential proxies. Here, you can choose from many location options for your residential proxy.
With Oxylabs, you will never get blocked while scraping, as this platform offers a continuously rotating proxy pool. It also provides you with tools like geo-targeting and unlimited concurrent sessions.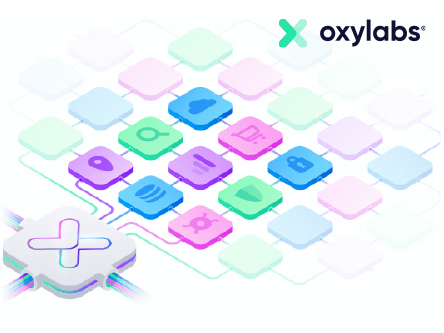 Key Features
These are a few features offered by Oxylabs.

🔶 Unlimited Concurrent Sessions: Many proxy companies charge extra for concurrent sessions. However, that is not the case with Oxylabs, as this platform allows you to have as many concurrent sessions as you want.

🔶 Global Coverage: Oxylabs can provide you with IP addresses from 195 countries. This platform can come down to specific locations, such as the state you want an IP address from.

🔶 Zero IP Blocking: Now, you will not have to worry about your IP getting blocked as Oxylabs ensures that their residential proxy can bring the IP blocking down to zero.
Plans and Pricing
These are the plans offered by Oxylabs.
Performance
Oxylabs is most suitable for big businesses and binds you to fewer limits than many other proxy companies. Also, this provider provides an average 99.95% success rate and 0.6s proxy speed across its over 100 million residential IPs. Oxylabs is reliable for a safe internet experience for many other reasons.
---
Bright Data boasts of its services since 2016 and provides 350M unique IPs from various countries and states. We cannot argue with that because Bright Data is pretty great at what it does.
It provides unlimited concurrent sessions, a 99.9% success rate and reliable customer support to help you whenever you want. It ensures you are provided with the largest GEO coverage, the best speed and more.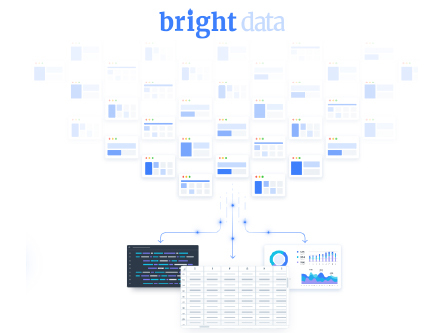 Key Features
What are the critical features offered by Bright Data? Let us take a look.

🔶 Control Panel: You are provided a control panel to easily manage all your IPs from the Bright Data Control Panel or API.

🔶 Customise Rules: With Bright Data, you can customise what you would like to be presented when you search for something on the internet by setting custom rules for optimised results.

🔶 Largest GEO Coverage: Bright Data claims to provide the largest GEO coverage, as it can help you target specific countries, cities, zip codes, carriers and ASN.
Plans and Pricing
Let us look at the Residential proxy plans offered by Bright Data.
Performance
Bright Data is the perfect destination for those who want various IP options set in multiple locations. It provides excellent set-up tools, customer support and more. However, the prices are a little high and might not always suit a newbie. Also, the Chrome extension could be better.
---
Residential proxy plans from Smartproxy come with 55M+ ethically sourced residential IP pools from 195+ locations worldwide. This platform utilises the best-in-class technology, such as HTTP(s) and SOCKS5 protocol support, to ensure the best experience.
This platform is where there is room for your choices and growth. You are provided with a dashboard which can include the features you want. Also, you can choose residential proxy plans for specific needs.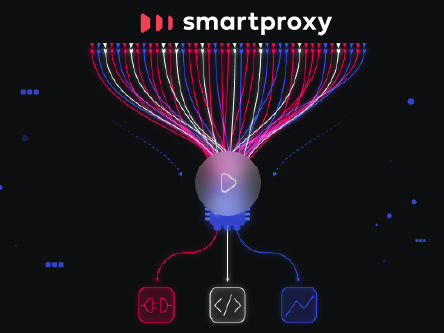 Key Features
Let us take a look at what Smartproxy has to offer.

🔶 Scaling: As Smartproxy offers you an opportunity to self-start at their dashboard, you have the option to use scaling tools to manage your usage of resources.

🔶 Requirement Specific Plans: This platform provides various options based on your specific needs, whether Web scraping, Multi-accounting, or anything else Smartproxy can provide for all.

🔶 14-Day Money Back Option: To attain your trust in their services, Smartproxy offers a 14-day money-back option.
Plans and Pricing
These are the Residential proxy plans offered by Smartproxy.
Performance
Smartproxy is excellent due to its vast IP pools and responsiveness, even for mobile phones. This platform offers plenty of plans to choose from for multiple needs. However, there is room for improvement in the customer support system provided by the platform.
---
NetNut provides many types of proxies. By variety, we mean it also offers multiple types of residential proxies, which means you have more options to choose from. With 52M+ residential IPs in 200 countries, this platform offers you the best anonymity on the internet.
The geo-coverage provided by NetNut is impressive as it can get as specific as particular city/state targeting. Also, there are no additional fees for concurrent sessions at NetNut.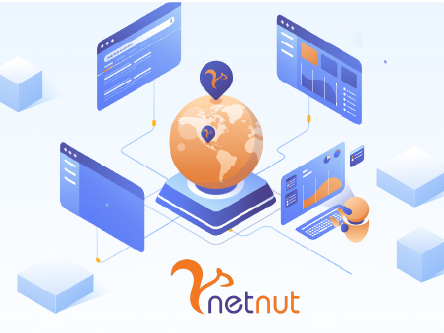 Key Features
Let us look at a few features offered by NetNut.

🔶 Rotating Proxies: Your identity should never be compromised, and therefore, NetNut provides a different IP for every browsing session by default.

🔶 Dedicated Private Pools: Most proxy companies provide IP pools that multiple users share. However, NetNut offers a private IP pool based on your target to ensure the highest success rates at the maximum speed.

🔶 Sticky IP Sessions: Websites may get suspicious if you have multiple IPs throughout the session. Therefore, to avoid raising suspicions, NetNut provides sticky IP sessions that ensure the same IP address throughout the session.
Plans and Pricing
These are the residential proxy plans offered by NetNut.
Performance
NetNut offers excellent speed with many exceptional security features. However, it can experience speed bumps at times. Also, you need to be provided live support on small plans, which could become an issue in the long run.
---
Webshare offers various features on its residential proxy plans with a simple user interface.
You can gather all the information you want from the internet, whether it is ad prices, competition or anything else; you can now do it without revealing your real identity.
This platform uses various measures to provide fast speed and dedicated network bandwidth.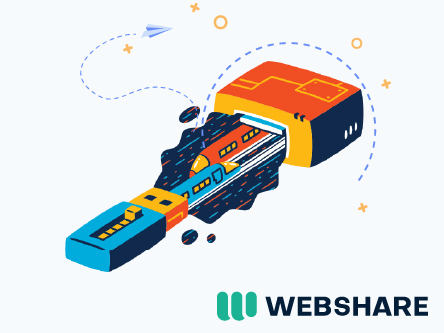 Key Features
Let us discuss the features offered by Webshare.

🔶 Global Coverage: You will be provided IP addresses from about 195 countries to ensure your identity is never tracked and there are no suspicions.

🔶 Aggregate Network 100 Gbps: Your identity and all the sensitive data will always be kept safe as Webshare provides a 100 Gbps Aggregate Network.
Plans and Pricing
These are the residential proxy plans offered by Webshare.
Performance
Webshare can be relied on many subjects such as fast speed and great privacy if identity and sensitive information about you. However, there are no simple methods to contact the support team and no trial period offer.
---
The final best residential proxy in 2023 is Asocks. This platform offers truly affordable plans which are suitable for a variety of users. There are various features provided to offer the best anonymity.
With 99%+ successful connection rates and high response speed, this platform can help you immensely. Asocks will increase resources per your needs and let you have the safest environment for gathering information without any blockage.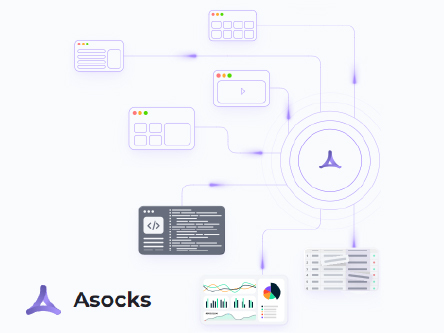 Key Features
Let us see what Asocks can provide to its users.

🔶 Clean IPs: To avoid getting banned, Asocks own their proxy infrastructure to prevent any blockage.

🔶 Constantly Growing Pool: As your needs grow and the need for anonymity rises, Asocks provides a constantly growing pool of IPs.

🔶 Custom Solutions: To best suit your needs, Asocks updates its features to help you get the most suitable proxy plan.
Plans and Pricing
Asocks charges $3/GB for both of its proxy plans.
Performance
Asocks does a great job at providing IPs from specific locations, and the customer support team is quite reliable. However, this platform could do a lot better at speed and pricing.
Benefits of Choosing Residential Proxies
As you might already know, a proxy server keeps your identity safe and prevents your IP address from getting blocked from specific websites. Your country could have strict rules about some things, making a website unavailable to you.
However, with a proxy server, you can access the blocked content as the provider offers you a new IP address that is not blocked, primarily from other countries.
Residential Proxies vs. Data Center Proxies
We have already discussed the various benefits of using a residential proxy. Let us examine how a residential proxy differs from a data centre proxy.
FAQs – Best Residential Proxies
What is the cheapest Residential proxy?
Proxies are comparatively cheaper when you buy them for a long-term plan or with a considerable GB capacity. All of the proxy providers on this list are affordable. However, some of the cheapest residential proxies are provided by Smartproxy, NetNut, etc.
What are the best residential proxies for beginners?
A few beginner-friendly proxy server providers on this list include Oxylabs, Smartproxy, etc. Most of the proxy server providers listed above provide excellent customer service who would be eager to help you, so you can choose anyone and start even as a beginner.
How Much Does a Residential Proxy Cost?
The cost would depend on the proxy server provider you choose. However, the plan's cost will decrease as the GB capacity and term increase. Prices could go as high as $15/GB to as low as $3-4/GB.
Can residential proxies be Anonymous or traced?
The benefit of a residential proxy is that you are provided with an actual IP address located in another country. Unlike other fake proxy IP addresses, which websites can identify, residential proxy IPs are seen as real IPs and, even when traced, will not raise any suspicions.
Can you use residential proxies anywhere?
Yes, they can be used anywhere and for various purposes. Several platforms offer specific residential proxy plans to suit client-specific needs.
Which are the best residential proxies for sneaker bots?
IPRoyal, Oxylabs and Smartproxy are some of the best residential proxies for sneaker bots based on the security they provide and the affordable costs.
Conclusion
You are now ready to buy the best residential proxy provider in 2023. We have looked at the various features each proxy offers and at what cost. Also, we briefly reviewed the performance of each provider.
All the residential proxy providers on this list are affordable and easy to work with. Therefore, decide what features you want to buy, the most affordable and suitable residential proxy that can offer you a knowledgeable and uninterrupted experience online.
Top #7 Best Residential Proxy Providers in 2023 (Quick Recap)
| | | | | |
| --- | --- | --- | --- | --- |
| Name | Countries | Proxy pool | Prices | Link |
| IPRoyal | 195+ | 2 million | $7/GB | Try Now  |
| Oxylabs | 195 | 100 million monthly IPs | $15/GB | Try Now |
| BrightData | 195+ | 72 million monthly IPs | $10.50/GB | Try Now |
| Smartproxy | 195+ | 40 million | $8.5/GB | Try Now |
| Netnut | 50+ | 52 million | $15/GB | Try Now |
| Webshare | 195 | 30 million | $7/month | Try Now |
| Asocks | 150+ | 7 million | $3/GB | Try Now |