Are you into Blogging for a long time or are you a novice blogger or Do you want to track the current performance of your blog?
Well, whatever the case may be, we are here to help you!
You need to know who is on your website, who reads your posts, and all the information about them.
In this way, you can target your marketing efforts to the right people, people who need your services.
This is the point where SERP tracking tools come into play!
Every tool has its own features. The secret is to find the most appropriate tool for you.
Here, we have listed the 7 Best Free SERP Tracking Tools that will help you detect the current scenario of your website, that too without digging into your pockets.
Here we go!
Best Free SERP Tracking Tools 2022
Let's now compare 7 Best Free SERP Tracker tools to find the best fit for your business:
1. SEMrush – Best SERP Tracking Tool
Next on the list is SEMrush. It is suitable for all your research, analysis, and execution of SEO activities.
It is unique because it not only allows you to conduct keyword, competitor, website structure, and backlink research
but also helps you execute these insights through social media and content marketing calendars.
For companies looking for centralized tools, it is best to manage most, if not all, SEO plans.
SEMrush Key Features
Let's look into the Key Features offered by SEMrush:

🔶 You can keep a track of any keyword and domain

🔶 Check the status of your competitors

🔶 You can download the pdf report

🔶 Smooth SEO tracking

Plans and Pricing
SEMrush offers 3 plans:
---
2. Ahref – Best SEO Tool For Growing Search Traffic
Ahref is one of my favorite SERP tracking tools. It provides weekly updates about the keywords.
You will be alarmed not only about the best keywords but also the status of their ranking.
You can keep a track of the performance of the blog with the help of this amazing tool. Its effective user interface makes it very convenient to use.
Ahref Key Features
Let's look into the Key Features offered by Ahref :

🔶You can use it to track your performance when compared with your competitors

🔶Regular keyword suggestion

🔶 Helps you track your competitor's website through site explorer.

Plans and Pricing
Now, talking about the plans offered by Ahref. Ahref offers 4 plans. They are:
---
3. SE Ranking – Great & User-Friendly Tool
It is a pocket-friendly SERP Tracking tool. It offers a variety of features that depends on your need and budget.
Some of the noteworthy services are website audit, backlink monitoring & checking. Moreover, it also creates a marketing plan for you.
You can always check the status of your website on certain keywords. It is a complete package that can help you upgrade your website.
SE Ranking Key Features
Let's look into the Key Features offered by SE Ranking :

🔶 Backlink Checking & Monitoring

🔶 It suggests Keywords

🔶 Offers Tracking in all locations

🔶 SEO/PPC Competitor Research

🔶 SEO Reporting

Plans and Pricing
SE Ranking offers three plans:
---
4. SERPWatcher – Overall Best SERP Tracking Tools
This SERP tracking tool is offered by Mangools. You can consider this tool as an alarm for your blog.
It updates you about the important requirements on your website. All the major changes are reported via emails, thus making it convenient for use.
SERPWatcher Key Features
Let's look into the Key Features offered by SERPWatcher :

🔶 Allows SERP tracking from any device

🔶 Keeps you updated about the keyword statistics

🔶 Allows you to share your reports and alerts with your clients.

🔶 Daily updates about keywords.

Plans and Pricing
SERPWatcher offers three plans for the users to choose from:

---
5. AccuRanker – Ultimate SERP Tracking Tool
One of the most accurate tools that I trust is AccuRanker. It provides data that is 100% reliable.
One of the eye-catching features of AccuRanker is its integration with Google Analytics and Search Console.
You get a real analysis of your blog so that you can always outrank your competitors.
AccuRanker Key Features
Let's look into the Key Features offered by AccuRanler :

🔶 You can add unlimited domains under one account

🔶 You can check whether your SEO strategy is working right or not.

🔶 Complete access to history

Plans and Pricing
However, the Yearly plans can be a bit cheaper, it will cost you around $116/month [ Start 14 Days Free Trial ]
---
6. SERPWatch – Most Advanced Rank Tracker Tool
Seawatch is another popular SEO software that allows you to research keywords, backlinks, and competitor strategies to help your website content rank higher in Google SERPs.
It stands out in the crowd as it provides in-depth analysis and research history.
Moreover, it serves new entrepreneurs or small businesses with tight budgets who need full-featured SEO options.
SERPWatch Key Features
Let's look into the Key Features offered by SERPWatch :

🔶Reliable rank tracking

🔶Keyword analysis

🔶 Offers a 15-day free trial

🔶 No hidden costs or additional fees

🔶 Easy online payment

Plans and Pricing
SerpWatch offers a plan as Get 5 months free with Annual. The cost varies depending on the number of keywords you wish to track.
---
7. WhatsMySERP – Powerful Rank Tracker & SERP Tracker Tool
I would suggest WhatsMySERP, to be the best choice if you are looking for an absolutely free tool.
This will provide you with Best performance results for your blog. You need to sign up and then, you will be able to check unlimited keywords.
Even the premium version starts at the price as low as $4.99/month.
Notable Key Features
Let's look into the Key Features offered by WhatMySERP:

🔶 Accurate reports

🔶 Unlimited keywords

🔶 Effective free SERP tracking

🔶 Automatic Daily Updates
Plans and Pricing
The premium plan for WhatsMySERP starts from $4.99/month for 25 keywords.
You can always try a free version, but that is applicable only for 10 keywords.
Why We Should Invest in SERP Tracking Tools?
Well, it is obvious for you to think that Why should you invest in SERP tracking tools?
I mean why just starting the website by picking the right domain and hosting is not enough?
Imagine yourself preparing to outrank the topper of your class. Do you think it is possible without conducting examinations or tests?
Absolutely NOT!
SERP tracking is similar to the tests, that help you analyze the current scenario of your blog. It helps you compare the performance of your blog on the basis of keyword ranking.
With the help of SETRP tracking, you get to know whether your hard work is paying off, or if is it just going in vain.
Investing in the right SERP tracking tool will help you excel over your competitors in the market.
You come to know the places where you are lagging. You get the chance to improve, thus you multiply the chances of your success.
Features Why We Should use Best SEO SERP Ranker Tools
We are in a competitive world! With the variety of options available in the market, it becomes difficult to choose the right SERP tracker tool for your blog.
We are here to help!
Remember, the goal is to be on the First Page. The right SERP tracking tool will perform this function:
It will analyze which keywords your website has ranked the highest, and focus on improving these keywords.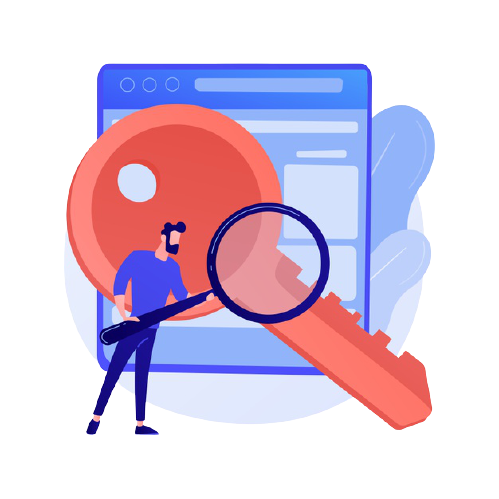 The above analysis will help you keep an eye on your Competitors, the mistakes that can cost you your rank, the places where you can rank higher, and much more.
Now, I hope you realized the necessity of the right SERP tracking tool in maintaining your online presence.
Which SERP Tracking Tools are Best for Small Businesses?
Provided with the list of the best SERP tracking tools, now it will be easier for you to find the right pick for your blog. You must realize the need and demands of your blog.
Go through the plans and pricing of the 7 amazing SERP tracking tools and find the tool which just fits your purpose.
FAQ's– Which SERP Tracking Tools are
What Does SERP Stand for?
SERP stands for Search Engine Results Page.
It helps to track the performance of your website in order to make you stand out in the crowd.
What is SERP Ranking in SEO?
Remember, starting a website is not enough. You need to be on the first page when the results are displayed. SERP ranking will you a lot in this.
The keywords that can help you rank higher and the strategies that you can adopt to be the toughest competitors, everything can be done through SERP ranking.
How do you track an Individual SERP Ranking?
You can track an Individual SERP ranking with the help of SERP tracking tools.
They will display the results and your rankings depending on the keywords you entered.
You can then download the report to find what made you lag behind.
What are the TIps to get your Site on the First page of Google SERP?
Here are a few tips in my opinion that can help you. Have a look!
1. Encourage more website traffic by adding H2 and H3 tags to the article.
2. Create long-form content from existing content.
3. Organize your content into topic clusters to help enhance search "signals.
4. Regularly review and optimize your SEO content
Conclusion
This is all about the Best free SERP tracking tools for beginners in December, 2022.
Choosing the right type of SERP tracking tool will help you answer crucial questions like:
The right type of SERP tool will help you overcome the mistakes that are hindering your website from ranking on the first page.
Go through the list of Best SERP Tracking Tools that we have listed for you, and take your online presence to the next level.
Happy SERP Blogging 😍!