Web hosting solutions are highly looked for as businesses are keen on online and digital presence. However, it's challenging to choose one web hosting company from the swarm of many. But we help you overcome the challenge by continuously coming up with reviews for web hosting companies.
For today's review, we have come up with Webzilla review which is a hosting company with 17 years of experience and has some great features. Go through this review to know everything about Webzilla.
About Webzilla
Webzilla was established in 2005. They provide enterprise-class IT solutions for the most data-intensive industries using traditional dedicated servers, colocation options, and content delivery network services.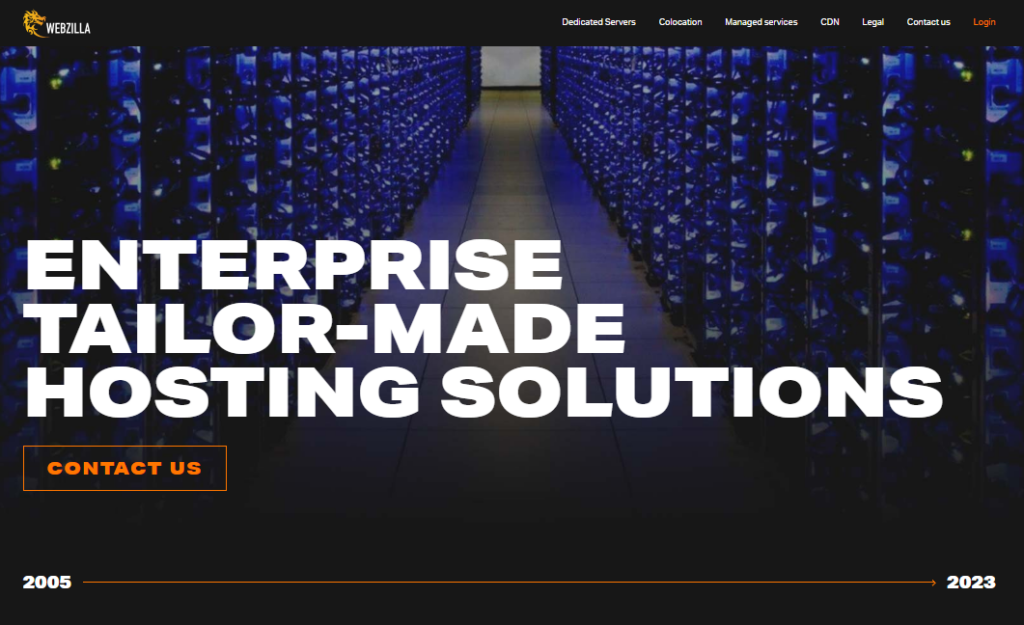 Webzilla is a part of XBT Holding S.A. to leverage its expertise in the internal services offered by the subsidiaries of XBT.
Test & Analysis
We analyzed Webzilla on multiple parameters which are important for reviewing the company. Hereinbelow are the results of our analysis.
User Interface & Ease of Use
Webzilla offers a modern and intuitive control panel that is easy to use and brimming with features. It allows you to control every server aspect with extensive administrative capabilities. Additionally, the web interface is smooth and easy to navigate which further extends the ease of use of the platform.
Webzilla Customer Support
Webzilla has two support offices, one located in Europe and the other in America. They offer 24/7 technical support, while sales support is only available during working hours. You can contact the support staff using email, telegram, and live chat.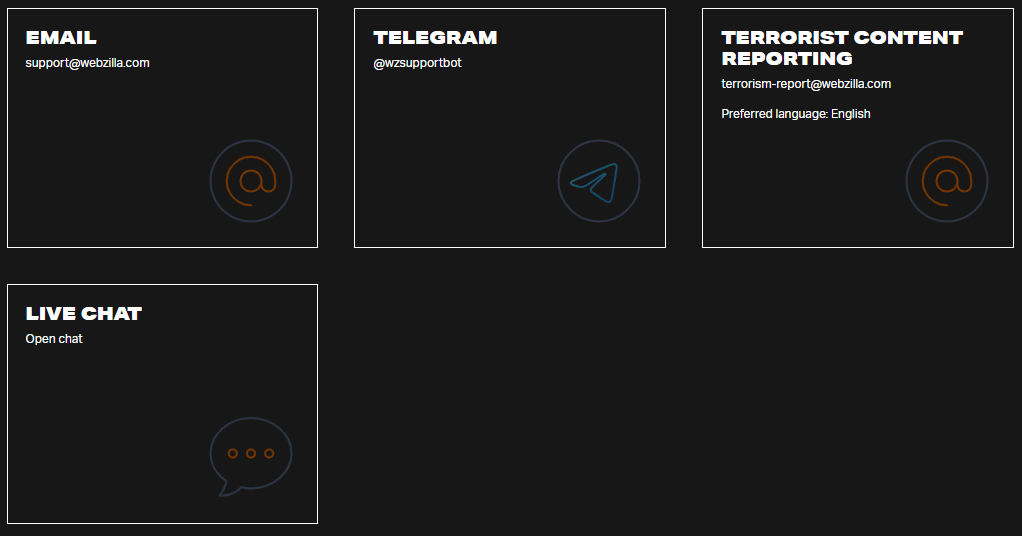 The live chat feature is only reserved for urgent issues, and all technical queries are resolved using the ticketing system.
Security Analysis
Webzilla provides good protection against malware, attacks, and any other malicious activity on your servers. The traffic is filtered, so any suspicious activity is stopped before it can harm the servers.
Key Features of Webzilla
Here are some of the main features of Webzilla.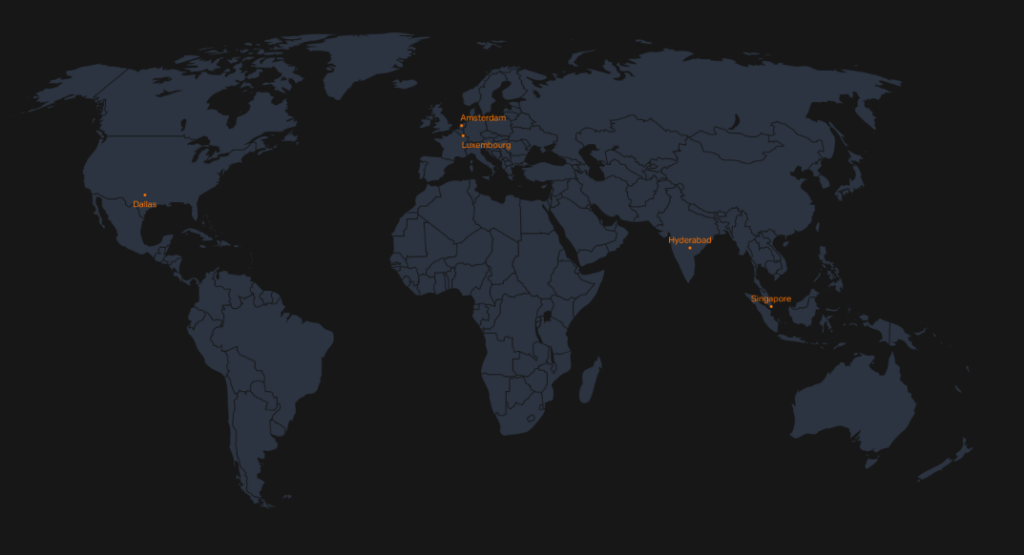 Webzilla Pros & Cons
While testing out the web hosting service provided by Webzilla, here are some of the pros and cons we noticed. 
Pros
Managed and unmanaged dedicated servers 
Customizable server specifications
Extensive support for high bandwidth and data-rich applications 
Cons
No prices are mentioned on the website
FAQs- Webzilla Review
What is the refund policy of Webzilla?
You can request a cancellation and refund if you're not satisfied with the service provided by Webzilla.
How many Data Center Locations does Webzilla provide?
Webzilla has data centers in India, Singapore, North America, and Europe.
What are the Types of Web Hosting Webzilla Offers?
Conclusion- Webzilla Review
Overall, Webzilla offers high-end solutions specializing in cloud hosting and dedicated servers. They also provide data protection, colocation services, and an impressive content delivery network. Webzilla should be a good pick for people with higher-end hosting needs but might not be a good pick for people who require entry-level hosting services. 
So, concluding this Webzilla hosting review, we can say that the choice of platform highly depends on specific user needs. So, consider your requirements and then make a decision.