Web hosting is quite popular nowadays and comes with numerous difficulties and complexities. But to make this process easier and more efficient, the market has seen the introduction of uncountable online hosting providers that offer you multiple features at the lowest possible costs. They work wonders and make your work free from difficulties.
One such platform is NetForChoice which deals in several hosting services from web hosting to dedicated servers. It has a decade full of experience in this field, and it has made its place as one of the most trustworthy alternatives in this competitive market.
We have come up with an in-depth review of the features and plans NetForChoice offers you covering all aspects that a beginner should keep in mind while making a decision.
So let us dig into this NetForChoice Review.
Overview of NetForChoice
Established in 2015, NetForChoice is an online hosting provider that allows you to purchase customized plans that easily fit your requirement and budget. It offers hosting, cloud, and enterprise services of many kinds with dedicated servers at the most affordable rates.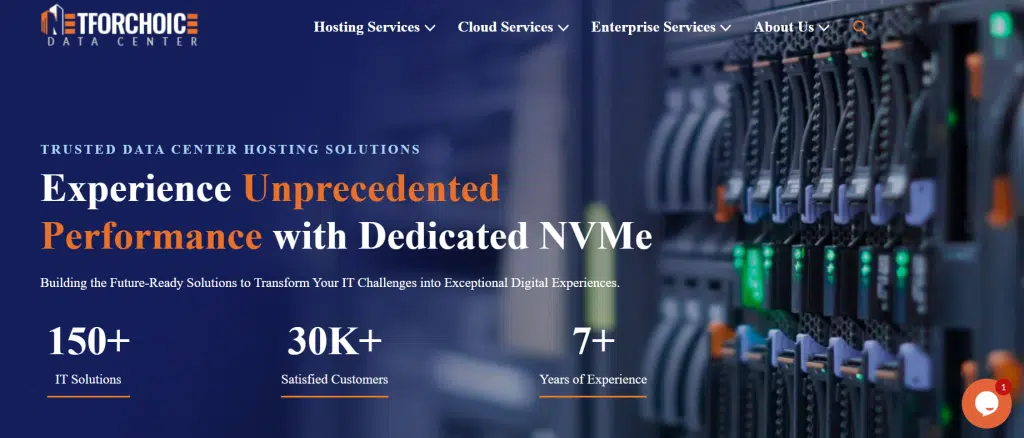 It comes laden with total security and robust technical support to make your work easier, enhance performance, protect your data, and deliver the best experience.
Test and Analysis
Before choosing a platform or a plan that fits well with your requirements and budget, you should carefully analyze different alternatives with the concerned areas of work as follows:
User Interface & Ease of Use
NetForChoice is a dynamic platform that comes up with numerous services. It provides you with hundreds of email accounts and MySQL databases supporting PHP. It furnishes you with a completely web-based VPS management panel to manage your day-to-day activities.
The user interface is highly efficient, easy to use, and has massive storage capacity. It uses the RAID 10 disk ray and DDoS protection via a firewall that secures your data and prevents fraud.
NetForChoice Customer Support
Customer support is one of the many building blocks of a business and is essential for online service providers. A business needs to connect with its customers and solve their queries as soon as possible with the best solutions.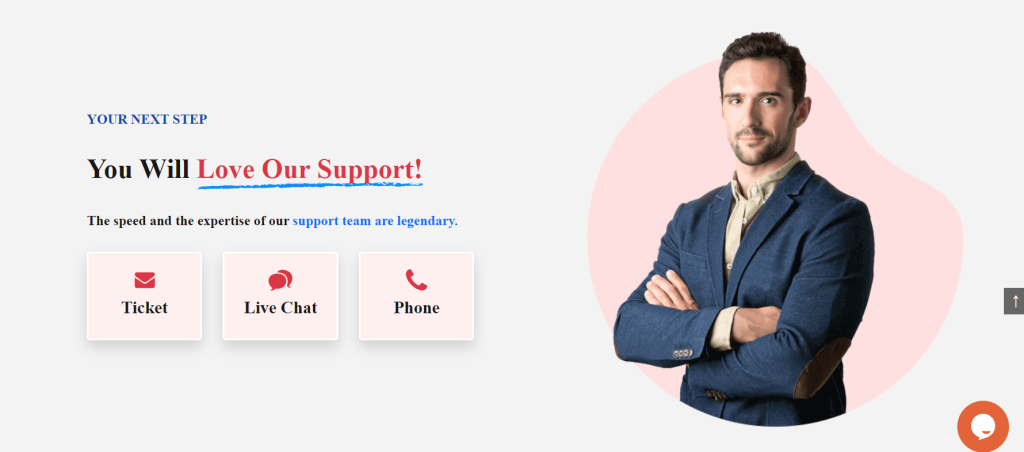 NetForChoice offers you knowledgeable and precise solutions thanks to its skilled technical team. You can easily connect to NetForChoice's technical team with the help of their telephone number provided via messages on Whatsapp, email, or their live chat facility on their official website.
Security Analysis
NetForChoice is a highly safe and trusted platform that keeps user safety at the top. It comes with numerous added features that let you work without the risk of fraud. Offering fantastic performance and furnishes you with SSD disk storage space that keeps your data safe and secure.
It comes with a RAID 10 disk array offering mirroring and to strip to safeguard your data from theft or loss, and it also uses a firewall against DDoS protection that prevents all risks of attacks on your website. You can easily add an SSL certificate to your plan for extra security benefits.
NetForChoice Data Center Location
NetForChoice is an outstanding hosting provider that provides managed hosting services enabling businesses to run their web operations effortlessly through its data centers. Its data centers located in
NetForChoice proudly provides its services to over 2500 clients in its portfolio. Choosing the local data centers per your location proves better since it allows your local visitors to take advantage of outstanding and faster connectivity mixed with better performance.
Key Features of NetForChoice
Let us now take a look at the key features offered by NetForChoice Review.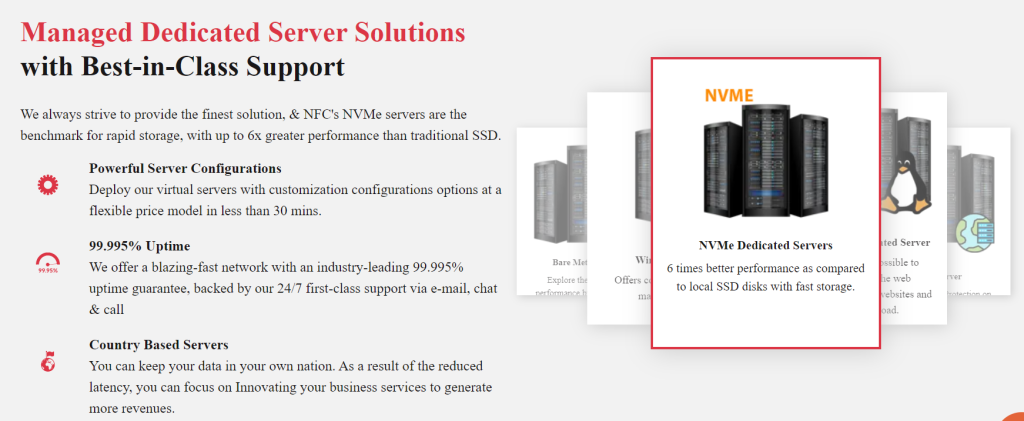 Outstanding Security and Dedicated Resources
It comes with SSL certification, regular backup facilities, and malware detection and removal to safeguard your data.
Their cloud hosting plans use multiple virtual instances that are segregated from each other and furnish you with a control panel for complete control over all the resources provided. It works hard to keep your inbox virus, malware, and spam-free, preventing your privacy and other factors.
Excellent performance with a constant technical and customer support
It furnishes you with a dedicated IP and customized plans monthly and yearly, ensuring power-packed and excellent performance. NetForChoice provides you with constant support 24/7 throughout the year without a break.
They are always available to assist you with your queries and solve your doubts with the help of their highly skilled technical team. You can easily connect with them via telephone, Whatsapp, Tickets, or the live chat facility on their website.
Powerfully configurated servers with 99.95% uptime guarantee
NetForChoice keeps its customers' experience at the top and does everything to provide them with quality resources. NetForChoice's virtual servers come laden with customized configuration options making them flexible.
You can avail of this facility easily in a matter of 30 minutes. Uptime is a crucial point for all website owners, and thus NetForChoice furnishes you with a fast network and a 99.95% uptime guarantee.
Types of Web Hosting NetForChoice offers
NetForChoice is a hosting service provider that strives time and again to deliver the finest solutions to your problems and requirements. A powerful server configuration and six times greater performance than traditional SSD hosting guarantees 99.95% uptime and comes with country-based servers for ease of operation.
It offers different types of web hosting packages at the lowest prices as follows:
NetForChoice Hosting Pros & Cons
Let us now list out the pros and cons of NetForChoice Review.
Pros
It comes with massive SSD storage with RAID 10 on all 8VPS plans. 
It furnishes you with affordable hosting plans that easily fit your requirements and budget. 
With powerfully configured servers, it comes with a 99.95% uptime guarantee.
It furnishes you with 24/7 customer support and solves all your queries and doubts in no time. 
They offer tailor-made customized hosting services that guarantee superior and dedicated performance. 
Cons
Only a single data center
It lacks a free SSL certificate with its plans.
FAQ – NetForChoice Review
Where is NetForChoice company located?
NetForChoice is an Indian company located in Sector 57, Noida. With its headquarters in Uttar Pradesh, this online service provider strives to provide its customers with the best-in-class performance and quality services 24 hours a day.
What kind of Plans does NetForChoice offer?
NetForChoice is a highly affordable platform and delivers numerous plans that you can easily customize according to your requirements.
It furnishes you with managed dedicated servers, enterprise email solutions, disaster, and backup facilities under the label of hosting services. It also offers cloud services like cloud hosting, accounting software, and public clouds. You can avail of all these services at the lowest rates making them a trusted and affordable source.
Does NetForChoice offer Cloud Hosting?
NetForChoice offers you hosting plans that provide scalable cloud web hosting services. It provides user access, RAM storage, Bandwidth, and more with enterprise-grade infrastructure with a 99.95% uptime guarantee.
It furnishes you with managed cloud hosting facilities with optimum performance and instant setup.
Conclusion – NetForChoice Review
This in-depth analysis of the features and plans NetForChoice offers you will play a significant role in choosing the best plan and hosting provider for your online website. This NetForChoice review covers all the essential parts and ideas that a potential customer should consider before making a particular decision.
There are undoubtedly several pros and cons associated with the hosting provider. You will get the fastest customer service response that will be able to solve all your queries, but the lack of data centers across the globe makes it difficult for customers.
If you reside in India or want to host your website with data centers here, NetForChoice is the best choice.