Are you a player who loves to play video games for hours but has gotten bored of playing alone? So are you looking for a gaming server provider? We have one of the best to suggest to you.
GameServers, as the name suggests, offers one of the best gaming servers worldwide. This hosting platform uses its server locations as a perk to increase speed, uptime, and reliability.
Let us now dig deeper into this GameServers Review.
Overview of GameServers
GameServers, as we mentioned earlier, is one of the best gaming server providers. This hosting platform offers its service through the plenty of server locations it has across the globe.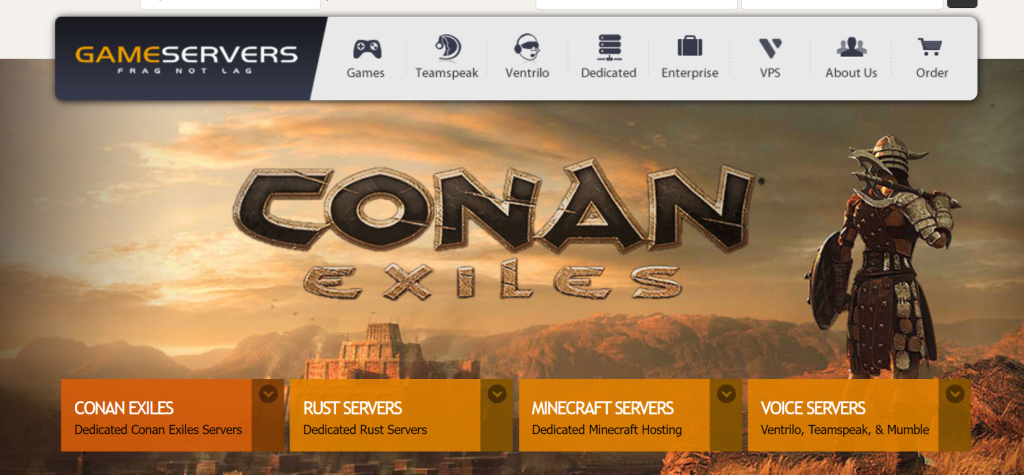 This gaming server provider has a long list of games that it supports and has kept the amount of information that is unnecessary to the minimum. So let us move further in this GameServers review to know more.
Test and Analysis
Now let us look into the tests and analysis of this hosting platform in this GameServers Review.
User Interface & Ease of Use
The user interface offered by GameServers could be said to be pretty simple and easy to understand. If you have a good understanding of online gaming, you will get through the dashboard pretty quickly.
GameServers Customer Support
Since this hosting platform is a gaming server provider, we did not accept much customer support.

But to our surprise, this hosting platform offers pretty reliable customer support through tickets and emails.
Security Analysis
When it comes to the security features offered by GameServers, you could include features such as firewalls, passwords, monitoring, and more.
However, the security features depend on the plan you choose.
GameServers Data Center Location
GameServers has about 36 data centers located in: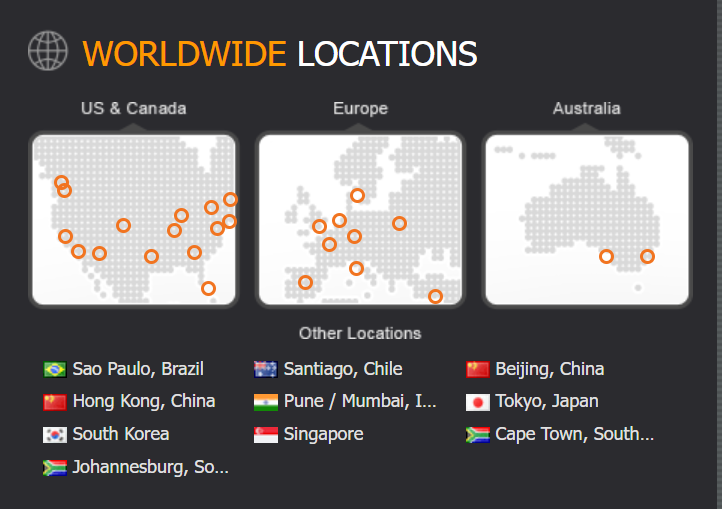 Core Features of GameServers
Let us now list out the core features of this platform in this GameServers hosting Review.
Control Panel
With GameServers, you can easily manage your account through the control panel. The control panel you access with this platform is home built, making it highly suitable for its users.
Numerous Locations
With GameServers, you get the facility of over 30 locations. With the option to choose any of them for your hosting plan. The server's closer to your customers or your players, the better the speed.
Refund Policy
GameServers is so confident about its services that this hosting platform offers a refund policy for 5- days from purchase. Within this period, you can request a refund, and you will be provided full money back for genuine reasons.
Types of Web Hosting GameServers offers
The services offered by GameServers include:
GameServers Hosting Pros & Cons
Let us now list out the pros and cons of GameServers.
Pros
Home-built control panel
Numerous data centers
Cons
Not much information about services
FAQs – GameServers Review
What payment methods do GameServers accept?
This hosting platform accepts numerous payment options such as credit/debit cards, bank transfers, PayPal, and email the hosting platform a check.
What kind of Plans do GameServers offer?
This hosting platform offers plans such as gaming servers, dedicated servers, VPS servers, enterprise servers, Vltr hostings, etc.
Why Choose GameServers Hosting plans?
You could choose GamerServer as your hosting service provider as it is one of the best gaming server providers across the world, with plenty of data center locations.
Conclusion – GameServers Review
Now it's time to look back at this hosting platform's worth and not-so-worthy point that we came across in this GameServers Review. This hosting platform has plenty of data centers that guarantee the best speed.
Also, the security and uptime features are worth the money. However, this web hosting platform offers minimal information about its services, which frustrates me.