If you ask the secret behind a powerful website, then our first answer would be web design and hosting. A good web design and powerful hosting can emphasize leading a great website.
However, finding such a solution in one place might be troublesome. Therefore, the hosting industry has come up with many innovative solutions for you.
ComputerSprings is one of them. It is a professional website designing and hosting platform which offers affordable yet best-quality plans under your pocket!
Here is a complete ComputerSprings Review.
About ComputerSprings
Computer Springs is an enthusiastic hosting company that commenced in the year 2014. The company establishes professional and innovative services based on client demand. These services include web hosting, design, and development services. It is headquartered in Arusha, Tanzania.
ComputerSprings believes in innovation, dedication, and trust and offers bespoke and innovative solutions with complete dedication that help win client trust by meeting their business requirements beyond expectations.
Key Features of ComputerSprings
ComputerSprings has been a great performer when it comes to proving its skills. Standing by their client's expectations, they have ruled over many hearts for eight years.
Following are some of the company's key features that ensure everyone's business requirements:
Highly Innovative Team
Computersprings provides end-to-end IT support to their valuable clients. A bespoke team of IT experts is there, offering innovative and keen ideas to create a USP for your website.
A Choice of 1200+ clients
The company has been formed in 2014 when it was just a newly bought startup in the market. From then to date, ComputerSprings has stood by its commitments from then to date, offering transparent behavior towards its customers.
Cost-free Database and Script Maintenance
With Computersprings, you get a free database and script transfer without getting into any hassle. Their utmost methodologies and easy-to-use ideas are enough to accelerate a hassle-free procedure in one go.
Prices and Plans
The prices and plans of the company are cost-effective and easy to understand. It won't take more than 60 seconds to set your site with the best-suited plan. Computersprings acquires three differentiated plans based on unique tools and features.
Let's have a quick overview of these plans.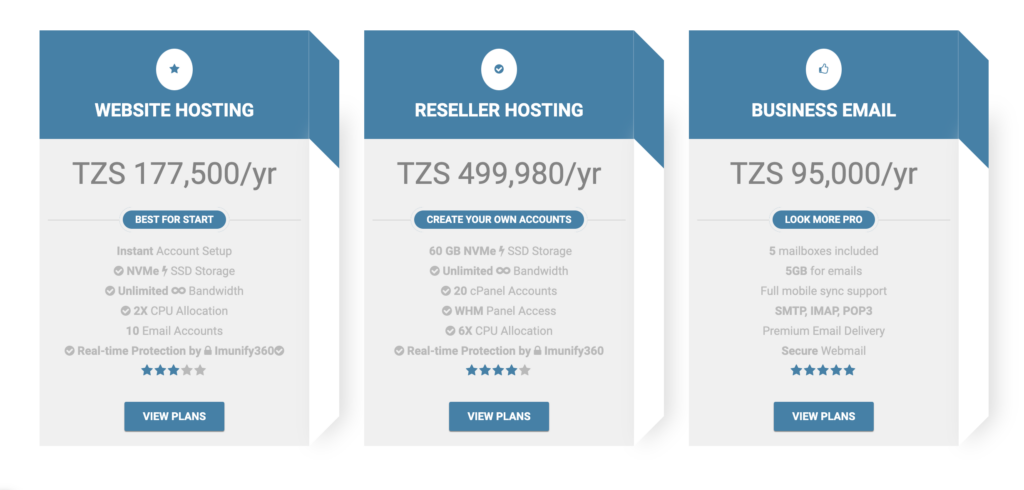 Types of Hosting Services offered by ComputerSprings
It is important to have a captivating website if you own a business in today's world, regardless of its size or niche. At Computersprings, you get a one-stop solution for your website problems.
The company offers a vast variety of services that covers web designing and development, marketing, maintenance, web security, and more.
Below are listed the essential services offered by Computersprings:
Why Choose ComputerSprings?
Whether you are a small business or a large enterprise, ComputerSprings offers services that fit everyone's requirements. They are not only affordable but offer top-quality features and tools to upgrade your site like a pro!
Now, let's check out some of the reasons why one should rely on Computers Springs:
Conclusion – ComputerSprings Review
So, this was all about Computersprings. If you are someone who is looking for web hosting and online marketing maintenance in one place, then Computersprings can be an excellent place, to begin.
It is a one-stop package for all your hosting, designing, and marketing-related issues. Moreover, the company has been based since 2014, exhibiting its level of expertise, and experience in the hosting industry.
With that, it can be the perfect hosting solution to meet your end-to-end business needs and requirements. So, what are you waiting for? Invest in ComputerSprings and enhance your website performance for phenomenal business success.