Cloud computing is taking the web hosting world over and every business looks for cloud servers and hosting. When you look for it, you cannot miss out on Vpsie.
Vpsie is a web hosting company that is taking cloud computing to another level and so we decided to review this company on the basis of its ease of use, security features, and other aspects. Have a read of this Vpsie review to know if this is the solution that you need for your business or not.
About Vpsie
Vpsie is a US-based web hosting company that provides VPS cloud computing solutions with amazing performance and no hassles. It is a robust and feature-rich cloud computing platform designed with automation features in mind.
The automation engine sets Vpsie apart from other cloud VPS hosting infrastructures as it includes the ability to provision resources on demand without needing manual intervention. They cater to various industries like finance, telecom, education, government, and medical.
Test & Analysis
Cloud computing is an advanced technology and it's important to test it thoroughly when reviewing it. We performed multiple tests and analyses for Vpsie and hereinbelow are the results of our tests.
User Interface & Ease of Use
Vpsie has an intuitive and easy-to-use control panel that allows you to control all aspects of the server with extensive administrative control.
The control panel comes with cPanel support which is the industry standard for easily manageable websites given its ease and simplicity of use and performance. So, you get a clean user interface with excellent ease of use when you choose Vpsie.
Vpsie Customer Support
Vpsie takes its support service very seriously, they offer 24/7 technical support and the response times are pretty quick as well. You can contact the support staff using live chat, phone, and a live ticket/email system.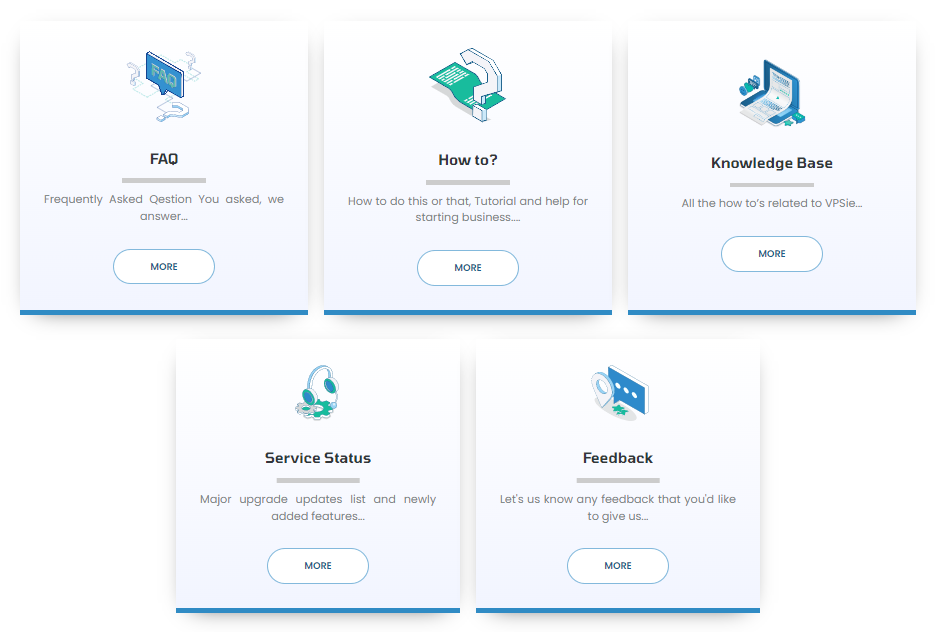 In our experience, they quickly solved the DNS problem with invalid certificate errors and sent links to resources for further help.
Security Analysis
Vpsie offers a firewall to control the traffic in and out of your network, protection from unauthorized remote access, block unwanted and malicious content, establish VPNs safely, intrusion prevention systems, remote access SSL, identity services, and one-click integration with multiple firewalls.
So, there are excellent security features that keep your website safe and protected and ensure that there are no unwanted attacks and breaches.
Key Features of Vpsie
Here are some of the main features offered by Vpsie:
Types of Web Hosting Offered by Vpsie
Vpsie offers the following services-
Vpsie Pros & Cons
While testing the services provided by Vpsie, here are some of the pros and cons we found.
Pros
One-click install feature using the Vpsie control panel
Simple platform with significant ease of use
Outstanding technical support
Affordable rates 
Cons
Limited plans 
No pre-installed software 
FAQs – Vpsie Review
What is the refund policy of Vpsie?
Vpsie does not offer any refunds.
How many Data Center Locations does Vpsie provide?
Vpsie has four data centres located in New York, Amsterdam, Los Angeles, and Ashburn.
Conclusion -Vpsie Review
VPSie is short for "Virtual Private Server I Expect" and they offer excellent VPS hosting solutions as well as cloud services. They have four data centers located in America and the Netherlands to better serve the European audience.
Their features are pretty amazing and the automation technology works well for servers and networking. Overall, after this Vpsie review, we can say that it is a good hosting solution and you can definitely give it a try.