Shinjiru Review 2021 | Is it Best offshore Hosting Provider?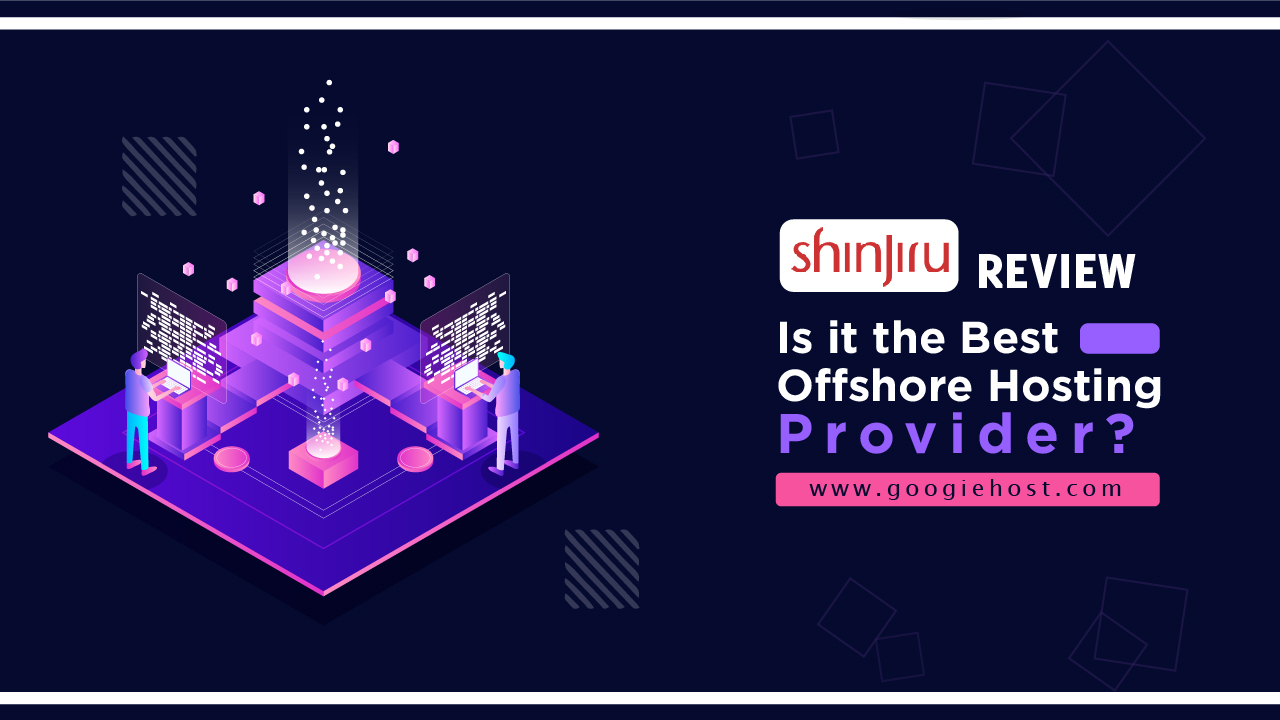 Today, we will tell you everything about one of the best Offshore web hosting providers, Shinjiru.
Shinjiru is one of the leading offshore web hosting providers with eight offshore locations.
Shinjiru is a Malaysian brand that has been providing web hosting services since 2000. They provide all types of hosting – Shared, VPS, and dedicated.
These were the mentioned features, but today's article is about the performance with all these features, Shinjiru Review.
We'll talk about every aspect of their 24x7x365 dedicated support team that manages Shinjiru. It will be a full-fledged honest review of Shinjiru hosting.
It is not like other Shinjiru reviews you see on the internet. We are going to talk about the pros of Shinjiru and the features we don't like. So let's get started.
We will discuss every feature one by one, at least its Shinjiru Review, from their offshore hosting to their Affiliate program.
So do read till the end and make sure not to forget any point.
Why Choose Shinjiru Over other Anonymous Hosting Providers
You can get multiple anonymous hosting providers, but Shinjiru stands out among them because they allow you to pay with Cryptocurrencies like Bitcoin.
Paying with Bitcoin is an excellent option if you want to maintain your anonymity. No way anyone can leak your information with Bitcoin as there is no central control over this currency.
Besides Bitcoin acceptance, Shinjiru has the highest safety features and security tools to protect your information.
All servers are in DMCA ignored locations that ensure your website will not be taken down.
Talking about Bitcoin hosting, You can choose between Shared, VPS, and Dedicated anonymous hosting and each of the hosting offer you the best scalability.
You don't have to compromise on performance just for the sake of higher security. If you don't have access to Bitcoin, don't worry; you can pay with other cryptocurrencies.
Shinjiru Plans and Pricing
The first thing we will talk about in this Shinjiru Review is the pricing of Shinjiru's hosting plans. Shinjiru has a wide range of plans at different prices.
You'll find their offshore shared hosting as one of the cheapest, is best for their startups, new business, blogs.
It's not about the cheap price. It's about what you get with that price. They provide high GB RAM, SSD storage with the most affordable plan.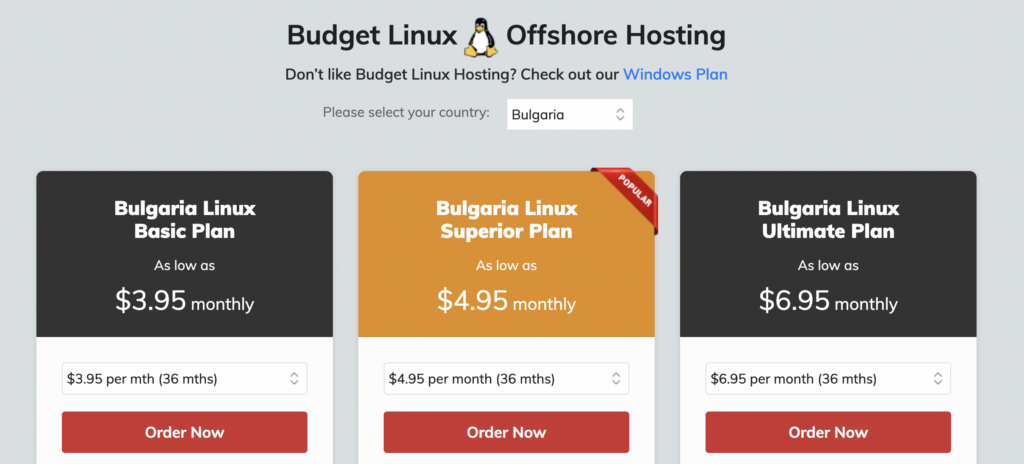 All of their hardware is powered by Intel's next-gen processor.
There are enterprise high-performing dedicated servers that are not so costlier like other web hosting providers.
Their dedicated plans are pretty powerful and worth the price.
Now the best part is you don't have to worry about your personal information with Shinjiru, especially your banking information.
You can pay them with all major credit cards and even cryptocurrencies (Bitcoin, Ethereum).
#1. Sharing Hosting Plans
Shijiru has budget-friendly offshore shared hosting plans, which protect your identity and prevent your websites from getting shut.
Their shared hosting is suitable for personal websites for blogs or any content and business startups. You can choose from any 8 data centres to host your server.
The basic Bulgaria Linux plan is priced as low as $3.95 per month. If you don't prefer Linux web hosting, then you can also opt for Windows-based servers.
The most amazing part is they give you a 100GB SSD space with their basic plans, which is unbelievable!
And there is also one major drawback: no DDoS protection comes with their shared hosting plans.
So, security is your priority; you might want to look into their VPS plans.
#2. Virtual Server Plans
Shnjiru had started hosting VIrtual private servers in 2000. Their VPS servers are high-performance based and come with optimized offshore configurations.
If you are looking for a well-performing VPS server at an affordable price, Shinjiru is the best option.
You will get pretty much the same experience of a dedicated server with Shinjiru's leading virtualization technology.
They also deploy your offshore VPS server within a day, which is pretty fast.
Their 24x7x365 dedicated support team manages Shinjiru VPS, and you can contact them anytime via live chat and even phone calls.
See current pricing.
#3. Dedicated Server Plans
Shnjiru is currently managing over a thousand dedicated servers. With experiences over the years, they ensure you have a fast dedicated server with the highest uptime possible.
You can sign up anonymously to ensure your privacy is protected. 
Their dedicated networks are DDoS protected, and they use their own AS number networks, IP ranges, and CISCO network equipment.
Sinjiru allows them to take complete control over their servers with every possible attack.
If we talk about the hardware, they use next-gen Dell hardware, powered by powerful Intel processors.
You can choose i5, i7, and the latest i9 processor for your dedicated servers. On top of that, if you have any dissatisfaction with their services you can cancel it with a 30 days money-back guarantee.
Features of Shinjiru Hosting
Shinjiru is one of the most popular web-hosting providers, one of the primary reasons is their Offshore data centres which protect your data from any unwanted laws and regulations.
They have 8 data centres locations.
Built with failover, power redundancy, 24-hour technical support, and high-end security.
If you are based in Southeast Asia or Europe can opt for any data centres without any worry.
Shinjiru offers a 99.9% uptime guarantee, but it's pretty awesome to look at this as Offshore hosting.
Most of the offshore web hosting providers offer excellent server uptime and lower latencies.
In this Shinjiru review 2021, you will get to know about the server latency.  
With enterprise-level hardware and technical experts, they manage to provide the best uptime for offshore hosting.
Their plans have Anti-DDoS attack protection and 24×7 monitoring and customer support. They make sure your website and servers are never vulnerable and susceptible to attack.
They use powerpack hardware to host your web server. Shinjiru's dedicated servers are powered by next-gen Intel i7 & i9 processors to provide ultimate speed. Also, you can grab Free RDP Server
You can choose between the two most popular operating systems for your web server, Linux and Windows.
Linux hosting is always known for a better and easier web hosting experience, but if you want compatibility with other applications, you can opt for windows-based hosting.
You will not face any problem with any of these hosting with Shinjiru.
One of the best things about Shinjiru is that it provides you with a migration service if you want to change your web hosting provider. They will take care of every data, including emails and databases, while migrating. You don't have to pay any charge for this.
Support
Shinjiru is ISO 9001:2008 accredited with a Quality Control Management System that is recognized for customer focus and satisfaction.
They claim that there are 90 staff ready to help you with anything for 24×7. Support is available via an Online ticketing system, Live chat, and even phone calls.
Now, If you compare it with other offshore hosting providers, it's if I talk about response time, then I have checked myself.
They were pretty fast with their Skype Live chat support and even in the odd hours. They are well-reputed with their customer care support by managing over 40000 customers over 20 years. Also, get Best PPC Ad Networks.
Shinjiru Uptime 7 & Response time.
Shinjiru is well known for providing exceptional services to its clients. They promise you 99.9% uptime on their SLA (Service level agreement).
Shinjiru is committed to providing the highest possible 99.99% premium SLA uptime and 99.9% standard SLA uptime for its paid services in the hosting industry.
We have checked their overall average uptime is 99.94%.
| Percentage | Downtime/month | Downtime/year |
| --- | --- | --- |
| 99.9% | 43.2 minutes | 8.76 hours |
| 99.99% | 4.32 minutes | 52.56 minutes |
Now let me show the response time of Shinjiru's server in some popular locations around the globe
| US (W) | US (E) | LONDON | SINGAPORE |
| --- | --- | --- | --- |
| 183ms | 199ms | 517ms | 12ms |
| SAO PULAO | BANGALORE | SYDNEY | JAPAN |
| --- | --- | --- | --- |
| 322ms | 157ms | 144ms | 76ms |
What Makes Shinjiru Fast?
Shinjiru is a fast web hosting provider, but what made this offshore web hosting provider so fast?
There can be many reasons behind it, and we will tell you about each elementary point that makes shinjiru the fastest offshore web hosting provider.

This is one of the users of Shinjir who was appreciating its Web Hosting provider's fast speed. Are they ready the fastest offshore web hosting provider?
Okay, so they are the fastest web hosting provider 😂.
Shinjiru uses these technologies to offer you the fastest offshore web hosting service. From the latest web servers to the latest hard drives.
LiteSpeed Technology
LiteSpeed: this is the fastest web server in the market and they are highly optimised WordPress sites.
If you are planning to have a WordPress site, trust me with Shinjiru your site will run like a rocket.
Powerful RAM
Shinjiru uses DDR5 RAM which offers a dual-channel DIMM architecture targeted at better channel utilization and a burst length of 16 beats,
better refresh/pre-charge schemes offering you the best performance. Grab Best Unlimited Web Hosting Plans
SSD Drives
Shinjiru uses fast SSD drives which delivers 600 times better processing time to your load full content.
They have been offering web hosting services for the last 20 years, which is quite a big-time, to understand the importance of speed.
CPU
Shinjiru uses Intel's next-gen processor which allows them to deliver the best response rate and guess what, they strive to offer the industry-leading hardware to each and every user.
Which Control Panel Shinjiru Offers?
While observing Shinjiru review we get to know that Shijiru offers cPanel and Plesk. The customers who love cPanel, or Plesk, good news for you, Shinjiru uses these 2 web hosting control panels.
Also, do you know? These two are the most famous and most loved web hosting control panel.

Also if you don't love their service you can apply for a refund, just because of the cPanel don't fall for their offshore web hosting service.
Shinjiru's Ease Of Use
There can be many things that make this web hosting provider the best DMCA ignores web hosting providers but do you know Shinjiru is smart and it literally works hard to keep its user's information low.
They will always keep their clients' information under the desk and won't let you face any DMCA notice, your site will be live no matter how many DMCA ignored notices your site may face.
The technical team of Shinjiru is also there for you round the clock.
One more thing I would like to mention, Shinjiru offers you easy usage monitoring which lets you keep an eye on your hosting usage.
Popular Websites Using Shinjiru?
Some Popular sites using Shinjiru's DMCA ignored web hosting:
Pros and Cons of Shinjiru
Don't you think its been a while since you are just reading the best information about shinjiru web hosting.
Nothing is perfect the same goes with Shinjiru, now let's take a look at their pros and cons which will help you decide to go with them or switch to another offshore web hosting provider.
Pros
24×7 customer care support.
Bitcoin payments, 
99.9% uptime on SLA. 
Free Email account. 
Free migration. 
Powerful Intel Hardware. 
Anti-DDoS protection. 
Cons
No DDoS protection on cheaper plans. 
NVMe is not used
Customer Support needs to be improved
They only offer Skype and Ticket Support
AMD Processors are better for high processing
Is Shinjiru the Best Offshore Hosting Server for Your Website?
Shinjiru is a well known offshore web hosting solution. Their data centres are also secured and don't come under any DMCA regulation.
Many customers are delighted with their offshore hosting, while some have some complaints about their performance.
Talking about their overall performance, they provide a great uptime and latency. Their average latency around the globe is 201ms.
So, now it's time to show you some user reviews to help you decide if Shinjiru is the best Offshore hosting for you or not.
Here I'm going to mention thoughts from a popular hosting review platform Trustpilot
FAQ's | Shinjiru Offshore Hosting Review
Clear your doubts about the best offshore web hosting provider and streamline your website.
Is Shinjiru hosting good?
Shinjiru is one of the best offshore hosting providers, and their plan comes at a very affordable price.
They provide you with an uptime guarantee of 99.9% and have excellent 24×7 customer care support.
What's Shinjiru?
Shinjiru has been one of the leading web hosting providers based in Malaysia since 1998.
The company is well known for its Offshore hosting plans with 8 offshore locations around the world.
Is Shinjiru a good Anonymous hosting company?
Yes, Shinjiru offers you the best anonymous hosting experience where your data is protected with top-level security and privacy.
They don't take any of your information, and you are allowed to pay with Bitcoin to generate maximum anonymity.
Is Shinjiru best for Offshore Hosting Server?
Shinjiru review is one of the best options for Offshore hosting servers. It has eight offshore data centres in Bulgaria, Holland, Hongkong, Lithuania, Luxembourg, Malaysia, Russia & Singapore. All of them are in DMCA ignored nations.
Get Started with Shinjiru Anonymous Server
Overall, Shinjiru is an excellent option if you need offshore web hosting and mainly anonymous hosting.
The best thing about Shinjiru is they have 8 data centres worldwide, and you choose the nearest offshore location, which will give you a smooth offshore hosting experience.
The best part about Shinjiru is their flexibility, which we liked in that they allow you to customize their cheapest plans. And after all of that, you get a 30 days money-back guarantee which makes it a great deal.
Since 1998, Shinjiru has been providing web hosting solutions. Now it has been one of the leading offshore hosting providers, which is impossible without the excellent service for the last 22 years.
If you compare it with other offshore hosting providers, it's worth it to opt for shinjiru web hosting.
Finally, we are giving Shinjiru review 8 out of 10 with its overall performance, customer support and prices. Let us know what you think about this article. Till then, Happy hosting😍.