We always try not to waste money on extra clothing, accessories, etc. And the same goes for hosting services. So, why would you waste your cash choosing the wrong hosting service and also lose customers because of its lousy service?
A good hosting service that would be worth your money is something that satisfies all your hosting requirements and is affordable.
We have found a few that could be perfect for hosting your website through testing and reviewing hosting service providers. Let us continue with this Hostever review to know more.
About Hostever
Formerly known as CodeforHost Inc, Hostever was launched in 2011. It has over a decade's experience in offering excellent hosting services globally. In addition, they offer both managed and unmanaged hosting so that you can choose your way of doing things.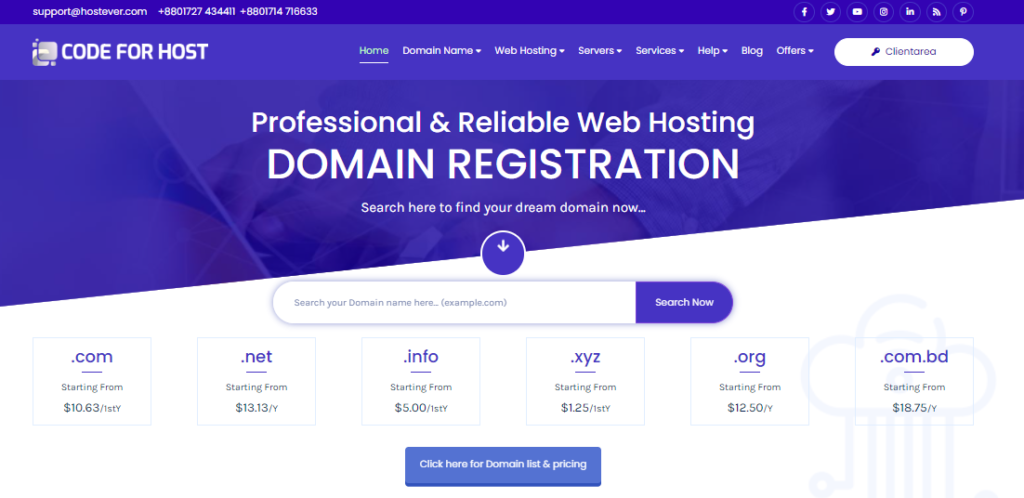 It has several data centers that offer incredible speed and safety to your website and its contents. Besides hosting, it also provides domain-related tasks and pretty economical prices. So let us learn more about this cloud storage platform in this Hostever review.
Hostever Data Center Location
Hostever has six data centers across the world.
Key Features of Hostever 
Let us now take a quick look at the key features in this Hostever review.
Daily Backups
If you ever lose your data due to unfortunate circumstances, Hostever will take care of everything since it offers daily backups that store your data for seven days. So, you can take your data back within that period.
WordPress Optimised
Let's be honest, someday or the other, maybe in our early website learning days or our advanced website building days, most of us have used WordPress because of its ease. In addition, Hostever is WordPress optimized, so you can expect working with WordPress to get even more straightforward.
99.99% Server Uptime
Hostever guarantees 100% server uptime and ensures a 99.99% uptime to keep your website up and run all day.
Security
Hostever ensures your data's safety by Vulnerability scanning, Firewall & Anti-DDoS. They protect your data from all forms of attacks.
24/7 Technical Support
You can seek technical support any hour of the day and as many times as possible from Hostever. The technical team is available to assist 24 hours a day and seven days a week.
Hostever Hosting Plans 
Hostever has a long list of hosting plans, but let us discuss a few of them.
Types of Hosting Hostever offers
Hostever primarily provides:
What Makes Hostever Different from Other Hosting
Hostever could be called different from other hosting service providers in plenty of ways. First, it offers a significant number of hosting services. Secondly, it has several data centers working 24 hours a day, seven days a week.
Furthermore, they provide a plethora of services in a single plan, and that too within a few clicks.
Conclusion – Hostever Review
Hostever is one of Bangladesh's leading hosting service providers since it offers excellent speed, security, ease to work with, and does not require you to empty your pockets. It has been growing globally since 2011.
Considering all the factors of this hosting platform, we could say in this Hostever review that it would be worth your money, and you could trust the growth of your website with it.