You have to find a hosting service provider that helps you take your website online with ease and with the least amount of technical knowledge you need especially as a beginner.
But there are a lot of options in the market to choose from. The search is going to be hectic, so what can you do? You can read our Glowhost review, understand it, and decide if this hosting platform suits your requirements.
About Glowhost
With about two decades of experience, Glowhost is a USA-based hosting service provider with headquarters currently in Florida. It aims to provide its customers with better and better service, and it also keeps working hard to do that.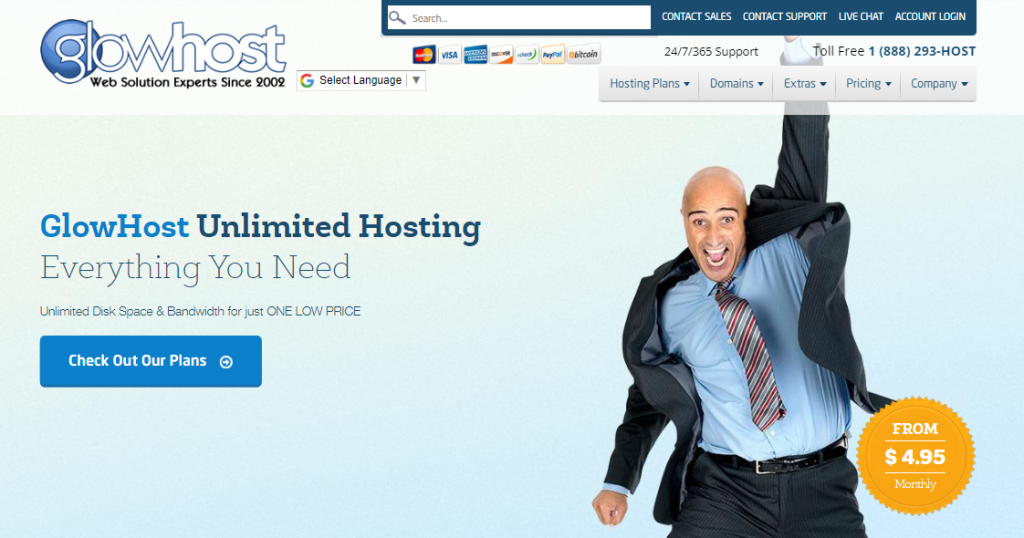 The guarantee of many benefits is provided here, and it has also been considered enough to shower this platform with awards. This was just the overview of Glowhost let us know about it in detail in this Glowhost review.
Test and Analysis for Glowhost
So after the overview, let us look at the quality of the features that Glowhost provides. We have tested them, and here are the results.
Glowhost User Interface
With an easy-to-use interface, you can do wonders because you know how things work and what needs to be done. Glowhost provides the same by offering a user-friendly interface. You get to see all of your features and information on your dashboard. cPanel is also offered to you on all hosting packages, making your experience even more accessible.
Security Analysis
With Glowhost, you can sit back and relax as your data is kept safe in its hands. It takes care of your data on several levels, such as protection before getting under attack. To ensure security, it first offers you SSL certificates, encrypted emails, FTP, and a control panel. Regular backups are also provided as a safety net.
Customer Support
One of the things that Glowhost guarantees is its quality of customer support. It has the most highly responsive customer support team among all in the industry.
Also, the expert customer support team is ready 24/7 to help you with all the issues you face.
It responds to your queries within a minute and tickets within an hour. So no matter what time you encounter an issue, do not hesitate to ask them.
Glowhost Data Centers Location
Glowhost has over 18 data centres in total set across the globe. It ensures to maximisation of the content delivery speed to your website and ensures better security.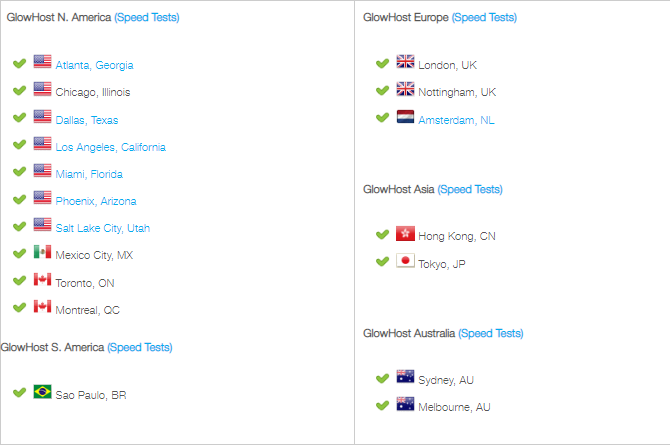 Key Features of Glowhost
Let us now take a look at this hosting's key features in this Glowhost review:
Free Domain Registration
A domain name helps users remember your website, and therefore it must be small and easy to understand. Also, it must be registered to have the right to it. Glowhost helps you get your domain name registered for free with some of their plans, so you can save your money there.
Free SEO Tools
As you are planning to or are already running a website, you must know that if you want your website to rank high on the search engine, you must use SEO tools which might cost you money. Glowhost offers this service to you free of cost on its plans so that your website sees overall growth.
Free SSL Certificates
The security of your data is a crucial aspect of Glowhost, and it does not take it lightly. As we discussed, it offers security features on several levels, one of which is SSL certificates. This platform provides your website SSL certificates for free to encrypt your website's connections.
Free Dedicated IP Address
You also get an IP address when you run a website and have a domain name. However, in some cases, a few people might have the same IP addresses due to some reasons that cause a lot of confusion and affect the security of your content. Therefore, Glowhost offers you a free dedicated IP address that is only yours, and you do not have to share it.
Type of Hosting Does Glowhost Offer
Glowhost hosting platform has a wide variety of hostings to choose from:
Domain
Glowhost is the registrar of thousands of domain names online. It offers four types of domain-related services: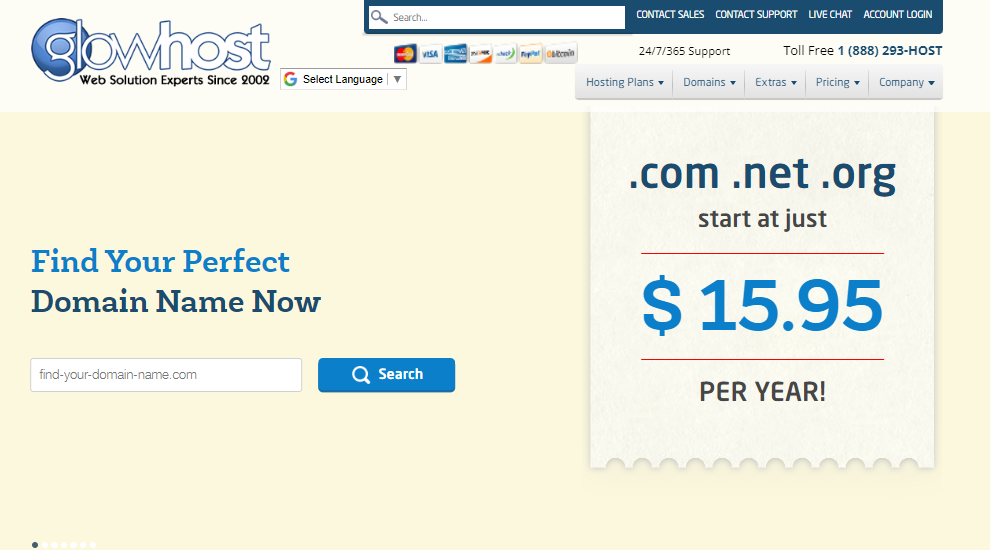 Extra Services Offered By Glowhost
Other than hosting, Glowhost offers certain other services such as:
Glowhost Refund Policy
You would be shocked if you heard about the duration that Glowhost offers on its refund policy; we indeed were. It provides about three months, 91 days money-back guarantee. Yes, you can use this platform's services for about three months; understand if it suits you and, if not, get a refund on it within 91 days of purchase.
Glowhost Pros & Cons
Let us take a look at Glowhost's pros and cons:
Pros
18 data centres
91-day refund policy
Free domain registration
Cons
No CDN mentioned in its plans
FAQs- Glowhost Review
How much does Glowhost cost?
The prices depend upon your plan, but the most basic plans start at $5 a month. But the cost factor does affect the services, features and storage offered to you. If you have larger traffic, a small plan might not be as effective.
Is Glowhost the Best Choice?
If you are looking for a hosting service provider that could suit your requirements and budget, Glowhost could be the best choice. The prices are pretty small but the services are good quality, quick and reliable.
Does Glowhost offer any coupon code for an extra discount?
Yes, you can get coupon codes to get discounts on Glowhost. To find these coupon codes by reviewing websites or youtube videos. Affiliates also offer you a discount.
Does Glowhost Offer Any Free Trial?
Not a free trial, but Glowhost does offer a 91-day money-back guarantee. So you have about three months to test and analyze Glowhost, see if it fits all of your needs, and then, you can make a decision.
Does Glowhost Offer Free Domain Name with Hosting?
Yes, Glowhost offers free domain names with its plans. You can get a domain name registered on Glowhost as well. Though the options for free domains are pretty small.
Conclusion
Glowhost provides its services to the world through its 18 data centers spread across the globe with a large number of data centers. The features are pretty pleasing, especially because many come free, and a domain name is also offered for free.
One of the best things about this platform is its 91 Day refund policy. It has trust in its services and offers an extended period for you to realize if it suits your needs or not. However, we did find that there is no mention of CDN in any of its plans or even separately which might be something that you might have to look for on other platforms.