When it comes to social media marketing, we can say that email marketing is the best way to reach out to thousands of people through their social media inboxes! It is one of the best ways to drive sales, engage the audience and make sure that your company gains loads of profits.
Hence, we came across Constant Contact by introducing one such email marketing company that creates email marketing campaigns like a pro. It gives the best email marketing experience, which starts at no cost!
So, are you ready to explore the company and know enough about it to decide whether to go ahead with them or not?
About Constant Contact
| | |
| --- | --- |
| 😀Free Trial- | 30-day free trial |
| 💰Starting Cost- | $9/month for up to 500 subscribers |
| 🔔Amount of Subscribers- | 500 subscribers to 50,000+ |
| 👨🏽‍💻Support- | Email, live chat, phone, and many other support channels |
| 💳 Payment Method- | Credit card, PayPal, Amazon Pay, eCheque, and paper cheques. |
| ♻️ Refund Policy- | 30-day |
Constant Contact has been in the digital marketing business for the past 25 years. And today, we can say that they have gained enough experience to get through the competition and stand tough against them by providing the best services.
They provide easy-to-use features along with an easy interface that the users can manage without difficulty. Creating powerful emails to go through the inboxes because they know the way through the best digital marketing is audience's inboxes!
Constant Contact Pricing and Plans
What if you like their services and want to continue? You will have to purchase their services then, right?
Hence, here's a description of its plans and prices. They do not provide many plans but what they do is this:
We are going to talk about 0-500 subscribers.
Hundreds of email templates
Sign-up forms to grow your list
Post to Facebook, Instagram, and Twitter
Integrations with popular tools like Shopify, WooCommerce, Canva, and Etsy
Award-winning live chat and phone support
Its Prices for every number of subscribers: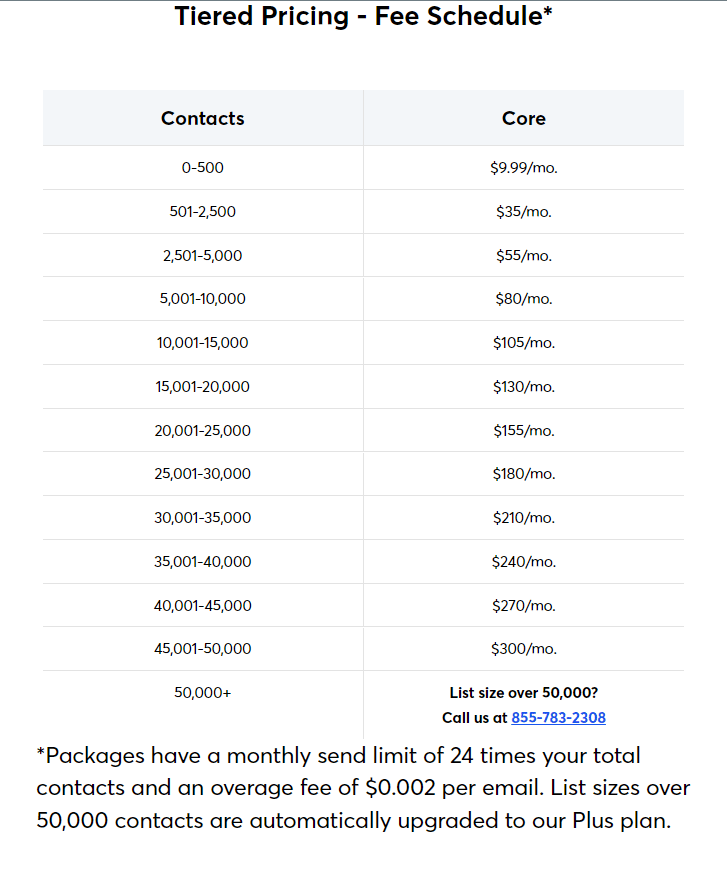 Everything in Core, plus:
List-growth tools, including Google ads and text-to-join
Automated emails for many scenarios
In-depth reporting, including conversion and sales
Customer list segmentation
Personalized consultation to maximize your capabilities
Its price listing: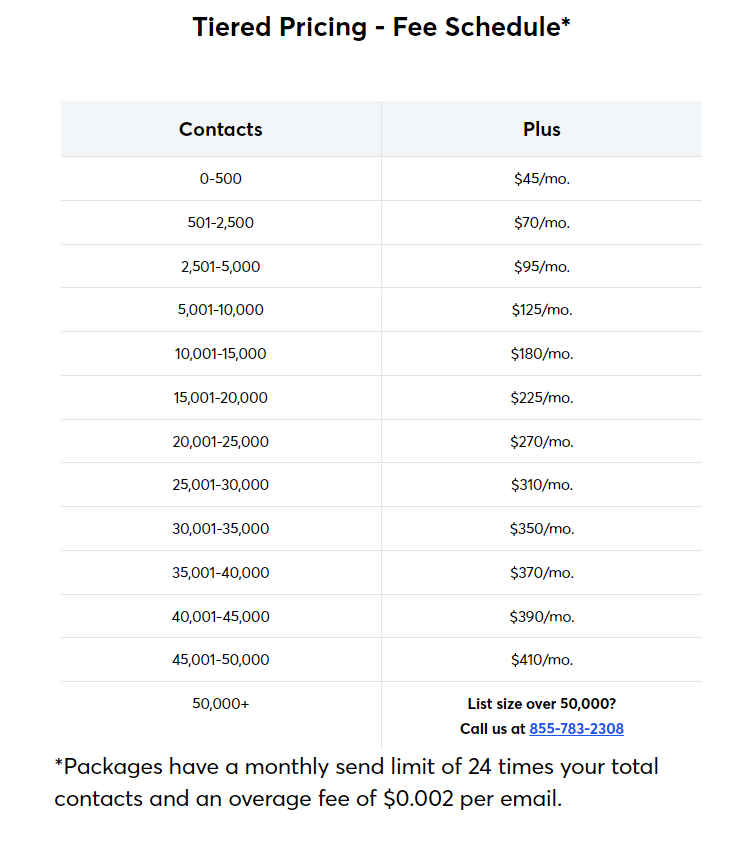 Easy To Use Interface
Constant Contact gives an easy-to-use interface, but things are somewhat 3-4 clicks away, and you will have to click on various options to get to the point you need to.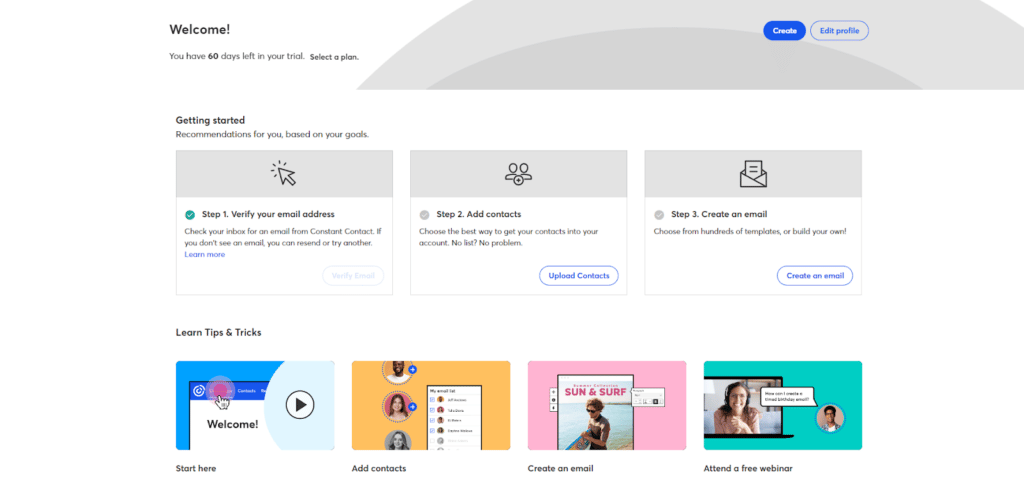 But overall, its dashboard is quite clean and simple to use, while the instructions are also self-explanatory. So, it doesn't matter for them being 3 or 4. You will be able to manage it conveniently.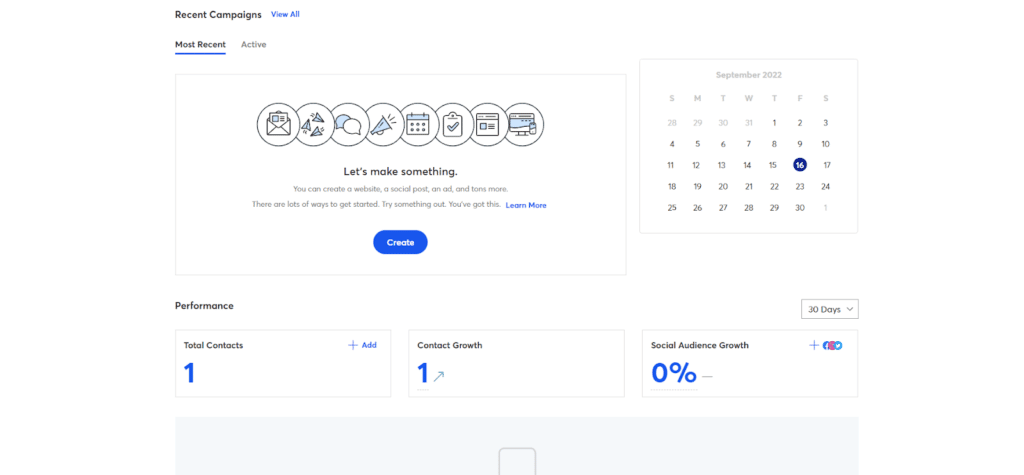 All in all, it's easy to use when it comes to handling email marketing and overall activities as well.
Performance and Security
Constant Contact's security is through the physical, network, host, software, and user-account channels. They ensure to protect the user from each end.
While maintaining access via HTTP or HTTPS and introducing industry-standard SSL certificates, they also monitor the user's accounts for any malicious activities, 24*7. They have laid down some strong password guidelines, and the user has full control over the account set-up, maintenance, and termination.
All of this makes Constant Contact's security tight. While talking about its performance, we can say that 24*7 monitoring for no disturbance and proper plus easy-to-understand services make its performance great.
Constant Contact Webinar Builder
Constant Contact allows you to create and join webinars to connect with the people around you and gain knowledge about many things you may not have even been aware of.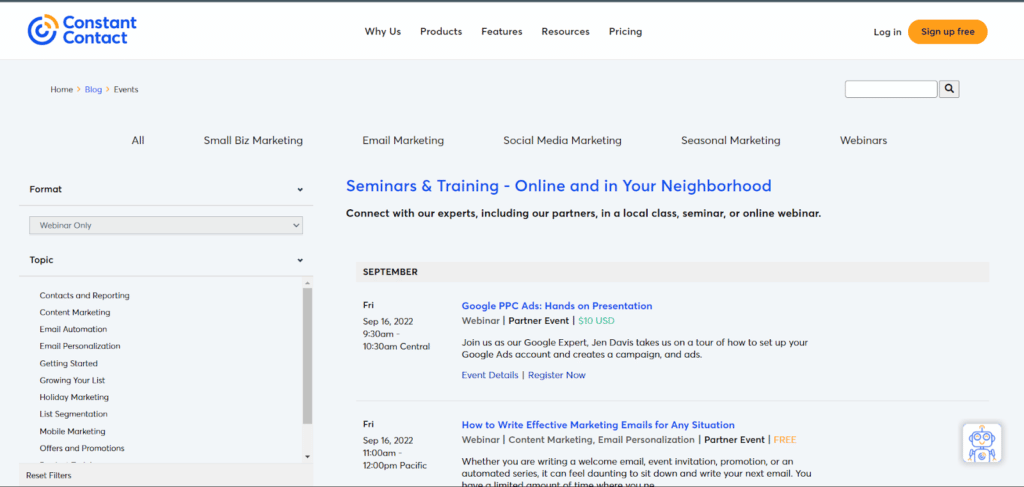 It provides seminars and training online and in some neighborhoods. They connect you with experts from various fields and their own partners through offline and online methods. You can arrange and build your website sessions from their platform.
Constant Contact Marketing Automations
You can automatically send a tailored welcome email to new prospects interested in your company.
Ans based on how contacts respond to your emails, create automated emails to target certain contacts. You can also segment contacts to target the appropriate audience and resend messages to recipients who don't open them.
You can set your email to autopilot and send welcome, birthday, and anniversary emails to make it personal. There's also an option of resending an email when it doesn't go through the first time. There's always a second chance! All these activities attract a lead.
Constant Contact Support
Constant Contact gives email and call support (Monday-Friday(9am-8pm ET)). Apart from this, they have a full-fledged knowledgebase and blog section, which may solve and answer each of your queries.

The live chat option is also available till 10 p.m. ET to guide you through anything. They responded to our answers with the correct information and friendly nature. They have many options to connect with them, as you can see through their Help Center options:
Constant Contact Features
Let's discuss the features of Constant Contact's Email Marketing Services:
Constant Contact Pros and Cons
Pros and Cons are like the two sides of a service. Hence, why not discover those two sides of Constant Contact's services too?
Pros
30-day free trial 
Various customer support channels
Many email templates to choose from 
Elegant User Interface 
Cons
A little expensive 
No free plan
How to Get a 30-Day Free Trial from Constant Contact?
Constant Contact gives a 30-day free trial with confidence. They know how good their services are and the user will surely be convinced to continue with them as we did ourselves!
Let's get you through the steps that will make you successful. Grab this 30-day free trial of email marketing services by Constant Contact: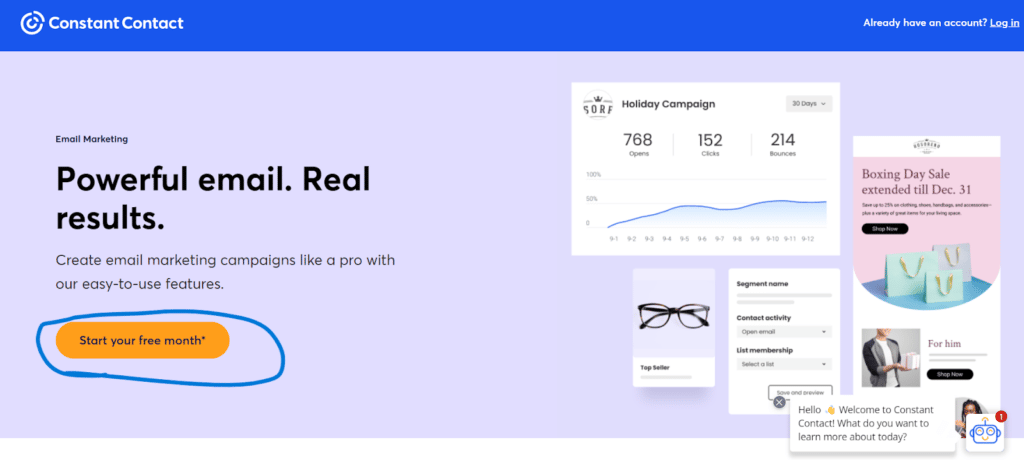 After doing so, Click "Get Started."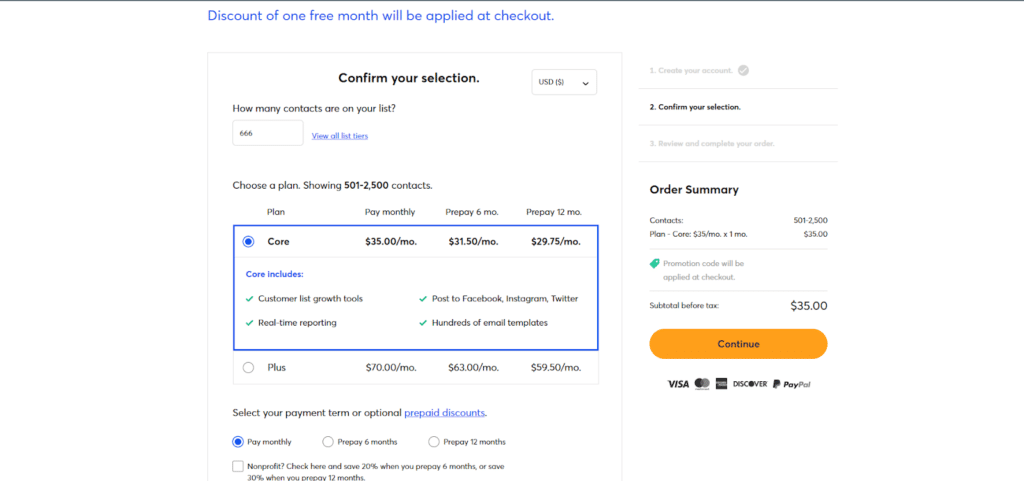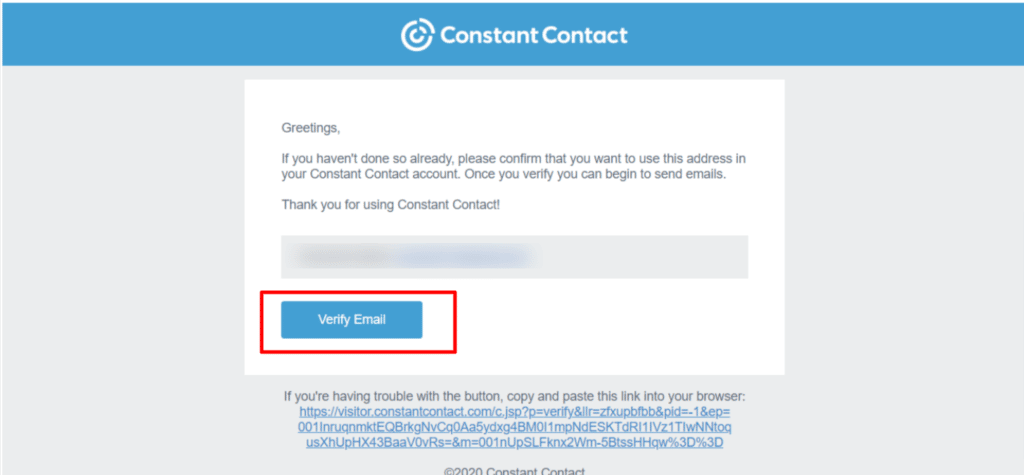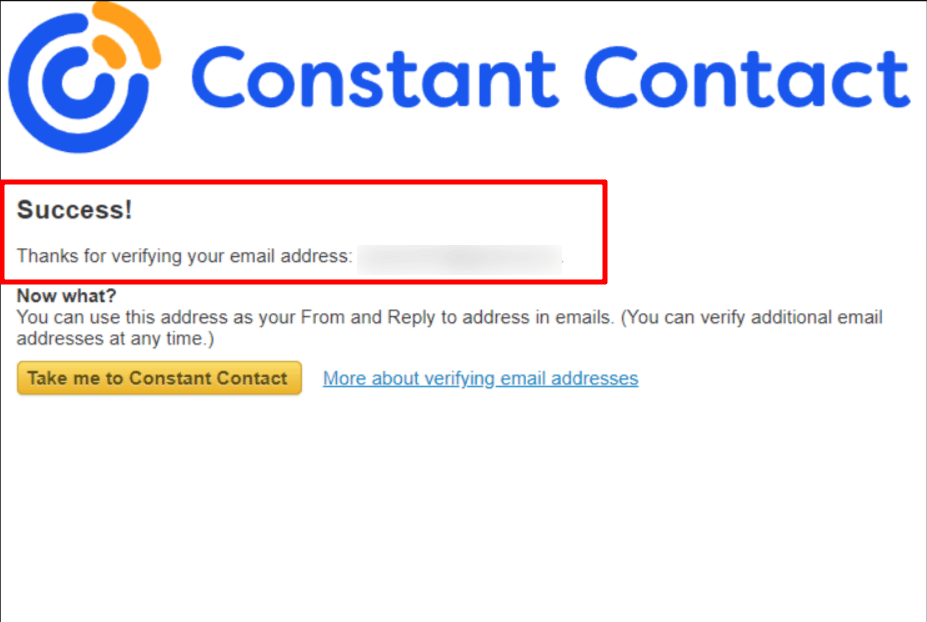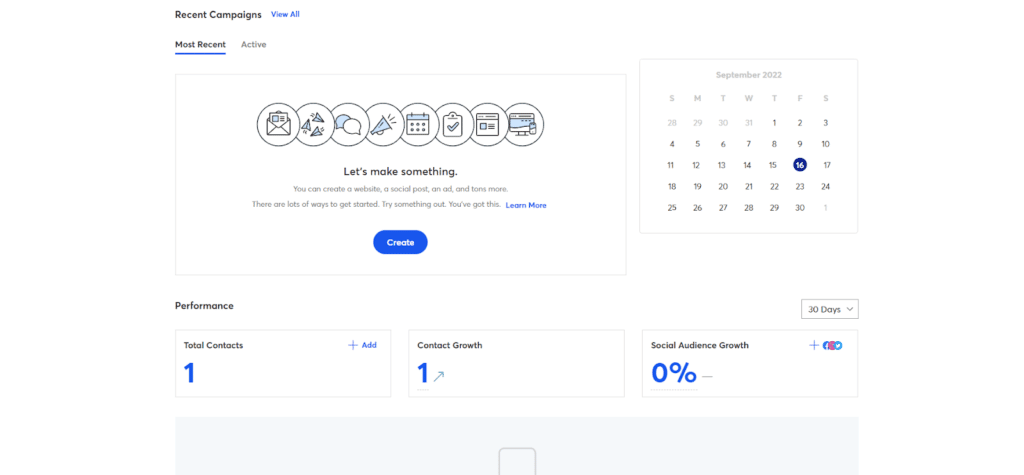 This is the easiest way we could portray in this Constant Contact Review for you to get your 30-day free trial of their email services.
FAQs- Constant Contact Review
Is Constant Contact legit?
Constant Contact is certified and is working for the past 25 years for a reason, because of the trustability of customers gained through its reliable services.
They are legit and have provided all the information about themselves, from addresses to phone numbers, everything on their website.
Is Constant Contact a CRM?
Constant Contact is a CRM, ready to explore and know what's next in the market!
What features will I be able to test during the 30-day full access period? 
You can use your trial to upload contacts, send emails, and explore the different tools available with Constant Contact. You will get all the information regarding this question under this link: https://knowledgebase.constantcontact.com/articles/KnowledgeBase/5549-constant-contact-free-trial?lang=en_US
Which is better, Mailchimp or Constant Contact?
Though Constant Contact tops in deliverability rates and customer services. On the other side, MailChimp gives brand-quality services at much lower rates, advanced reporting features, more extensive automation, and A/B testing.
Does Constant Contact offer free migration?
Final Words- Constant Contact Review
Finally, we would like to say that while writing this Constant Contact Review through personal experience, we had a lot of fun, especially when it felt like sharing honest and tested experiences and opinions.
Hence, we would not like to talk much about it but would definitely like you to try out their free trial and then decide to move ahead with them or some other email marketing service provider!