Do you think a small budget cannot provide you with all the services you want on a VPS? Also, do you want a hosting service provider with many data centres and reliable customer service? Your search has now been completed as you have reached this page.
VPSDime is an affordable virtual private server provider that has grown its services worldwide. This hosting platform offers you a variety of VPSs such as Windows VPS, Linux VPS, Storage VPS, etc.
Let us know more about its services in this VPSDime review.
Overview VPSDime
Founded in 2013, VPSDime started as a tiny creation of IT veterans. Soon it spread its services to Settle and the UK and now has spread throughout the globe with five data centre locations.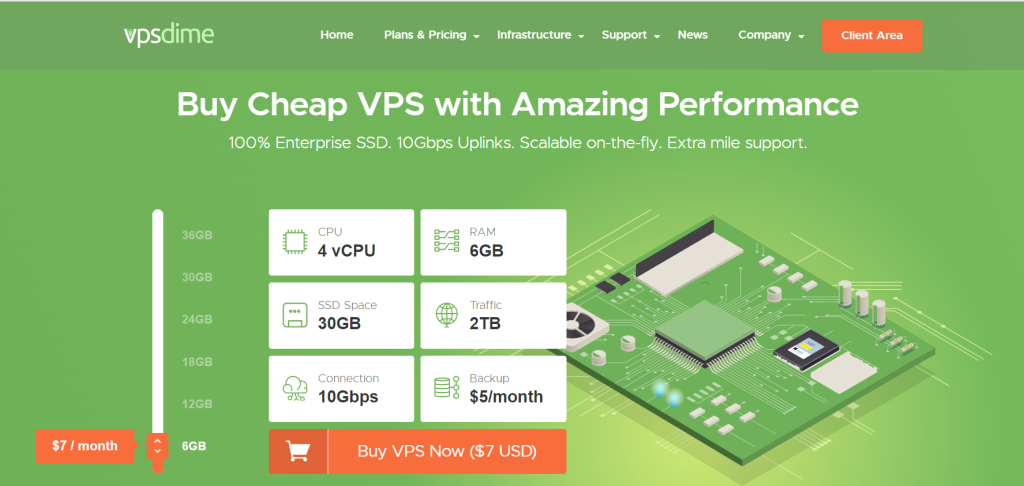 This hosting platform aims to provide the best-in-class service to its customers as each user is essential to them. You get several VPS plans on this hosting platform, such as Windows VPS, Linux VPS, Storage VPS, and Premium VPS. 
VPSDime Data Center Location
The six data centres of VPSDime are located in: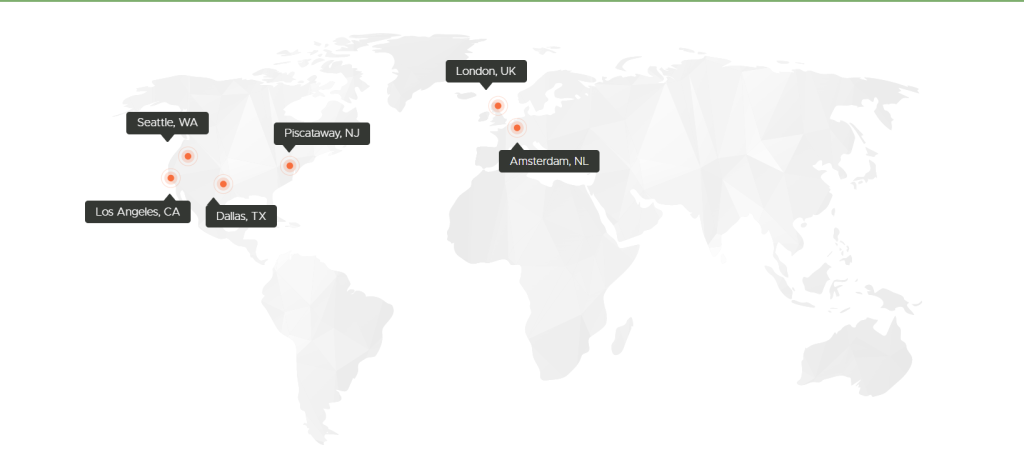 Security Analysis
You must take good care of your data. One of the ways of doing it is keeping it secure. Losing your data could mean an excellent downfall for your online business. Do you want that to happen? You do not.
VPSDime treasures its customers and takes care of their safety needs. This hosting platform starts working at the server level and then moves further to keep your accounts secure to keep your data safe. A security analyst is always present to monitor any suspicious activity.
Customer Support Analysis
Now you know that your data is safe with VPSDime but what if you want some help working with your server at 2:00 am?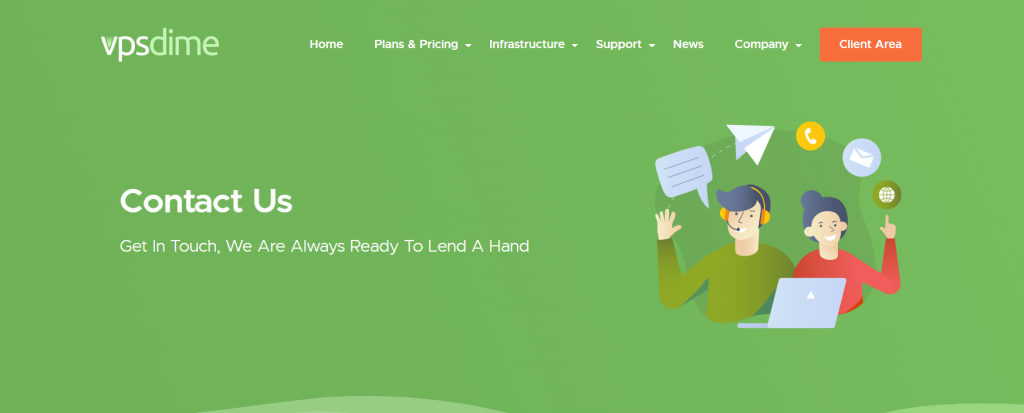 Do you have to wait until it's morning? VPSDime does not think so. With this hosting platform, you can contact the customer support team at any hour and ask about your queries through calls and emails, and you will be responded to within 15 minutes.
Key Features of VPSDime
Let us now take a quick look at the features of this platform in this VPSDime review.
Scalable
If your current plan does not fit your current server requirements, you may not waste any time and upgrade your plan quickly. How? This hosting platform helps you upgrade and downgrade your plans anytime without delay.
Performance Graph
It is best to record your progress and measure what you will need further and which areas you need to concentrate more on.
Do you have to buy a tool for it? Not at all. With VPSDime, you get the facility to graph your performance over time and understand your growth pattern.
Enterprise SSD Storage
If you fear the slow speed provided by your current server, let us tell you that with VPSDime, you will be far away from that fear. How? This hosting platform offers you enterprise SSD storage which means that your data will function fast to fetch you any piece of information you want.
VPSDime Hosting Plans and Price
VPSDime offers four types of VPS:

VPSDime Pros & Cons
Let us now list out the pros and cons of VPSDime.
Pros
Six global data centre locations
Scalable
Performance Graph
Cons
Only a 3-day refund policy
Do we recommend VPSDime for your website?
Yes, if you are looking for a hosting service provider with a good range of VPS and who will provide you with services that are easy to understand and manage, you must try VPSDime for your websites.
This hosting platform offers numerous perks that are too free of cost, so why not try it out?
FAQs – VPSDime Review
Is VPSDime good?
Yes, we consider VPSDime to be pretty good because of the range of affordable VPS and the facilities that come with it, such as scalability and performance graph, which makes your work much more manageable.
Does VPSDime provide Window VPS Hosting?
This hosting platform offers four VPS hostings: Windows VPS, Linux VPS, Premium VPS, and Storage VPS. Windows VPS plans cost about $15 to $320 a month.
Where is the VPSDime data center location?
VPSDime was founded in 2013 and has grown its services throughout the globe. The six data centres of VPSDime are located in Seattle, Dallas, Amsterdam, Los Angeles, Piscataway, and London.
Types of Hosting Does VPSDime Offers 
Conclusion – VPSDime Review
Let us conclude this VPSDime review now as we have looked at its best and not-so-best features. The way this hosting platform helps us graph our performance is notable, and the security system is perfectly intact.
You get 6 data centre locations to choose from, which is another benefit of this hosting platform. VPSDime could have included features such as a more extended refund policy and unlimited traffic to help its users. But through the process, this hosting platform always keeps you updated so that you do not undergo any loss.