Are you struggling to select a hosting service provider for your application or websites? Or looking for a hosting service provider that is reliable, supportive, and also affordable? This hosting platform has got it all.
ServerMania is a hosting service provider that could give you a server and hosting mania due to the phenomenal quality of service it provides. Here, you get a good variety of hostings and servers for your websites and applications.
Let us move further in this ServerMania review and learn more about it.
Overview ServerMania
In 2002, ServerMania was first launched as B2 Net Solutions. It is a Canada-based hosting service provider that started by providing hosting and later grew further to provide numerous servers. This platform has about eight global data centers that work 24/7 to offer you the best support and service.

This platform ensures the best security and support on all of its services, and that is why it is one of the best hostings. ServerMania offers numerous benefits such as reseller hosting, database hosting, dedicated servers, VPN server, etc.
ServerMania Data Center Location
The eight global data center locations of ServerMania are: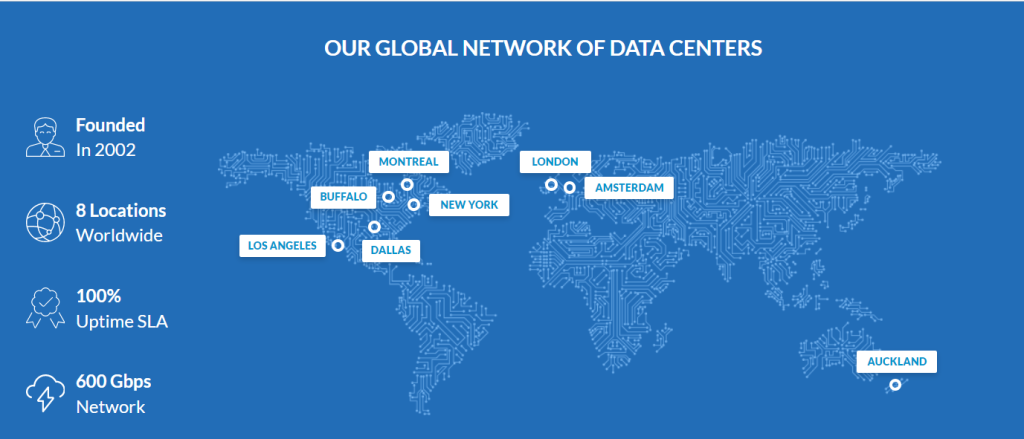 Security Analysis
The security system of ServerMania is unbeatable. How? The security of your data starts at the server level, and security personnel is always on the on-site alert; biometric scanners, CCTVs, etc. By monitoring, scanning, antivirus, and backups, your information is kept safe.
Customer Support Analysis
This hosting platform takes excellent care of its users and offers the best customer support through chat, call, and email. You can contact the customer support team of ServerMania at any hour of the day, whether morning or night.

You also get a customer support team member to help you manage your hosting tasks.
ServerMania Key Features
Let us list out the key features of this platform in this ServerMania review.
Ultra-Fast SSD Storage
Do you hate delayed information fetching of your current hosting? This could be due to its slow-functioning storage system. With ServerMania, you can expect fast information fetching as it offers you ultra-fast SSD storage with its plans.
Unmetered Bandwidth
Do you pay extra on your web hosting plan every month because you crossed the bandwidth limit? Why waste money? ServerMania saves your dollars by providing unmetered bandwidth. If your bandwidth is big, you don't have to pay extra.
Dedicated Account Manager
Whether you are a hosting expert, you can always enjoy the ease of doing things, right? With ServerMania, you get the complete comfort of doing hosting tasks as this platform offers you a dedicated account manager that helps you through all your hosting procedures.
Types of Hosting Plans Does ServerMania Offer
ServerMania offers four hosting services, which are:

ServerMania Pros & Cons
What could be considered the pros and cons of ServerMania?
Pros
Enterprise-Grade Hardware
Data Centers located all over the globe
Dedicated account manager
Cons
No Shared hostings available
Payments cannot be refunded
Do We Recommend ServerMania for E-Commerce Servers?
Yes, we recommend ServerMania for E-Commerce servers. This platform has given extra attention to e-commerce servers and provided a specific service plan. Here you get all types of servers for your e-commerce, and you also get features that will help you through your business.
FAQs – ServerMania Review
What type of hosting is offered by ServerMania?
ServerMania's primary attention is on servers, but it also provides hosting plans. On this hosting platform, you get to choose from four hosting plans; application hosting, database hosting, reseller hosting, and PCI-compliant hosting.
Does ServerMania provide trustworthy hosting?
Yes, ServerMania is an entirely reliable and trustworthy hosting service provider. It has been in the hosting industry since 2002 and has built a significant amount of trust in its users through its premium quality service and reliable customer support.
Does ServerMania offer Cloud hosting?
Yes, this hosting platform offers multiple hostings and servers. One of the options of servers also includes cloud servers and costs about $5 under most of the hosting categories such as reseller hosting, application hosting, etc.
Does serverMania provide the best servers for gaming?
Yes, ServerMania has a separate server plan for game servers equipped with numerous features. This platform provides almost perfect uptime and low latency, which keeps your games and fun going on.
Conclusion
It's now time that we discuss this platform's time, energy, and money-worthy factors as we have reached the end of this ServerMania review. This platform gives many reasons to spend our money on it, such as the numerous separate server plans assigned for particular purposes.
This hosting platform has numerous data centers, making the services faster and smoother. The only thing that we found missing on this platform was the availability of regular hostings.