Hosting and website development is not everyone's cup of tea. It can get frustrating plus confusing, and sometimes it might also lead to some loss because you did not completely understand the concept.
But it does not always have to be like that, especially for bloggers or business owners on all levels. They need to focus more on the content than the hosting service provider.
So, it becomes imperative to choose a hosting service provider that could make your hosting experience more effortless, just like Linode. If you want to know more about it, just keep reading this Linode review.
About Linode
Linode has been a more trusted Linux cloud solution for developers worldwide for about two decades now. It is simple, affordable, and accessible to people on all levels of website hosting. It uses the latest technology to provide optimal speed and service.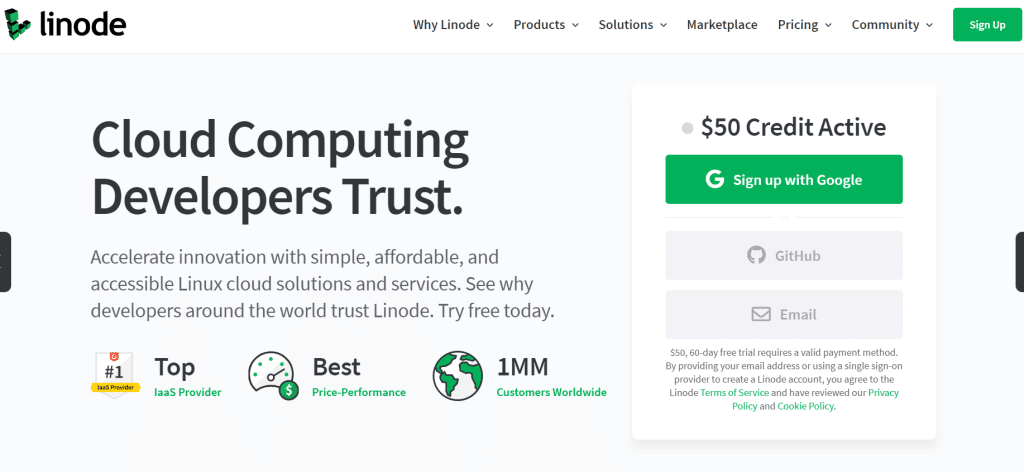 Linode helps you build, deploy, and scale applications more quickly and cost-effectively in the cloud. The security of your data is ensured with Linode as they keep it as the top priority and includes DDoS protection. It has also been ranked as the #1 infrastructure as a service provider by G2.
Test and analysis
After learning about its brand, features, and services, we have reached its test and analysis section, where we will be doing some analysis of its performance, so without further delay, let's get started.
User Interface and ease of use.
Starting with the user interface, which is amazingly built, as you see in the mentioned screenshot.
After carefully analyzing its features and website, we found it smooth and elegant. Apart from elegance, it is also very simple and easy to use.
Customer support
Talking about its customer support, which is dedicated to work 24*7, is nothing astonishing when it comes to excellence.

They allow you to contact them via mail, ticket, call, and chat support, and since they are dedicated 24*7, you can get fixed with your problems anytime.
Security analysis
After analyzing its features and user interface, we dug into its security features and were really amazed. We have mentioned the features which they provide in their service to ensure your website's security.
Linode Data Center Location
The more and closer the data centres to you and your customers, the better service your customers and you will receive.
With Linode, you can always expect fast and effective service since they have 11 data centres across the globe. The data centres are located in-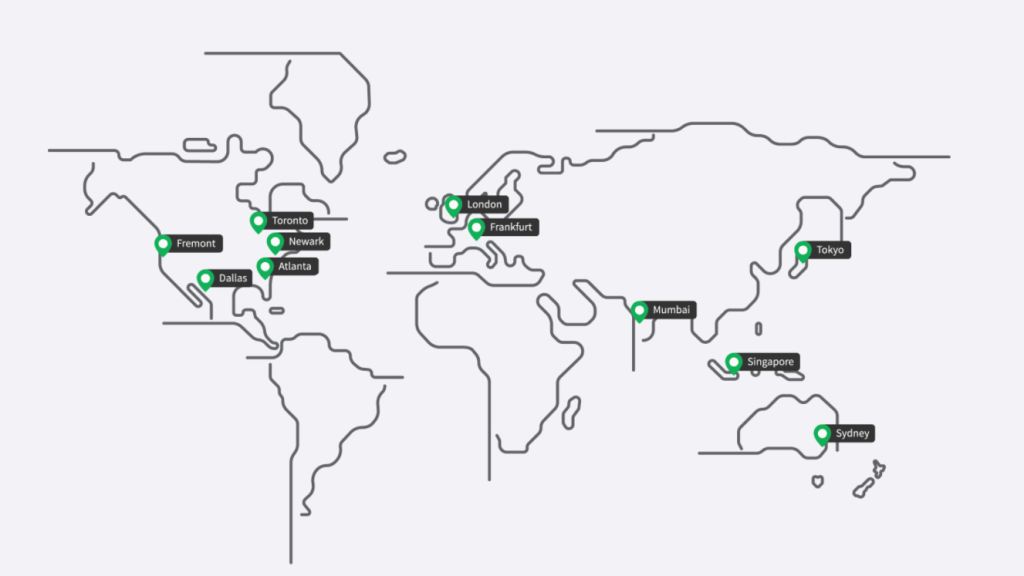 Key Features of Linode
Let us now learn more about Linode's hosting services by looking at its features in this Linode review.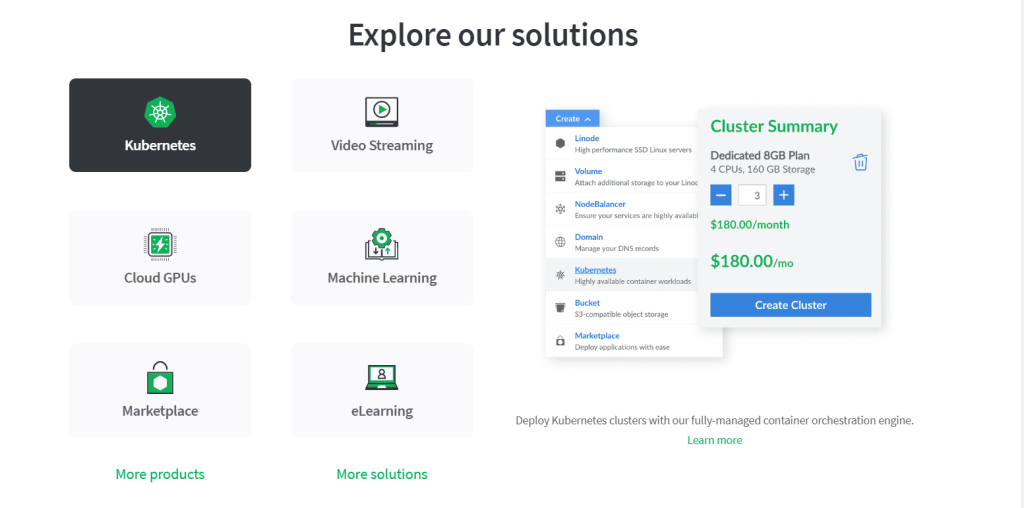 Linode CLI
Linode helps you manage and deploy Linux servers from Linode without leaving the command line. This means you have easy access to everything and do not have to do much work to get something done.
Linode API
Linode API makes your work even more straightforward in getting your front-end to back-end commands. It helps you easily configure, manage, and deploy user management, billing, support tickets, etc.
Free DDoS Protection
It will not always be a cakewalk as you work with your website and hosting. Your website will experience attacks and, in some cases, loss. To keep your website safe, Linode offers free DDoS protection.
99.99% Uptime
Every customer is essential, and you would not want to lose any of them. But if your website is not kept available to them all day, it is evident that you will lose customers. Linode guarantees 99.99% uptime to avoid this situation.
Enterprise-Class Hardware
For Linode, your best experience is essential in quality or affordability. To provide that, Linode only uses Enterprise-class hardware but provides services at a reasonable price.
Linode Web Hosting Plans
As for hosting plans, you can choose from Shared hosting and Dedicated CPU, and you will be charged per hour. This means you will not be charged for every hour of the day, even when not using it. Linode also offers flexibility by letting you upgrade and downgrade your plans quickly.
The plans are pretty affordable for their services, such as free DDoS protection, backups, and a lot more. The basic Shared CPU plan costs $5 a month, and the price can go higher as you opt for more features.
Types of Hosting and Services Offered by Linode
We will have to make a long list if we start counting the services provided by Linode. As we discussed before, it offers Shared and Dedicated Hosting. The other services include backups, monitoring, DDoS protection, Block and Object storage, Managed and professional services, and more.
Pros and cons
Here in this section, we will discuss some of its pros and cons, which are as follows.
Pros
Simple and easy purchasing process. 
Easy-to-use and elegant interface. 
Excellent customer support. 
Powerful security features. 
Cons
Difficult to integrate it with cloud services. 
How to Create an Account with Linode?
To create an account on Linode, just follow the mentioned steps.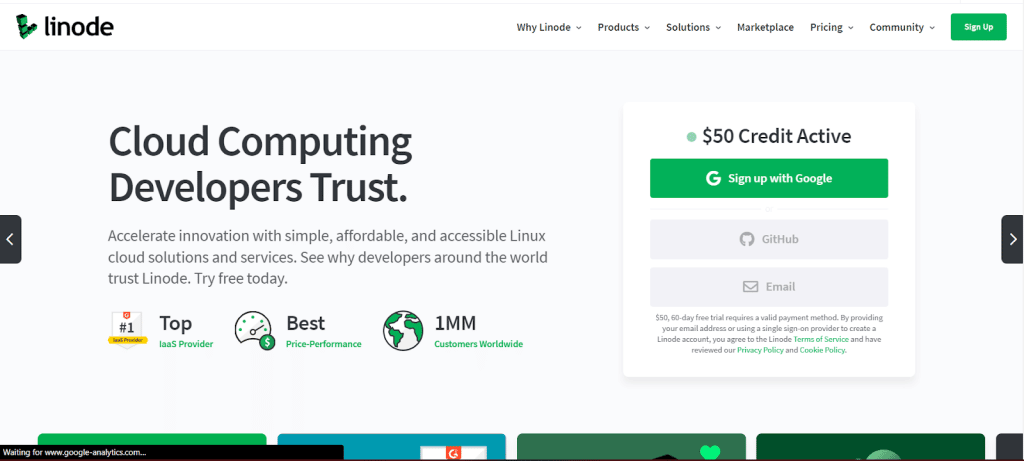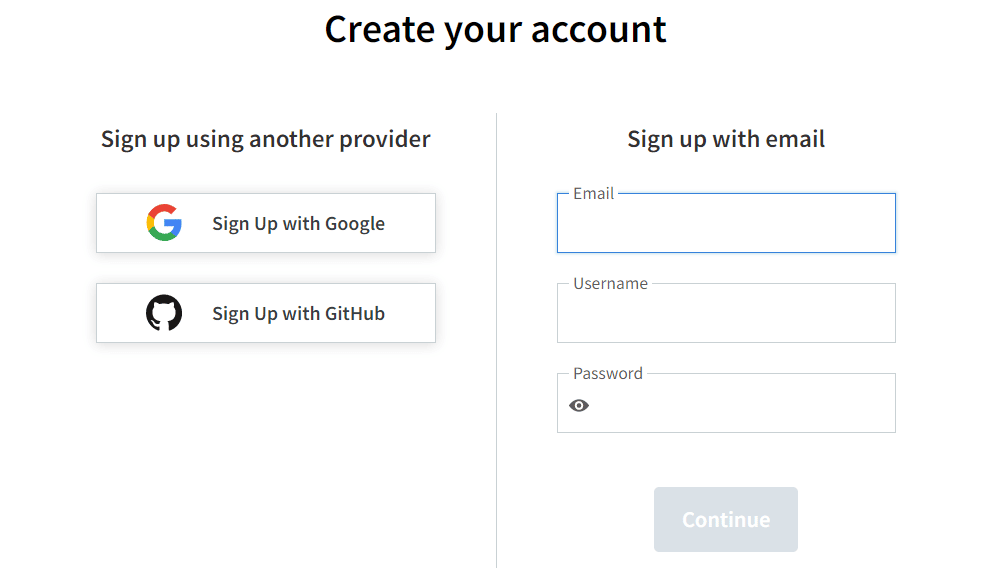 What Makes Linode Different from Other Web Hosting?
Linode is trusted by millions of people and a vast number of developers. Besides offering the quality service of the popularly known costly hosting service providers, it is pretty affordable.
It has 11 data centers and offers speed, reliability, and security with the best performance for your website, thereby creating a promising future for business growth and success.
FAQs- Linode Review
Is Linode trusted?
Yes, Linode is definitely a trustable brand. It is currently serving millions of customers across 11 regions, and some of its major customers include PANASONIC, WORLD HEALTH ORGANISATION, etc.
Is Linode good for WordPress?
Yes, Linode also provides shared web hosting, which can be easily used with WordPress websites.
Is There a Money-Back Guarantee?
Unfortunately, Linode does not provide a refund guarantee, claiming that its customer never felt any need for a refund, thanks to its amazing services.
What Are Some Good Alternatives to Linode?
We have listed below some of the best alternatives of Linode, which you can check out in case you need them.
Digital Ocean.
Vultr.
Upcloud.
Hostwinds.
Conclusion – Linode Review
Let us now roll back to the critical points of this Linode review as we have now reached a conclusion. Linode is a trusted company amongst developers and offers its services at affordable prices of the best quality using enterprise-class hardware.
So, you can trust Linode for its speed, reliability, security, technology, and affordability. Given all these factors, we can say that Linode is a great hosting solution, and if you're someone on a budget, it could prove to be the one for you!