Have you wasted the call on hold or your messages unattended for a long time with your current hosting's customer support? Do you wish to have a hosting service provider with a wide variety to choose from that comes at affordable prices?
HostMDN can provide all of it to you. This platform offers hostings such as shared hosting, e-commerce hosting, reseller hosting, etc. This hosting platform offers many more services.
Let us move further in this HostMDN review and learn more about it.
Overview HostMDN
Founded in 2018, HostMDN is an MDN Technology Limited Company. This platform is Bangladesh-based, and the founder is Mr. MD Mahfuz Reham.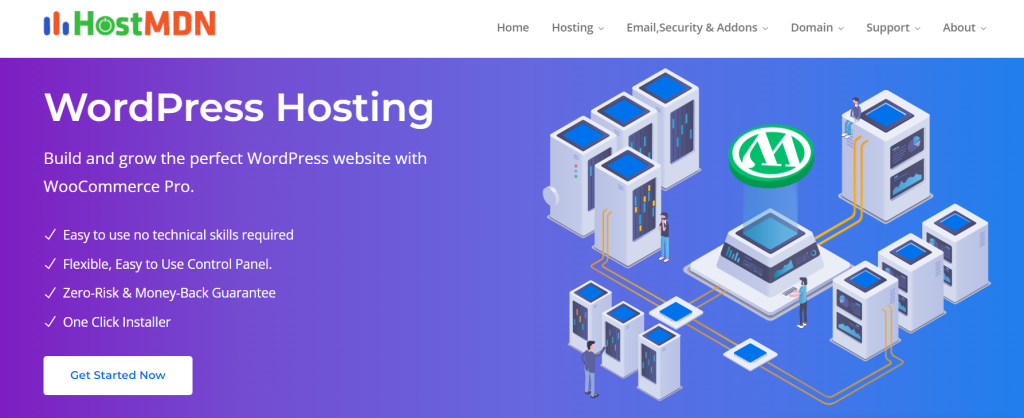 This hosting platform combines creativity and the latest technology to offer every user an effortless hosting experience.
HostMDN offers a wide variety of hosting services, including shared hosting, e-commerce hosting, reseller hosting, master reseller hosting, etc. Domain registration, transfer, and reseller also are some of its services.
Customer Support Analysis
We spoke about your difficulty with customer support at your current hosting service provider. After about an hour of waiting on the call, all you receive is a machine voice. Don't you hate that?
You will not have to experience such situations with HostMDN. How?
This hosting platform offers 24/7 customer support. An actual human will respond within seconds or minutes to your every query, not more than that. So say goodbye to those long waiting hours.
HostMDN Data Center Location
HostMDN has a firm grasp on fast speed all over the world. They have their data center locations in two places: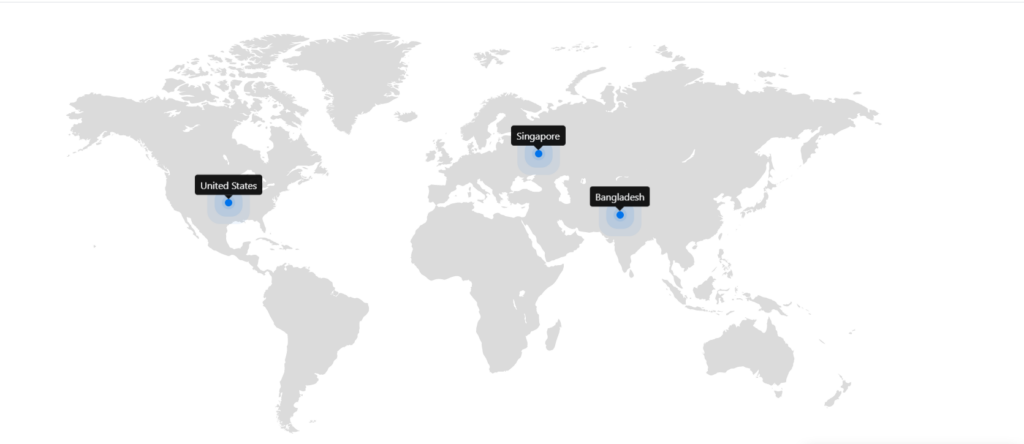 HostMDN Core Features
Let us now list the core features of HostMDN.
LiteSpeed Technology
If your hosting does not offer you LiteSpeed technology, you have not experienced speed yet. LiteSpeed is the technology that helps speed up your websites and provide the fastest results. Guess what?
HostMDN provides LiteSpeed technology on its hosting plans to help speed up your websites which also helps in ranking high on search engines.
1-Click Installer
Suppose you are looking for ways to make your hosting tasks easier and less time-consuming.
Try installing applications. Is it too frustrating? Not with HostMDN. This hosting platform helps you install numerous applications with just one click.
SSD-Storage
Do you want to speed up your website's information fetching speed but not spend extra money on it? You don't have to with HostMDN plans.
This platform offers your website's SSD storage which works on flash memory and fetches any information instantly.
Intuitive Control Panel
If you like to have access to all of your hosting settings and do all the work quickly, HostMDN could be of great help.
It provides the facility of an intuitive control panel that helps you update domain information, add users, adjust email settings, and gain access.
Types of Web Hosting HostMDN offers
Let us take a look at the various hostings that HostMDN offers.
HostMDN Domain
We will now discuss the three domain-related services offered by HostMDN.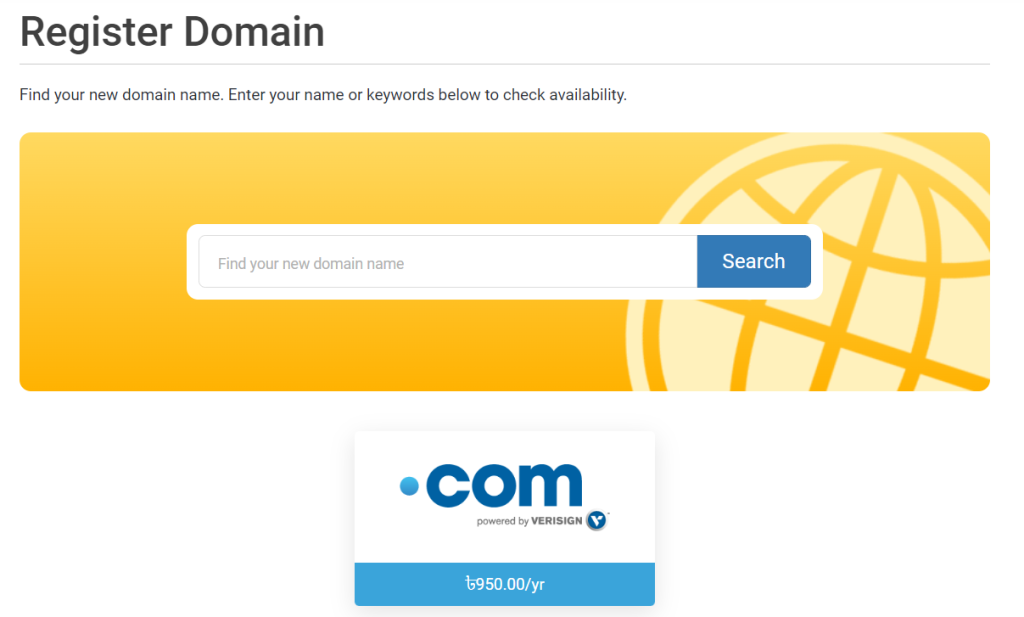 Domain Name Registration
With HostMDN, you can search for available domain names and register them. You can search for them concerning the categories and necessities. The domain name registration starts at about $11.40 a year.
Domain Transfer
If you choose to transfer your domain to HostMDN, you get the added benefit of one year extended renewal for free and numerous benefits that this hosting platform provides.
Domains Reseller
With HostMDN, you also have the facility to buy domain resellers. This hosting platform helps you start your own domain reseller company, so why not try it since the prices are also pretty pleasing to your pockets?
HostMDN Pros & Cons
So what could be considered as the pros and cons of this platform in this HostMDN Review?
Pros
Intuitive control panel
Domain reseller
Excellent Customer Support
Cons
Only a 3-day refund policy
Extra Services Offered By HostMDN
Besides hostings, this platform offers numerous other services such as:
FAQs – HostMDN Review
Can I upgrade my hosting plan at any time?
You might have to wait until the plan duration ends to upgrade your current plan. However, you could get help in the upgrading process from the customer support team of HostMDN, and they will do it ASAP.
Does HostMDN offer free migration?
Yes, HostMDN offers free migration with some of its plans. You can get your websites migrated by yourself or ask for the assistance of a customer support team member, and they will help you through the whole process.
Is HostMDN an excellent hosting site?
Does HostMDN own your domain?
You can buy or register your domain name at HostMDN at prices as low as $11.40 per year. This service comes with features to keep your domain safe and running. 
Conclusion – HostMDN Review
Let us now count the things that amazed us and those which did not, as we have reached the end of the HostMDN review. We must say that the facility of numerous hosting and domain name plans should be considered a plus point, keeping the prices in mind.
If you reside in Asia, you will get excellent connectivity due to the data centers on this continent. The downside would be the charges you would have to pay for some of the services, such as Google Workspace.
Before you can choose to go with the services, make sure to visit their official site and learn more about what they have to offer.