CtrlS Review: The whole concept of the world is based on "Data". It is said that it is the new fuel. CtrlS is a top-rated data center in India that is often regarded as India's only hyper-scale-rated company that provides data services. In addition to data services, the company is also engaged in providing web hosting services.
So, we could of course not stop ourselves from writing a detailed CtrlS Review and here we are with this review which is compiled after a lot of research, tests, and analysis on CtrlS by our team. Read this review to know if this is the hosting company and data service you need for your website or not.
About CtrlS
CtrlS is headquartered in Hyderabad, Telangana. It is mainly a data center company that has been rated as a hyper-scale rated-4 data center. It is generally regarded as a company that offers zero downtime records with all the other features as its best service.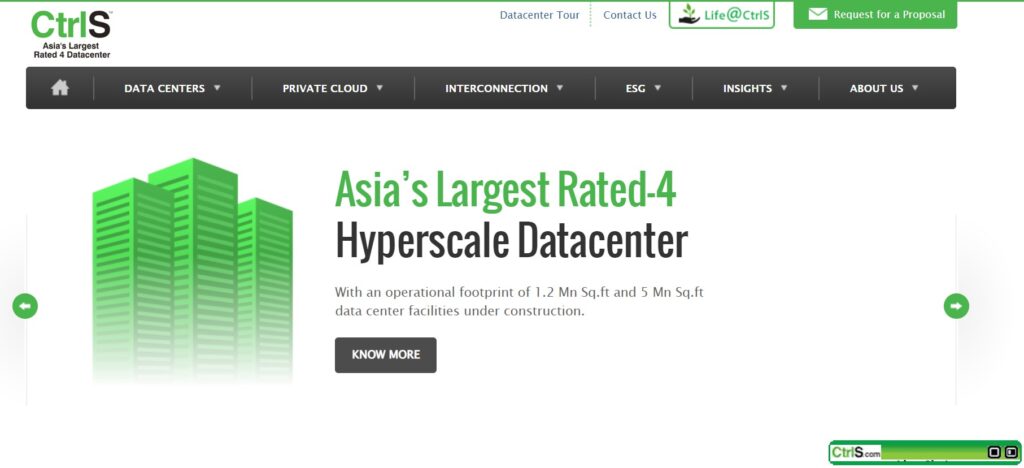 Credited with recording and operating 6 out of 28 4-rated data centers that are globally present, it has an infrastructure of about 1 million square feet. It is under expansion to about 5 million square feet. The whole setup is also 24*7 hours active for the users' compliance and resolution of their queries.
Test and Analysis
We have tested and analyzed CtrlS on multiple parameters and hereinbelow are all the results and findings of our observations and analyses.
User Interface & Ease of Use
The platform is very interactive and has all the relevant operations on it. It is designed for the user's benefit and is a very user-friendly website. The whole methodology of presenting information is vital for the ease of the user, making the website a favorite of all.
CtrlS Customer Support
The website has the mobile number, email id, and live chat option enabled on the website itself. So, you can easily get in touch with the support assistants and staff at CtrlS to have your queries and issues resolved without any problems or discrepancies.
Security Analysis
The whole security measures that Ctrls has are fully operational and 100% secure. It has double-layer protection and a firewall to protect any third party's unwanted usage of data and information.
Key Features of CtrlS
Few important features that make Ctrls more popular than any other data center are discussed below in brief-
Types of web hosting do CtrlS offer
CtrS provides the following web hosting services –
Pros & Cons – CtrlS Review
This section discusses the advantages and disadvantages of having Ctrls as your data storage medium.
Pros
Cons
FAQs – CtrlS Review
Where is CtrlS based from?
CtrlS is based in India. It has branches in cities like Mumbai, Hyderabad, Bangalore, and Noida.
What payment methods does CtrlS Accept?
CtrlS accepts the following payment methods from its users-
Visa
Cheque
NEFT RTGS
And all types of cards and net banking options.
How much Does CtrlS cost?
Ctrls has got cheap rates for its services. The cost is decided as per the racks allotted to a company or an organization.
Conclusion – CtrlS Review
Concluding this CtrlS review, we can say that it is a good company with some amazing terms and features. It focuses on the environment and contributes to power saving while also ensuring uninterrupted services through 100% uptime.
All the services are good in quality and ease of use and security is also promising. Considering these factors, you can definitely consider CtrlS for subscription as your web hosting service provider.