CloudScale365 is a web hosting company based in the United States. They offer various solutions like VPS hosting, cloud hosting, managed hosting, email hosting, domain registrations, and SSL certificates. CloudScale365 has a formidable presence in the web hosting market with its experience in offering IT services to various clients from different backgrounds.
This CloudScale365 Review will ensure you know everything about CloudScale365 before committing to their service plans. They offer various managed IT services, and we have tested their features and key components to give you an insight into their efficiency and effectiveness in providing their clients with a competitive advantage.
About CloudScale365
CloudScale365 has been in business since 1996 and offers state-of-the-art managed IT services, cloud hosting, security, and business solutions.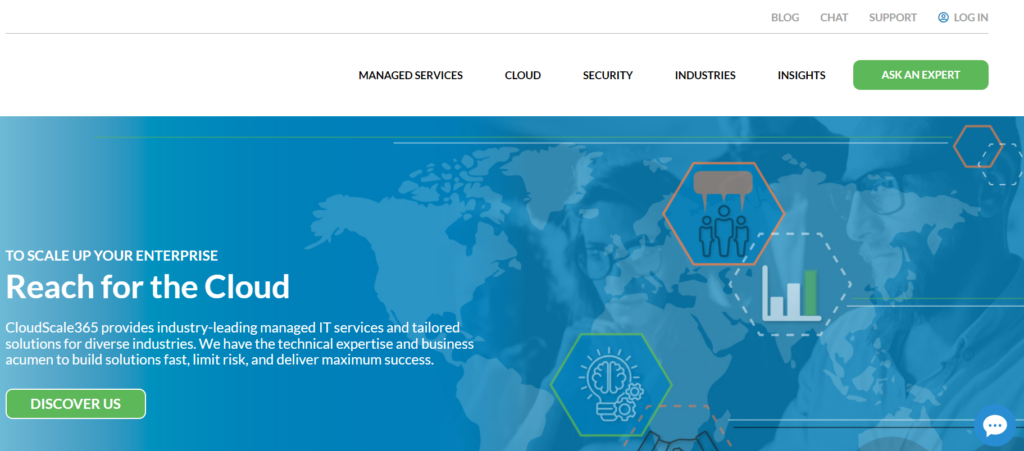 All of their services are backed by 24/7/365 customer support. Apart from the basic web hosting services, they also offer remote management services, ops as a service, DevOps as a service, cyber protection and much more.
With over 6000 satisfied customers, CloudScale365 has accumulated a positive reputation for providing reliable IT services. CloudScale is a tier-one Microsoft Cloud Solutions Provider that helps its customers manage all aspects of their IT system.
Test & Analysis
Refer to the following points for the analysis of the services provided by CloudScale365.
User Interface & Ease of Use
CloudScale365 has an easy-to-use and intuitive user interface, giving you great control over the servers and administrative access.
CloudScale365 offers all its account holders with online account and server management tools. It has an excellent customer support team that can get you up and running with the administrative control and end-user control panels.
CloudScale365 Customer Support
CloudScale365 offers 24/7 customer support for all its managed services and hosting plans. You can contact the support staff via submitting a ticket, phone, or live chat.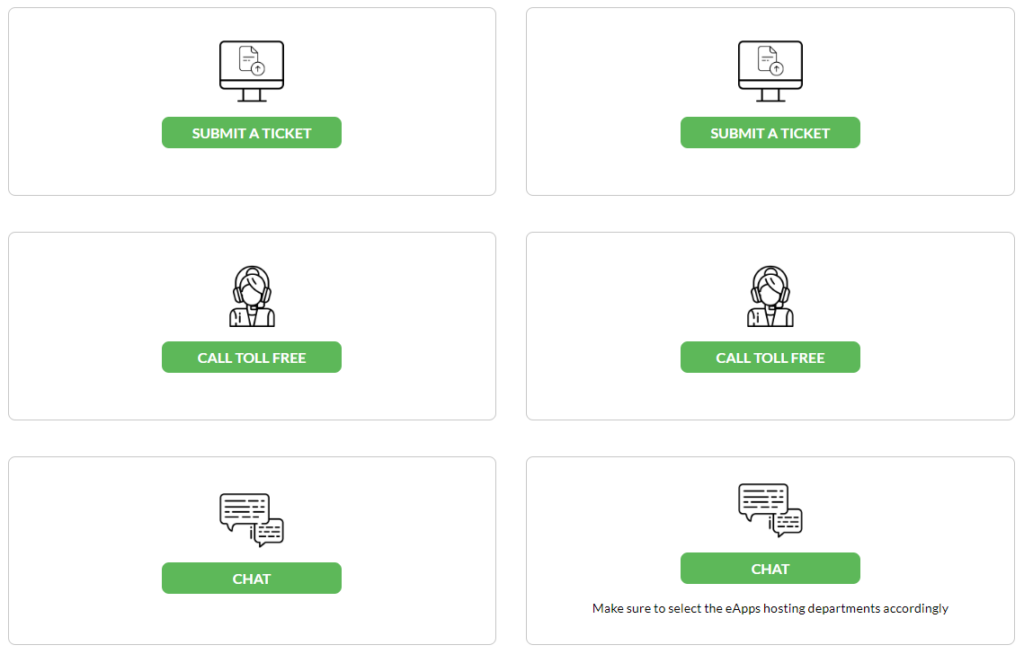 The support staff is knowledgeable, and their response times are pretty quick. CloudScale offers a 99.99% uptime guarantee on a month-by-month basis and will offer credit to its customers if their uptime is below 99.99%.
The credits are given according to the amount of uptime experienced by their customers in a month.
CloudScale365 offers its clients comprehensive customer support services, and their response time depends on the level of priority as stated in their customer service agreement. Customers have the option between emergency customer support or solving a query by their general support team.
Security Analysis
CloudScale365 offers proactive cyber protection to ensure maximum server uptime, prevent cyber attacks and security breaches, and eliminate data loss.
They provide other security features bundled in a single solution, like backup, anti-malware, URL filtering, disk image backup, ransomware protection, disaster recovery, and global threat monitoring.
They also have an AI-based behavioural detection engine that prevents zero-day attacks, which can be very damaging to a business.
Key Features of CloudScale365
Here are some of the main features offered by CloudScale365.
Managed Services:
CloudScale365 offers various managed hosting solutions like Microsoft Azure, Microsoft Office 365, Microsoft Teams, and managed cloud. The Office 365 platform provides the necessary tools for increased productivity, simplified management, and reduced overall costs.
Disaster Recovery & Backup:
CloudScale365 offers managed disaster recovery and backup solutions designed to prevent major business losses and maximize business continuity. The server backup solutions include bare metal restore, broad OS support, instant virtualization, inverse chain technology, on & offsite backups, and screenshot backup verification.
Remote Desktop Management:
CloudScale365 offers desktop monitoring services with alerts and notifications sent to your phone, virus protection monitoring, application log monitoring, systems log monitoring, and network bandwidth usage.
CloudScale365 automatically pushes real-time updates, upgrades, and uninstalls to your employees' computers, eliminating the need for manual intervention.
Types of Web Hosting Offered by CloudScale365
CloudScale365 offers various web hosting solutions, including:
Application Hosting
CloudScale365 offers its application hosting services with pay-as-you-grow billing, allowing its customers to customise the cloud architecture according to their needs.
WordPress Hosting
CloudScale365 offers a variety of WordPress hosting solutions depending on your application. With options for an individual Virtual Private Server, a virtual Private Cloud or a configuration that auto-scales according to your website's traffic.
E-commerce Hosting
As with other plans from CloudScale365, its eCommerce hosting plans have the same level of customization. Their expert support team will find the right plan for you!
Java Hosting
CloudScale365 has over two decades of experience in providing Java hosting solutions to its clients. CloudScale365 ensures you get the most out of your Java hosting plan with multiple pre-installed Java application servers, tools, and frameworks. You can opt for a flexible VPS, a Virtual hosting plan or an auto-scaling plan which accommodates your changing needs.
CloudScale365 offers many more hosting plans with multiple options for customization according to your specific needs. Here are a few other types of hosting offered by CloudScale365:
CloudScale365 Pros & Cons
While testing out the services provided by CloudScale365, here are some of our pros and cons.
Pros
Various hosting plans and services 
Free DDoS protection with all of their plans
Affordable prices
Managed solutions
Cons
No trial period.
More appropriate for large-scale businesses.
No information about pricing and plans on the website.
FAQs – CloudScale365 Review
1. Does CloudScale365 provide Managed CMS Hosting?
2. What type of security services does CloudScale365 use in its basic plan?
CloudScale365 offers free DDoS protection with all of their plans.
3. What is the refund policy for CloudScale365?
CloudScale365 offers a 30-day money-back guarantee if you're unsatisfied with their services.
Conclusion – CloudScale365 Review
Overall, CloudScale365 offers a wide variety of hosting solutions for individuals, small businesses, and large enterprises. Their services are affordable and feature-rich, with exceptional customer support. In addition to the hosting solutions, they offer several other benefits like auditing and compliance, endpoint security, and managed firewalls.