Most proxy providers claim to provide the best experience with attaining access to blocked websites. However, do they provide you with optimum safety and the surety that your identity will never be revealed?
To have a more secure environment and freedom while browsing, SOCKS5 is one of the best proxies. Let us look into what a Socks5 proxy actually is and which are the best SOCKS5  proxy in the market.
What is SOCKS5 Proxies?
Proxies provide anonymity to access websites that your IP address might be blocked or unable to access due to your location.
They provide the destination website with another IP address, which can help you access the website without revealing your IP address, which could disclose sensitive data about you.
If all proxies provide these benefits, what does SOCKS5 do differently? Well, all proxies provide you access to the website most of the time, but not all offer efficient security.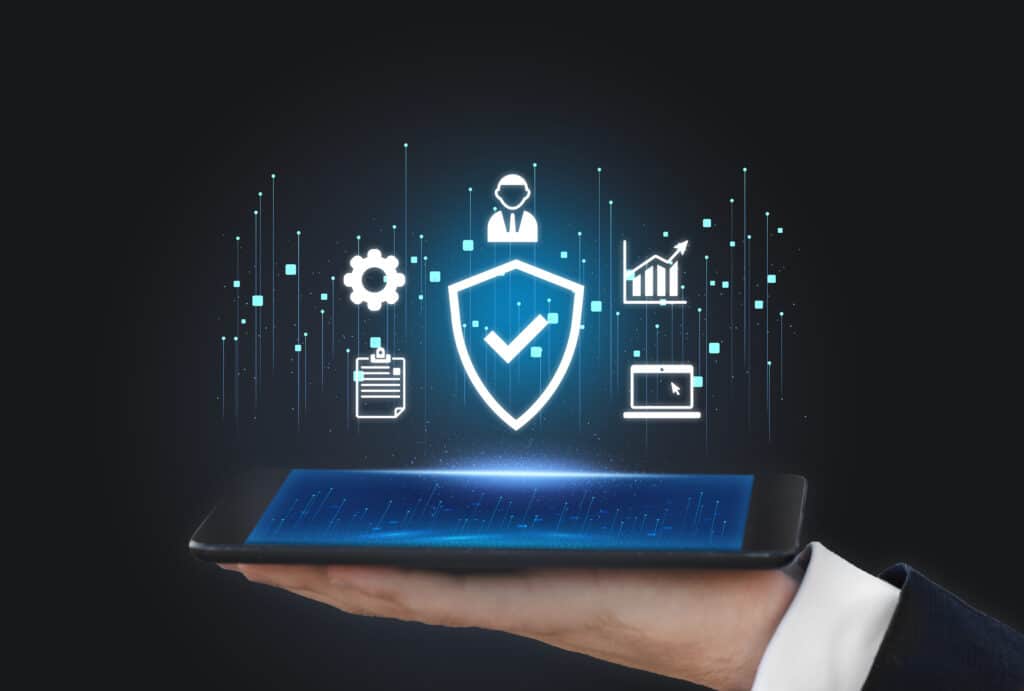 SOCKS5 provides a lot more security than a regular proxy server. This proxy is an addition to VPN servers. SOCKS5 is flexible as it has no software protocol or traffic limitations.
You do not have to rely on different services for different types of protocols, such as HTTP and HTTPS. Also, SOCKS5 uses UDP protocol and ensures an incredible speed.
Short on time? Here Are the Best SOCKS5 Proxy Providers in September, 2023

✅ Bright Data: Looking for stocks of IPs with robust security and vast global coverage? If so, then Go for BrightData and avail a free 7 Day trial now!

✅ IPRoyal: What special services you gonna get with IPRoyal? It is Free HTTP and Proxies lists, multiple Proxies location in 190+ countries and Superb customer support as well.

✅ Oxylabs: Ain't reliable customer support, Excellent services like API for Proxy management , Browser extensions and with 100M+ proxies, a good choice for you? If yes, then choose OxyLabs and reap the benefit.
7 Best SOCKS5 Proxies in 2023
We have looked into what a SOCKS5 proxy is and how it differs from other proxies. Now, look at some of the best SOCKS5 proxy providers in 2023.
Bright Data is a popular proxy provider that has been ruling in the proxy industry. The reason is the vast variety of proxy plans and robust features on each of them.
It has a large pool of IPs, which is a benefit when it comes to proxies. This platform offers SOCKS5 on all of its proxy plans, keeping up with the technological needs.
Bright Data's plans are flexible, and the payment methods are suitable for people who like to pay at once and those who would like to pay as they go.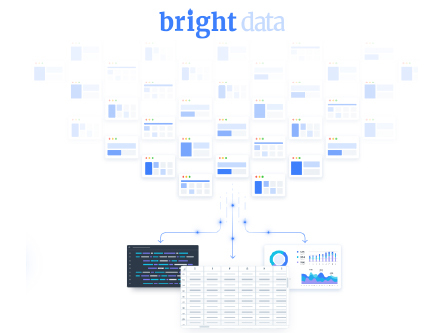 Key Features
Here are a few features offered by Bright Data.

🔶 Multiple Proxy Plans: Bright Data offers various proxies such as ISP, data centre, residential and mobile proxies with multiple plans.

🔶 Vast Geo-Coverage: Bright Data provides IP addresses from about 195 countries to provide you with the best privacy. You can choose as precisely as a city.

🔶 99.99% Uptime: Bright Data will never disappoint you with website access as it offers up to 99.99% uptime. This means you will almost always be allowed to access a website.

🔶 Free Trial: If you are unsure if Bright Data would suit your needs, you can always take advantage of the 7-day free trial for businesses and a 3-day refund for individuals.
Pricing
These are the proxy plans offered by Bright Data.
---
IPRoyal is a proxy platform that offers you complete transparency and over 8,056,839 IPs sourced ethically. Here, you can create a custom plan for your proxy services, and the prices will be calculated likewise.
With IP rotations and sticky sessions, your experience on the internet will be safe and easy through IPRoyal services.
The geo-location coverage provided is vast and entirely accurate to give you the best possible internet experience.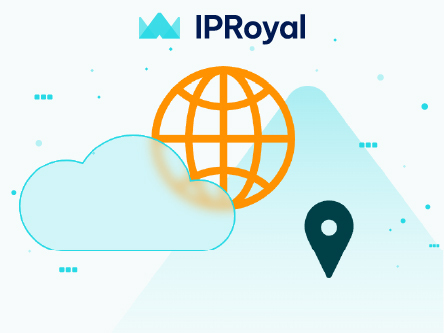 Key Features
Let us take a look at the features offered by IPRoyal.

🔶 Multiple Proxy Plans: At IPRoyal, you can choose from multiple proxy plans such as datacenter, ISP and residential.

🔶 Customisation: On a few proxy plans offered by IPRoyal, you can create a custom plan that suits your needs and budget.

🔶 Global Coverage: IPRoyal has a global coverage of over 195 countries. These countries serve as the sources of IP addresses offered by this platform.
Pricing
Let us take a look at the proxy plans offered by IPRoyal.
---
Oxylabs is one of the leading proxy providers worldwide. This platform offers many more facilities than other proxy providers in 2023. The price seems high, but the features efficiently cover it.
With features like unlimited concurrent sessions to the best and vast geo-coverage, Oxylabds checks many boxes for the best SOCKS5 proxy provider.
This platform has one of the most significant number of proxy plans a platform can offer. Let us take a look at its features.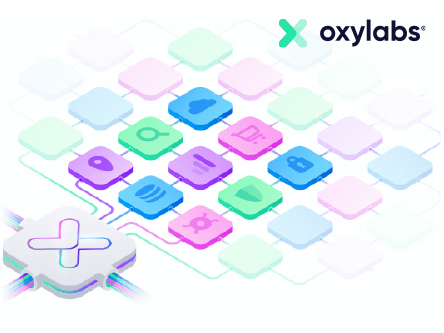 Key Features
Here are the features offered by Oxylabs.

🔶 Vast Variety of Plans: These are the proxy plans offered by Oxylabs.

– Residential Proxies
– Mobile Proxies
– Static Residential Proxies, etc.

🔶 Extra Services: Apart from proxy plans, this platform offers various other services, such as API for proxy management, browser extension, etc., to complement the proxy services.

🔶 Reliable 24/7 Customer Support: Besides the various benefits, Oxylabs provides 24/7 customer support through multiple means, such as live chat and email.
Pricing
Oxylabs provides the following plans:
---
Smartproxy is one of the best SOCKS5 proxy providers in 2023, as this platform is the perfect place to start. Tools that help you stay safe online while scaling the usage of services are something we all need.
Here, you can select a country, state or city for your IP address, sourced from over 195 counties.
Also, the services here ensure that you are offered the best speed and flexibility of plans.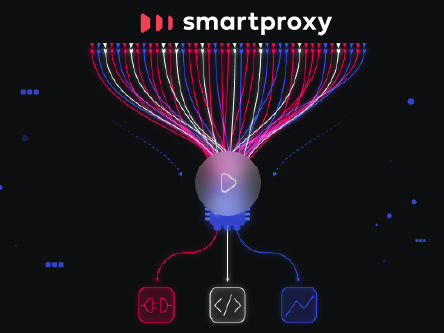 Key Features
This is what you can expect from Smartproxy services.

🔶 Scale Your Business: With Smartproxy, you can quickly obtain information about the competition and manage your socials in one place.

🔶 Get Through Anything: Smartproxy can help you get through anything, whether it is CAPTCHAs, geo-blocks, or IP bans, with the presence of 65M+ proxies from 195+ locations.

🔶 14-day Money-back: The best part about Smartproxy? You get a period of 14 days to test the services and then make a final decision to invest your money in it.

🔶 24/7 Support Team: If you have any queries about Smartproxy, do not wait until working hours; get them cleared immediately, as this platform offers a 24/7 support team.
Pricing
These are the proxy plans offered by Smartproxy.
---
PrivateProxy seems like a perfect addition to those who want to have a long, uninterrupted time on the internet. This platform has one of the cheapest and best SOCKS5 proxies.
You will not have to wait to get started as this platform confirms an instant activation, which you will love.
Also, due to unmetered bandwidth, you are saved from the additional charges many platforms charge.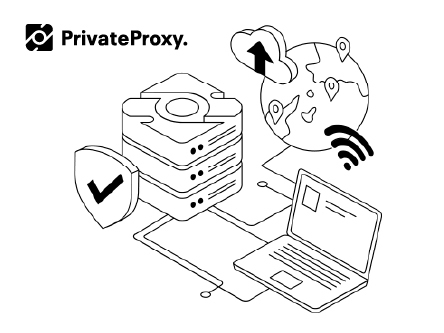 Key Features
Here are the features offered by PrivateProxy.

🔶 Instant Activation: As we mentioned, your time will be well-spent as this platform will start its services the minute you sign up.

🔶 Unmetered Bandwidth: Forget about the additional fee that you used to pay with your former proxy provider. With PrivateProxy, you will not be charged a penny for bandwidth usage.

🔶 Unlimited Connections: Now, you will have the unbothered experience with PrivateProxy. Your connections are not limited to a digit as this platform offers unlimited connections features.
Pricing
These are the SOCKS5 plans offered by PrivateProxy.
---
Webshare offers a large number of features on its SOCKS5 proxy plan. This platform is affordable and also comes with a free plan. You can check if this platform is suitable for you.
Your identity and location will never be revealed due to the bulletproof anonymity offered by Webshare. Here, you get a choice of protocols, zero additional fees, and more, which can be used for many purposes.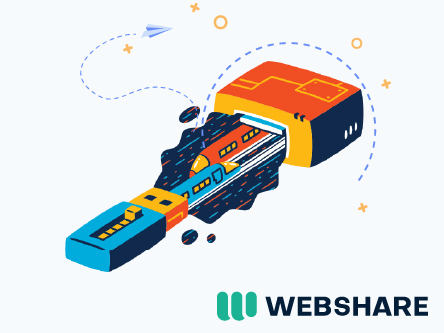 Key Features
These are the features offered by Webshare on its SOCKS5 proxy plans.

🔶 Multiple Protocol Support: With the SOCKS5 proxy, you will not have to use separate proxies for separate protocols, as SOCKS5 is compatible with multiple protocols.

🔶 Zero Additional Fee: Unlike many platforms, Webshare does not charge additional fees for its services.

🔶 Integrate with any Application: To enhance your experience, you can easily integrate SOCKS5 from Webshare to any application.
Pricing
Let us take a look at the SOCKS5 proxy plans offered by Webshare.
---
SOAX has shown significant growth in the speed of their services. This platform offers SOCKS5 support on its multiple plans and ensures the best security and the smoothest experience.
With automatic proxy rotation with IP address locations from 195 countries, SOAX is the perfect proxy provider to try.
With sticky sessions every time, you will never get blocked or even suspected with SOAX.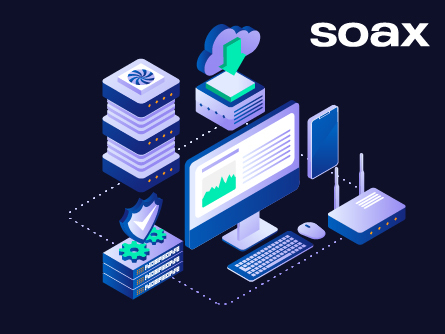 Key Features
These are the features offered by SOAX SOCKS5 proxies.

🔶 Multiple Proxy Plans: At SOAX, multiple proxy plans support SOCKS5. Therefore, you can choose any of them per your needs and enjoy the benefits of SOCKS5.

🔶 Sticky Sessions: SOAX ensures that all sessions follow the sticky session code and provide a smooth experience.

🔶 Unlimited Concurrent Sessions: With SOAX, you are not limited to several sessions; here, you can have unlimited concurrent sessions without additional costs.
Pricing
Let us take a look at how much a SOCKS5 proxy plan will cost at SOAX.
Benefits of Choosing SOCKS5 Proxy?
We have already discussed what a SOCKS5 proxy is and how it works. Let us take a look at the benefits of choosing SOCKS5 proxy.
These are only a few reasons why you should choose a SOCKS5 proxy, and there are many more.
The Best VPNs with SOCKS5 Proxies
As you know, SOCKS5 is also an extension to the regular VPN hostings. Therefore, we must look into some of the best VPNs with a SOCKS5 proxy.
First up, we have NordVPN. This platform is a well-established hosting platform that provides exceptional VPN services. It also offers a SOCKS5 proxy to provide a more secure and smooth experience.
ExpressVPN is one of the best VPN service providers in the market and has added to the SOCKS5 proxy to provide something better. With the benefits of a VPN, now also reap the SOCKS5 benefits.
SurfShark provides affordable VPN services and is now added with SOCKS5 proxy protection. This platform can help you stay anonymous through all your searches and never get blocked by any website.
FAQs- Best SOCKS5 Proxy
What is the fastest VPN with SOCKS5?
Is a SOCKS5 proxy better than a VPN?
SOCKS5 is often seen as an alternative to VPN. However, it cannot be said which is better than the other.
What is the best SOCKS5 client for Windows?
Windows is a widely used OS; therefore, most of the proxy providers are built to suit Windows in the list above.
Can I get SOCKS5 for free?
Yes, a few platforms offer a few days or a few proxies for free where SOCKS5 is accompanied.
Which SOCKS5 proxy server is best?
All of the platforms listed above are the best SOCKS5 proxy servers. However, it would depend on what your needs are.
Conclusion
Buckle up! You are now ready to choose the best SOCKS5 proxy in 2023. We have looked into what a SOCKS5 proxy is, how it works, what features it provides and how it differs from other proxies.
Further, we looked into the best SOCKS5 proxy providers, which will ensure you have the experience online without any blockage at a tiny cost. You must first be clear with your needs and choose one accordingly. So go out there and find the most suitable SOCKS5 proxy providers for yourself in 2023.