Are you looking for hosting service providers who are experts at what they do and promise they will provide the best services? Is affordability one of your needs? If yes, we might have a suggestion for you.
20i is a hosting service provider that is an expert in hosting. This hosting platform offers simple services but ensures you get the total yield. Whether you want hostings or tools, it has got it all.
So let us move further in this 20i review to know more.
About 20i
Being founded in 1997, 20i is a pretty old and experienced hosting service provider that built itself to be a reseller expert. This hosting platform is based in the United Kingdom and has servers across the globe.

On this hosting platform, you get the facility of various hostings such as WordPress hosting, Web hosting, reseller hosting, and managed-to-host along with WordPress tools, website migration, etc.
Test and Analysis
Before choosing any company as your hosting partner, it's important to know its performance on certain parameters like usability, speed, support, and security. Well, here are the detailed results of our tests and analysis for 20i.
User Interface & Ease of Use
If we consider the user interface offered by 20i, we couldn't appreciate it less. This hosting platform has made its best effort to provide its customers with the easiest hosting method.
20i's dashboard is pretty simple to understand, and you will get your fingers working effortlessly on it quickly.
20i Customer Support
Customer support is another crucial factor to consider while buying a hosting plan. A lot of your time depends on this service, as you can save it by contacting the 20i customer support team through live chat, calls, and emails. The team is available to help you 24/7, so feel free to ask.
Security Analysis
One of the best works of 20i is shown in its security system. This hosting platform understands that security is necessary and not merely a feature. Therefore this hosting platform offers most security features such as backups, DDoS protection, SSL certificates, etc.
20i Data Centre
The data center of 20i is located in: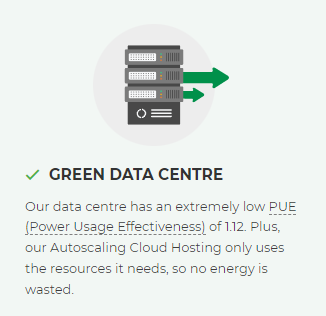 Key Features Of 20i
Let us now list the key features of this platform in this 20i review.
Free One-Click Migrations
If you are not entirely satisfied with your hosting service provider, it is better to move to another hosting such as 20i rather than wasting your money. With 20i, you can get your website migrated for free with just a click.
Free SSL Certificates
As we mentioned earlier, this hosting platform offers most of its security features. SSL certificates are one of them. SSL certificates ensure that all the connections your website makes on the internet are encrypted.
CDN
While running a website, you must never take speed for granted. Without momentum, you will not be favored by users and the search engine. Therefore with 20i, you get the facility of CDN, which makes it blazing fast.

What Types Of Web Hosting Are Offered By 20i?
20i offers the following hosting services:
20i Refund Policy
We are more than happy to inform you that with 20i, you get the benefit of a safety net called a refund policy. With the plans offered by 20i, you get a 30-day refund policy where you stay out of risk of losing money if you do not like their services.
20i Pros & Cons
Now comes the pros and cons of 20i.
Pros
Free security features
Lots of tools
Free migrations
Cons
Not much information about data centers. 
FAQs- 20i Review
Why Choose 20i Web Hosting?
You could choose 200i hosting for your website as this hosting platform offers many security features for free with the availability of CDN, which helps with speed. Also, you get to use their services for just $1.07 a month for the first month.
How is the customer support of 20i?
The customer support offered by 20i is pretty fast and reliable. You can contact the customer support team of 20i through live chat, calls, and emails.
Is 20i good value for money?
There is little to no chance you will waste your money on 20i as this hosting platform offers a 30-day refund policy. Also, you get to use the plans for $1.07 for the first month.
Does 20i offer free hosting?
No, you do not get the free hosting facility on this hosting platform. However, here you get a 30-day refund policy that could be useful.
Conclusion-20i Review
We will be concluding this 20i review by looking back at the exciting and not-so-beneficial features of this hosting platform. We did not find many bad things about this hosting platform except for fewer data center locations.
However, there are many good points. Here you get most of the security features for free. The free migration and CDN do keep us in it and build trust with the 30-day refund policy it provides.